Style Over 40
Most Flattering Swimsuits For Women Over 40
March 08, 2023
In This Article
Swim Sense Swimwear
Boston Proper's collaboration with swimwear designer Carmen Marc Valvo solves fit concerns women over 40 have in particular. Expertly and mindfully designed suits take coverage, comfort, and style into consideration for the most flattering bathing suit looks on every body type. Details such as wider shoulder straps lend ease to fit without tightness or digging in. Ruching around the mid-section helps to diminish, while around the bust, it helps to enhance. And lift and control are provided with cup support and interior panels. All while sporting ultra-chic beach and pool style.
Form & Function
Functionality is paramount when choosing any swim look. But Swim Sense by Carmen Marc Valvo, exclusively for Boston Proper, offers much more. This bestselling swimwear collection is truly unique and offers solutions for many women when shopping for their ideal swimsuit style.
Customize Your Swimsuit
Swim Separates - choose the coverage you want in both tops and bottoms. The high-waisted skirted style provides full bottom coverage and can be worn with either the wrap bikini top or a sportier tankini top. Opt for a high-waisted bikini bottom that folds down to a hipster look at any time for a different take on the two-piece bikini. The best is you can mix and match these styles for twice the style options AND customize your fit with different size tops and bottoms.
One-Piece Swimsuit – for those who prefer a one-piece, solid and print styles shape and flatter flawlessly. These designs are classic and sexy with a bit of a retro-glam pool vibe. Slip into these, and you will experience the most comfortable fit while feeling super chic.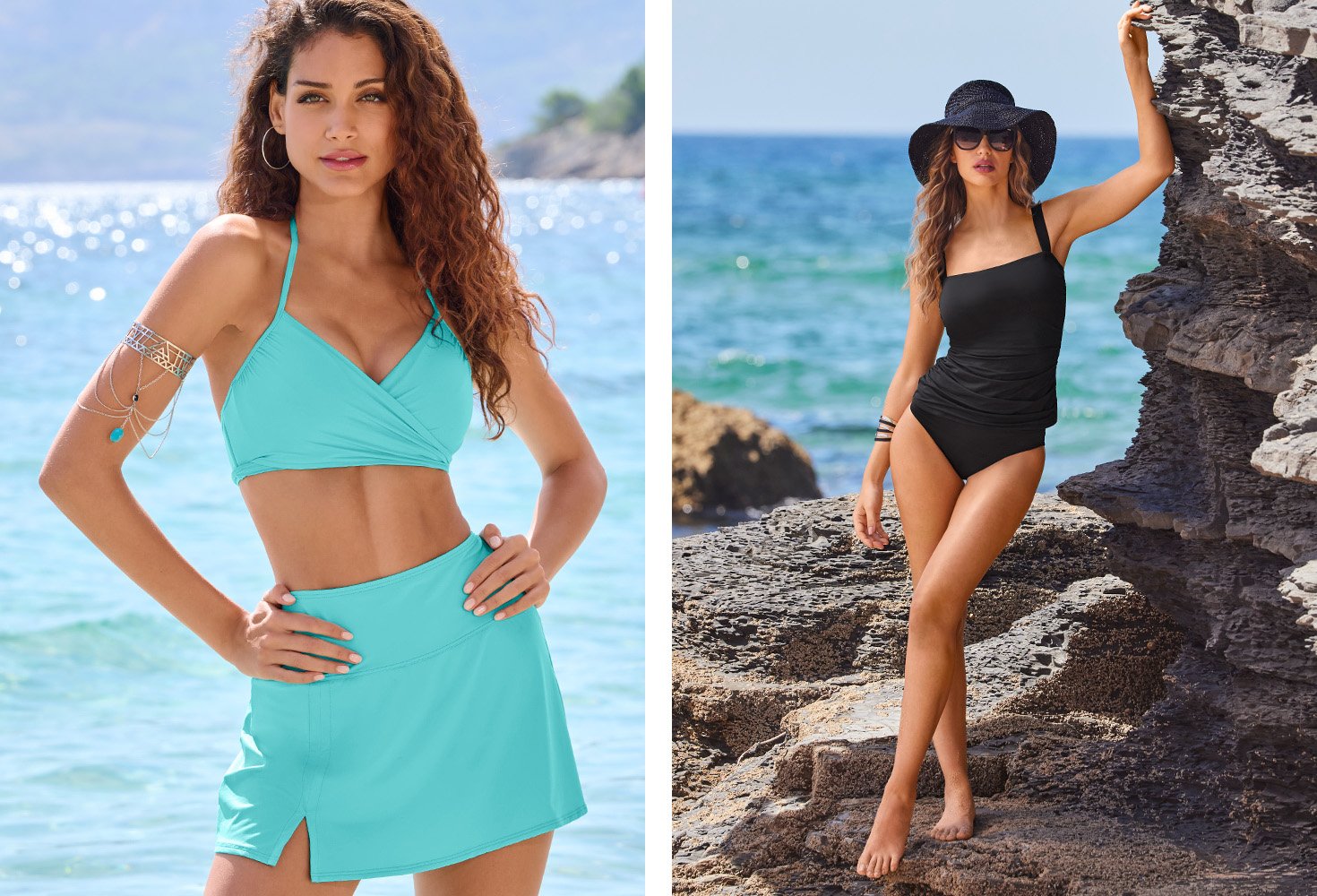 Shop the latest colorways and favorites returning this season for taking away on vacation and then wearing on into the summer here.