Fashion Tips & How Tos
A Season Of Love
Wedding Guest Dresses Edit
April 05, 2022
In This Article
There's something just so fabulous about Spring; it brings out all the lovebirds and the wedding invites. The sun shines a bit brighter. The air is pleasantly warmer. Life is in full bloom, and love is in the air! So, with spring wedding season upon us, we've taken up the task of styling your every RSVP. Cue our latest collection, brimming with inspired florals, romantic lace and dreamy season-right pastels.
DAYTIME NUPTIALS
A perfect spring day seeing friends or family tie the knot summons pretty pastels. You'll look lovely in softly hued floral lace. P.S. There's a matching jacket for extra coverage when you need it. Or pale blue eyelet...a chic slide and fluttery floral necklace are like icing on the (wedding) cake.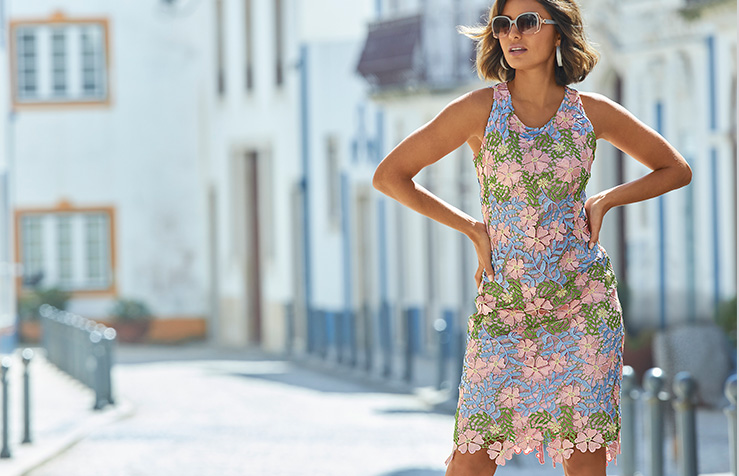 EVENING DINNER RECEPTION
Dressing to the nines is in order. And sometimes that feels like a task, but it shouldn't; we've got you! Prepare to twirl the night away in an ultra-feminine lace vision with pretty puff sleeves or an embroidered floral statement sheath...Then add a chic heel and glitzy accessories.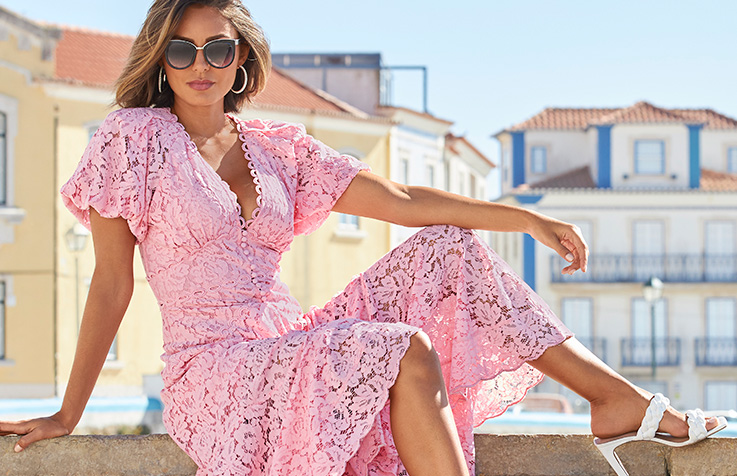 BEACH WEDDING
Getting married oceanfront is always a breathtaking and beautiful affair. Seashells, sunsets, sand...That said, remember a wedge heel or flat is best! Otherwise, we're seeing you in a breezy, beautiful maxi dress that goes with the (ebb and) flow of the waves. Its great length also ensures you'll be free of any windy beach mishaps. Finish the look with a statement earring and clutch.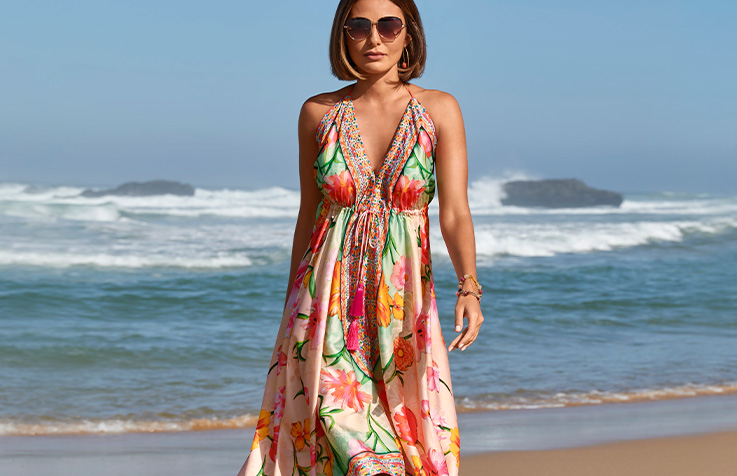 DESTINATION WEDDING
This fun little love fest getaway will require more looks than one, won't it? We speak about what to pack for the entire weekend here. Now for the main event—something feminine—like this popping floral sheath or off-the-shoulder ruffles in lavender.