Vacations & Destinations
Holiday Arrivals & Departures
Travel-friendly outfits to pack for holiday visits and wintry escapes.
April 05, 2022
In This Article
It's high time for that great escape as we approach the very merry season of jetting off and setting out on holiday excursions. The hustle and bustle is real. But your getaway wardrobe can be totally effortless, chic, and comfy too! We've assembled an assortment of looks for every festive getaway you've booked.
FLYING UP TO SEE FAMILY & FRIENDS
Cozy is the name of the game¬—curling up by the fire, baking cookies, watching Christmas classics on the couch, and big family dinners. Here's how to style these family gatherings gorgeously.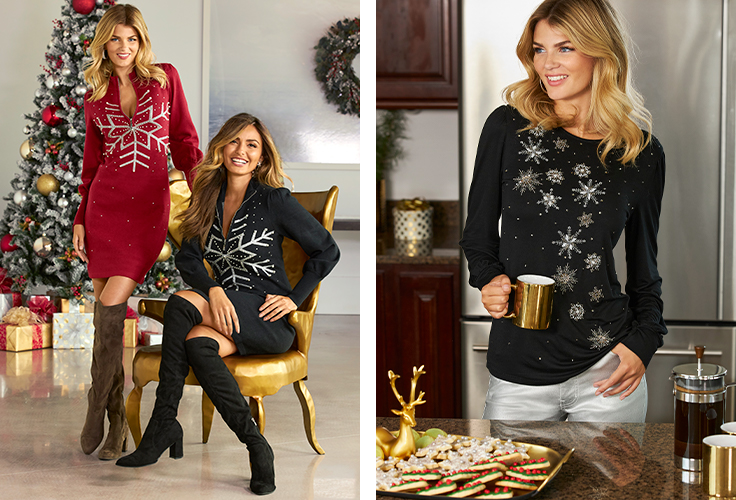 ESCAPING ON A MOUNTAIN RETREAT
Crisp mountain air, hot cocoa around the bonfire, lunching in the charming town center…are you shivering with excitement yet? Layering up is an art—a sleek turtleneck, a sumptuous sweater, great leggings, a statement coat, and of course, an over-the-knee boot. Styling a mountain escape just got ultra-chic and effortless.
SETTING OFF ON A SCENIC ROAD TRIP
When the journey is just as fun as the destination...Oh what fun it is to ride and sing, right? Why not look (and feel) utterly fabulous doing it. The scenic road trip, styled.
Safe travels!