Boho Style
Bohemian Spring
The latest in free-spirited boho clothing
April 05, 2022
In This Article
An alluring new chapter in boho-chic has arrived—coined Nu Bohème in fashion circles. Embracing a passion for worldly hippie-revival prints and ethereal silhouettes, it's full spring ahead, inspiring your look to go off the beaten path, to channel your inner free spirit in a love language of fluid fabrications and effortlessly opulent vibes. Think Summer of Love Haight-Ashbury style, elevated for where you are now in life, which is in love with all that is beautiful in the world, the experiences that brought you to this very moment, and most importantly, yourself. Spring ushers in a celebration of go-with-the-flow, feel-good fashion with luxe bohemian roots. Expect global artisanal vibes, ornamental embellishment, and utter effortlessness.
RICH PAISLEYS
With '60s Far East-inspired origins, paisley evoked cool, exotic vibes made popular by the Beatles, who went crazy for the pattern after they visited India. The perfect mix of faraway opulence and psychedelic chic via flourishing details and vivid colors, paisley swirls are oh-so boho.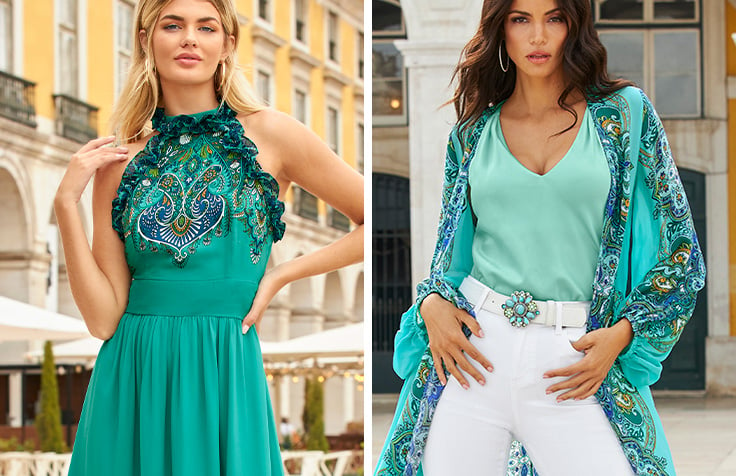 DRAMATIC FRINGE
Free-spirited fashionistas can never get enough fringy fabulousness. As trim, or going all in, fringe benefits your boho look from tops to dresses to dusters that double as statement swim cover ups.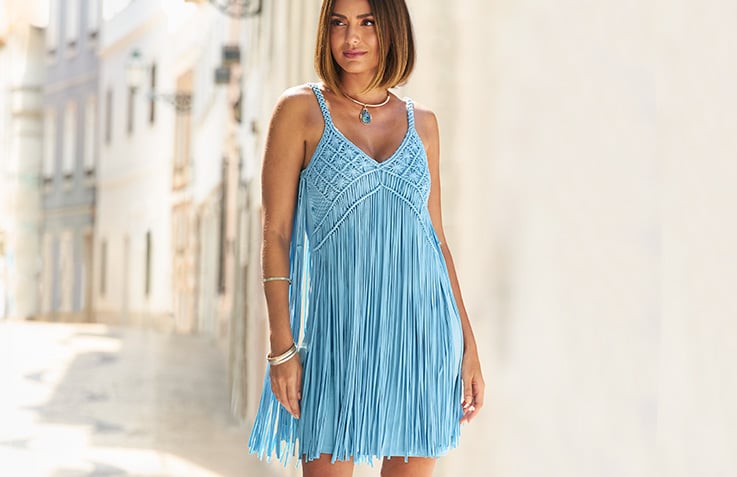 FLOWER POWER FLORALS
From daisies to orchids to big, bold sunflowers—hippie-chic florals are cropping up on everything. An enchanted garden of first blooms meander with fluid silhouettes, crochet accents and light wash denim.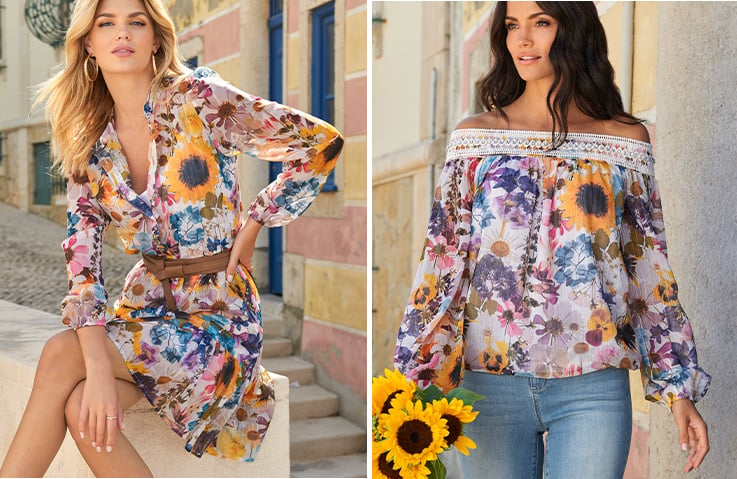 TEXTURAL EYELETS & CROCHETS
Tactile and dimensional, boho style flirts with vintage vibes and worldly romantic craftwork this spring; find yourself in unique styles like this free-spirited maxi. Openwork crochets are having their Nu Bohème moment as well.