Style Over 40
Fashion Over 40
April 05, 2022
In This Article
A new day is dawning… The tides are turning. We're feeling it here and seeing it everywhere. Especially in the Sex & The City reboot—we love you Sarah Jessica Parker! We're calling it: Women over 40 are on fire. We're coming out. We're letting ourselves be known, heard, SEEN. And damn it, we look good.
Embracing the confidence. Knowing who you are. Knowing your body. And what looks good on you. No longer ruled by come and go trends, yet you know how to and love incorporating their freshness into your wardrobe. You're the pilot of your style, your look…because you know that feeling good is looking good.
We are redefining fashion over 40 together. What it looks like. Evolving what it used to look like.
ETERNALLY SEXY
As they say, when you've got it, flaunt it. And you definitely still do. But there's an art to that, that comes with wisdom, and confidence. We spoke to our passionate and fiercely fashionable Boston Proper President about this very thing and about style over 40 and she had some amazing insight:
TIMELESSLY ON TREND & FASHION VERSATILITY
At this age we've seen a lot of trends come and go, haven't we? It feels amazing not being a slave to such. With each new fabulous season in fashion, comes the joy of selecting styles you love and can layer into your wardrobe for years to come—with the wisdom to know what's going to look amazing on you. And with the expectation of fashion versatility, read: infinite ways to wear the styles you welcome into your wardrobe. Style staples, is how we like to refer to them.
Key pieces: The maxi dress, the duster, embellished denim, a great blazer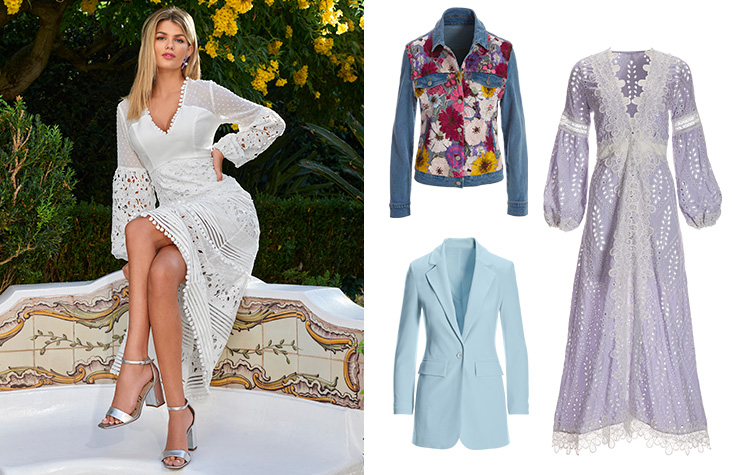 MAKING A BOLD SPLASH WITH FLATTERING COVERAGE
You feel sexy in your own skin, and you're not willing to settle for flimsy swimsuits made for the college spring break set—they just don't do you justice. You seek swim style that you both look and feel amazing in. You deserve swimwear designed to smooth, lift and play up your every curve in alluring silhouettes, captivating prints and with unique embellishments you won't find anywhere else.
We've combed the planet for the right swimwear assortment for you and collaborated with one of the world's top Swimwear designers (HINT: Carmen Marc Valvo!!) to ensure our collection is made from the most high-quality fabrications that keep their shape, smooth, firm and lift. Try a fashion one-piece or give our best-selling Swim Sense separates a go, you'll never look back. However, we can't promise they won't all be looking at you!
EXPECT DETAILS LIKE:
- Front linings for flattering tummy coverage
- 50+ UPF sun protection
- Microfiber soft touch comfort
- 4-way comfort stretch
- Quick-dry technology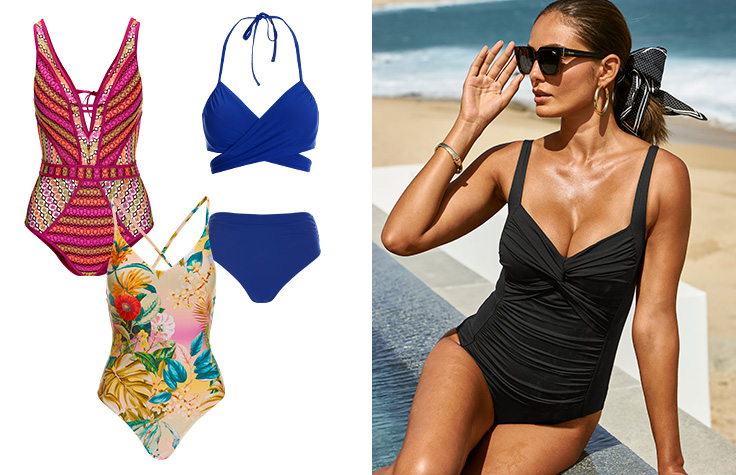 A RITE OF PASSAGE
Fashion over 40 means you wear what you want, when you want, and how you want, and that's what makes you beautiful. You're never afraid to try something new, always up for reinventing your look, while maintaining your own signature style. That's what makes this era in our lives so cool, epitomizing that fact that confidence is sexy. And that looking good and feeling amazing in what we wear is totally empowering. So we all shine on in this new generation of fierce femininity over 40 and beyond like the beacons of light we are—style pioneers if you will.