Fashion Tips & How Tos
Trending Textures for Spring/Summer 2023
March 08, 2023
One of the most important elements in spring and summer style is texture. Creating looks with eye-catching textures adds depth, interest and contrast. This season, femininity takes center stage with texture and design.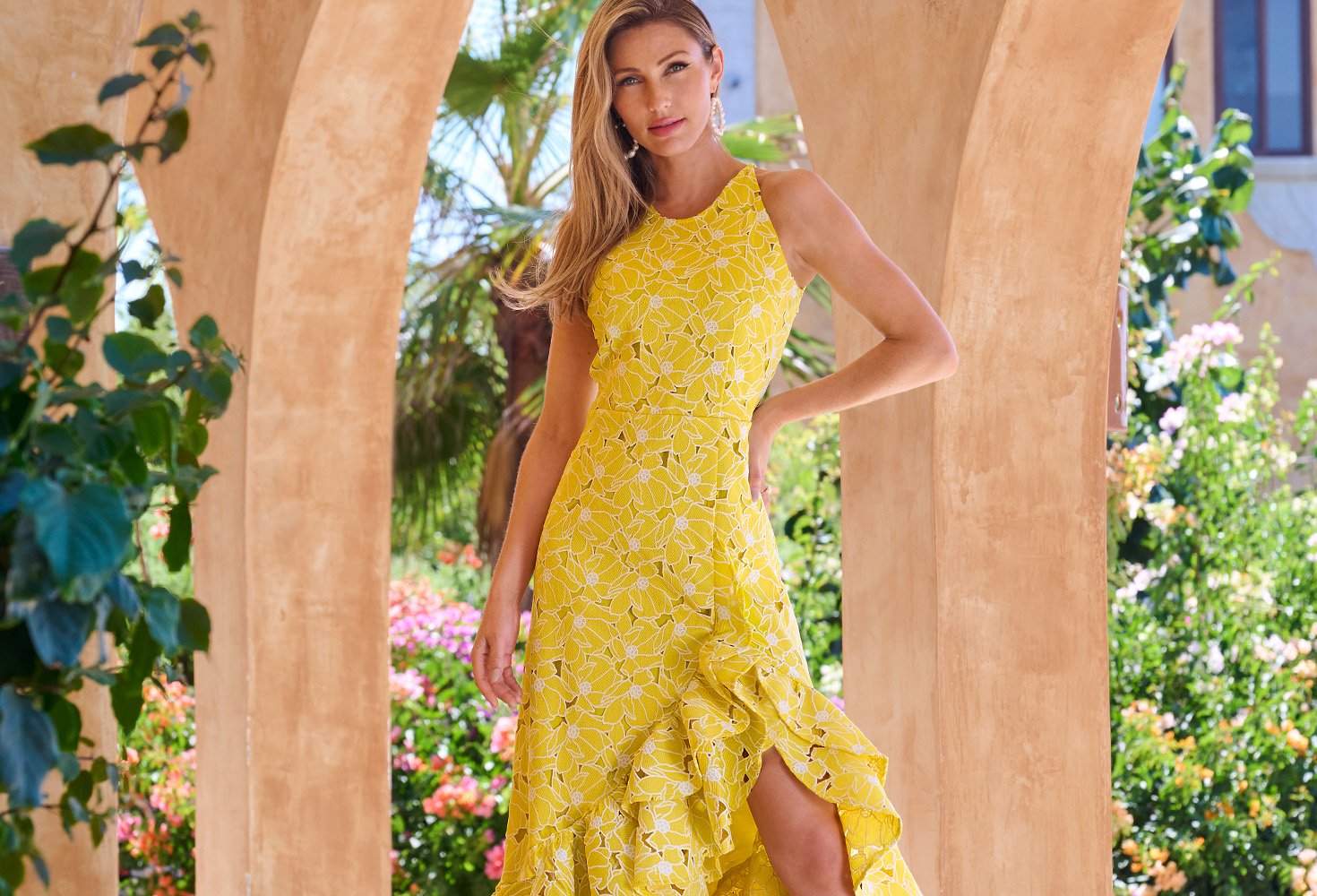 Lace
Whether used lavishly on eveningwear or in light touches on everyday looks, lace adds a chic grace to any ensemble. Its lightness and elegance create classic feminine style, while its intricate details enhance sophistication. Big open lace designs are beloved for their beauty and boldness, and the intricacy of the patterning has a singular quality that sets it apart. Open lace work is also versatile and durable, as it can easily be integrated into different aesthetics—from traditional to modern.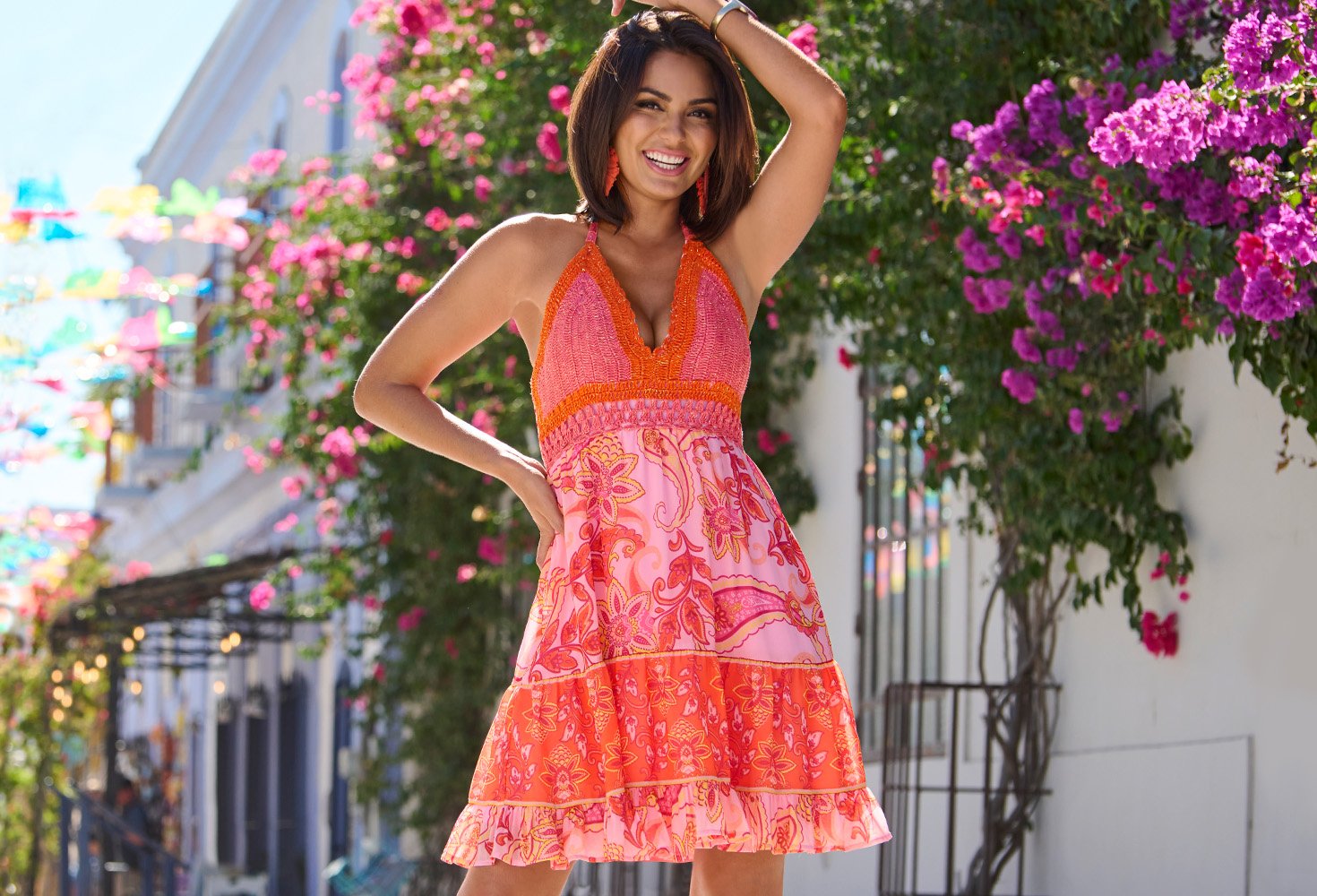 Crochet
Crochet is the hottest textural trend in fashion right now, so if there's one update you make this season, let it be something crochet. From accenting to head-to-toe crochet styles, this boho-chic stitched texture is always fresh and timeless. What truly sets crochet looks apart is the craftsmanship and attention to detail that results in comfortable, breathable garments.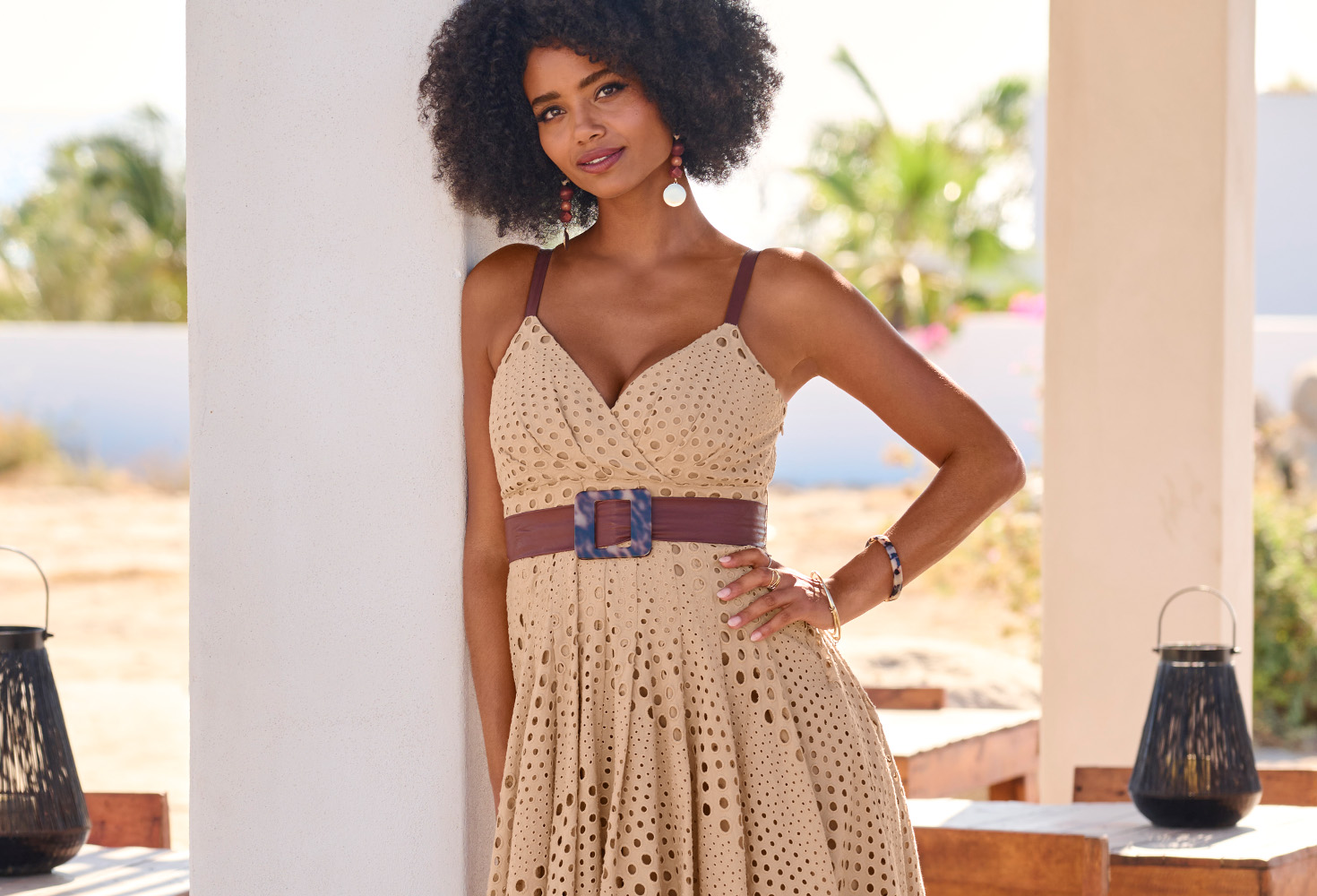 Eyelet
Eyelet fabric, also known as broderie Anglaise, has been a popular choice for sophisticated women for centuries. It is easy to understand why. Its light and airy design adds an element of effortlessness, perfect for everyday wear or more formal occasions. The intricate design of eyelets also brings an extra pop of texture and dimension to any wardrobe, as stylish as it is timeless.
If you want to take your fashion to the next level, feminine textures are a great place to start. This season, explore lace, eyelets and crochet. Whatever way you express yourself this season, a beautiful feminine texture will give you the confidence to make your outfit extra special.