What's Trending
Transitional Styling With On-Trend Bottoms
How to style bootcut, palazzo, and slim straight pants.
July 06, 2023
In This Article
Seasonal shifts require some planning to get the most out of your wardrobe's potential. Coupled with a transformation of leg shapes, like bootcut flares and wide-leg palazzos, we've decoded the changes in silhouettes to carry from the end of summer into fall and beyond. The following micro capsules are edited for versatility to wear now and through fall and include an introspective on styling the latest leg shapes.
The Monterey Bootcut Pant
For fashion adventurers and advocates of chic black…
The bootcut pant has come back to the forefront of must-have bottoms. The Monterey bootcut in black faux leather retains shape and embodies an edgy alternative to the everyday run-of-the-mill black pant, so consider updating to this flattering modern iteration. Balance the proportion of this wider-at-the-bottom shape with a fitted top or tucked-in blouse to create a streamlined silhouette. And hence its name, wear a heeled boot, or option for a chunky platform, to flatter and elongate.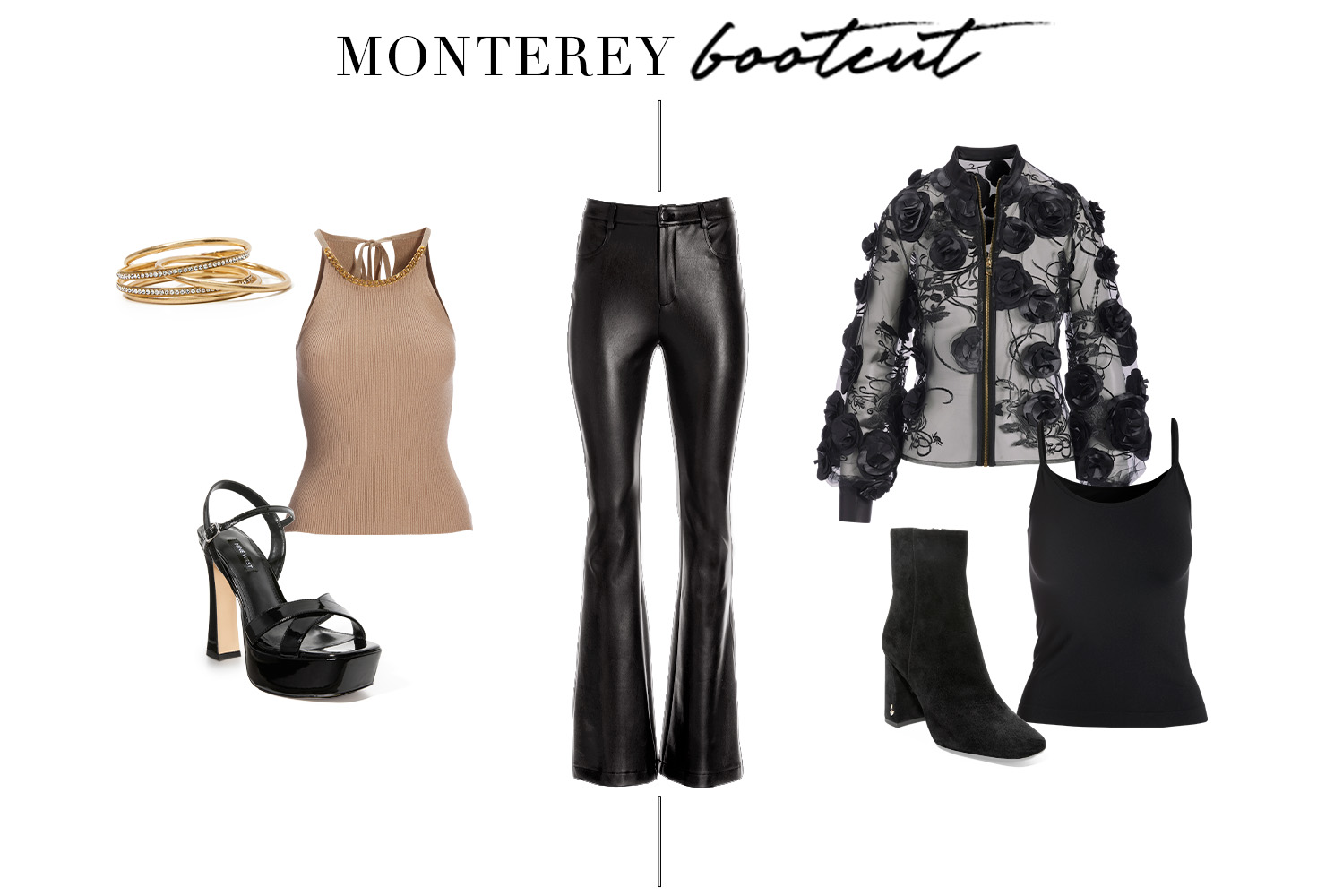 The Malibu Palazzo Pant
For the lovers of the wide leg, floral prints, and neutral layers…
If you invest in one pair of white pants, let it be these. The Malibu Palazzo boasts an effortless leg shape and high waist for comfort from top to bottom. Plus, they mix well with different textures to add interest and depth to your outfit. Like the bootcut, this more voluminous cut looks best with fitted tops, tucked blouses, and above-the-hip jacket lengths, as well as boots and platforms. If opting to tuck in your top, accessorize with a belt to accentuate and shape the waist.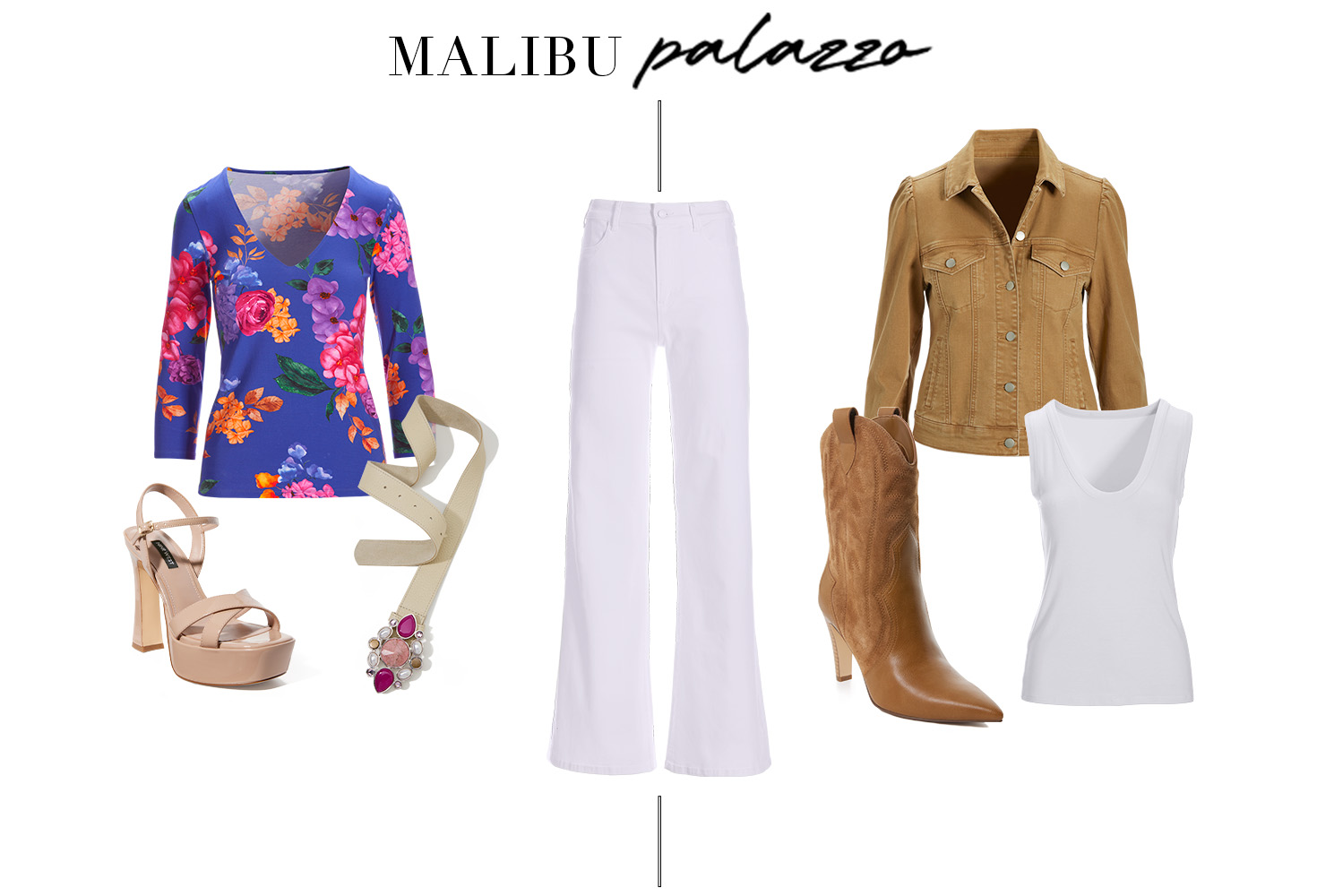 The Newport Slim Straight Leg Pant
Find versatility in a more fitted leg shape…
As an investment, the Newport fit is ideal for year-round wearability and a mainstay for outfits specific to over-the-knee boots, strappy sandals, and heels meant to be admired. We like fuller tops, tunic lengths, and statement sleeves paired to this more slender leg shape for a balanced look. Plus, the Newport grounds a variety of transitional jackets and more voluminous fall layers to come.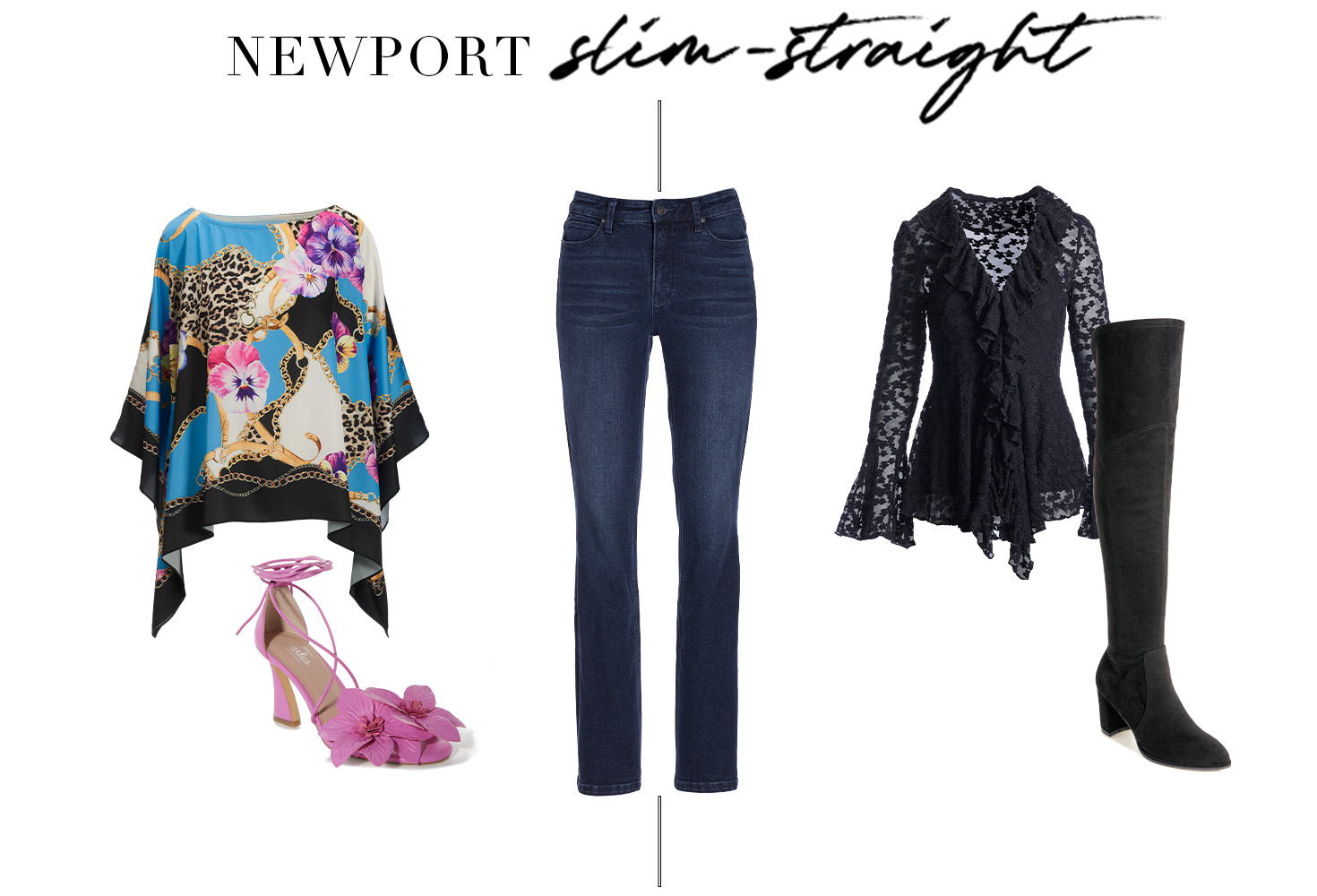 For more styling inspiration, visit our On-Trend Bottoms Shop >