What's Trending
The Denim Shop: Jeans Take On New Shapes
July 06, 2023
In This Article
Bottoms act as an anchor to outfitting, and as such, we want to ensure we are offering the most essential styles to round out your closet for the long haul. Of the bottoms family, none is more versatile and widely accepted as standard attire than the quintessential jean. And while slimmer cuts have been a long-favored silhouette for most of us, we can now welcome more relaxed and less restrictive fits.
As we navigate this fashion journey together with you, we thought to create a quick guide to help move your wardrobe in a fresh direction for fall and brush up on some classic leg shapes made new again. Specifically, these shapes are:
1) The Monterey Bootcut
3 The Malibu Palazzo
3) The Newport Slim Straight Leg
What's important to note is that each of these different leg shapes is grounded by a high-rise waist to flatter starting at the top, and all styles are cut from our premium quality stretch denim fabrication. Which style you choose depends on the look that suits you most and fits you best.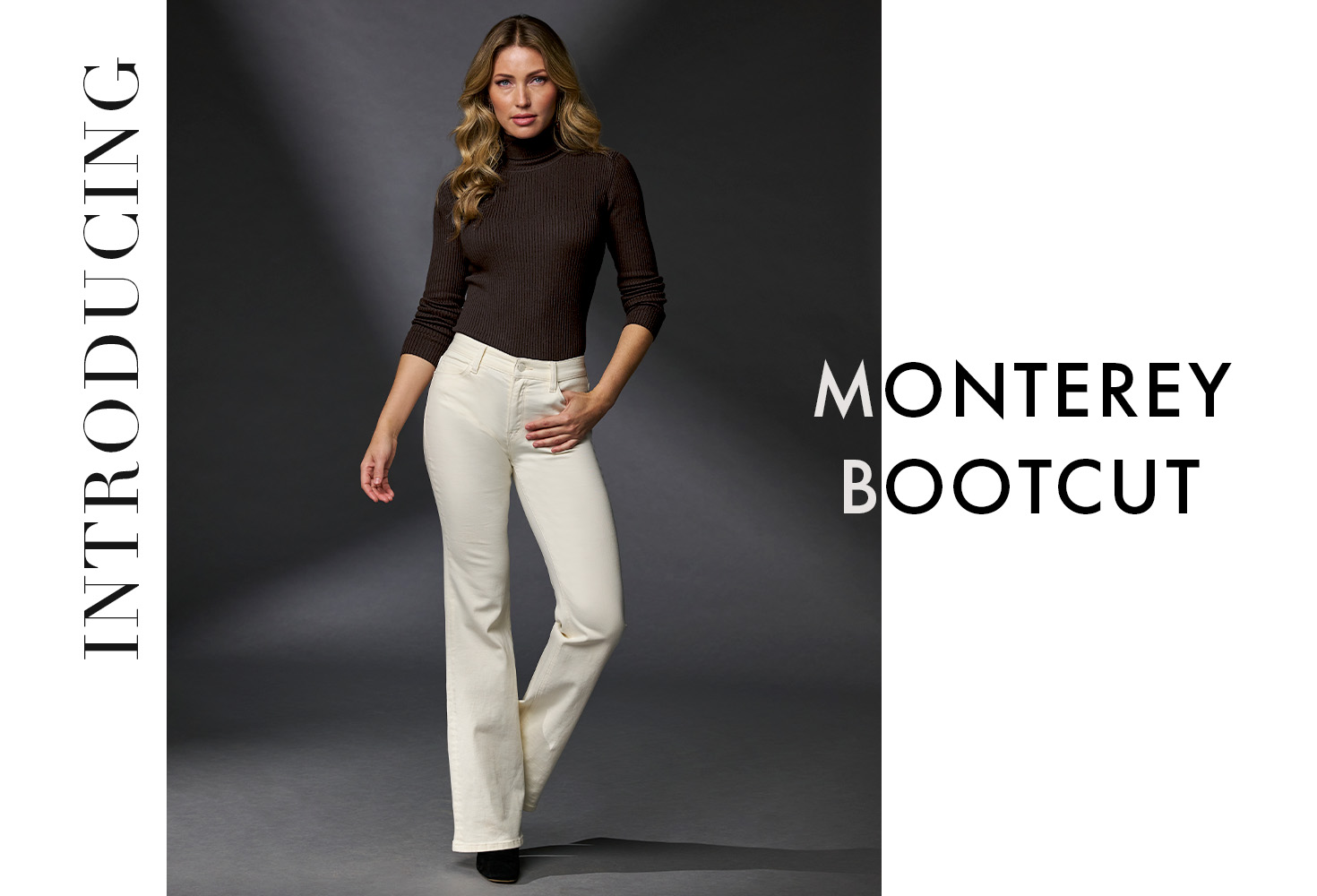 The MONTEREY Bootcut Jean:
The bootcut is back—get ready for a long, lean leg shape.
Like its namesake, the bootcut was a must-have some time ago with a more open leg from the knee down to accommodate, you guessed it, boots! From days of the Wild West to a 60s and 70s influence that seems to make its way back into our fashion agendas periodically, the new iteration of the bootcut is truly the most flattering yet. We welcome the resurgence of this trend with open arms thanks to the perfected details and superior fit of our Monterey Bootcut shape.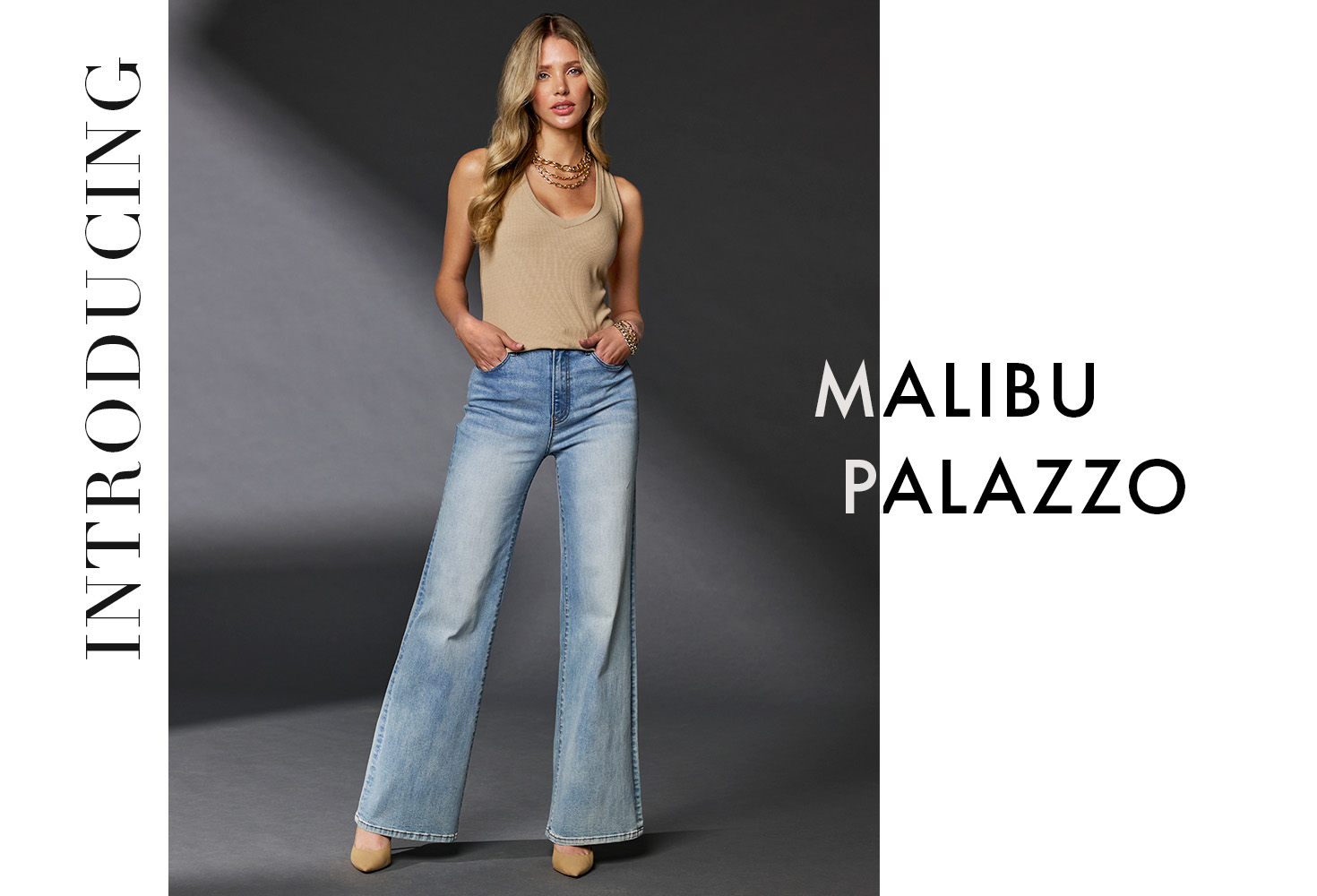 The MALIBU Palazzo Jean:
Wide-leg, easy fit, and flattering on all body types.
You have undoubtedly seen this style out and about, possibly in exaggerated forms; however, we proportioned the wide leg just right in an effortless leg shape starting at the thigh. The Malibu Palazzo is a sophisticated cut offering maximum comfort with relaxed ease while grounding outfits for everything from work to weekend style.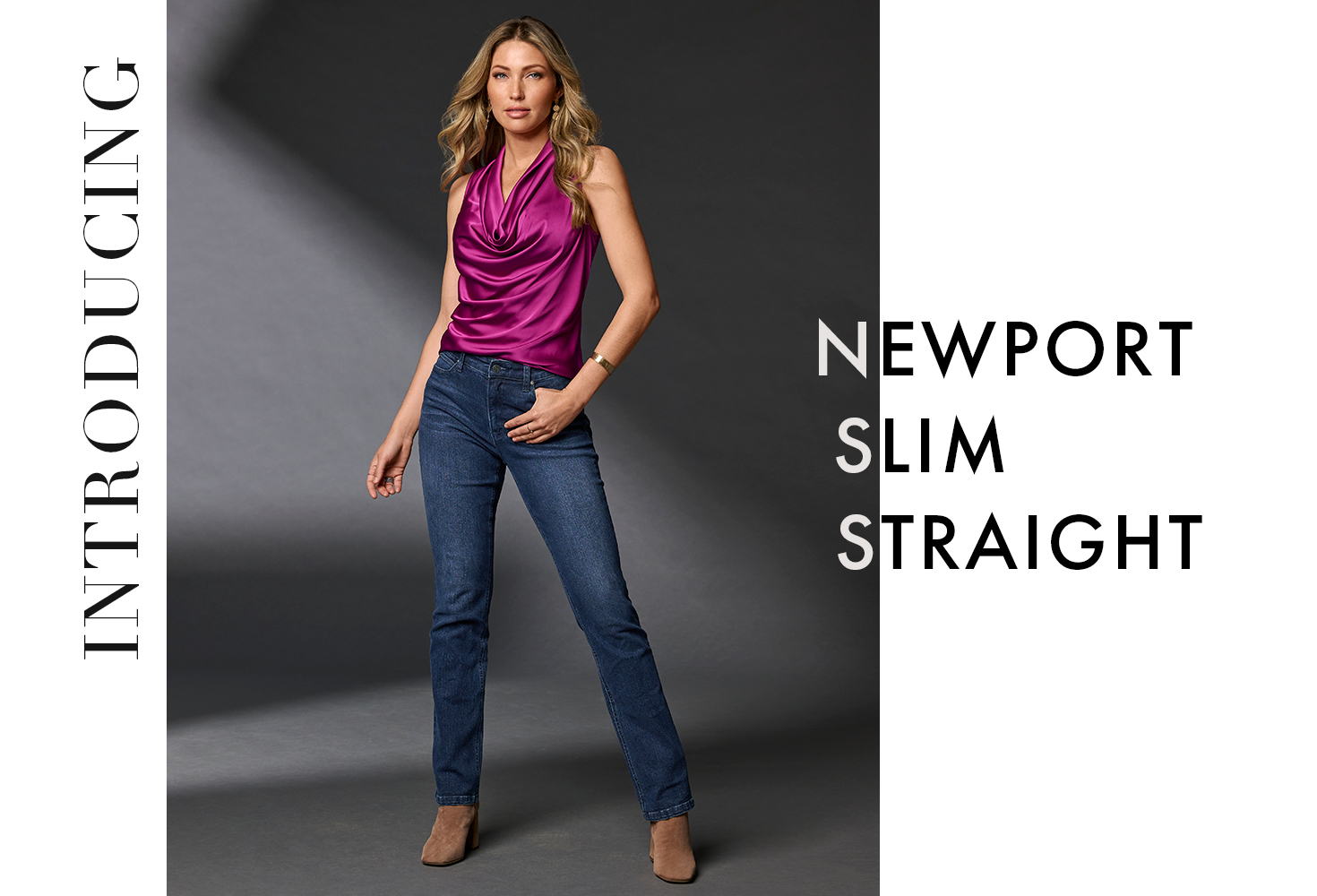 The NEWPORT Slim Straight Jean:
The most-all around leg shape for styling versatility.
Shaped from hip to ankle, this silhouette evolves the 'skinny' with less exaggeration but still upholds a more fitted look. We can't imagine not having this staple in regular rotation as it stands for versatility with options that go ultra-chic and super sexy. The Newport Slim Straight Leg is a front-of-closet jean this fall and every season going forward.
Visit our Denim Shop for all washes available in these must-have fits >