Fashion Tips & How Tos
Summer-To-Fall Styles
Tips to transition your wardrobe
July 06, 2023
In This Article
Dressing during the fall transition can be tricky and unpredictable, leaving you wondering what styles are right to invest in now. We get it...and we took the challenge on for you by curating an edit of key versatile transitional pieces that update your wardrobe from registering "end of summer" into and through fall.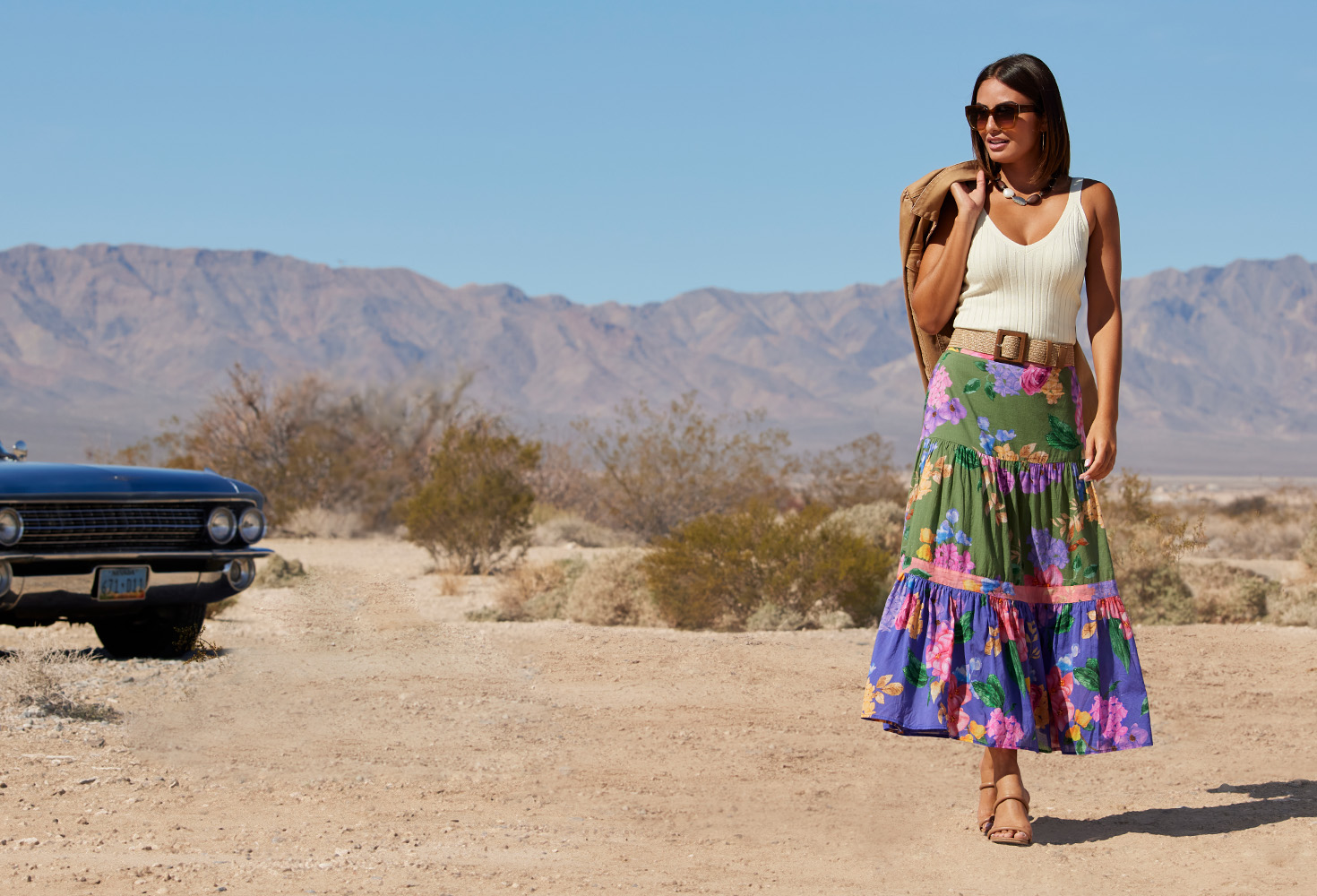 TRANSITIONAL SILHOUETTES
In choosing the proper anchoring styles that will allow you to ambiguously blend summer and fall looks together, it's important to start with colors that speak to either season.
The colorful Fall Rainforest Print Midi Skirt is easily worn with a tank and sandals on summery days. Its mid-tone palette and longer length are undoubtedly trans-seasonal and still feel right as cooler days roll in. Simply add a layer like the bestselling Denim Puff-Sleeve Jacket; this season, it takes on a neutral cognac hue to complement shades of summer and autumnal tones and doubles as a pop of color for darker outfitting later to come.
Browse all transitional silhouettes >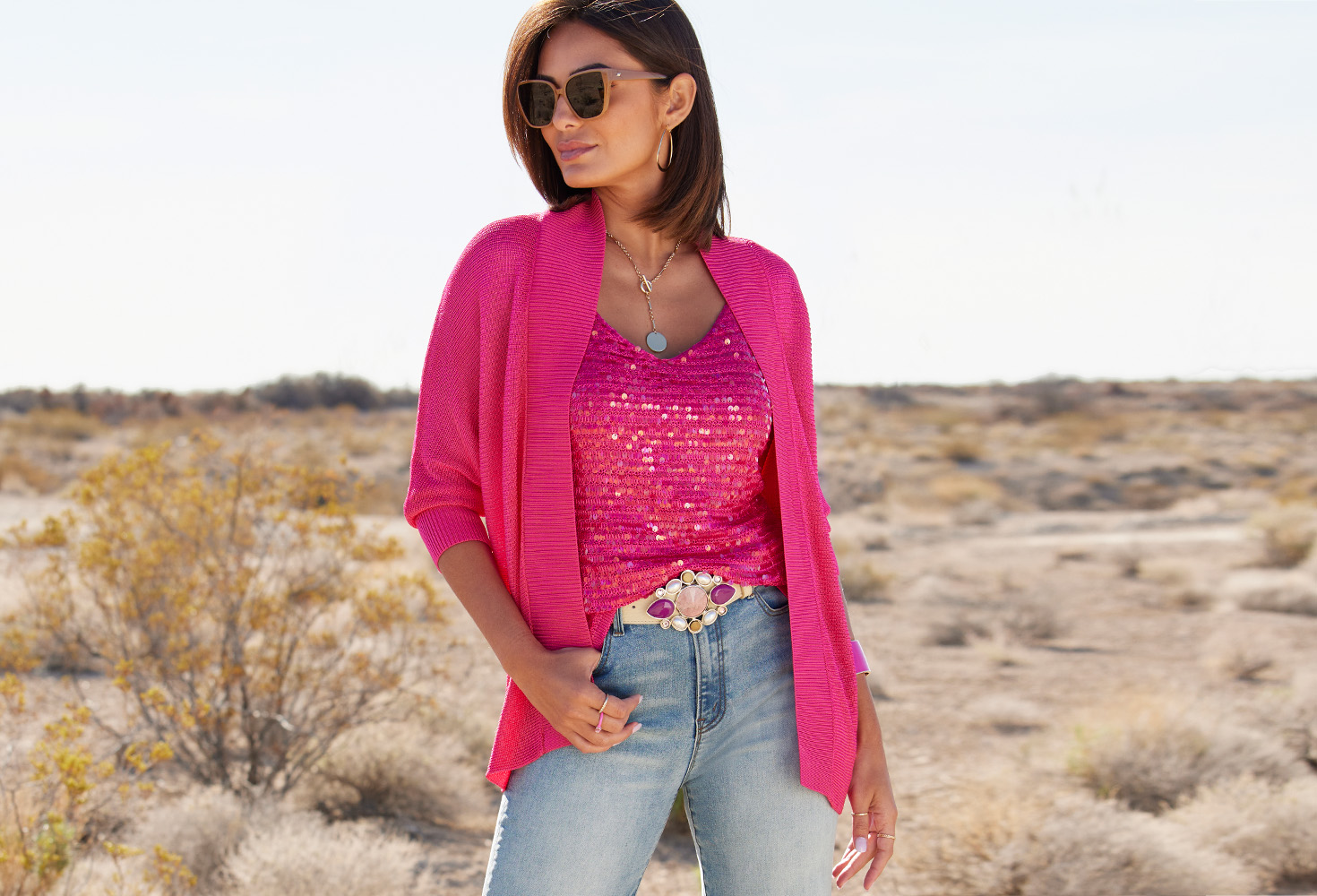 TEXTURES THAT TRANSCEND SEASONS
If you haven't bought into the matched set look yet, now is the perfect time to take the leap. Invest in a texture that transitions easily…and be sure to do so in a hue that bridges across seasons. Case in point, a Sequin V-Neck Sweater Tank shines on its own and when worn under a matching Cardigan Sweater. And due to the lightweight knit fabric and on-trend, confident colorway, this look is wearable out to dinner now through the summer and continues to read 'elevated daytime chic' through the fall.
See the latest sets and more >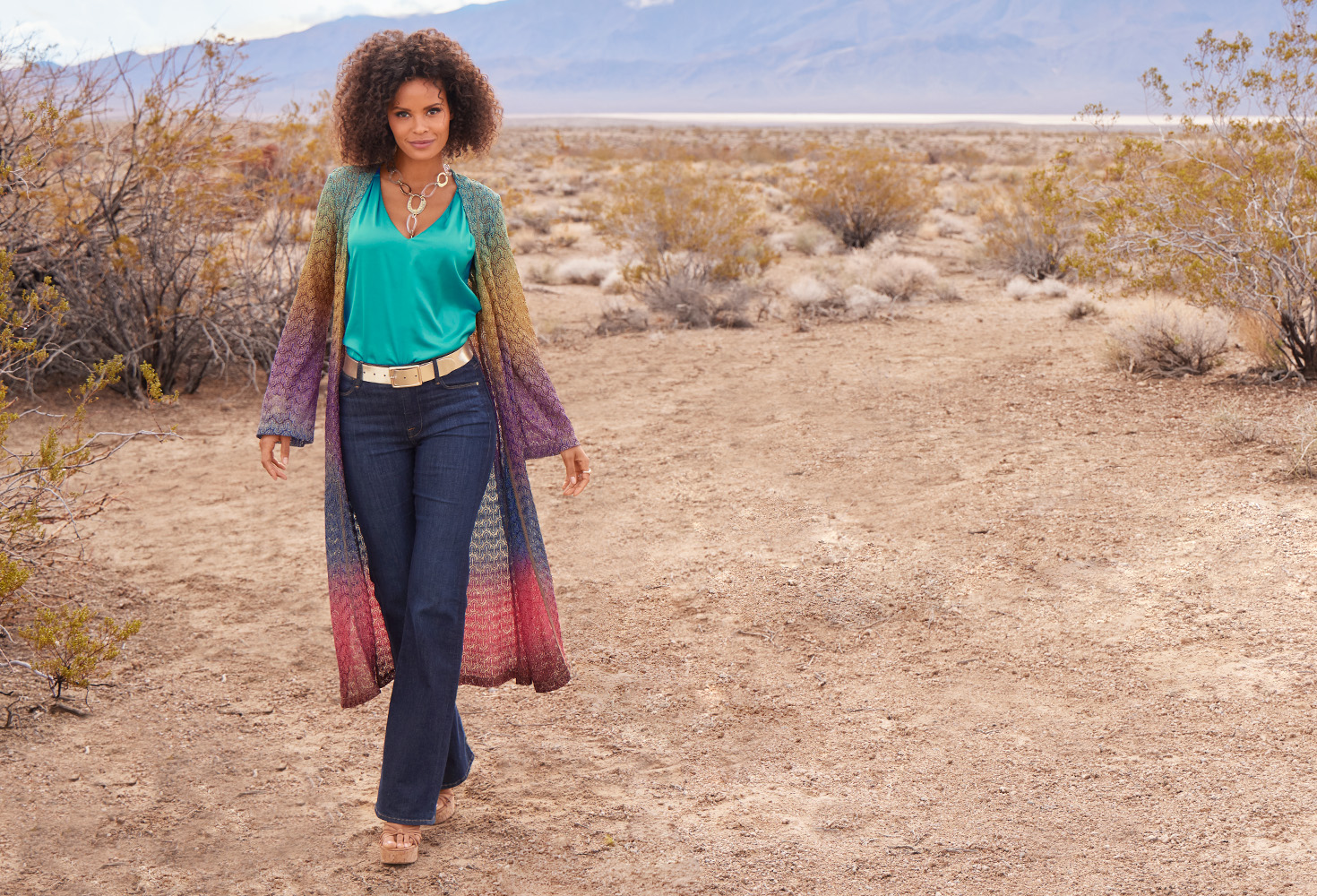 VERSATILE LAYERS
The trick for building a successful transitional wardrobe is identifying the key layering essentials that will overlap from one season to the next. You'll want to infuse some novelty and trend-evoking styles with subdued staples and focus on ambiguous colorways or lengths that cross between the two.
This Nikki V-Neck Charmeuse Blouse is an absolute must-have in a shimmery, crease-resistant fabric with details for a stand-alone style as a tank top. Yet, this essential works pretty much any time of the year as a layer under jackets, dusters, and cardigans.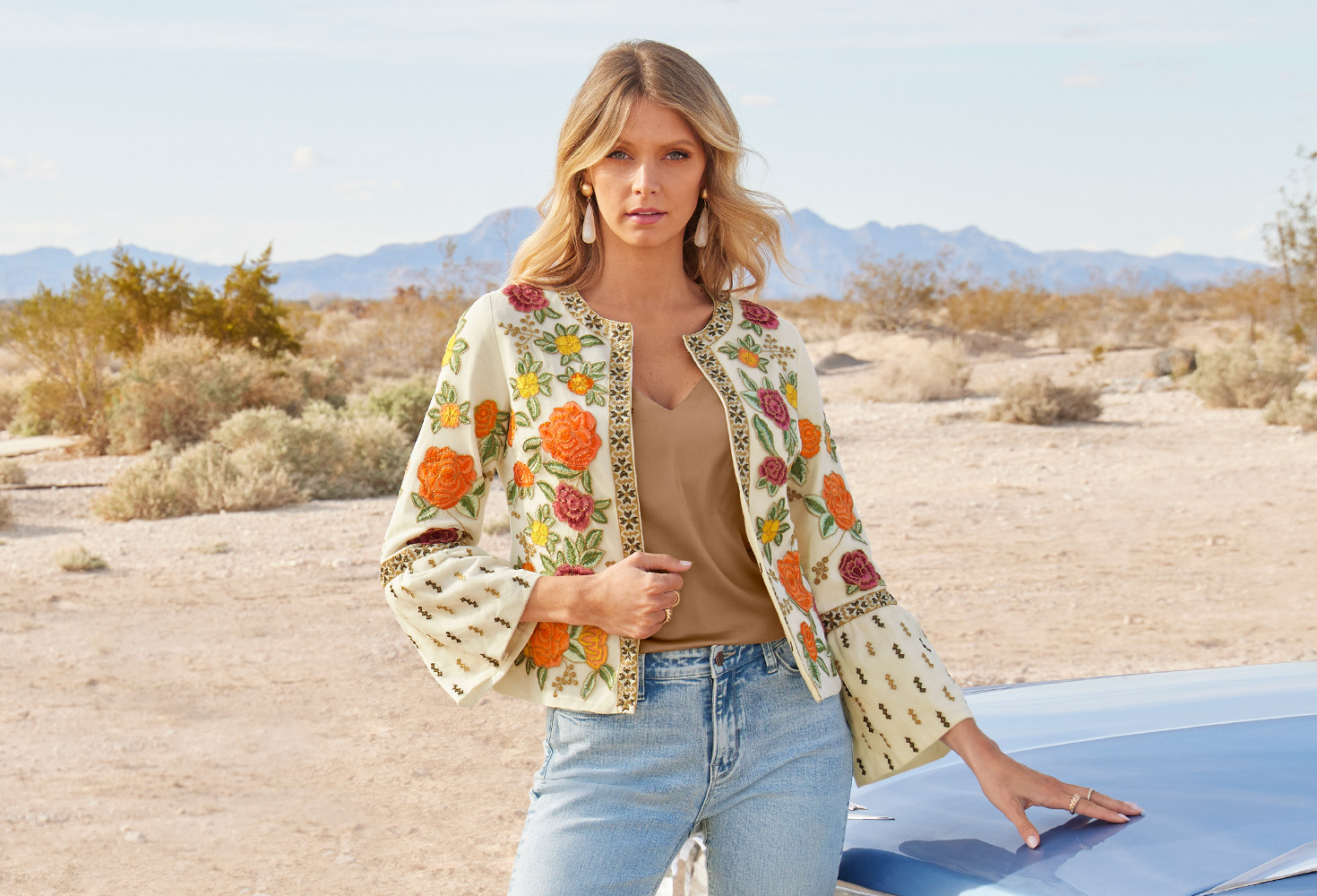 Take Nikki neutral for more layering options against a different palette. With year-round styling options, you can't ever have too many charmeuse tanks in your foundation collection.