Boho Style
The New Bohemian
Boho styles trending now and into next season.
August 23, 2022
In This Article
We have narrowed it down to the best bohemian-inspired essentials right now and show you how to style these must-have boho fashions.
An alluring new chapter in boho chic has landed, meet The New Bohemian. While this latest movement in fashion remains true to its roots by way of classic revival prints and easy, go-with-the-flow silhouettes, it has evolved. Cue these elevated new spins derived from a fresh new muse… An ode to the West.
Whether you are on that never ending quest to refresh your wardrobe (we get you, we are too) or you just love the boho look and want tips on how to layer it into your closet, you'll be excited to learn that we've curated four must-have ways to master boho-chic right now. We are laser focused on redefining fashion for women 40+ and get this, boho chic is a surefire way to go. Free-spirited style for where you are in life right now, designed for you, with a mindful approach—providing the fits and silhouettes you can feel carefree and confident wearing.
4 NEW BOHEMIAN WAYS TO LEVEL UP YOUR LOOK
1. THE DRESSES From fierce and dramatic fringe that's totally twirl worthy to the revered maxi, universally known to go long on bohemian fashion clout, day into night. A boho gal can never have too many dresses. Often embellished. Often brimming in print. Always one-and-done instant effortlessness, and that is so boho.
2. THE TOPS Expect poet-inspired shirting that's equal parts romantic and classic (they debuted in the 18th century... that's some serious style cache). Plan on playing up paisleys in your boho looks too. Dramatic sleeves. Tassels. Lace. And all the romantic and exotic details.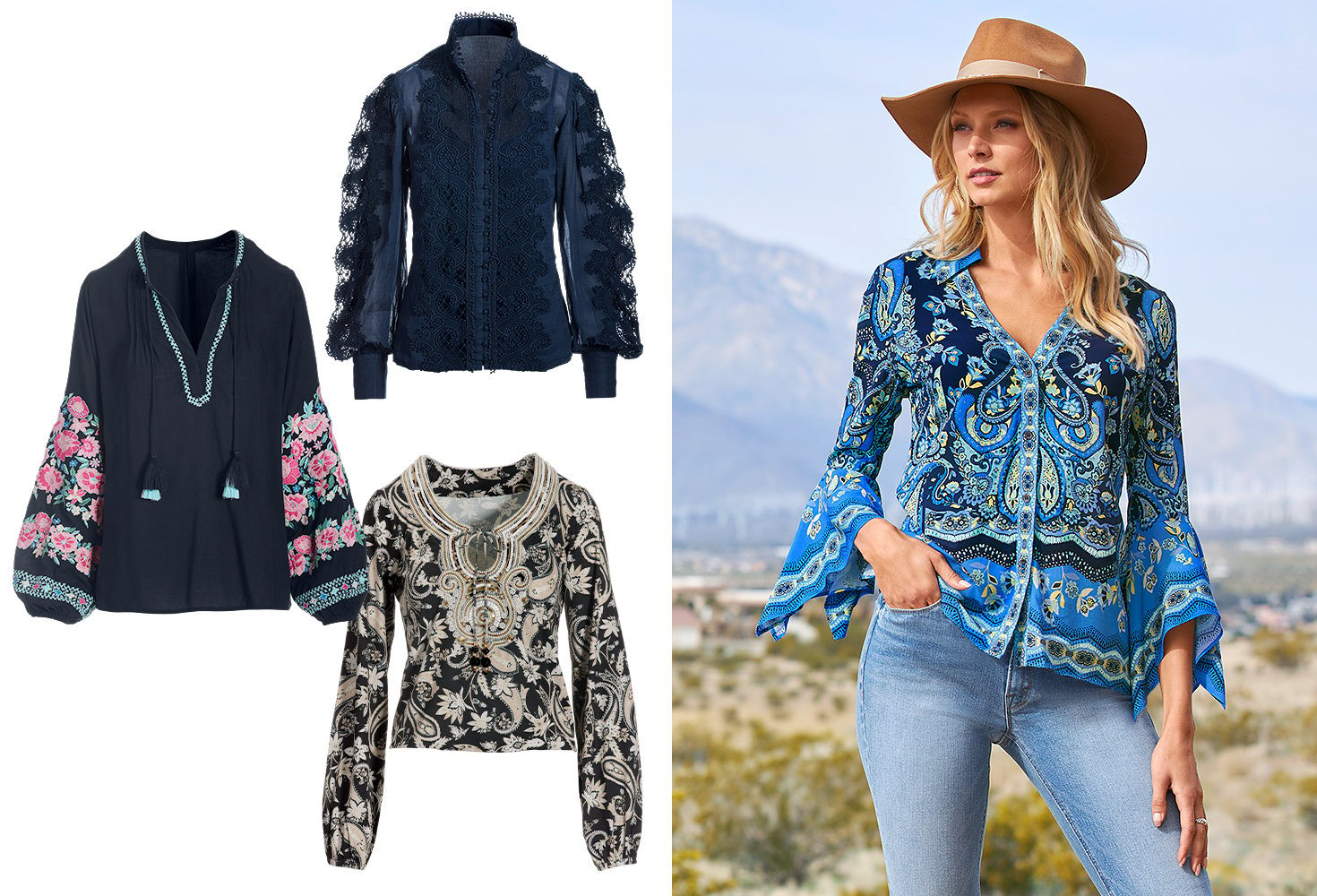 3. THE MATCHED SET This trend lives on in an inspired and versatile new way via matching print separates you can wear together as one fierce and fiery look or employ individually as major outfit makers, creating brilliant new looks as shown above.
4. THE SHOES & ACCESSORIES Drawing fiercely feminine inspiration from the West as mentioned, fall forward boots, bold statement belts and look-defining hats have arrived. From cool new cowgirl styles to boho-chic little booties. The concha belt is back, and we love it wrapped with a dress. Then there are embellished buckle belts to level up your denim looks. Top off your boho outfits with one of our new alluring hat designs, they go the distance paired back to denim and dresses alike.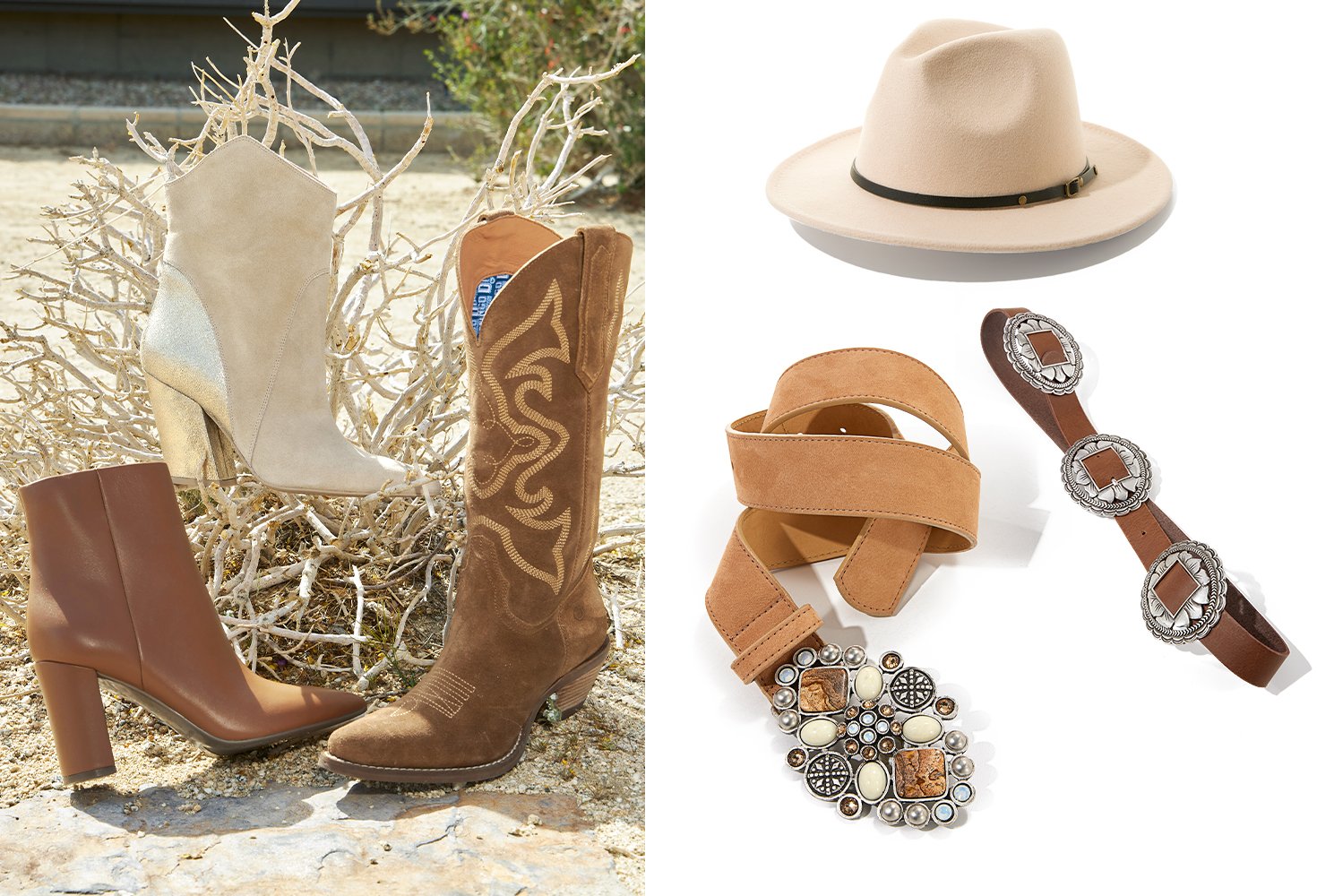 We hope you have enjoyed our latest passionate, musings on Boho chic. The secret's out, it's been our jam for over 30 years and it's such a joy to share with you. Inspiring you to fall in love with all that is beautiful in the world, the experiences that brought you to this very moment, and most importantly, yourself via effortless, confidence-evoking fashion.