Style Over 40
Chic Transitions
August 23, 2022
Wear-now looks evolve into wear-later looks, thanks to luxe new layering pieces via trans-seasonal jackets, ponchos, cardis and blazers worth investing in now.
Style in between seasons has never been so flawless and easy. As you will see for yourself in these curated wear-now | wear-later looks. All to the brilliant credit of a few season- transcending layers. It is after all, a tricky time of year, isn't it? With the end of summer in sight and fun fall plans starting to come into fruition.
Then there's the fact that we are all pining for a little wardrobe refresh about now. A new palette to play with, new prints and textures to mix into our looks, and raise your hand if you're starting to really miss wearing boots!
Well, a bold new collection has arrived, brimming with all those wants and more. A collection of rich new wear-now designs destined to remain in your wardrobe rotation on into fall and beyond, thanks to a few key layers you're going to want stat.
We show you how to take these wear-now looks right on into next season, and that's fashion versatility with wardrobe staying power. Just watch how these timeless statement essentials go the distance effortlessly.
WEAR NOW | WEAR LATER HEAD-TO-TOE LOOKS CURATED BY OUR EXPERT TEAM OF STYLISTS.
MAJOR METALLIC MAXI ALERT
This high-voltage metallic maxi dress will be in your wardrobe rotation all year long if you style it right, starting now with a golden braided slide. Later with our luxe puff-sleeve leather jacket and boots.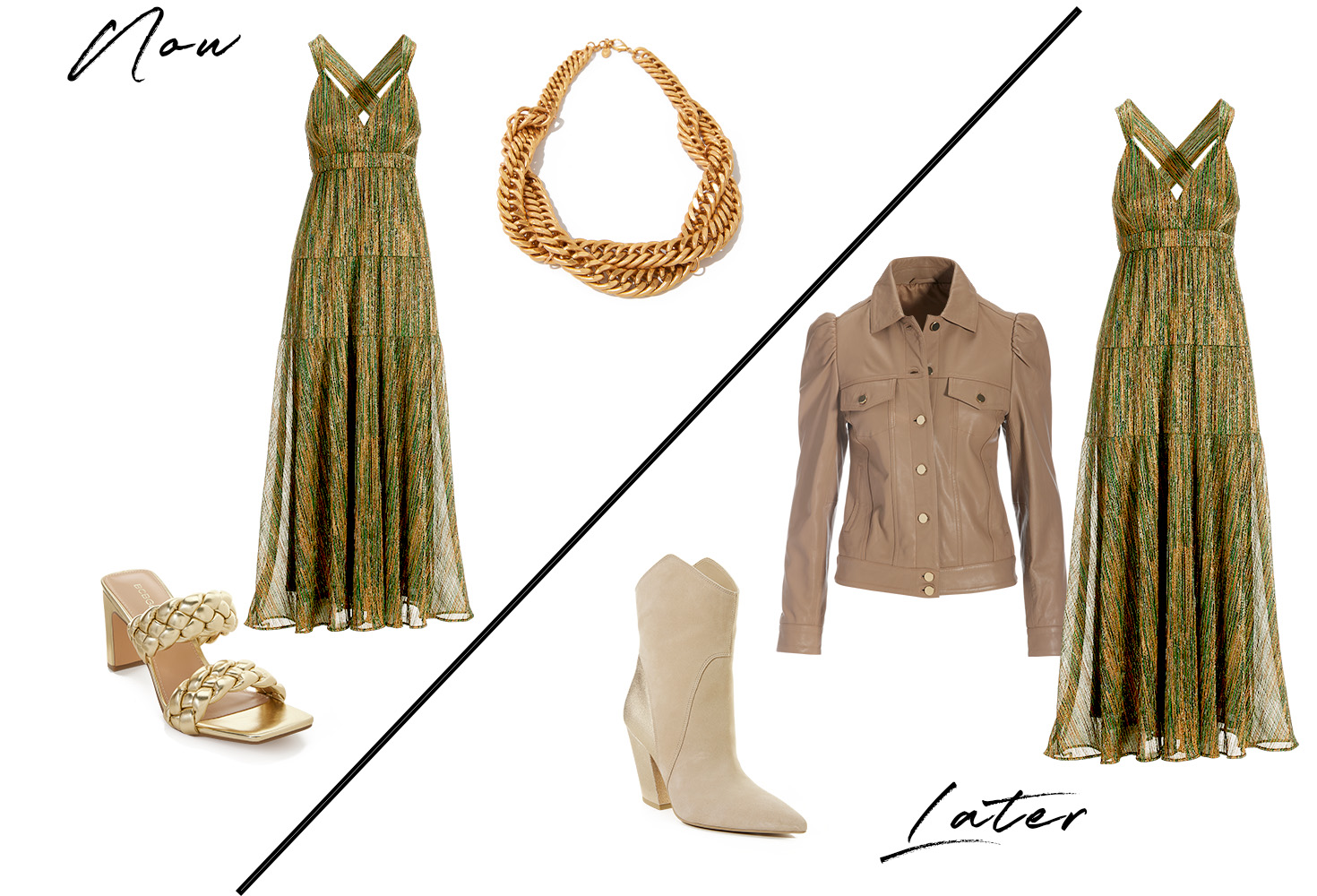 MUST-HAVE: NEW SCULPTING CAMI
Our body-contouring new cami, designed to smooth and sculpt for the sleekest silhouette is transformative and sexy on its own with white denim now. And as a chic shell beneath a coordinating sweater duster as a matched set, plus leather booties later.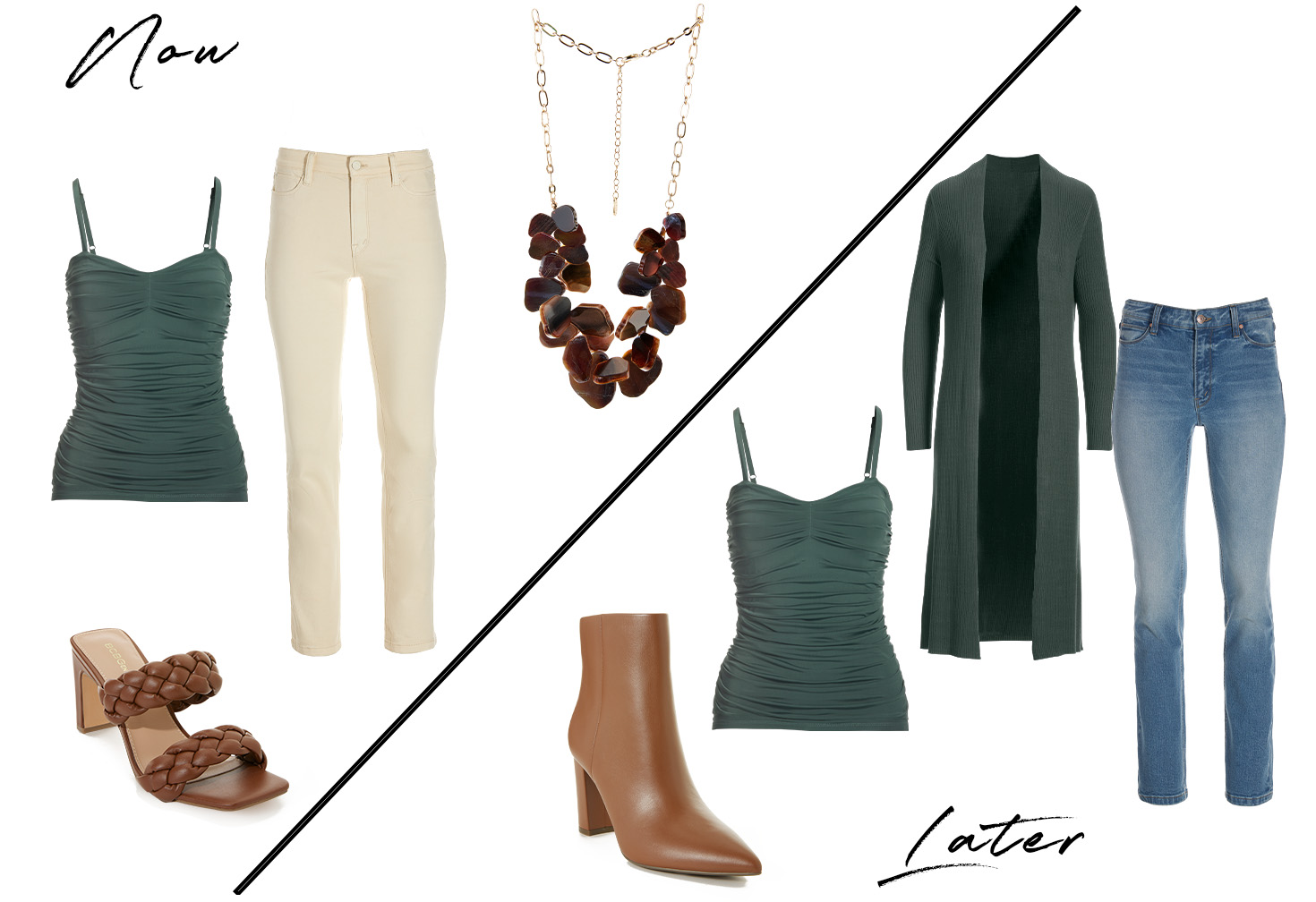 BLACK & WHITE DONE RIGHT: SO SEXY FLORAL TOP
Back to white jeans and a statement chain slide now and beneath our best-selling puff sleeve denim jacket now in black wash and a black five-pocket faux leather pant.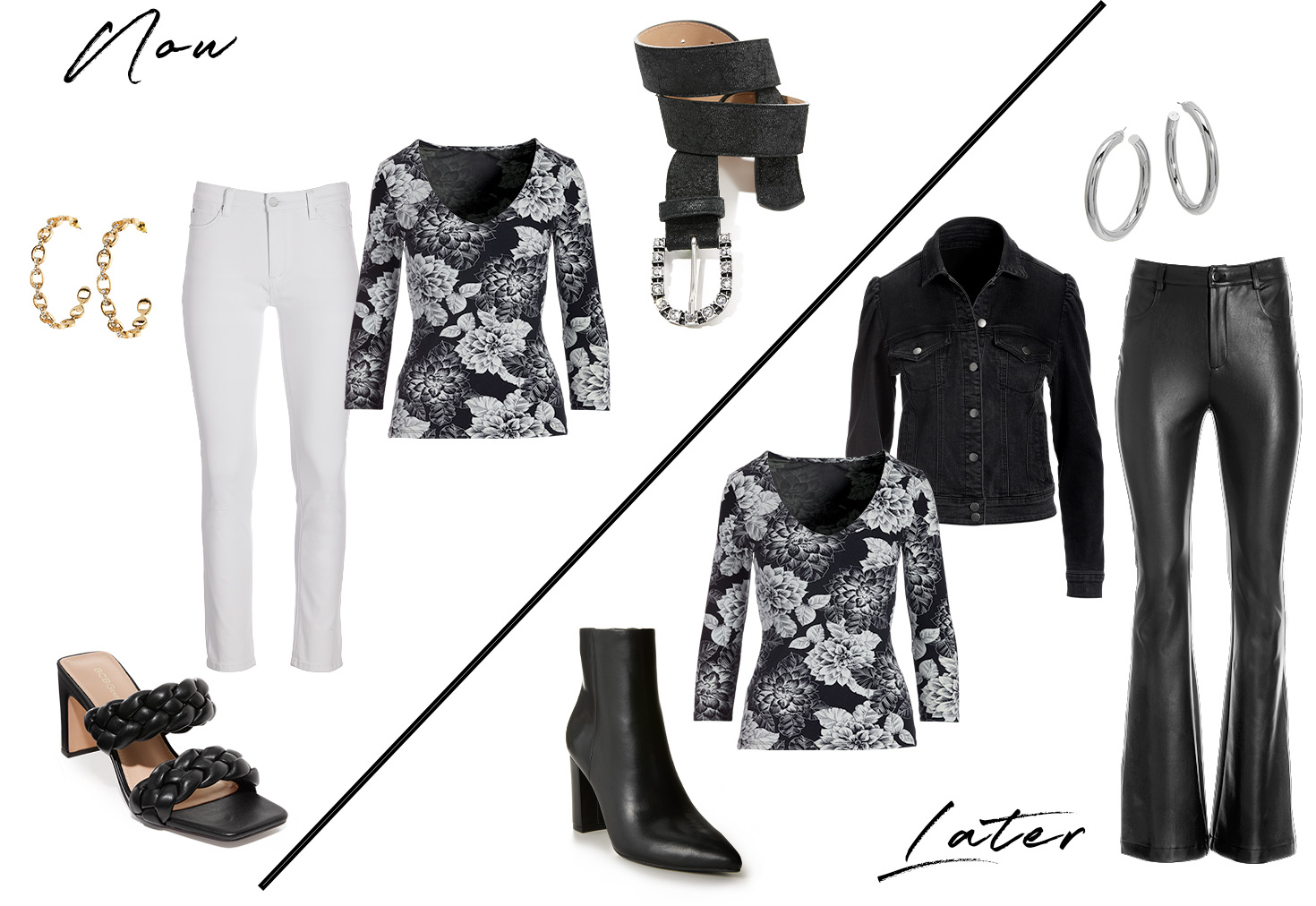 THE BELTED UTILITY JACKET NOW IN LACE
Our fiercely feminine new lace jacket with strategic cargo pockets and a slimming belted waist is so chic with cropped white jeans/twill? and a sandal now. Then over our five-pocket skinny jean and a suede over-the-knee boot later.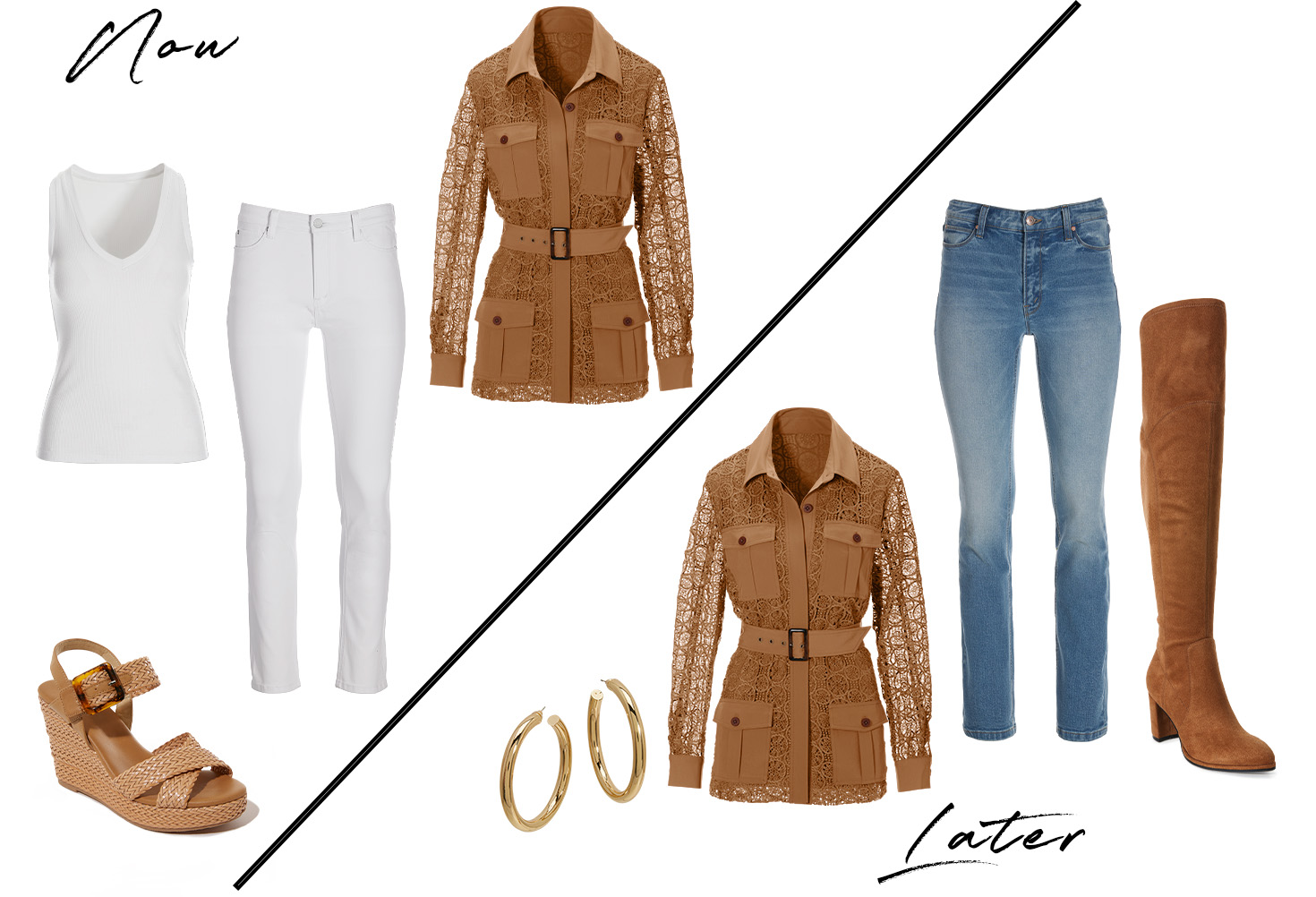 It feels so good scoring inspired new looks that you can put on right now and employ later with the latest jackets, sweaters, and boots. It makes us look even more forward to next season, doesn't it? We are passionately focused on designing quality fashion that fits like a dream and lasts season after season. And we love showing you how to wear it like no one else, thanks for reading and be certain to check out our other blogs in the styleEDIT.