Style Over 40
Layers To Love: Fall 2022 Fashion Trends
August 23, 2022
In This Article
Autumn is the time of year we love to layer. As opposed to peeling off layers in the summer, the crisper fall air gives us reason to add them back into our daily looks...with glee. There's something about putting on a warm, cozy layer (and slipping into boots, too) that gets us excited and makes fashion feel brand new. Depending on the climate you live in, you may be ready for these layers sooner than the rest of us (and we are jelly)! Here is the lineup of key pieces for fall 2022 layering when the fall season rolls in.
Faux-Fur Statements
Whether a collar, trim, or completely covered in faux, sophisticated new layers bring added luxury to this season's fall wardrobes. Plush textures play off one another with fresh takes on ponchos and wraps, creating standout results. And the faux-fur vest is a luxe, statement-making piece offering warmth and versatility in elevated style. What's better is the effortlessness all these layers provide atop any fall outfit.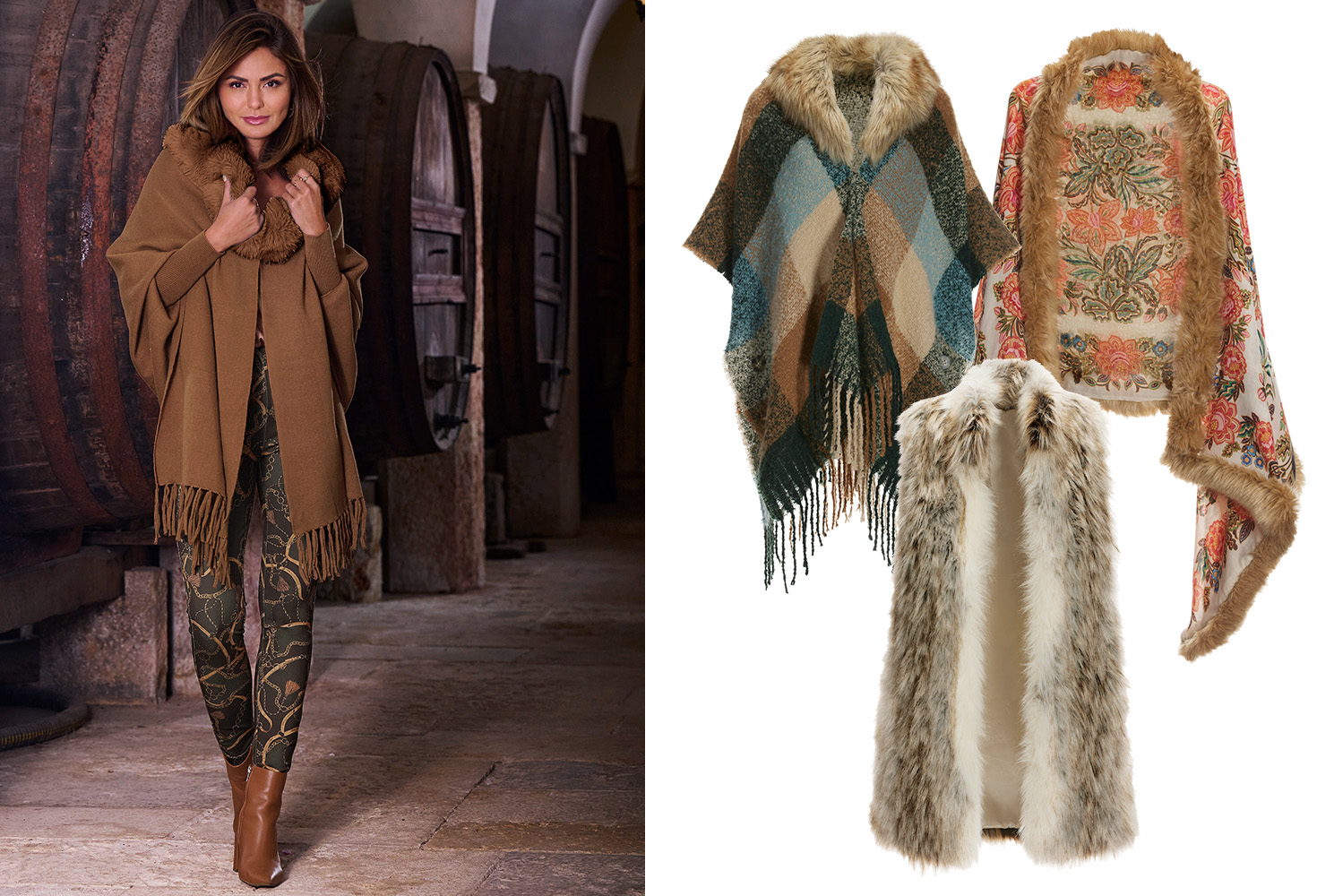 Sumptuous Sweaters
Sweaters are taking shape in some of the most unique-looking styles, with embellishments and standout sleeves presenting themselves on already soft and sumptuous bodies. Exquisite details such as these make the sweater an even more desirable layer during the autumn months and then into winter. Organza, lace, pearls, and sparkling stone statements are the just-right feminine touches that instantly transform any look into next-level extraordinary.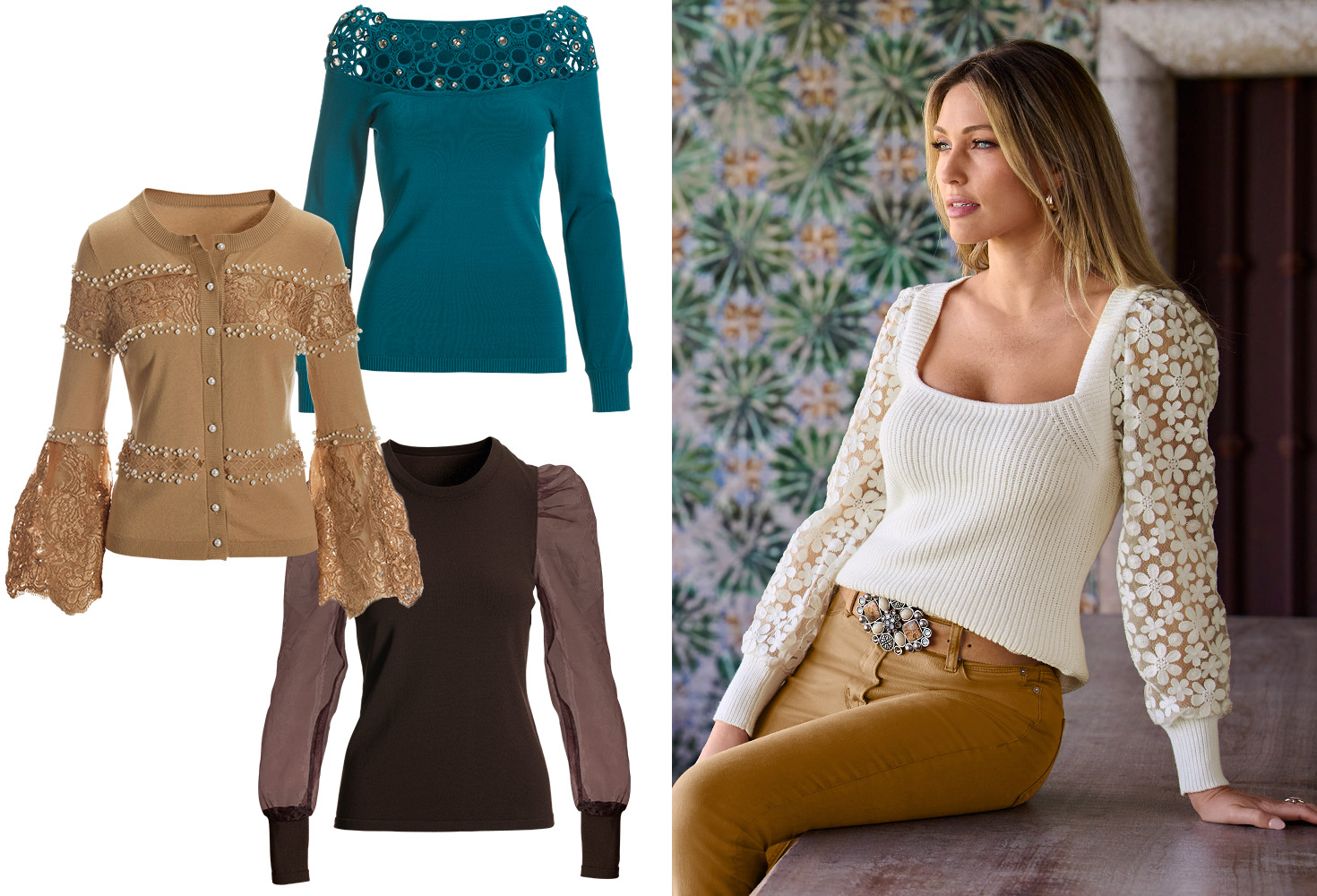 Chic Cardigans
This season's cardigan styles redefine the way we think of cardigans. The reinvented twinset uses mixed stitching patterns to create a lush look and feel on a cardigan layered over a matching shell, while cozy cable stitching wraps warmth around an open-front design. Also cued up for a fall wardrobe refresh are some of the most sought-after textures woven from 100% cashmere and soft-to-touch plush yarns.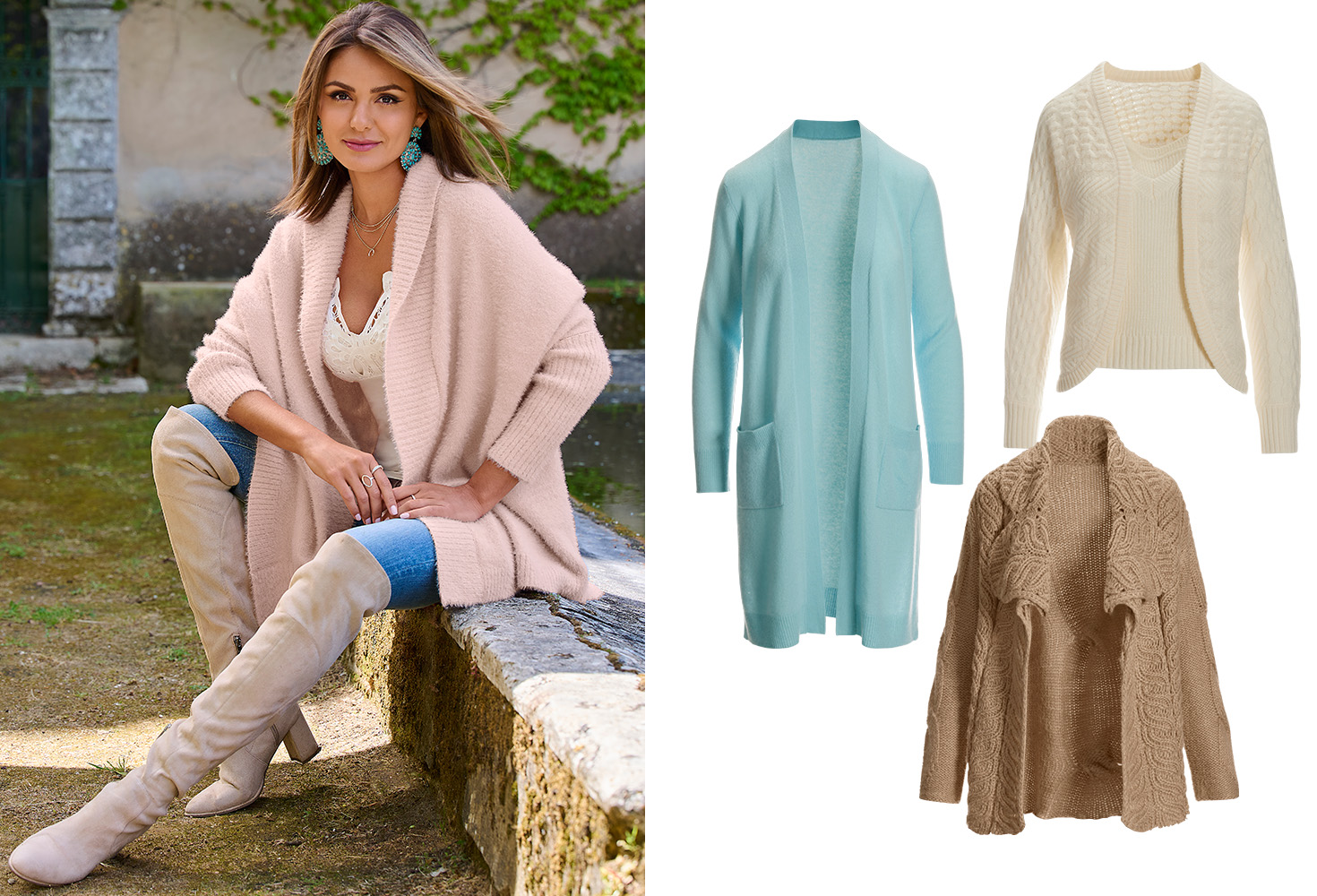 Textured Rib
What makes our ribbed knit sweaters so appealing are (1) the fine, form-fitting yarns that keep shape with superior flexibility, (2) their chic simplicity, and (3) a selection of polished silhouettes with styling versatility. Whether under, over, or a single layer, this textured knit is a must-have layer to love.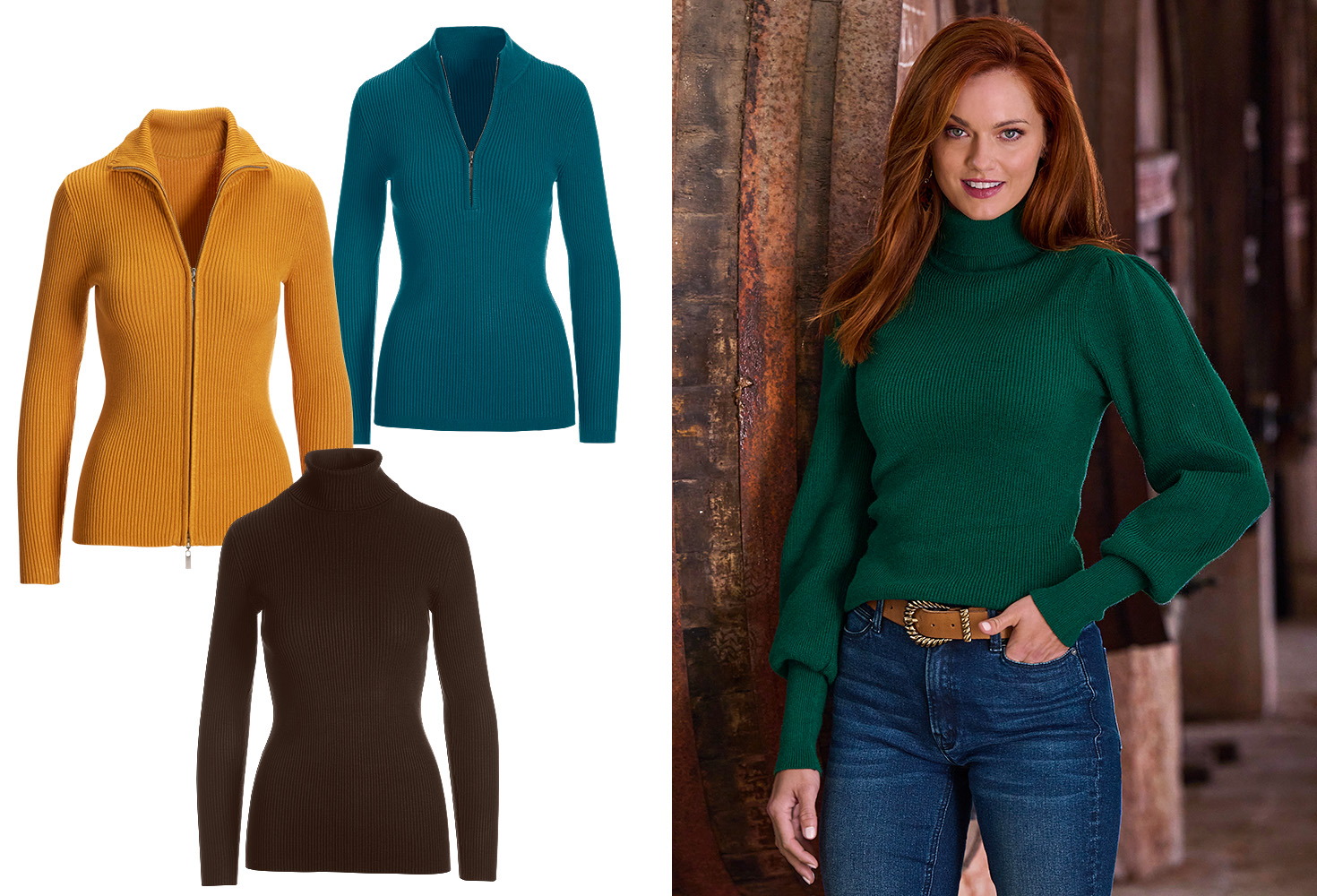 If you're falling for these looks and want to browse more, visit our Layers to Love shop here.