Fashion Tips & How Tos
Denim On Trend
Must-have denim styles for Spring 2023
February 01, 2023
In This Article
Denim is essential, a style staple in every woman's wardrobe. So, while the desire for denim doesn't change, the silhouettes and styling can shift with the seasons. This Spring, update your denim collection with the latest must-haves in fresh new cuts, washes, and prints that are on trend.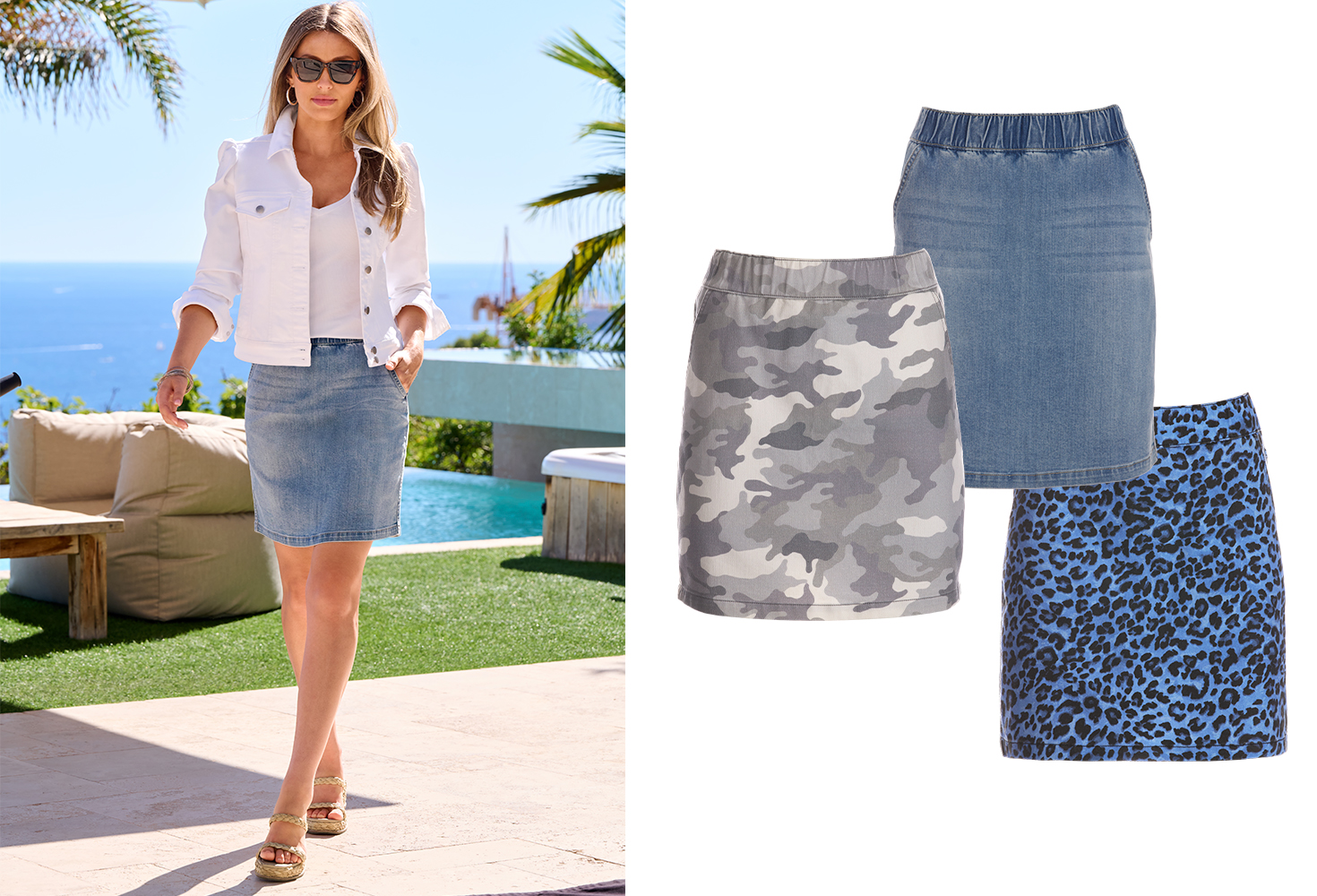 Skort Statement
This season, get ready for a classic comeback – the skort. To some it's a forgotten style, but it's time to take a closer up look at the skort to see what a power player it truly is for a casually polished style and a great alternative to denim shorts. What's to love about Boston Proper skorts is the integrated knit shorts lining underneath the skirt silhouette, offering a look and fit that combines the best of both worlds. The modern twist: easy, pull-on waist, plus versatile washes and fashion prints on denim.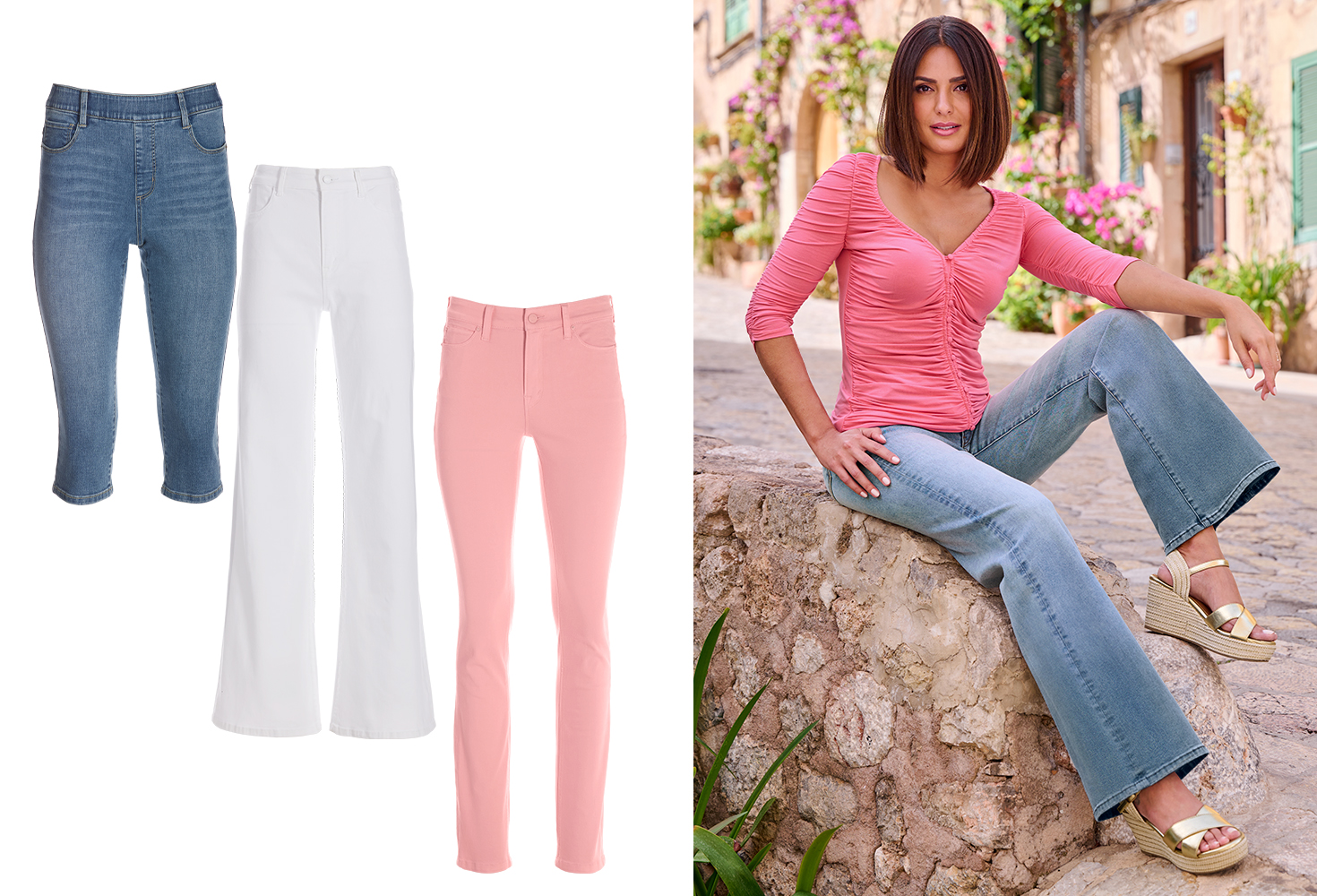 Go-To Jeans
The fashion pendulum does swing, and with regard to jeans this season, they're no exception. Wide-leg cuts are trending right now, loosening up the line down the leg—from a modern palazzo jean to the classic straight leg, jeans are comfy and easy right now. And while on the topic of easy, a warm-weather denim option is the pedal pusher, designed with an effortless pull-on waist that smooths and flatters. The last word on denim bottoms in general: a high-rise waist. Regardless of closure or cut, the high-rise offers a flawless look.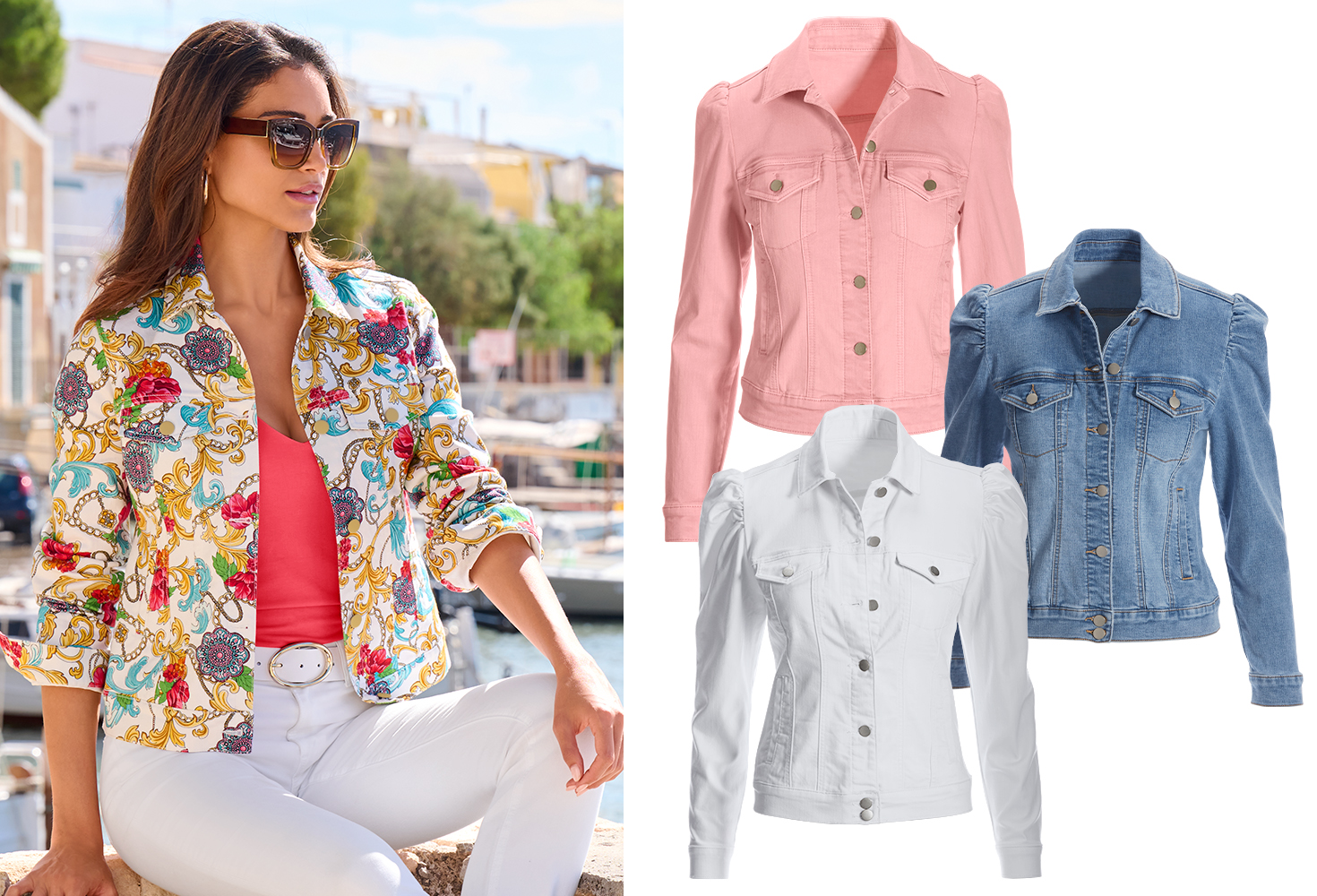 The Best-Selling Jacket
Denim on denim is in! Pairing jeans with denim jackets is on-trend. Whether you wear matching washes or mix them up, denim is a fabric that pairs seamlessly together for a look that's throwback and edgy at the same time. To wear it best, the cut of the jacket should balance out the cut of the jean. The classic denim jacket is always flattering, and more so when it's updated with embellishment or a vibrant print. Feminine tailoring enhances traditional details with puff sleeves and especially in lighter, brighter washes. The style tip: denim jackets are essential wardrobe-builders with versatility to pair with everything from jeans to dresses.