Vacations & Destinations
Best Beach Vacations in the USA
November 09, 2022
In This Article
As winter approaches, you likely have one thing on your mind: the best places in the USA to hit the beach and vacation from holiday stresses and cold temperatures.
Fortunately, you don't have to travel far to find yourself at some of the world's most beautiful and well-known beaches. From all-inclusive resorts to surfside spas to luxury cruises, these are the best beach vacations in the USA:
Never Leave the Beach | Best Resorts
Do you ever get the urge to melt into an island paradise thousands of miles away from home and be back in bed by the weekend? You're in luck! With more than 95,000 miles of coastline, you can visit some of the world's finest resorts right here in the states. From trendy to utterly secluded, these are our picks for the best beach resort vacations in the USA:
The Breakers Palm Beach (Palm Beach, Florida)
Set on 140 beachfront acres, complete with private poolside cabanas and concierge services, The Breakers is an experience as much as a resort. Constructed in 1896 by a wealthy oil tycoon, The Breakers is modeled after Italian Renaissance palaces. Steps from the grand lobby, a stretch of boutique and upscale shops, gourmet food, and specialty cosmetic stores surround The Breaker's lush tropical courtyard. Fun things to do include one of the resort's four pools, tennis, golf, and private fitness classes.
Four Seasons Resort Maui (Wailea, Hawaii)
Four Seasons Resort Maui at Wailea is 67 cabanas and 22 "oceanfront sanctuaries" of utter relaxation. Every suite is hand decorated with unique tropical accents and views of the ocean or the iconic Haleakala volcano. Nightly Hula performances and award-winning dishes give you the best of Hawaii without leaving the comfort of The Four Seasons. Other resort activities include kayaking, scuba lessons, exploring via electric bike, and fitness classes.
Little Palm Island Resort & Spa, (Little Torch Key, Florida)
Little Palm Island Resort & Spa is America's only private island resort, an adults-only paradise with charming thatched roof bungalows inspired by the British West Indies. Amenities include an exotic outdoor spa, and five-star cuisine served with panoramic views of the secluded island. For a day of activities, you have many to choose from: sailing, scuba diving, snorkeling at Looe Key Reef, sky diving (yes, you read that right!), and a seaplane!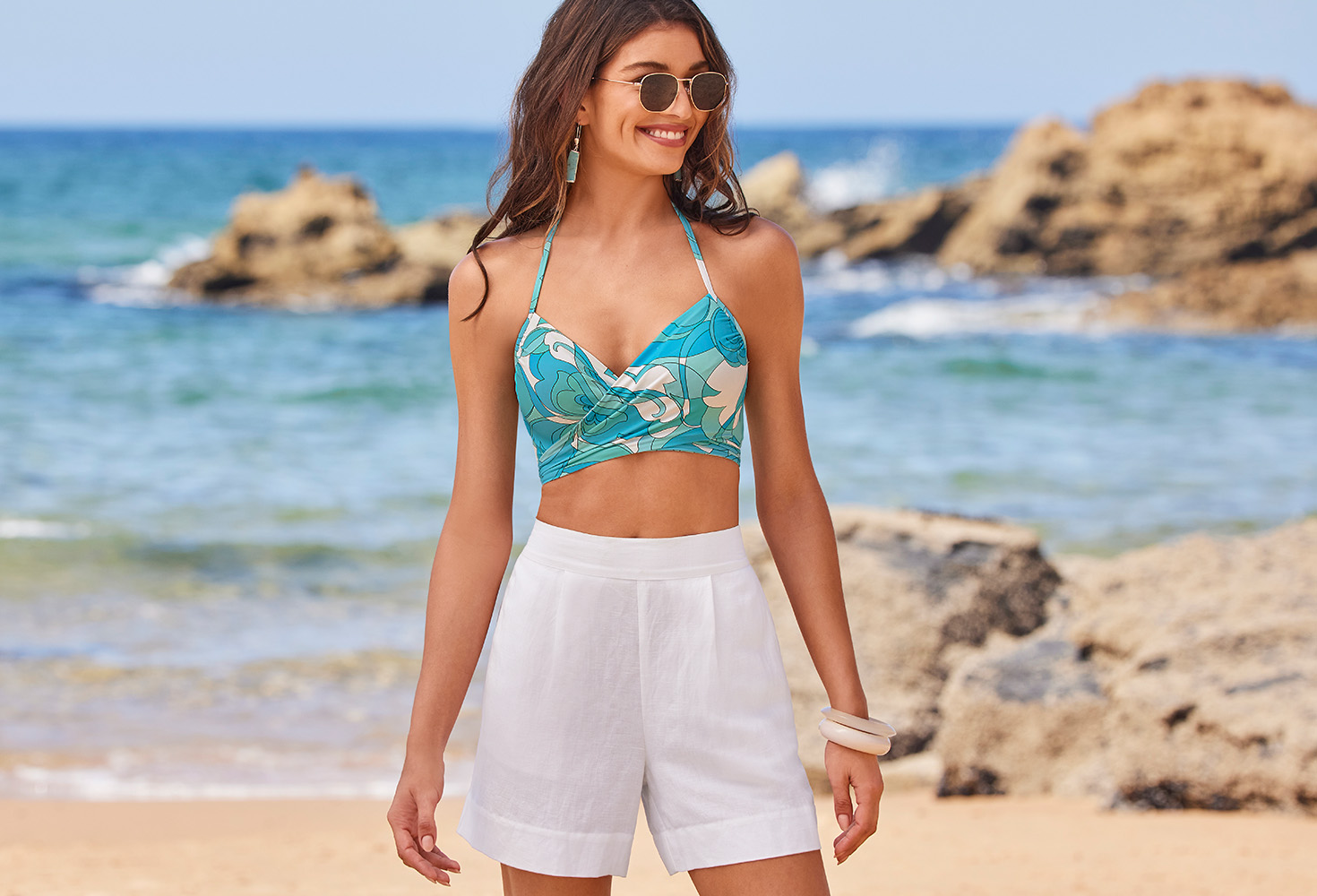 Massages by the Ocean | Best Beach Spas
Getting pampered on the beach is its own form of therapy, an excellent remedy for burnout. We've chosen our favorite beachfront spas with all the bells and whistles- pristine shores, luxury amenities, fitness classes, and state-of-the-art treatment rooms, to name a few. Indulge in any of these beachfront spas for the ultimate tropical reset:
Acqualina Resort & Spa (Miami, Florida)
Silky sands and warm waters surround the Acqualina Resort & Spa in Miami, an absolute paradise hidden away in southern Florida. The spa at Acqualina is genuinely its own world, at two stories and 20,000 square feet. Modernized treatment rooms with ocean views, relaxation lounges, private suites, and a tropical outdoor terrace set the mood to 'do nothing.' Acqualina is the ultimate experience for the mind and body, with Ayurvedic-inspired treatments, group yoga, and a wellness-centered food menu. After the spa, indulge in the heated jet pool with Roman Waterfall or the Himalayan Salt Wall.
Wailea Beach Resort (Maui, Hawaii)
Melt into a day of massages, facials, and wraps in the Mandara Spa at Wailea Beach Resort in Maui. Overlooking the serene Pacific, Molokini, and the island of Kaho'olawe, the Mandora Spa has 12 treatment rooms, four couples rooms, a relaxation area, and a private steam room. Not ready to leave your suite? No problem! Nearly every spa service can be performed in your room, including couples massages and hair and make-up design for your night out.
Ocean Key Resort & Spa (Key West, Florida)
Right next to the boutique shopping and sunset celebrations of Mallory Square, with views of the Pacific from nearly every window, the Ocean Key Resort & Spa has a long-standing reputation for luxury in Key West. Rooms here are cheery and tropical-themed, with private balconies and whirlpool tubs. The real star of Ocean Key, however, is the Spa. SpaTerre is your personal paradise, specializing in hand-ground Eastern herbs and indigenous oils. Popular treatments include the Javanese Ritual and the Tropical Essence Massage; the Key Lime Margarita Spa Pedicure is a favorite among regular Key Westers.
Sailing into the Sunset | Best Cruises
Are you wanting to set sail but not quite ready to conquer all seven seas? Some of the world's most captivating destinations are a cruise away from the USA! From the turquoise waters and Polynesian culture of Hawaii to the classic conch houses of Key West, these are our picks for the best cruises in the USA:
Princess Cruises | Hawaii (Sails from Los Angeles)
Princess's signature 15-day Hawaiian island hop is an iconic American experience that covers every base (and then some!). The cruise's very own King Kamehameha Festival, on-board ukulele lessons, interactive Hula dances, flower lei weaving, and traditional Polynesian performances are what set it apart from other Hawaii vacation options. Itineraries for the islands include opportunities for exploring during the day and appreciating the local nightlife, a rarity among cruises!
Norwegian Cruises | Alaska (Sails from Seattle)
Explore America's Last Frontier with luxury and ease on one of Norweigan's 7-10 day cruises. With stops in Alaska's top cities and national parks, it's easy to balance laid-back, easy cruise life with hiking and adventure. Watch for the northern lights between August and April, plus wildlife like bears, wolves, and elk. Note: Some routes stop at ports in Canada, so those without passports should check with the cruise line to confirm what documents are needed.
Virgin Voyages | Key West & Bimini (Sails from Miami)
Virgin Voyages blends luxury with style. All Virgin packages include wifi, food, non-alcoholic beverages, and gratuity on adults-only ships. The famous "Fire & Sunset Soiree" experience departs from Miami and takes you on a magical weekend through Key West and Virgin's private beach club in Bimini, Bahamas. This closed-circuit cruise is perfect for those who want a tropical weekend getaway without a passport or a long-haul flight.