Fashion Tips & How Tos
3 Ways to Wear Wide-Leg Pants in 2022
Wide-leg pants are back, and you're still wondering if it's right for you. Here are three ways to wear wide-leg pants this season and beyond.
November 09, 2022
In This Article
How to Wear Wide-Leg Pants
Palazzo pants are a year-round silhouette that's effortless to wear and more effortless to style. Wide-leg pants are so versatile; they look good with just about anything – you can pair them with a slouchy sweater, a silky blouse, an easy pull-over, or a tank top. Plus the length works with both heels and flats– the possibilities are endless!
This season, if you're wondering how to wear wide-leg pants, this quick edit shows you how versatile they really are.
Faux-Leather Wide-Leg Pants
If you're looking for a stylish alternative to trousers this season, faux-leather wide-leg pants are it. They are flattering on every body type and add a bit of edge to any outfit for any occasion.
Pair them with a romantic top and strappy heels if you are heading out to a party or for cocktail hour drinks. Add a statement necklace or accessory to complete the look. Or throw on a tee and slip into some booties or sneakers for a casual day around town in a look that's sophisticated and trendy.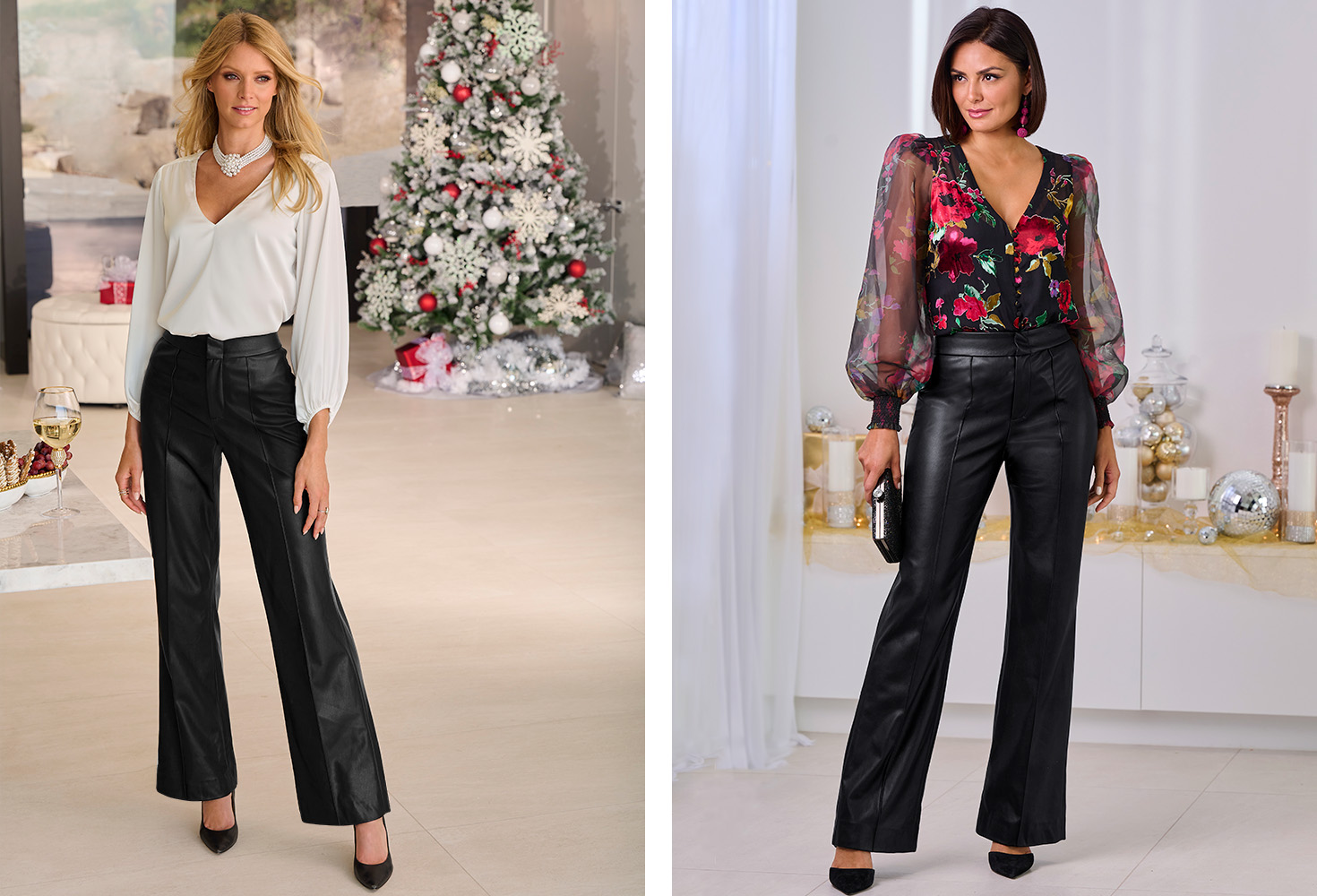 Sequin Wide-Leg Pants
Rev up your holiday outfit and every celebration after that with an easy, wide-leg pull-on sequin pant. Shine from head-to-toe by making it a set when paired with a matching sequin top for a full-glam, festive look.
If you're looking for something that adds flair to a more casual outfit, opt for black sequin palazzo pants with a sweater or cami for contrast and complete the look with an understated shoe.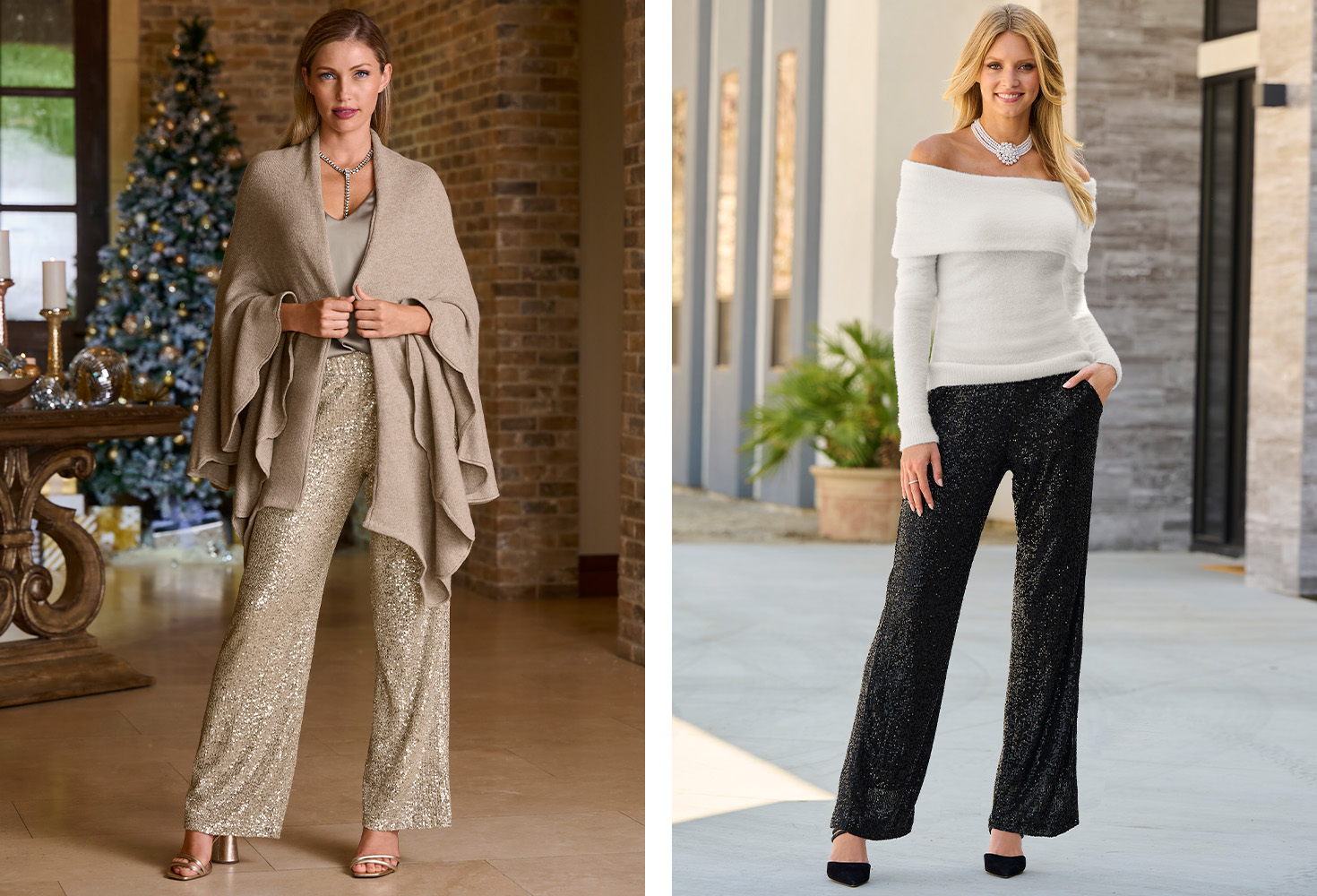 Stretch Wide-Leg Pants
The Modern Stretch Wide-Leg Pant is a sophisticated essential designed in an innovative fabric to elevate every look, making it the most versatile option in your closet this season. From work to weekends, the style pairs to blazers and sweaters as easily as it does to a special occasion blouse.
Likewise, the Beyond Travel™ Wide-Leg Pant uses a center slit leg for additional movement and a little leg reveal. This versatile stretch knit style is perfect year-round and features a flattering high-rise waist and comfy pull-on design. Pair it with tops from the collection for a matched look or opt for a favorite blouse or sweater.