Fashion Tips & How Tos
Style That Works: How To Build Your Perfect Work Wardrobe
September 27, 2023
In This Article
These days work options are wide open. From the way we work to how we dress; our 9-5 day is tailored to personal style now more than ever before. Our latest edit changes up the protocol for work wardrobes and leaves room for versatile, stylish outfits you can also wear for other occasions. Attire is now confident, comfortable, and chic. Bring your personal style into the workday with our latest power pieces.
Versatile Staples
When it comes to building your work wardrobe, versatility is key. Building a workwear capsule with that in mind lets you make the most of your investments. Start with a neutral color palette, classic cuts, and comfortable fabrics. Then add an element of surprise like metallic touches and luxe textures for styling edge.
Featured: Ponte trousers, the must-have double-breasted blazer, and a fresh tweed skirt + essentials.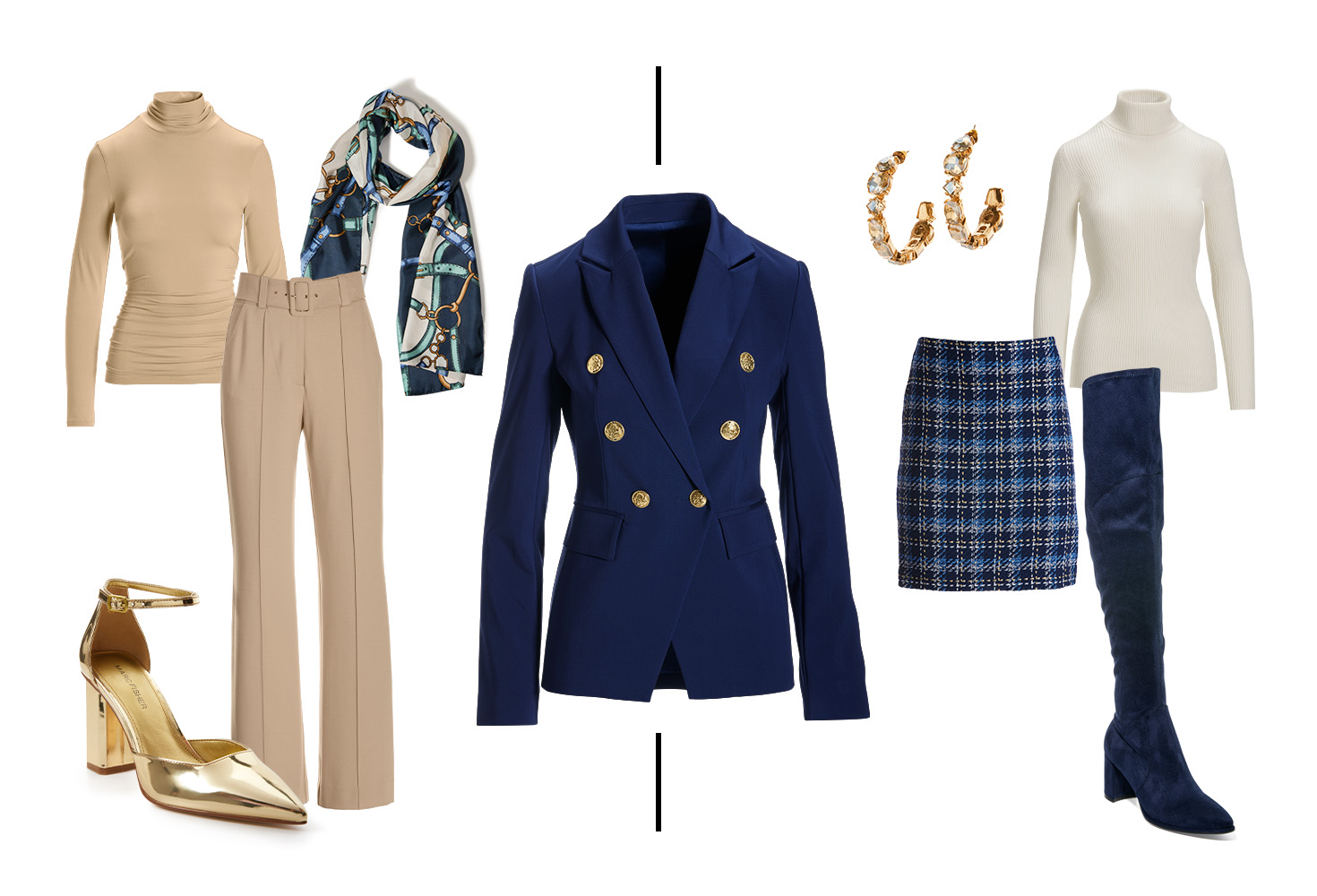 Desk To Dinner
We all relish the opportunity to dress up. Business dinner right after work? Meeting a friend for happy hour? When your work day meets evening plans, opt for a look that works for both AM and PM. Choose a comfy dress that styles up or down or a classic look elevated by a statement fabric. Transitioning is as simple as changing out shoes and accessories on your way out the door.
Featured: A chic and timeless velvet blazer and our soft-spun sweater dress.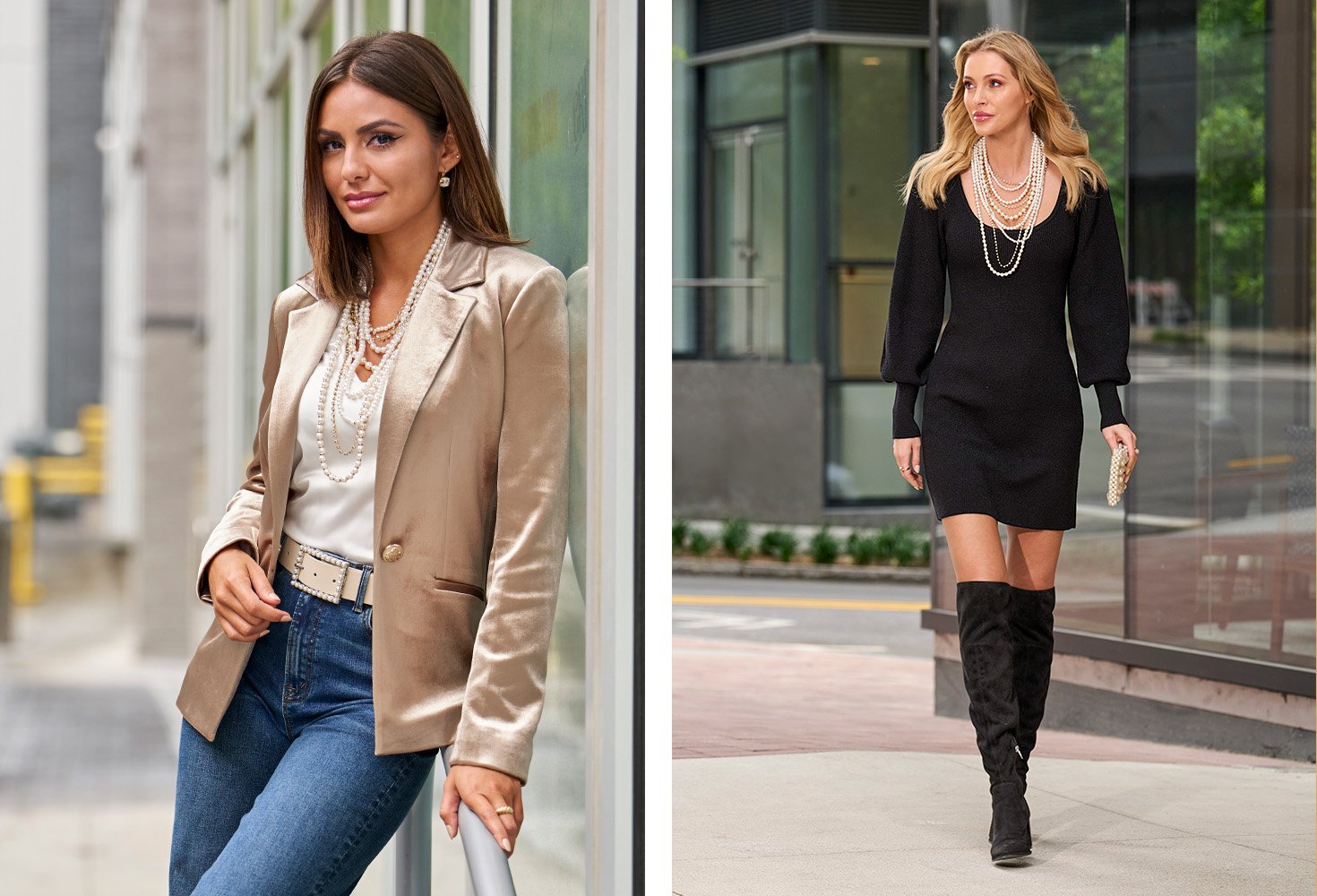 Luxe Layers
Workhorse layers registering professional and stylish set you up for the season. We recommend building your wardrobe with functional, statement-making coats and jackets. You'll need a go-to hip-length jacket to pair with casual looks and then a longer length for dressier outfits. Together these should cover you (literally) for any occasion.
Featured: A genuine leather emerald blazer and winter white overcoat accented with a cascading floral lapel.