Fashion Tips & How Tos
Ciao Bella
Euro-inspired outfits for summer
May 06, 2022
This visionary new collection is a fashionable trip through the beautiful beach vistas and stylish metropolitan centres of Europe, and the looks are utterly beyond. Escape on this sun-drenched and sparkling summer adventure through Capri, Roma, St. Tropez and then onto the Amalfi Coast (we were lured back by lemons! 🍋). Effortless, iconic, Euro-chic outfitting is in your future, and it's such a fresh, glamorous way to style your summer.
With Love From Capri: Gingham Galore
Picture this; it's a beautiful day on the isle of Capri. Feel the warm, salty breeze. The sky is a gorgeous shade of blue and looking fab while lunching at La Fontelina beach club is the only plan for the day—the looks are effortless, impeccable, and head-turning.
EXPECT: Elevated and reimagined gingham checks in ultra-femme new silhouettes.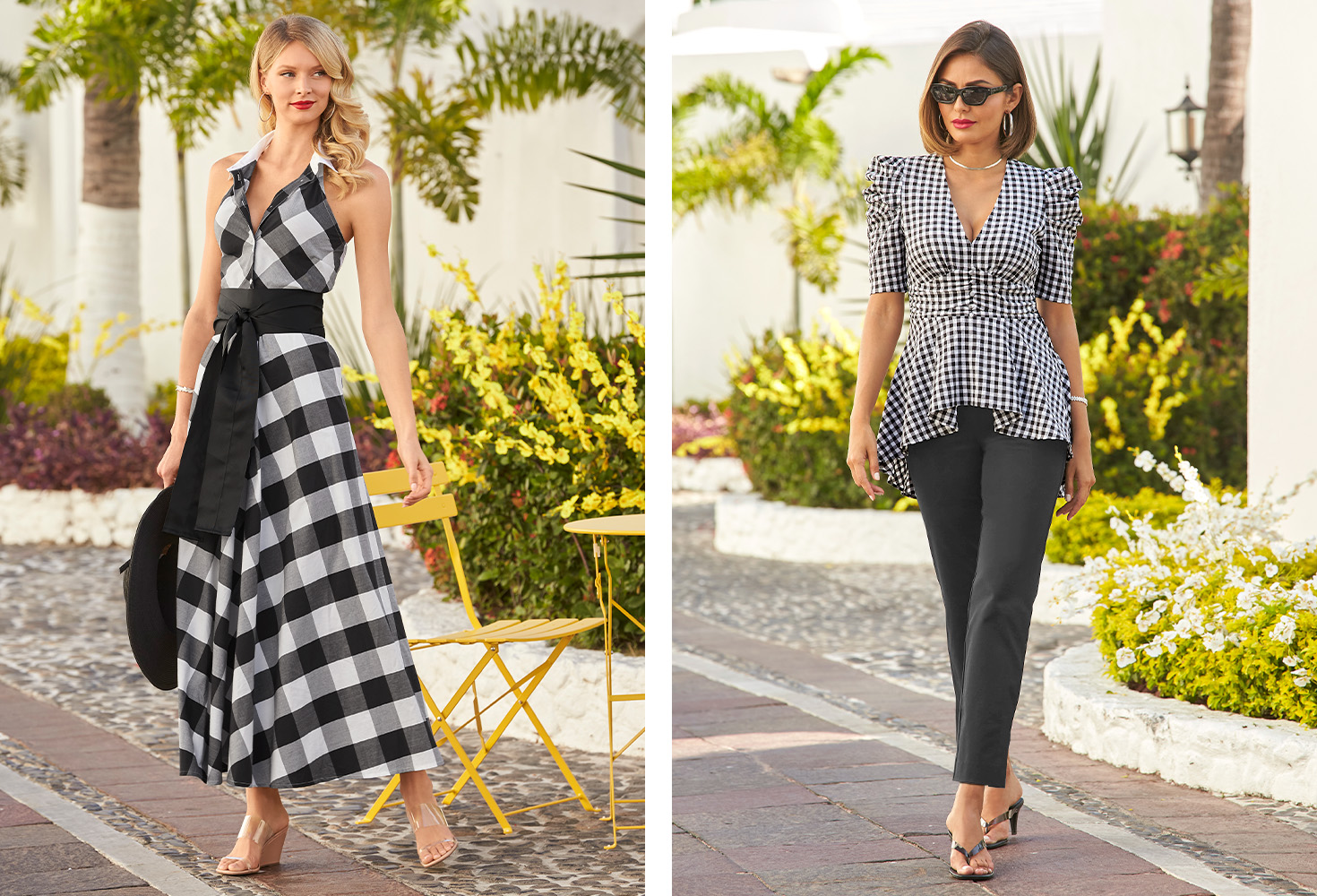 Roman Holiday: Italian Fashion Prints
You know what they say, when in Rome, do what the Romans do and, in this case, that's fashion. Channel Audrey Hepburn in these updated classic prints…so polished, statement-making, and ready for adventure.
EXPECT: Iconic prints, revamped classics, and easy sophistication.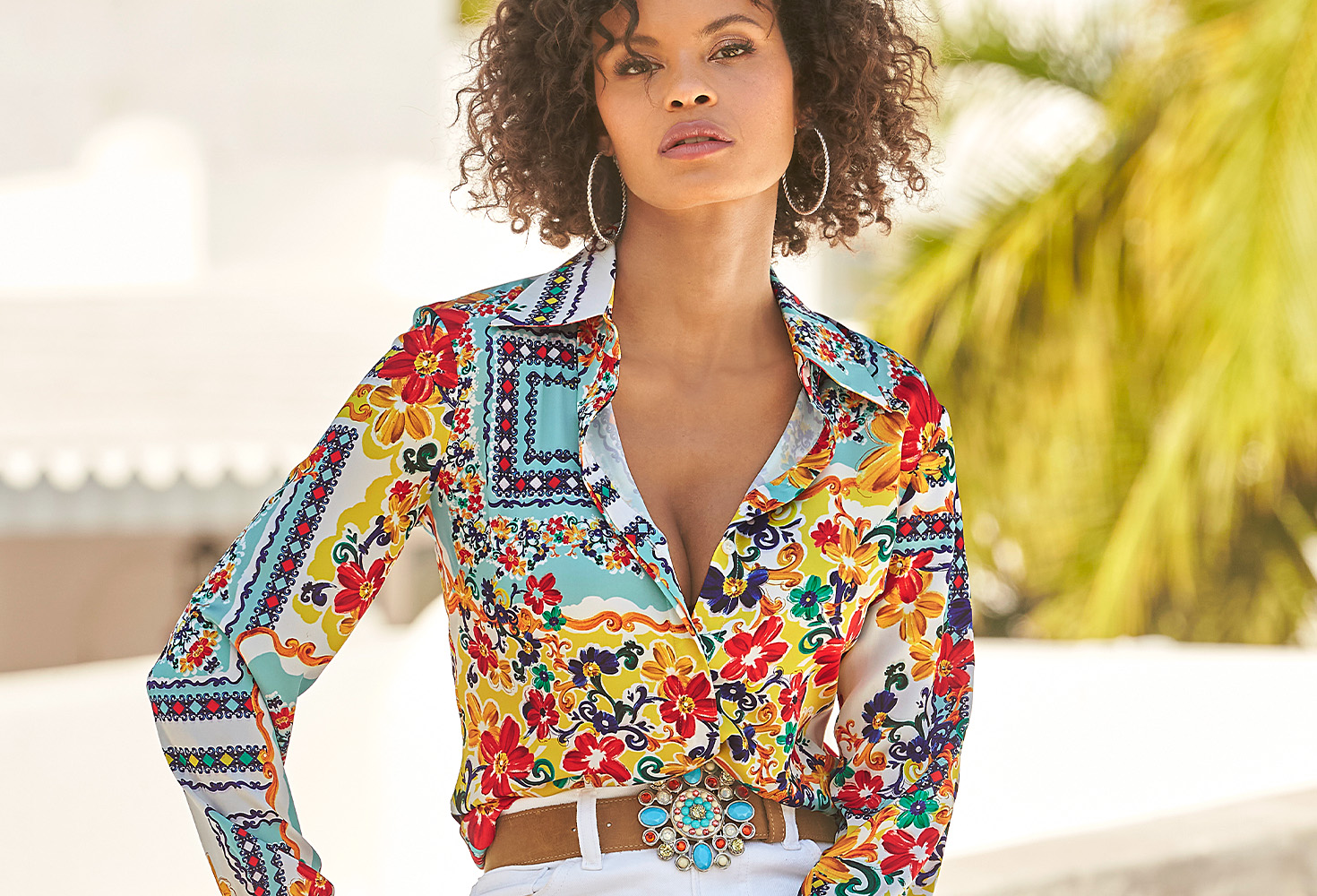 A Summer Day in St. Tropez: The Sea & Be Seen Status Print
Easily the most glamorous resort town of Europe, acting as a summertime extension of the Parisian left bank. St. Tropez exudes boho beach chic with a certain je ne sais quoi we love. Elevated effortlessness has us daydreaming about the glitzy, luxe beauty of the jet setters ascending on the French Riviera.
EXPECT: The new status print, featuring a unique twist—a starfish, pearl, and scallop shell motif.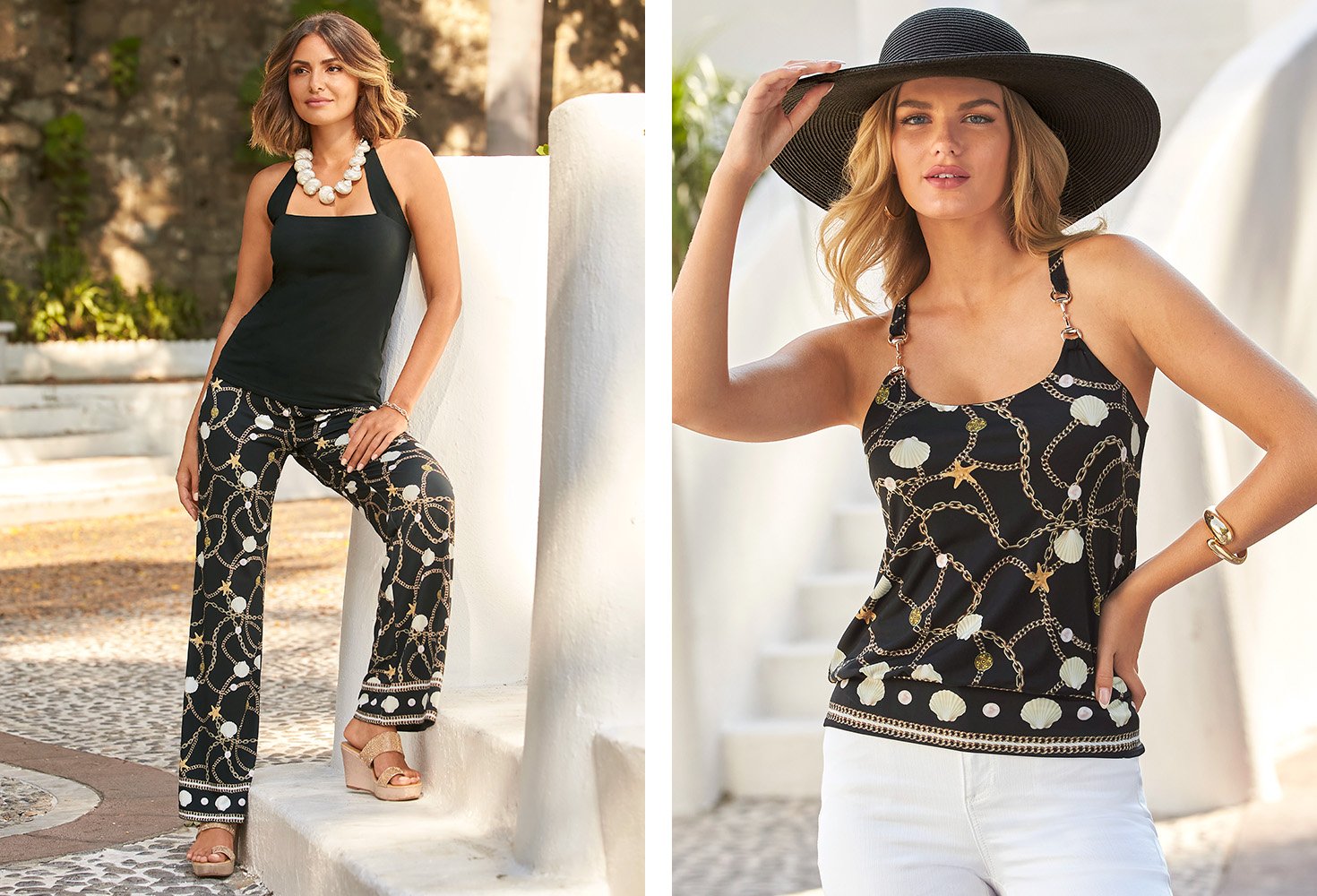 A Fresh Crop from the Amalfi Coast: The Limoncello Life
Beloved to every soul fortunate enough to make its breathtaking acquaintance…this scenic stretch of the Italian coastline is flecked by joyful pops of delicious yellow as the scent of lemons wafts through the air. We fell in love, got so incredibly inspired, then went all in and reinterpreted this joyful vibe into fashion.
EXPECT: The juiciest new citrus print making its debut, against artful blue tilework.