Fashion Tips & How Tos
Happy Holi-Dates
From date nights to day dates, you'll be fabulously festive—here's what to wear.
April 05, 2022
In This Article
It's the most wonderful time of the year to leave lasting impressions via style. So we set out to style an inspired look for every festive affair on your calendar, from that hot date to girl's night. Staying in or going out, it's date night. Dress up!
DINNER OUT WITH YOUR LOVE
We've styled a few daringly sexy and head-turning looks that will remind them exactly why they're out with you and you alone. Wherever the season takes you two, you'll be the center of attention.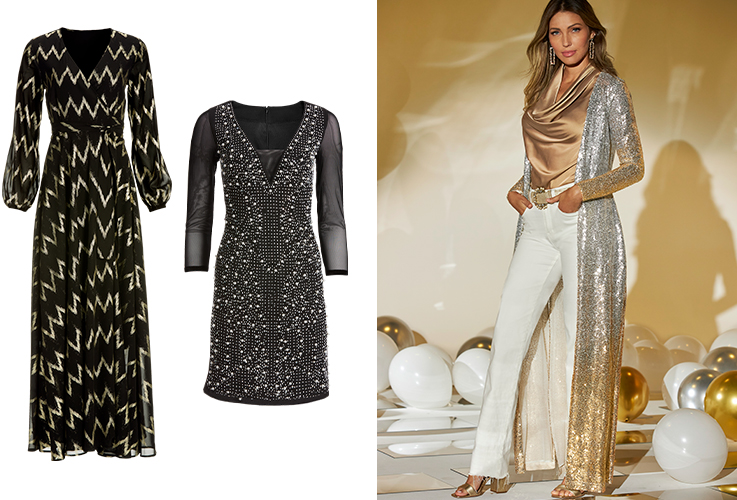 HOLIDAY HIGH TEA
Sophisticated and comfortably polished is our modus operandi for the perfect daytime date. Think petit fours and status prints. Earl grey and elegant ruffles...spiced chai and sequin shimmer, you get our drift. It will be a royally good time and your style will be on point.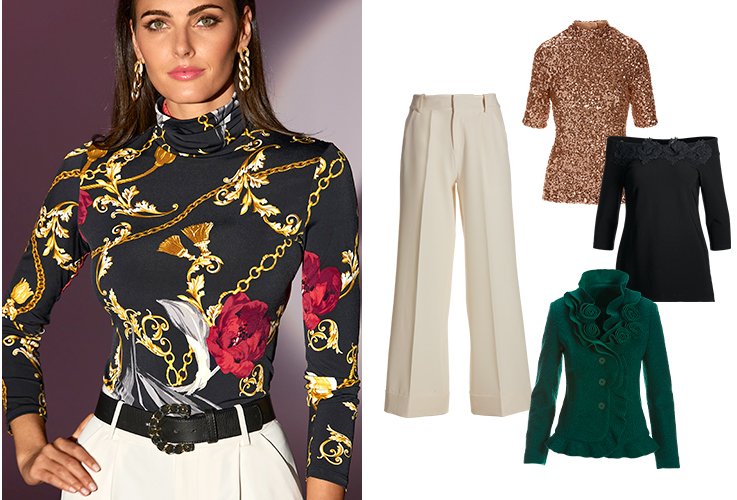 DATE NIGHT IN
You've planned an intimate night in, cozying up by the fire with your favorite bottle of wine or snuggling on the couch indulging in the latest ROM-COM together. See yourself in something sensuous and soft to the touch.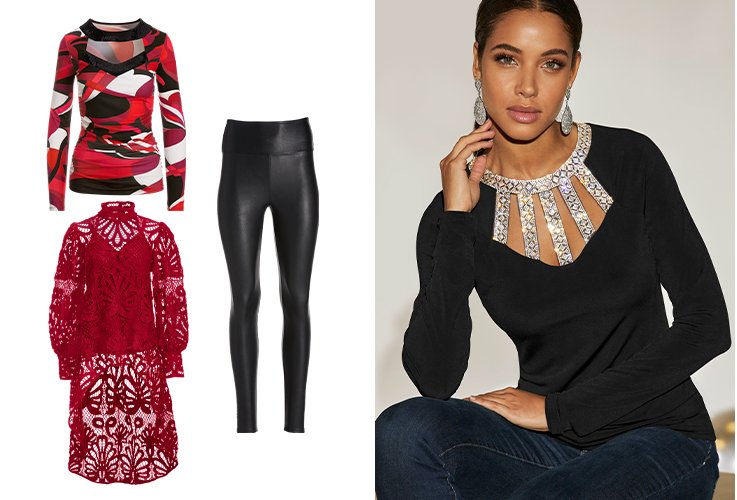 GIRLS NIGHT OUT
Oh, what fun it is getting decked out for a festive evening with the girls. You will definitely keep your 'best-dressed bestie' title in these sexy styles.