Fall 2023 Fashion Trends: The Top 3 Trends To Try
August 23, 2023
When choosing new trends, consider the latest novelty details to update your wardrobe in easy-to-wear styles that integrate effortlessly into the fall season. We have edited a few key pieces from our newest collection that glam up your look with sophistication while keeping you on-trend. The following decorative features feel brand new yet will have staying power in your closet to stand the test of time. If you focus on only three Fall 2023 fashion trends, these are the "must-haves" to invest in.
Crystals
Who doesn't love a little glittery glam? Crystals elevate in lavish trims and accessories this season for everyday style with sparkle, making whatever they adorn a statement piece.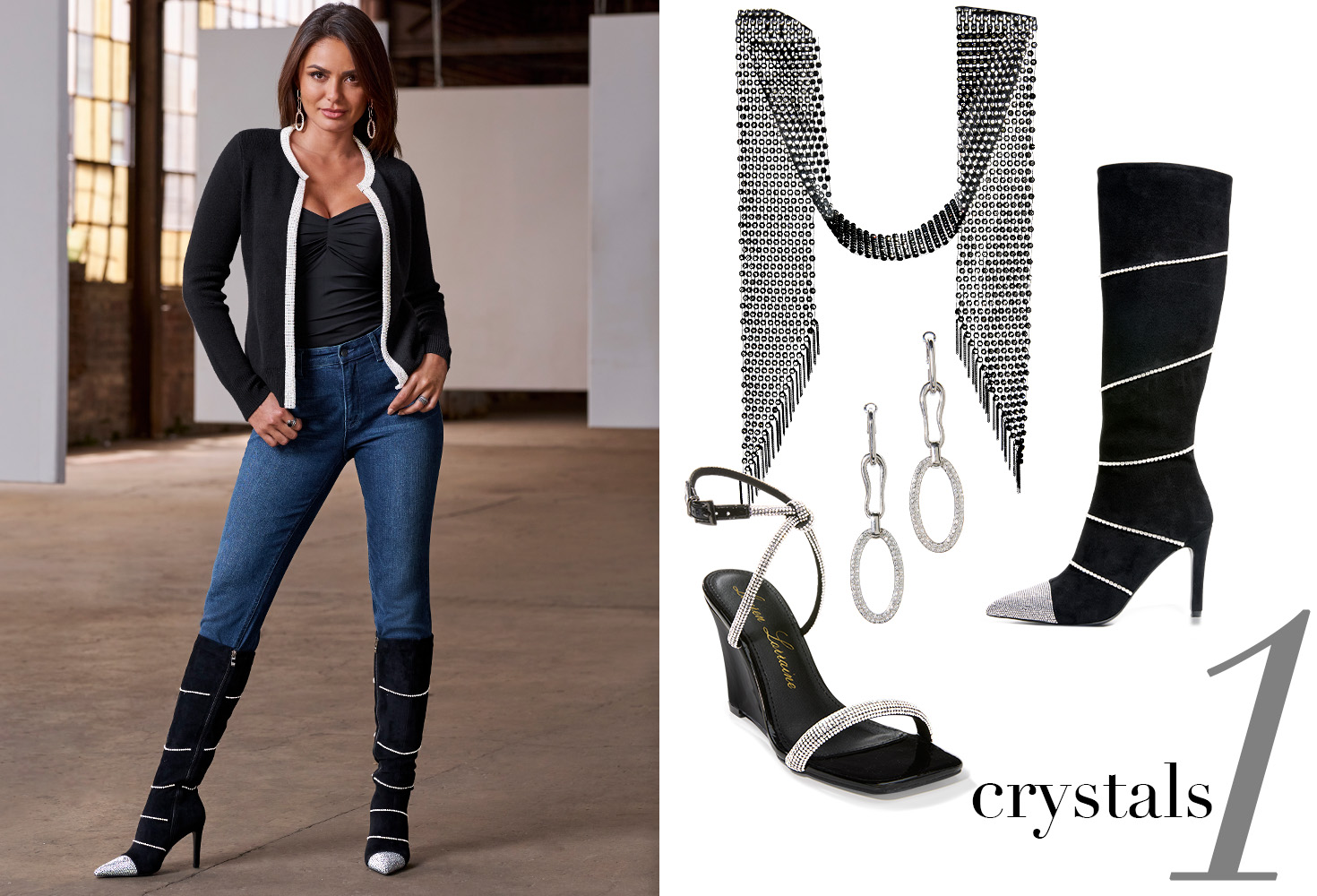 Studs
Metal hardware has long been a staple in some edgier fashion genres, but new renditions are absolutely refined in a modern, wearable way. The latest metallic embellishment adds interest to some of fall's freshest styles.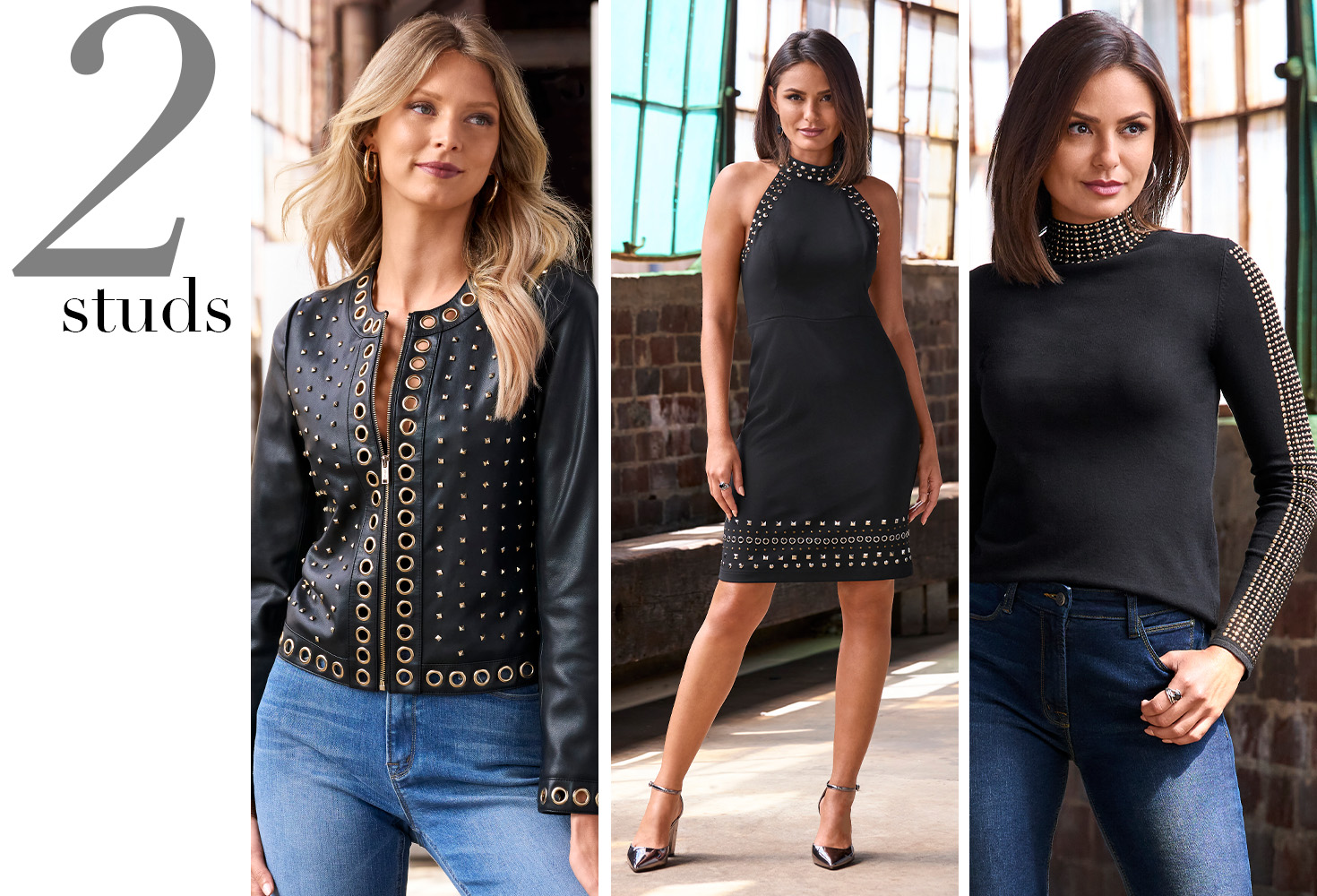 Shine
Mixed-media shine is in, and it's everywhere. Chrome, shimmer, and pewter metallics usher visual splendor, plus you'll be pleasantly surprised by the versatility these silvery tones offer when grounded by core pieces and against darker hues.