5 Tops You Need This Fall
How to wear the season's top-notch styles
We all want them. We all need them. They're what we reach for over and over when we want a stylish look that's comfortable as well; whether it's an outfit for work, the weekend or a night out. They're the most versatile knit tops of the season and here's how to wear them.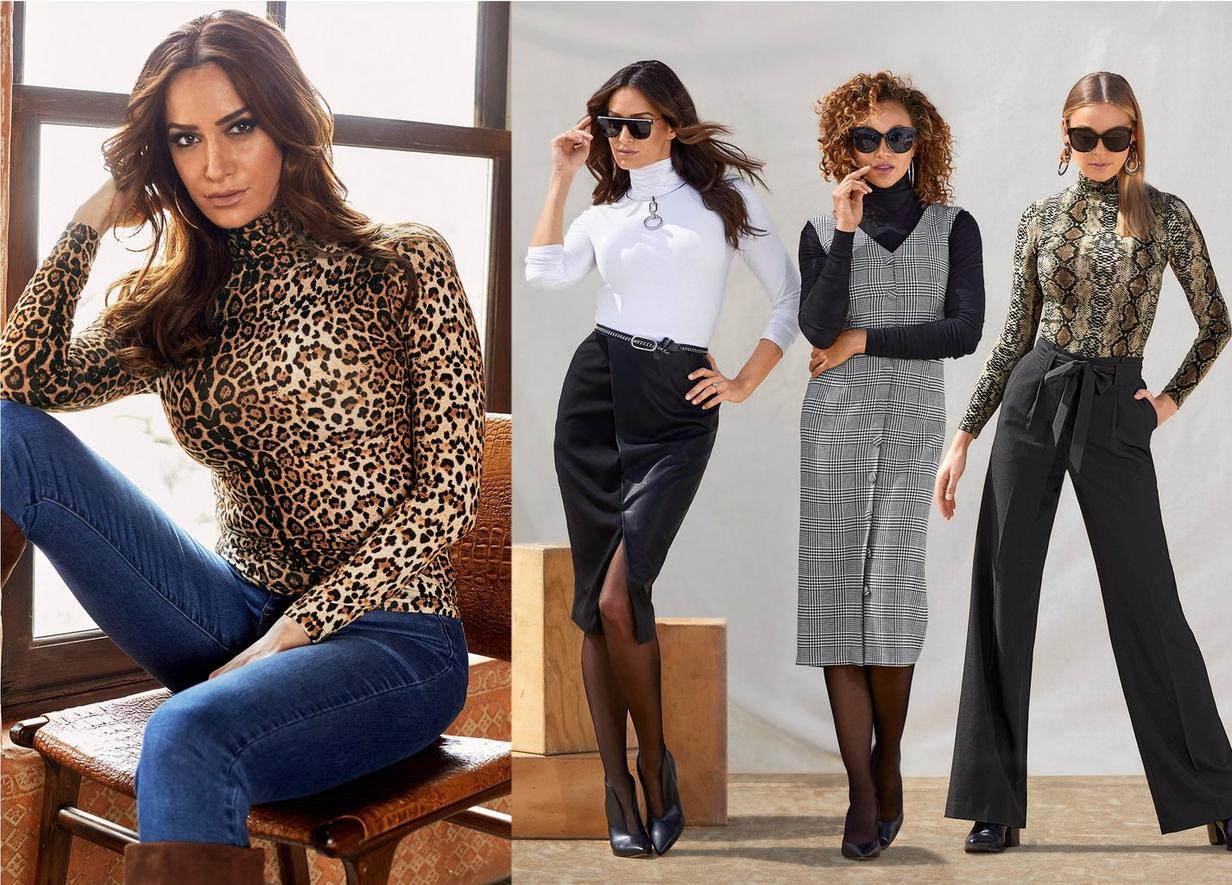 Click image to get the look
fitted and fabulous

THE DARING TURTLENECK

It's a classic look with endless possibilities. The turtleneck is chic and sophisticated under a blazer or layered with a dress for a smart business look. Yet with a fashionable accessory or two, it can be styled to look sleek and sexy as well, especially in an eye-catching animal print. Turtlenecks are a staple for cooler weather, and a wise woman will stock up on this style in every color and print available.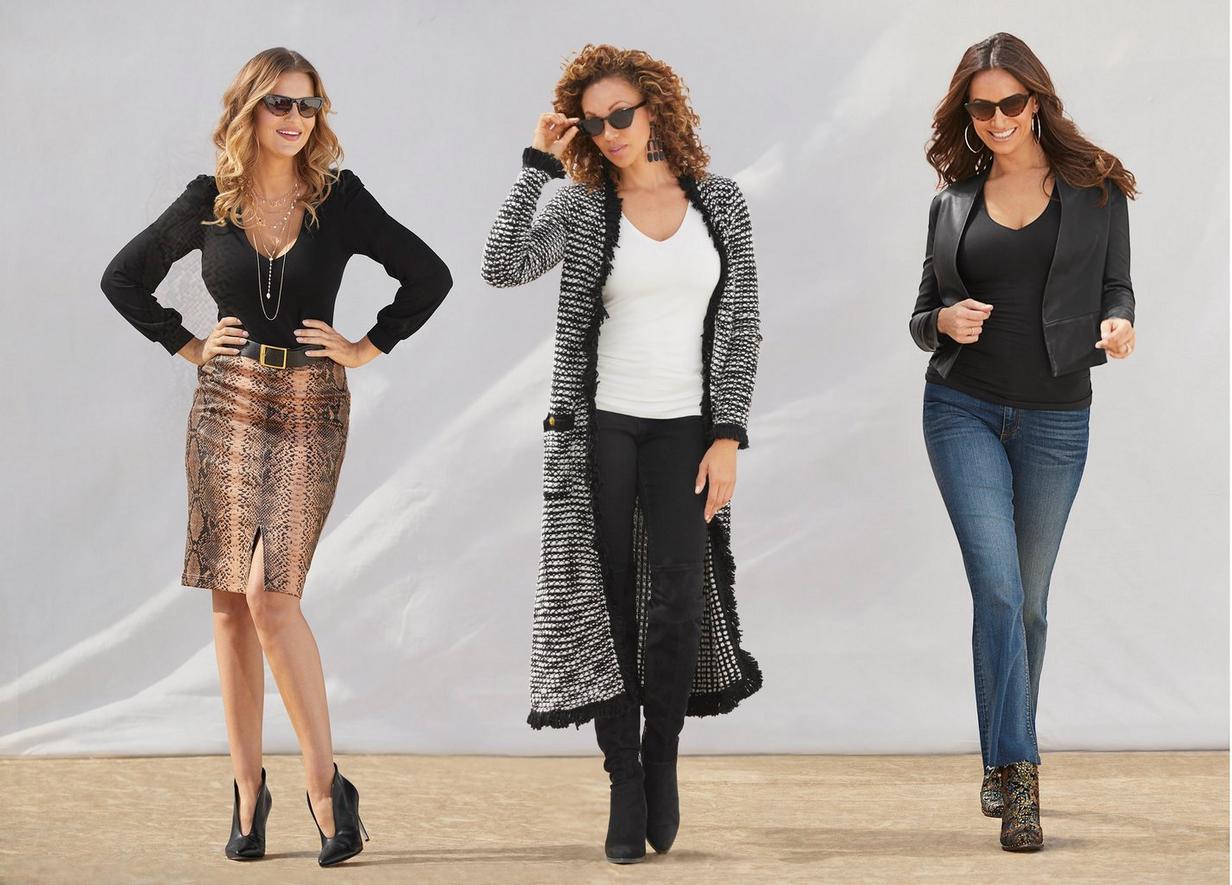 Click image to get the look
complements curves

RUCHED V-NECK

Ruching is quite flattering on any figure and the style can be worn tucked or untucked, dressed up or down and layered under a jacket or cardigan. Additional details, like a feminine blouson sleeve, elevates the look even more. This V-neck has universal appeal for any body type and any occasion.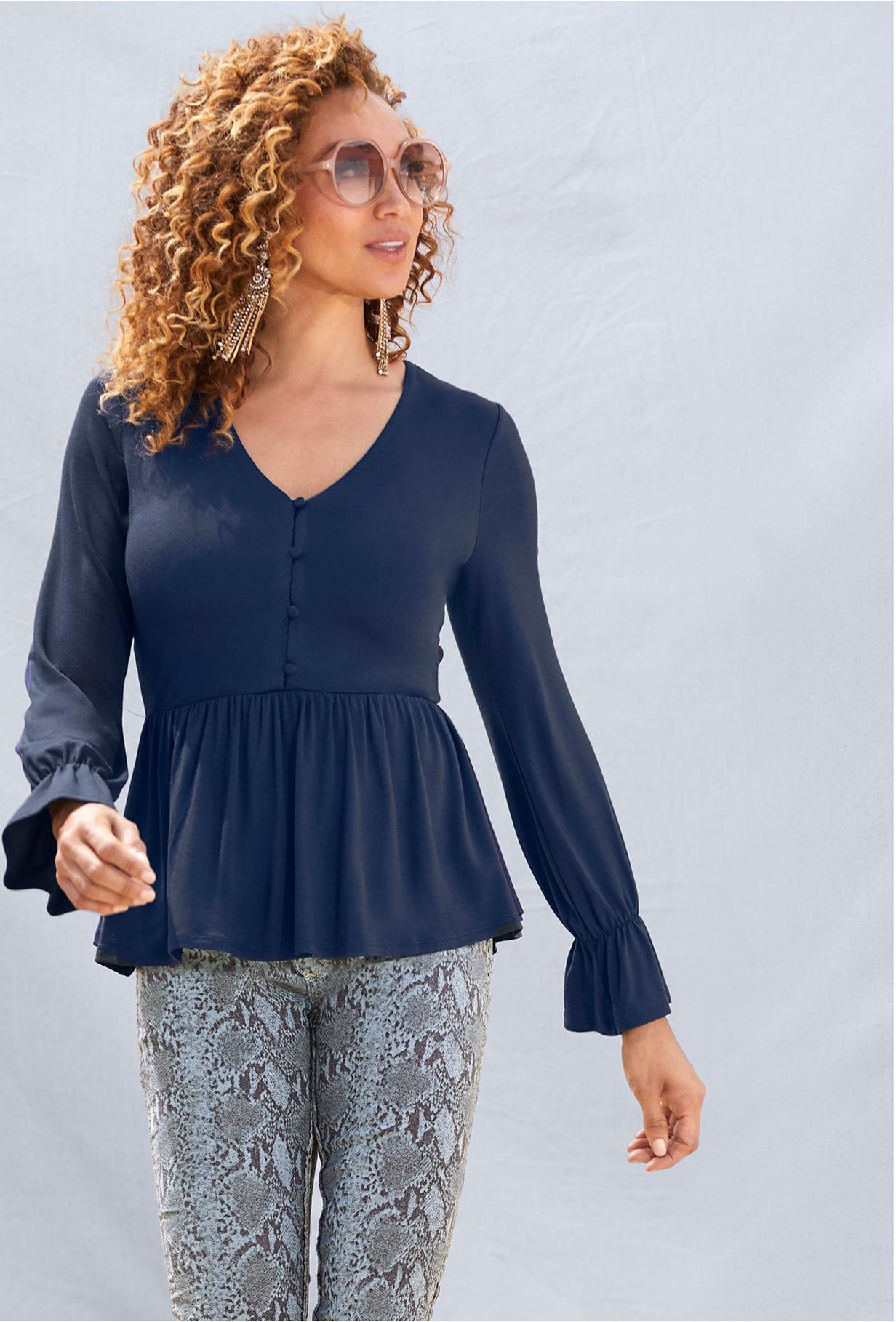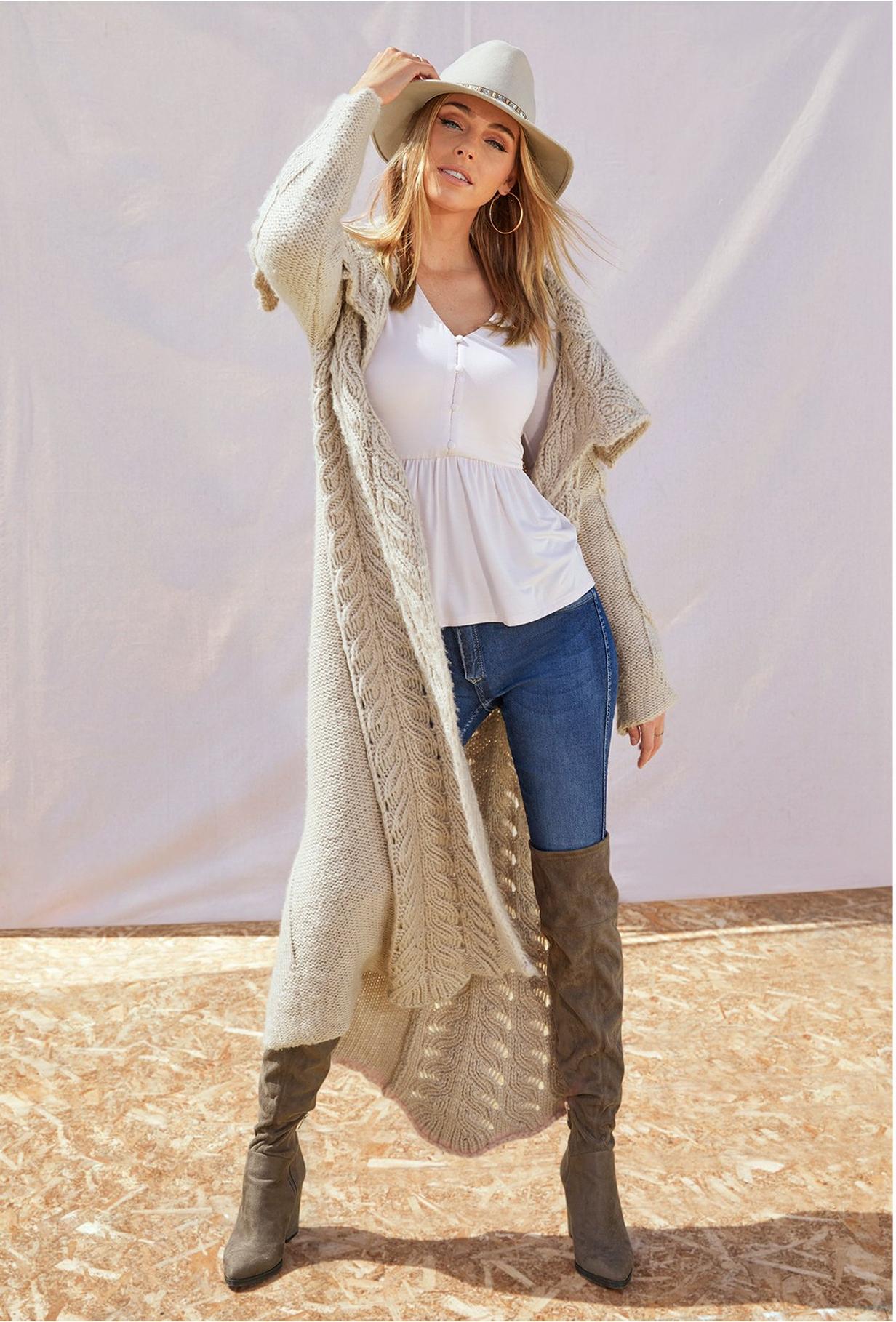 Click image to get the look
soft and flirty

BUTTON BABYDOLL

For casual style, the babydoll look feels free and easy. Its effortless fit at the waist is not only comfortable but flattering as well. It's ideal for diminishing the midriff area and adds curviness to the straight body type. Because of its swingy design, layer with a long duster or jacket to continue the ease and flow.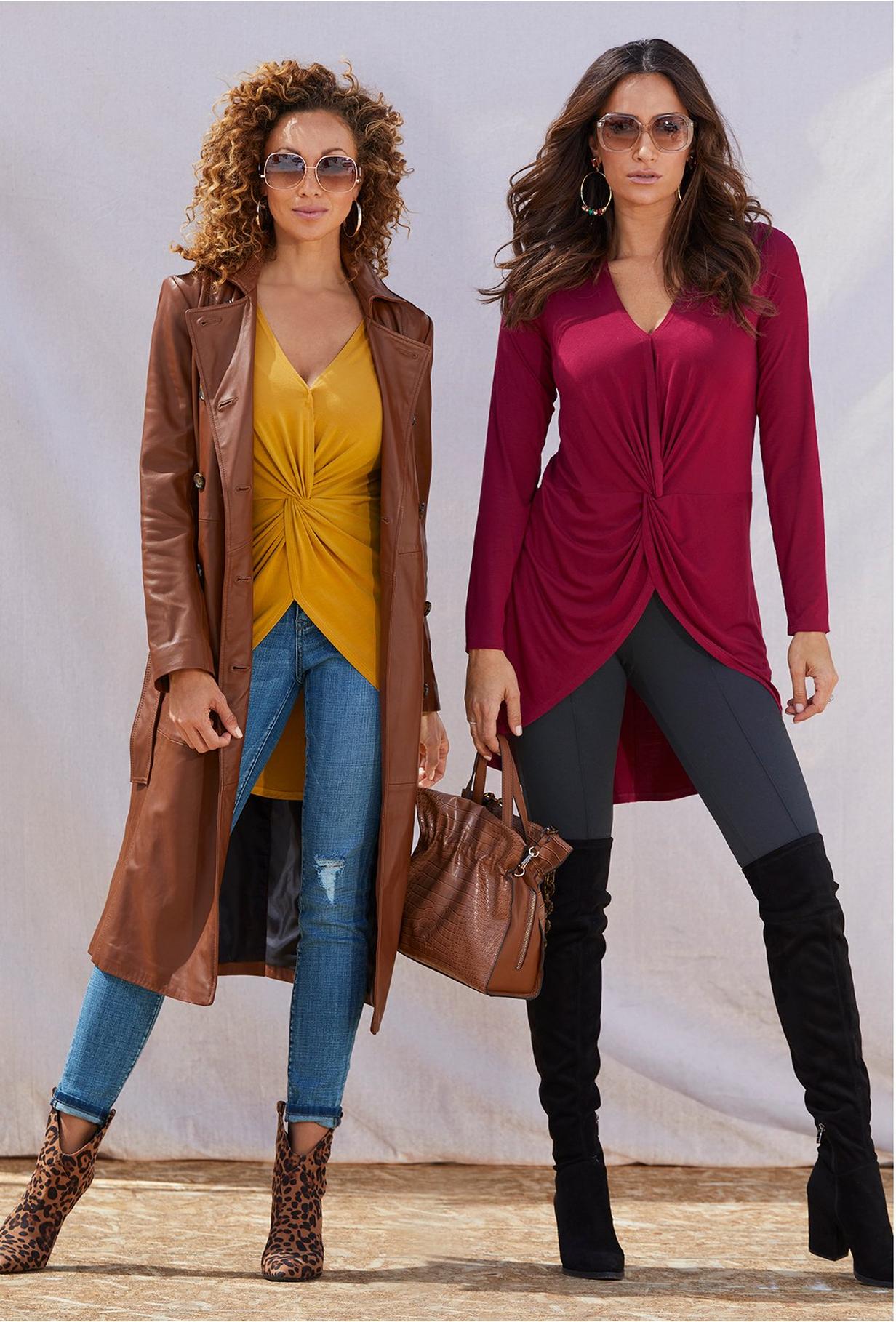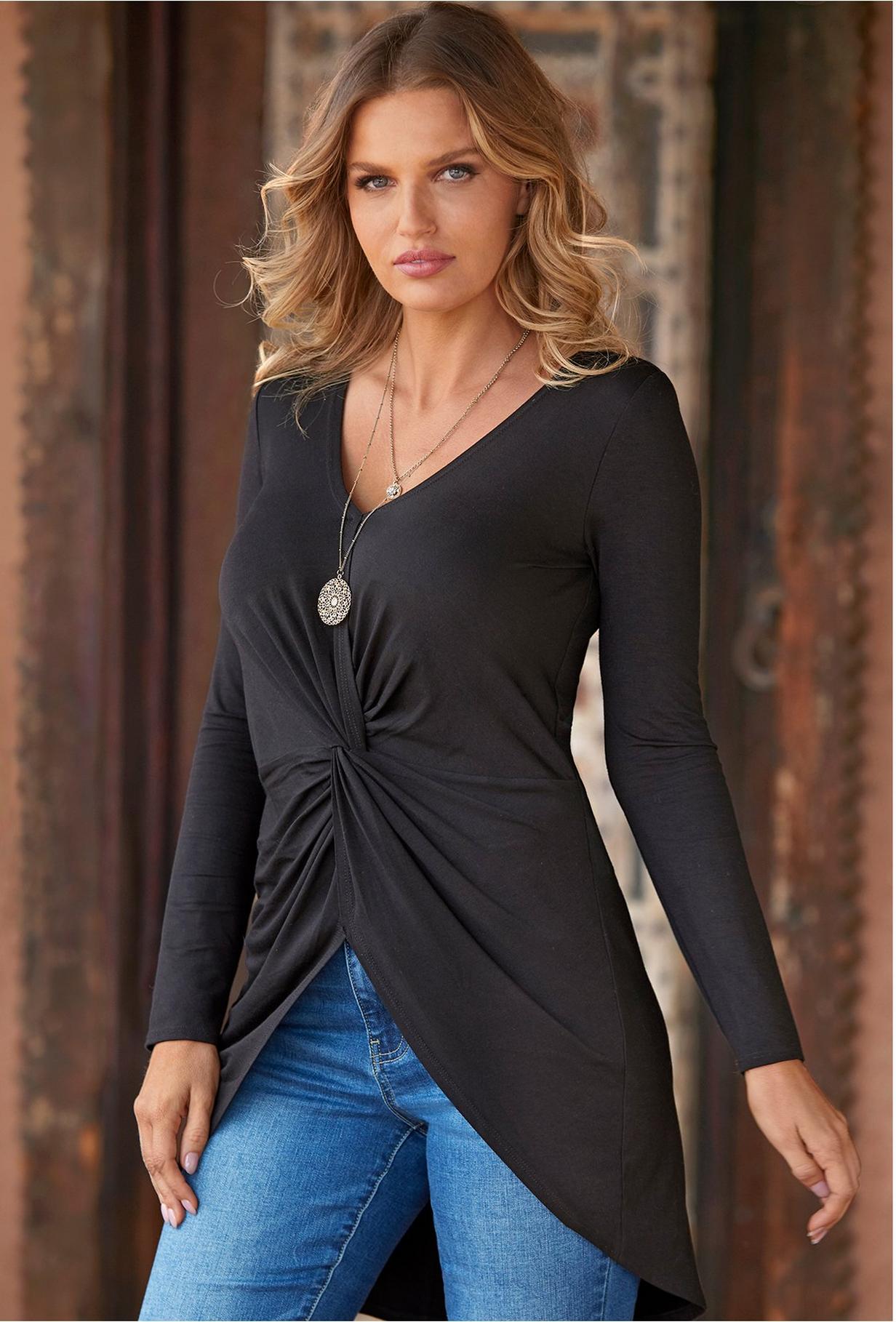 Click image to get the look
alluring silhouette

HIGH-LOW TUNIC

The high-low design is a perfect match for jeans and leggings to create an elegant silhouette that's alluring, and also provides modest coverage to the hip and bottom. The drape knot detail also flatters the waist area by helping to cover unslightly bumps and bulges. Every woman can feel confident and look stylish in this fall look.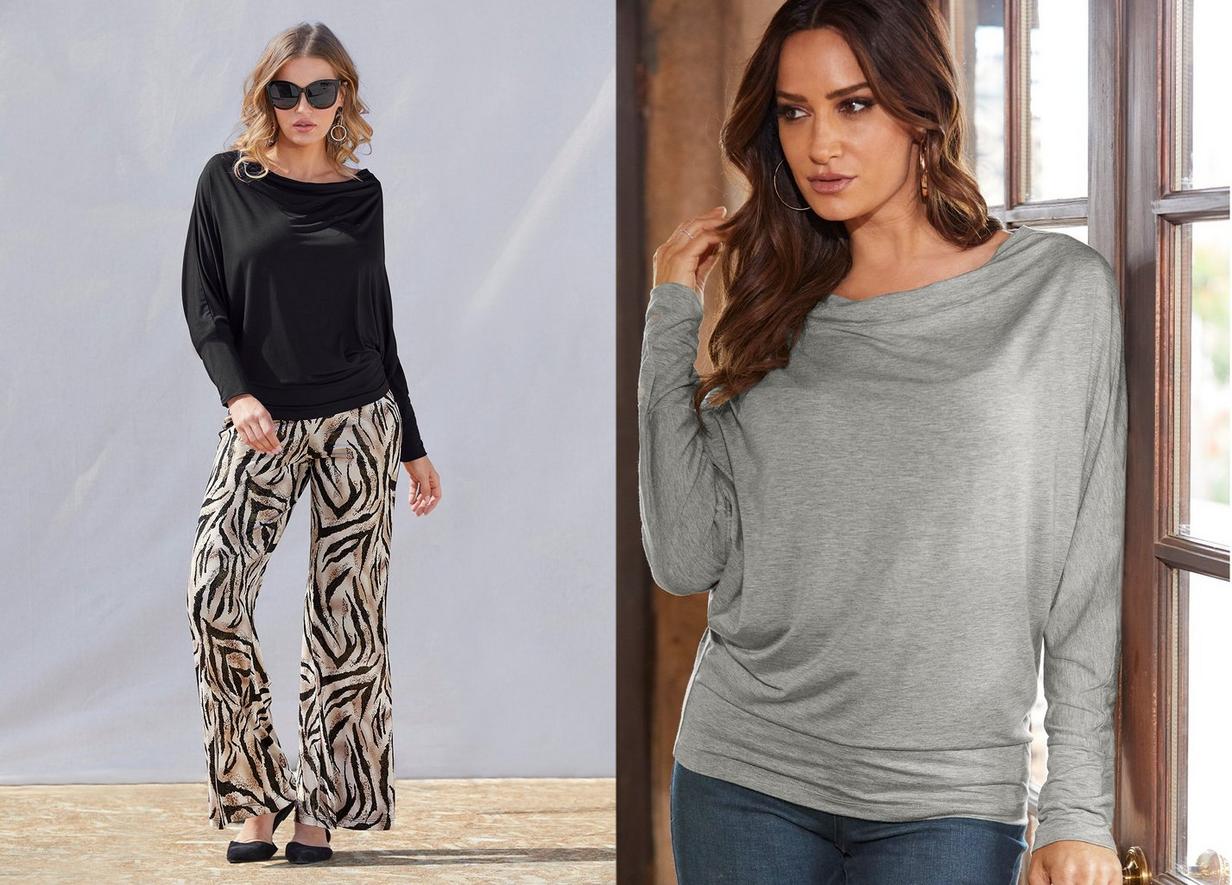 Click image to get the look
relaxed and easy

BLOUSON

Effortlessly chic, a blouson top billows with style and comfort. Loose around the waist, it helps hide flaws without sacrificing fashion sense. This style can be paired with any type of bottom for all occasions, from casual jeans for weekend to printed palazzos for a night-out look and with work trousers and skirts for the office.