Style Tips
Sunshine State of Mind
Must-have vacation outfits that get you there.
March 10, 2022
We're venturing off on a sunny south Florida escape via style, and we're taking you with us; the mood-lifting warmth is contagious in this land of the endless summer. From sunrise to sunset, we soak up the vibrance of the subtropics and the free-as-can-be vibes of cerulean seaside days in Islamorada to the ultra-chic and polished poshness of the glamorous island town of Palm Beach. Then we dance to the sultry beat that only the glitz and glow of Miami can evoke…a place where the beach doubles as a fashion runway. Let yourself get lost in the casual luxe of it all; the sunshine state is beckoning…
PALM BEACH POSH
The looks are effortlessly elevated, beach club chic, and Worth Avenue-worthy as we channel the luxurious island town of Palm Beach. Find yourself in pretty pastels, gorgeous detailing, and glitzy embellishments in the land where yachts, fine arts and resort life abound...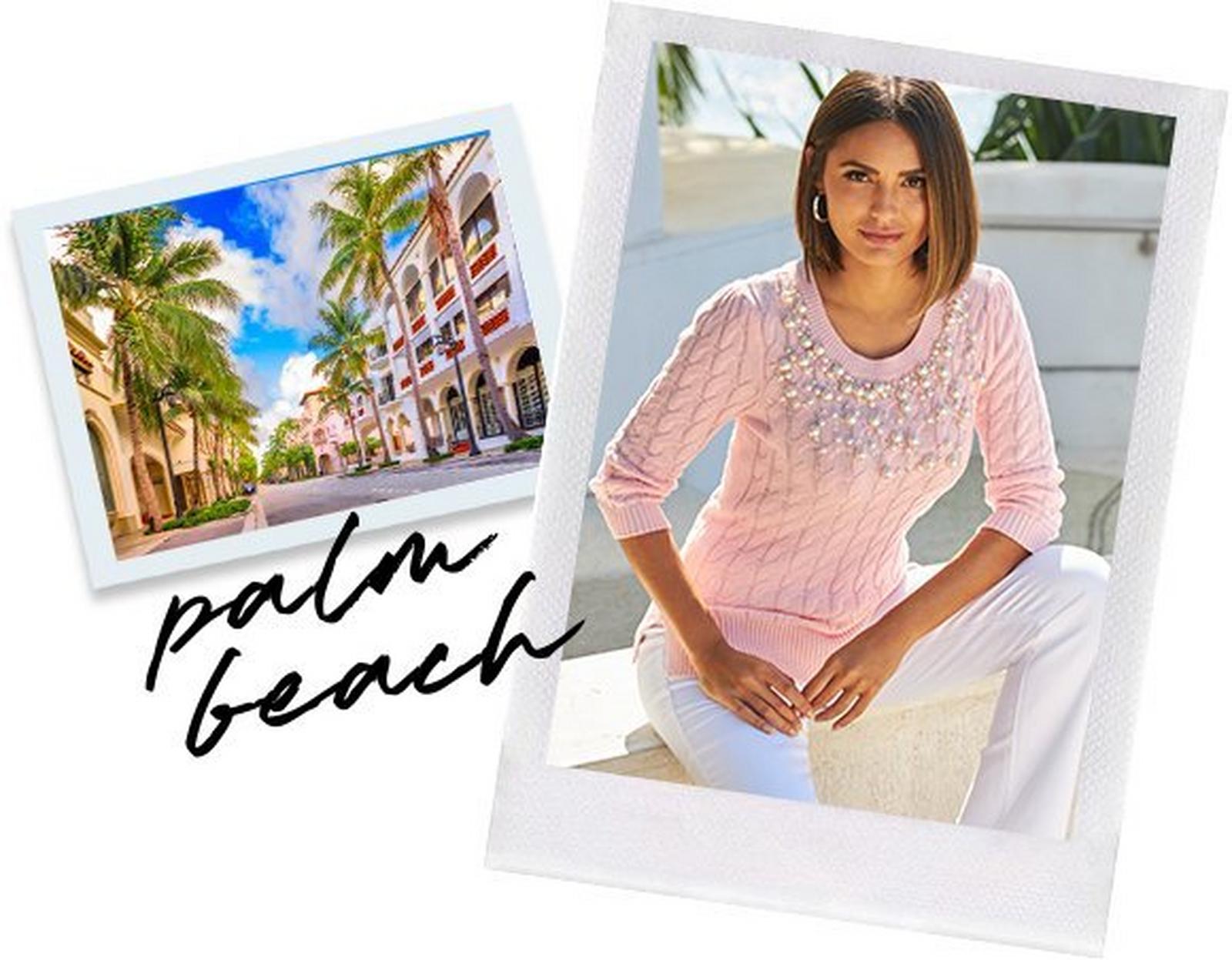 Click the "+" to get the look
MIAMI GLOW
Beachy glam and Ocean Drive inspire the vibrant colors and sexy silhouettes you'd spot on the ultra-chic tourists and gorgeous models strolling South Beach streets, swanky clubs and trendy poolside bars…Then there's the swimwear… beach days in Miami are major, so your suit should be too!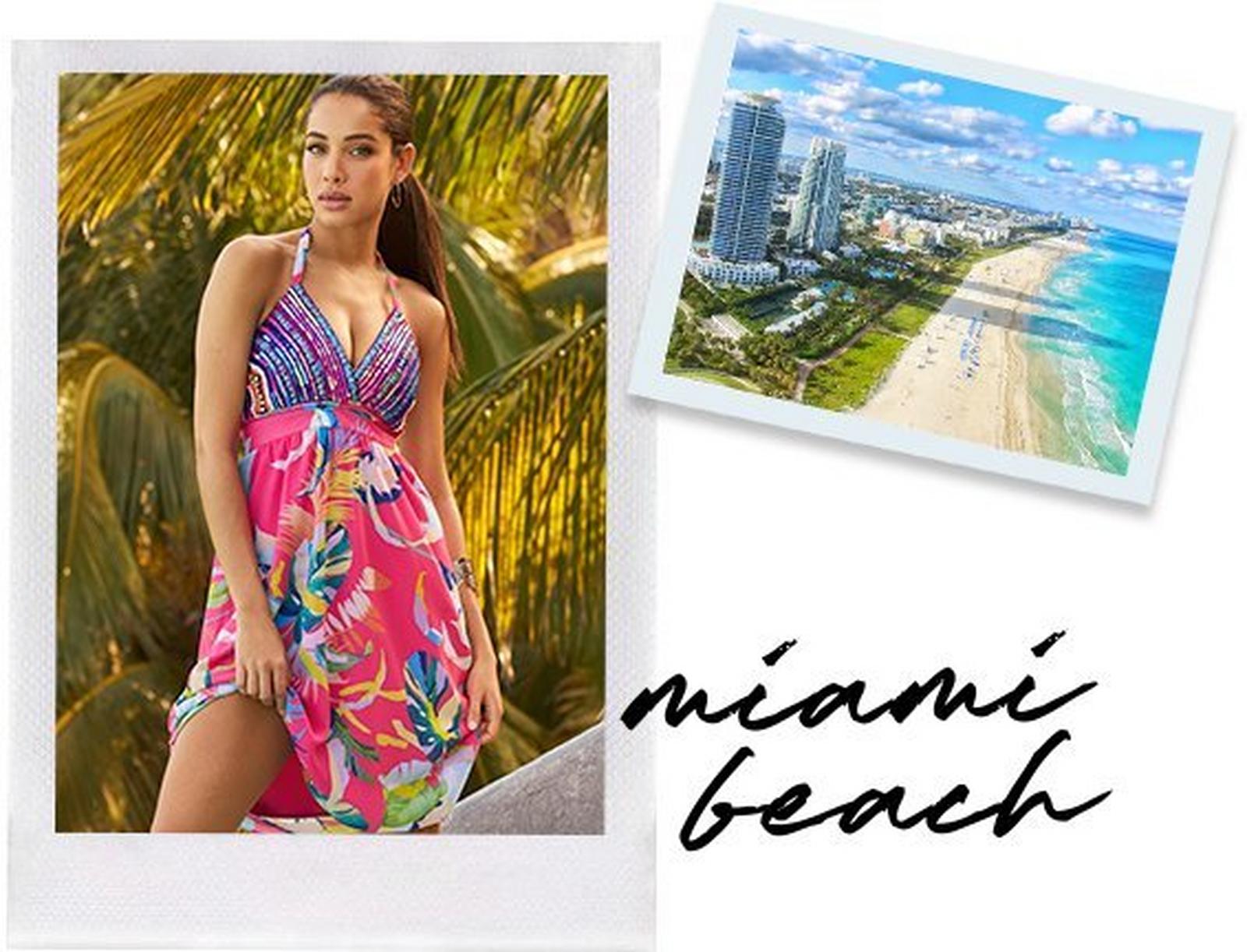 Click the "+" to get the look
ISLAMORADA TIME
Boho-chic and relaxed—channeling the village of Islands and its free-spirited style vibes…you're on island time! Expect some of the most beautiful sunsets you've ever seen while dining al fresco and sipping delicious frozen drinks while sunning poolside at your resort. You're on island time, and your style should follow suit.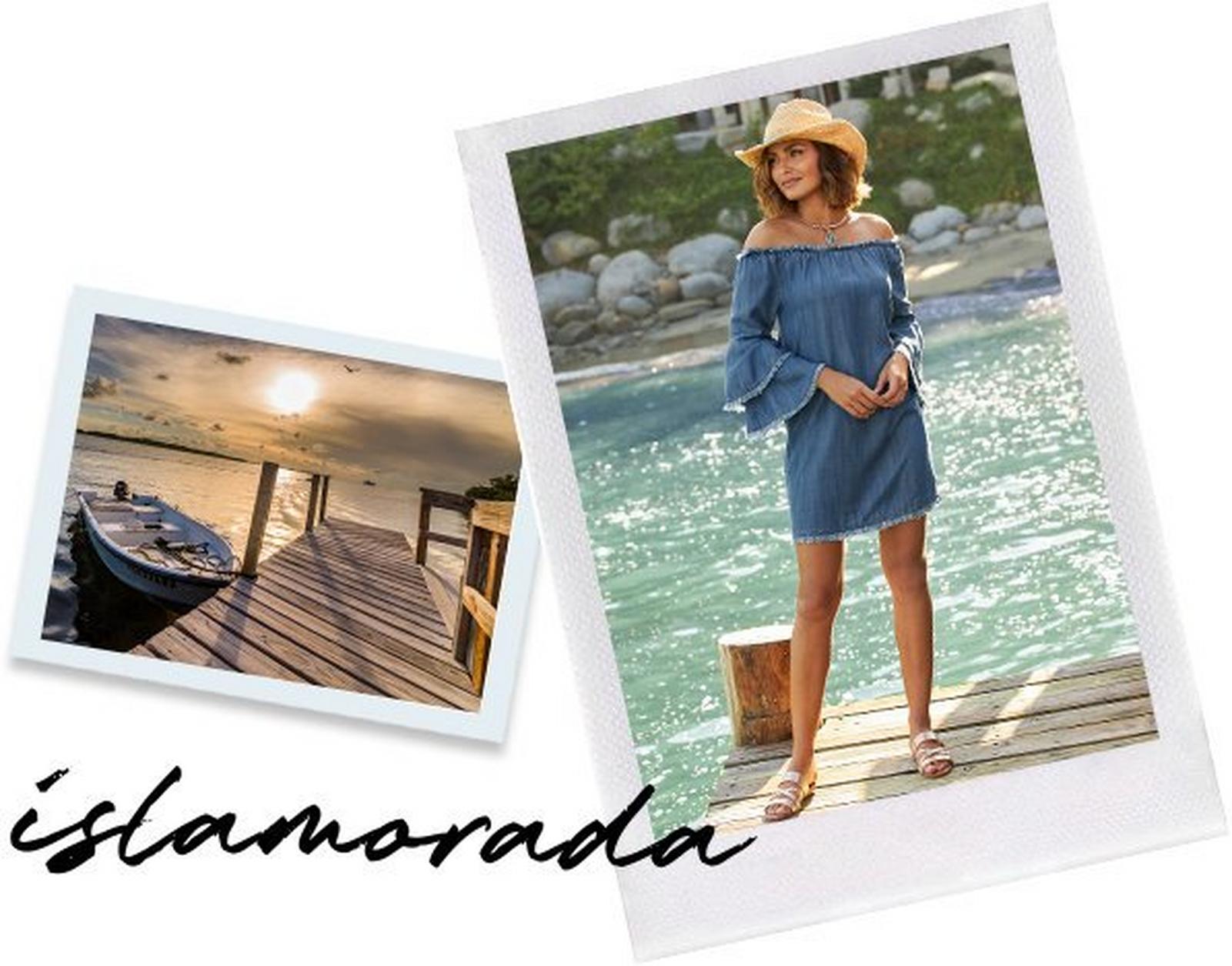 Click the "+" to get the look