The Bright Side

Bold colors are always right for summer fun. Bright, cheery hues go perfectly with sunny days and warm nights. The trick to stepping out in something bold is to balance it with neutrals and accessories that complement, not compete. Follow the bold trend all summer long. Here's how...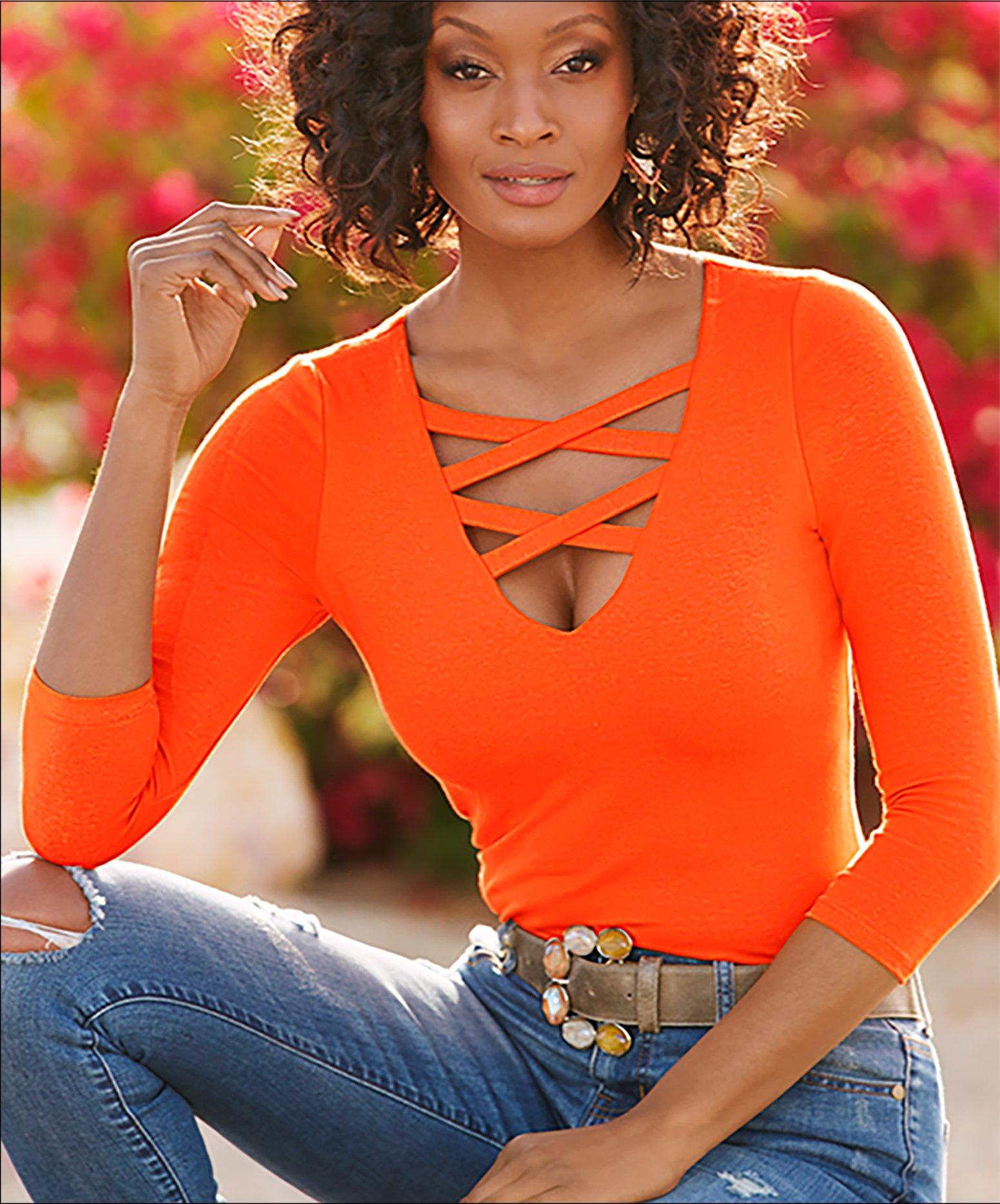 Bright Knit Tops
The latest collection of bold, bright, flattering knit tops are an ultimate match with jeans or shorts. Tucked and belted or worn out, keep the bottoms light, faded or white.
Golden Glow Maxi Dress
Stunning from the high neck cut to maxi length, this Beyond Travel™ dress is wearable for all body types and looks like summer perfection with a multi-jeweled, embellished sandal.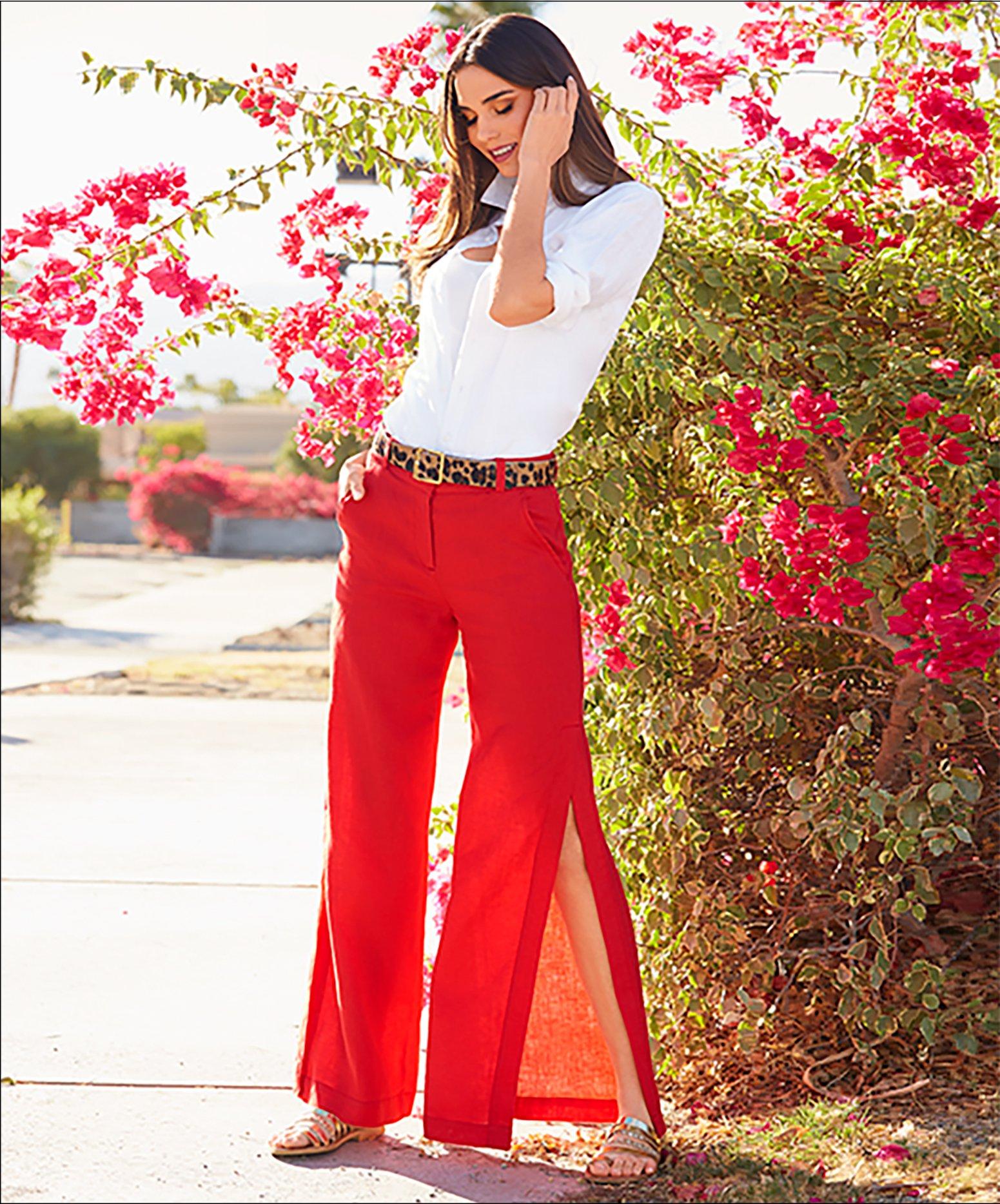 Side Slit Linen Pant
Linen is so easy and effortless for chic summer style. When the color is strikingly red, we would recommend crisp white and a discreet but distinctive accessory to bring the look together.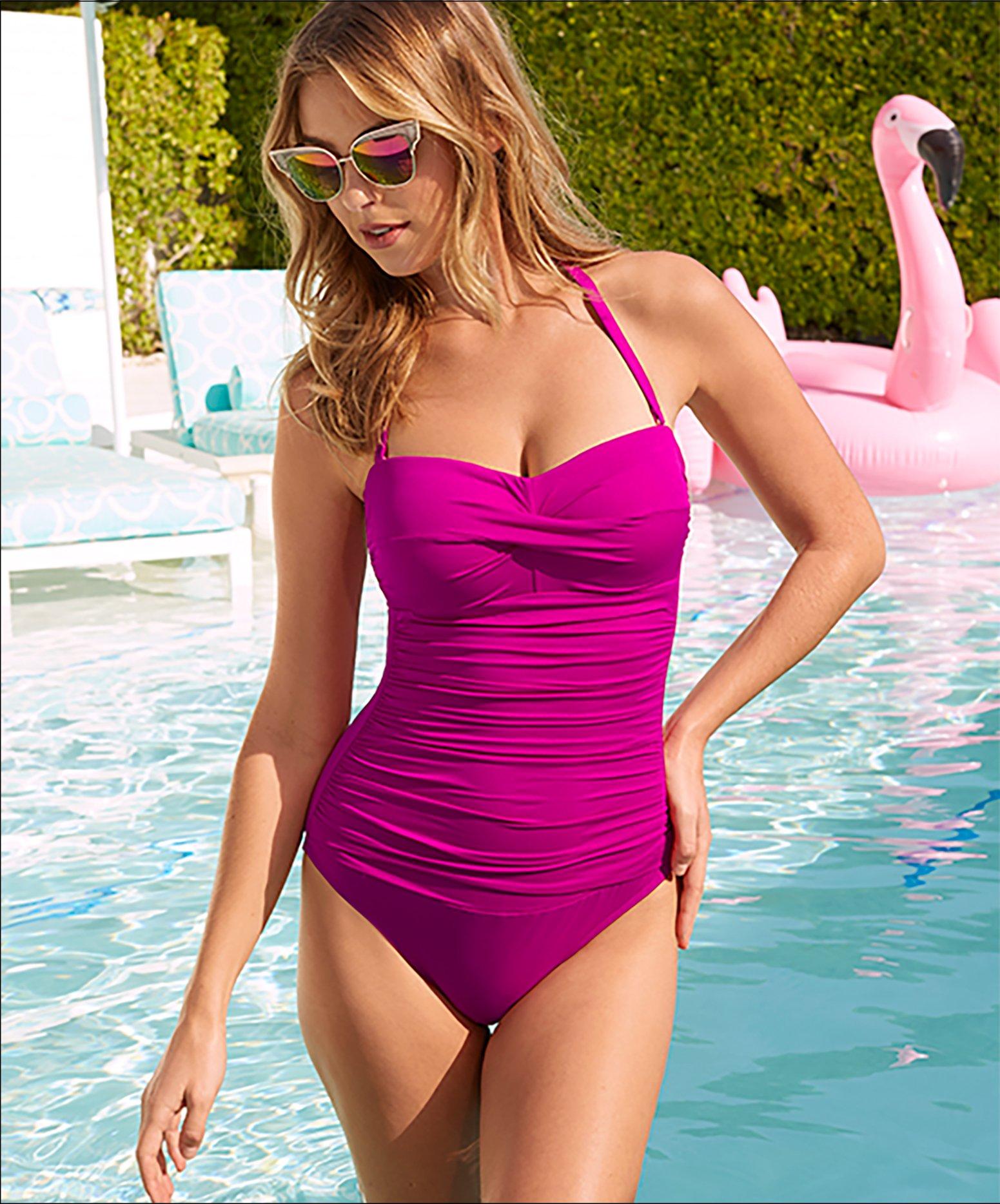 One-Piece Halter Swimsuit
A pop of purple on the beach or at the pool doesn't need much more styling, as the bold color itself shows off your fun, splashy side. Bonus feature: This suit is designed with a removable halter strap so you can tan without lines.