Desk to Dinner Tips
What to wear, what to have on hand, and what to throw in your tote before you leave the house.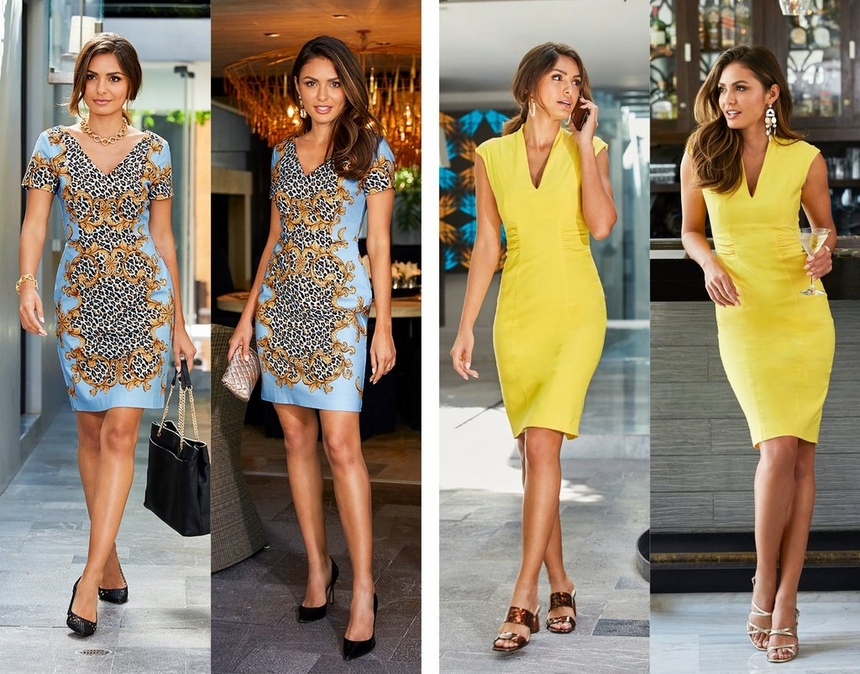 Click "+" to get the look
We all have those occasions when day flows into night, with a schedule so full that we're literally going from the desk dinner. Rather than skip out on a fun time after work, simply plan a bit ahead with the right dress and a "happy hour" tote ready and waiting when sipping and socializing is the next thing to tackle on your to do list.
A Versatile Dress & The Right Accessories
There are many dress styles that are work-appropriate when styled with a more conservative shoe and polished accessories. With hair pulled back and a business tote, you've got proper office attire down pat. With that same dress, simply change out your shoe to a strappy sandal or edgy mule and you're on your way to a night out. Even if you're simply adding some flair to freshen up or elevate your look, key accessories are always the way to go. Unfasten your ponytail, switch to a clutch bag and add a dangling earring…now you're there!
A Well-Stocked Tote Bag
Keep travel-size toiletries and cosmetics, roll-on fragrance and touch up hair products in a tote to freshen up after work. Things like deodorant wipes, mini toothbrushes, breath mints, hair serum and hand cream really do the trick for feeling refreshed. Having these key items handy give you a polished, confident look and feel to carry you through the evening.
Now that you are fully prepared for any after work occasion, you'll be able to do it all and look stylish doing it!