A Closer Look at The Exclusives
Boston Proper® Collections
The exclusive collections from Boston Proper® are designed by women, for women, and offer chic style for all occasions.
Urban Utility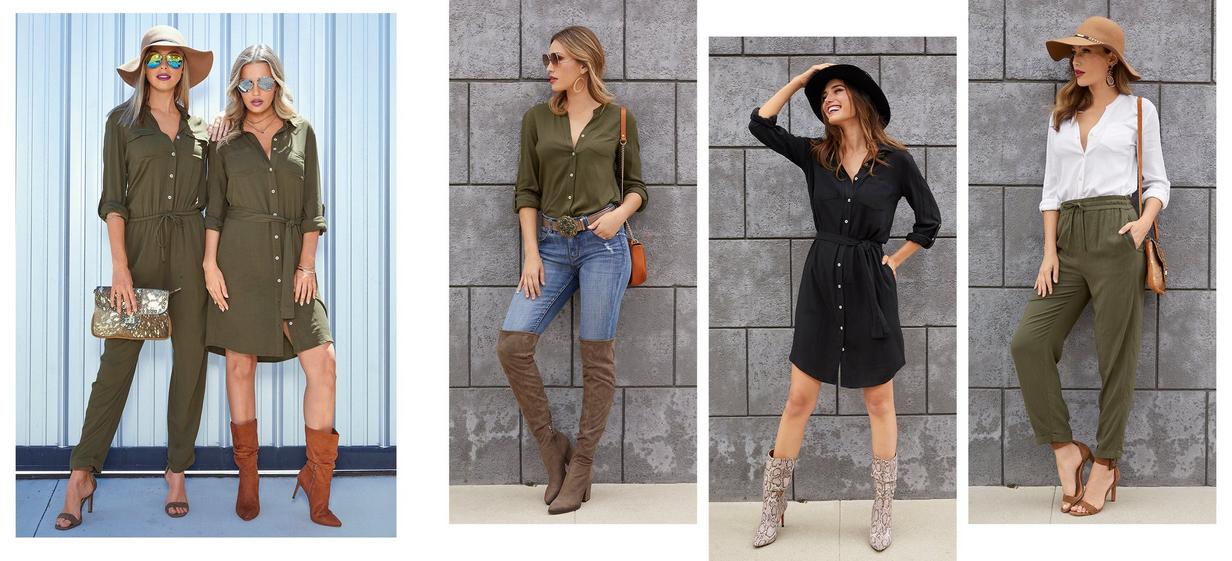 The utility look is all over these days and Boston Proper has put a fashionable spin on the style in their very latest Urban Utility Collection. The beauty of the collection starts with the soft, lightweight fabric. It gives a modern feel to utility for effortless movement — rather than structured and rigid, which is the case with other styles out there. Comfort is another consideration. Because the looks are designed for relaxed, everyday style, it's imperative they afford comfortable wear. Details such as a drawstring or tie waist allow adjustments to desired comfort level. The Urban Utility Tunic Shirt provides versatile styling options with cuffs that can be buttoned at the wrist or rolled up and secured with tabs; and the tunic length can be tucked, belted or worn out.
Beyond Travel™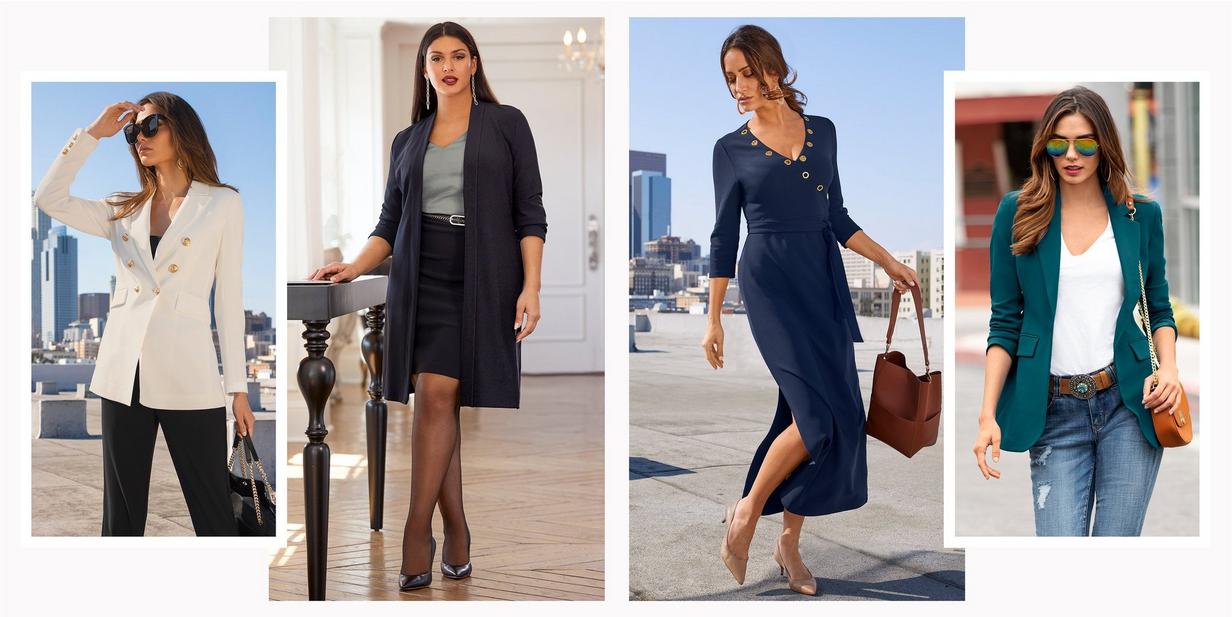 The hectic pace of life today requires flexibility and versatility when it comes to a woman's wardrobe. The Beyond Travel Collection is designed to address this with its exclusive wrinkle-resistant knit fabric and selection of styles. The pieces are must-haves for unmatched style and ultimate confidence. For instance, there are workdays that run into nighttime engagements or tight scheduling that has us running from the airport to meeting clients without any time to freshen up. On top of that, the collection is touted for ultimate comfort, easy wear and a figure-flattering effect that creates a flawless silhouette. While ideal for long travel days in planes, trains and automobiles, women wear the looks every day for every occasion.
So Sexy™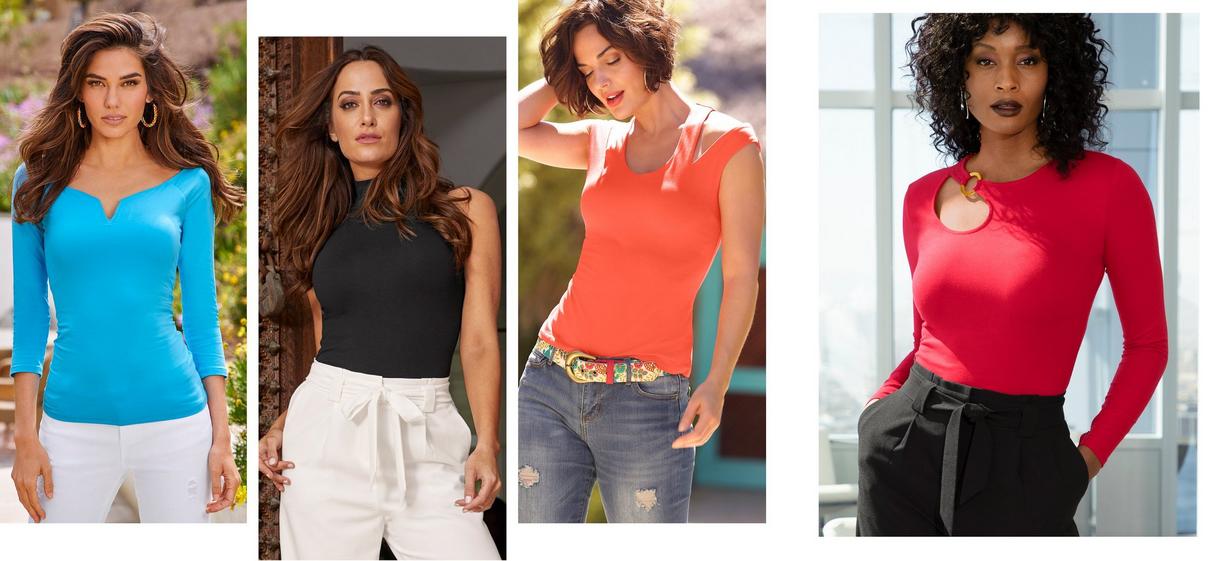 Tops that make a statement. That's the So Sexy Collection. In a variety of styles to wear casually and dressed up, be it with jeans and boots or a sleek pencil skirt and pumps, the arresting designs are certain to make an impression. With distinctive necklines, cutouts and sleeve details, these tops are designed to enhance the feminine shape with extraordinary, signature style.
Beyond Basics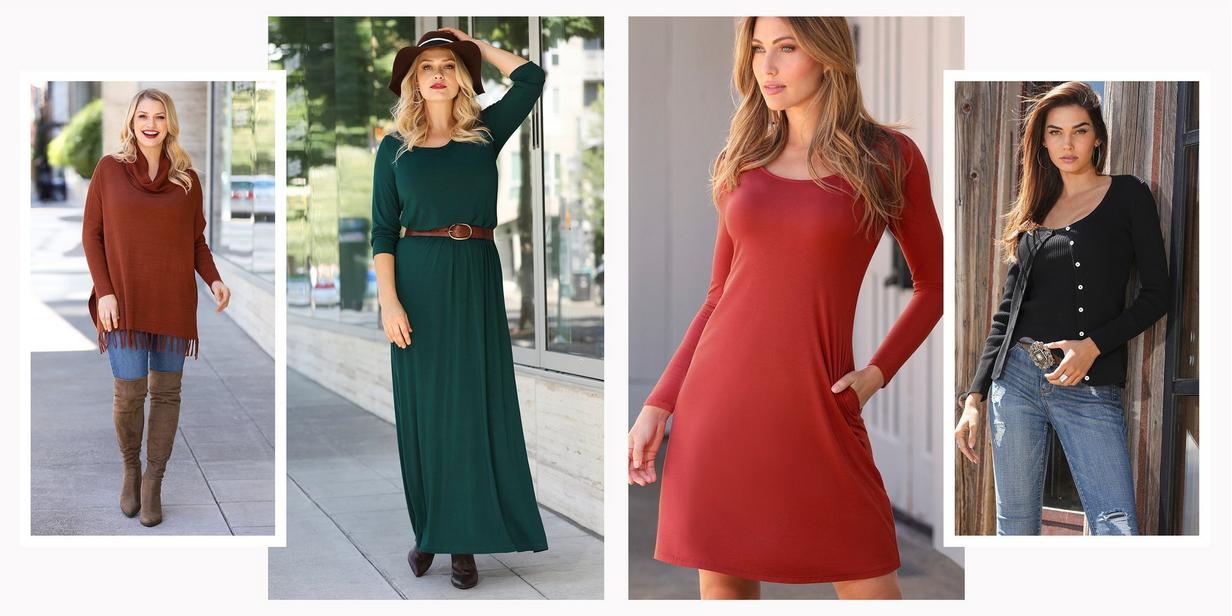 Is there a dress that can be worn everywhere? A top to layer under virtually everything? A legging for everyday? The answer is yes, yes and yes! These effortless essentials and more are part of the Beyond Basics Collection. Clean, simple lines and fashionable details make Beyond Basics the foundation of any work, casual and night-out outfit. There are soft, flowy styles for easy wear and body-skimming designs that create curvy silhouettes. The looks may be understated; however, the styles stand out, nonetheless.
Everyday Twill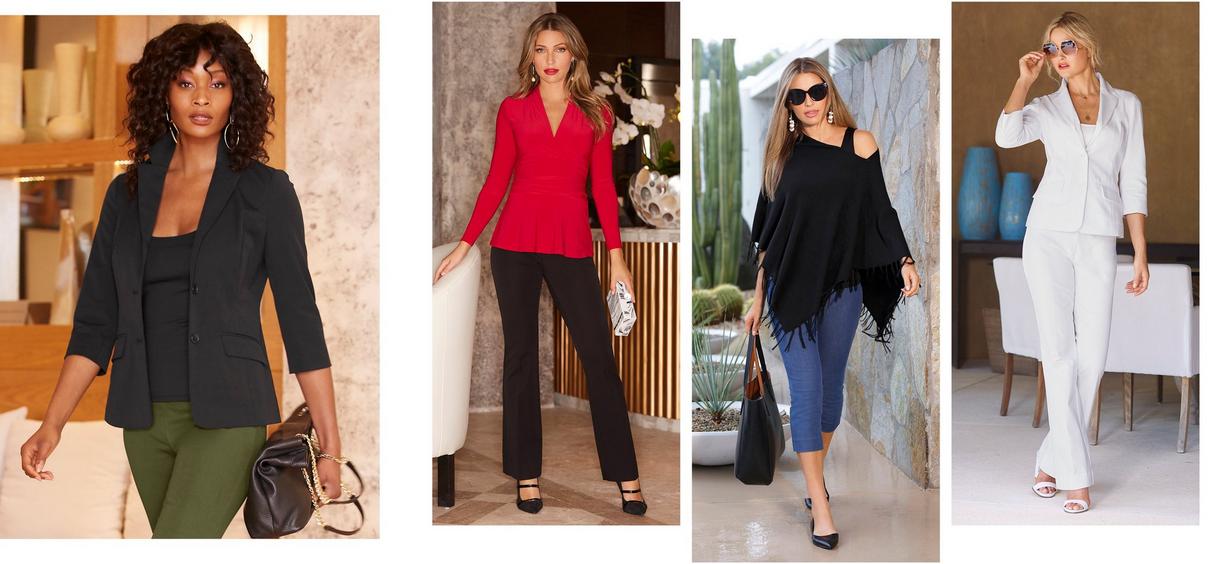 Designed with a fabric that stretches in all different directions, four ways to be exact, is why the Everyday Twill Collection is ideal for go-to work and weekend looks. Whether sitting at a desk or strolling the market or mall, Everyday Twill pieces offer comfort and ease with a polished look. Something as simple as a side zip closure shows the thought and detail that's put into making twill bottoms fit in the most flattering way. Without the bulk of a front zipper, the midsection appears flatter and smoother; that's something every woman would prefer!