Home
|
Clothing
|
Tops
|
Sleeveless
|
Green
|
Small (6, 8)
Sleeveless Tops
Sleeveless shirts and tops are must-haves for versatility in your wardrobe. Boston Proper offers a wide selection of sleeveless styles to wear alone or to layer year 'round. From
basic tanks
to
lacy looks
to women's sleeveless tops embellished with sequins and beading, you can find chic sleeveless shirts for any occasion and any style you are going for. Shop the variety of colors and prints, necklines and sleeveless shirt lengths at Boston Proper now.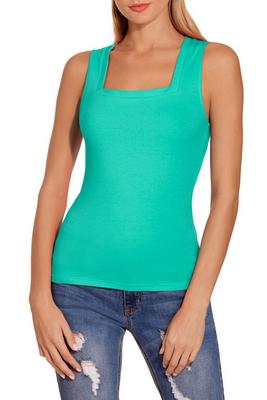 QUICK VIEW
So Sexy™ square neck tank top
$29.50
NEW Spring Beyond Basics style!