Sexy Lace Tops
Add a little flair to your wardrobe this season with our collection of fall 2019 lace tops from Boston Proper. Find unique styles and designs that are on trend and can transition you from daytime to nighttime. Whether you're heading out on the town, or just spending a relaxing weekend with friends, lace tops are the perfect go-to to put together your whole outfit.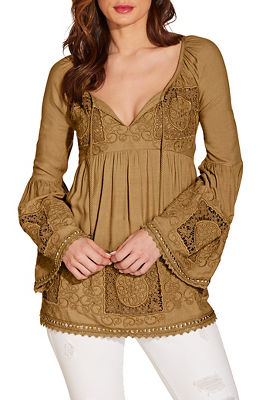 QUICK VIEW
Lace studded tunic top
$119.50 $71.98
Get an additional 50% OFF! Use code: SUMMER50.