Home
|
Clothing
|
Tops
|
Holiday Tops
|
Green
Holiday Tops
Love the winter holiday season? Dress the part with holiday tops in classic hues and luxurious fabrics. Shop a selection of holiday tops for work, casual weekends and night out occasions. Shop Boston Proper's collection of tops today!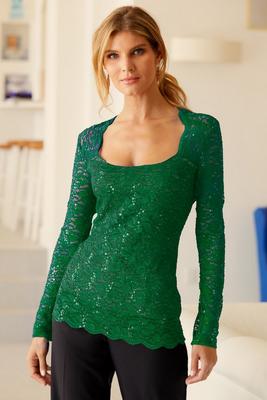 QUICK VIEW
Lace Square-Neck Long-Sleeve Top
$79.50 $15.98
Get an extra 40% off on ALL sale and clearance! Code: JULY70.