Home
|
Clothing
|
Tops
|
Casual Tees
|
Yellow
|
Small (6, 8)
CASUAL TEES
You'll find unique casual t shirts at Boston Proper to style with your favorite bottoms. Soft, quality fabric and savvy details make Boston Proper casual tees comfortable and flattering to wear.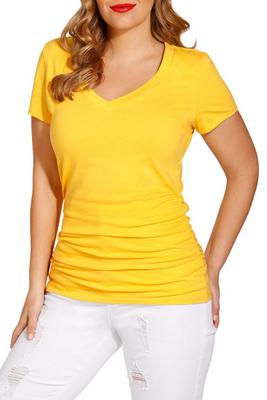 QUICK VIEW
So Sexy™ short sleeve ruched tee
$29.50 $19.50
Select knit tops starting at $19.50 + free shipping! Use code: FREESHIP.