Home
|
Clothing
|
Jackets & Blazers
|
Statement
|
Purple
Statement Jackets
Statement jackets are essential for adding unique style to any outfit. Boston Proper offers a special selection of bold, stunning pieces including metallic, embossed and embellished statement jackets that emphasize design and details to create a look that's unforgettable. From frayed and fringy to sequin trims and everything in between, each jacket tells its own unique story through a beautiful array of fabrics and materials that are sure to stand out wherever you go.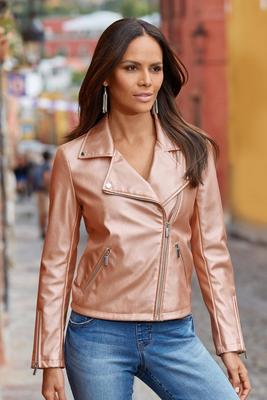 QUICK VIEW
Rose Metallic Moto Jacket
$159.50 $89.98
Get an extra 40% off on ALL sale and clearance! Code: JULY70.