Home
|
Clothing
|
Dresses
|
Summer Dresses
|
Brown
|
Small (6, 8)
Summer Dresses
Summer dresses in all styles and looks are at Boston Proper.Whether it's the summer season or you're taking a trip to a tropical getaway, you can find beautiful summer dresses for any occasion. Find elegant styles that'll make you the best-dressed guest as well as easy, relaxed, casual summer dresses in a wide selection of lengths and designs. Browse summer maxi dresses, midi dresses, knee-length styles and higher for stylish looks that flatter every figure. From lace looks to linen, sporty to special occasion, browse summer dresses now.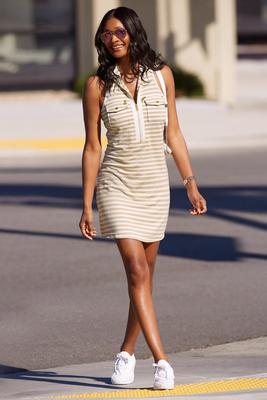 QUICK VIEW
Stripe racerback chic zip dress
$98.50
30% off ALL dresses! Use code: DRESSUP30.