Home
|
Clothing
|
Dresses
|
Off The Shoulder
|
Blue
|
Small (6, 8)
Off-The-Shoulder Dresses
Unmistakably feminine, off the shoulder dresses make a fashionable style statement. From soft and romantic to alluring and sexy, there are flattering cut out shoulder dresses at Boston Proper for every figure. With casual ruffles to captivating cut-outs and sophisticated one-shoulder dresses, find off the shoulder dresses and all women's dresses in any length for any occasion.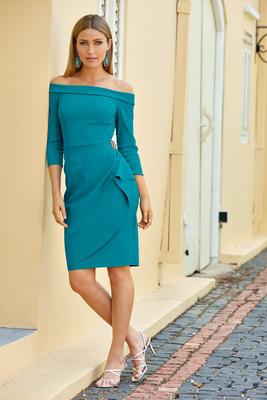 QUICK VIEW
Off-the-Shoulder Embellished Compression Dress
$199.50 $98.50
Up to 50% OFF + free shipping with code: FREESHIP.