Home
|
Clothing
|
Dresses
|
Midi Dresses
|
X Large (18)
Midi Dresses
Women's midi dresses are perfect for many occasions, from a cocktail party to a wedding to a night out or a leisurely brunch. Find the best womens mid-length dresses, in every style and color for all occasions and seasons. Shop the Boston Proper collection today and find your new favorite dress.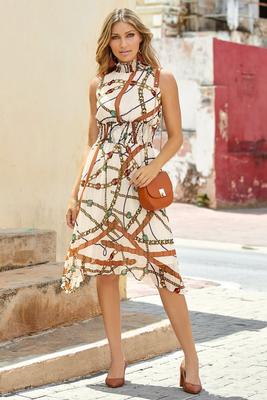 QUICK VIEW
Sleeveless Status-Print Pleated Mock-Neck Midi Dress
$99.50 $59.98
Extra 50% off ALL sale & clearance! Code: EXTRA50. Select colors only.