Home
|
Clothing
|
Dresses
|
Little Black Dresses
|
Yellow
|
Small (6, 8)
Little Black Dresses
You can never have too many black dresses in your closet since they're appropriate for any occasion.Little black dresses, from casual to flirty, go long way in defining confidence and style. Shop the selection of little black dresses and all evening dresses at Boston Proper with looks that flatter every figure. Simple sheaths, long and lacy, or sensuous and smoldering, browse the latest little black dress looks now.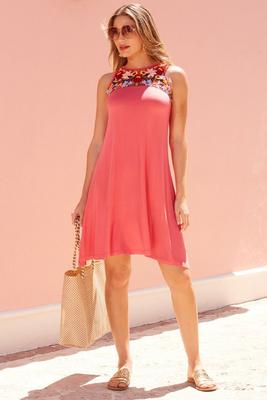 QUICK VIEW
Embroidered trapeze dress
$98.50 $38.98
30% off ALL dresses! Use code: DRESSUP30.