Home
|
Clothing
|
Dresses
|
Holiday Dresses
|
Purple
|
X Small (2, 4)
Holiday Dresses
The most exquisite holiday dresses can be found now at Boston Proper.Wear the most elegant holiday
cocktail dresses
, festive Christmas dresses, sparkly dresses and more throughout the season and celebrate the holidays in signature style. Shop for unforgettable holiday dresses, in every length and style to flatter every figure, at Boston Proper.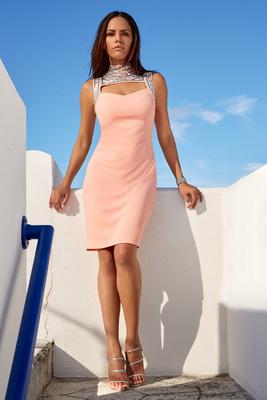 QUICK VIEW
Cutout Embellished Mock Neck Sheath Dress
$99.50 to $189.50
30% off ALL dresses! Use code: DRESSUP30.