Home
|
Clothing
|
Dresses
|
Floral Dresses
|
Purple
|
Large (14, 16)
Floral Dresses
Floral dresses are a beautiful feminine look to wear any time, and Boston Proper offers exquisite floral dresses for every occasion & season.From bright summer florals to wonderful wintery blooms, printed floral patterns to lace florals, embellishments of floral to embroidered floral accents, flattering floral dresses are the perfect style for casual weekends, special occasions and more. Every tropical vacation calls for a stunning floral maxi dress for beach walks and romantic dinners. Be the best-dressed wedding guest in a captivating embellished floral dress. Look work-perfect in a demure floral shift dress and feel relaxed in a floral weekend dress. Browse the entire selection of floral dresses now.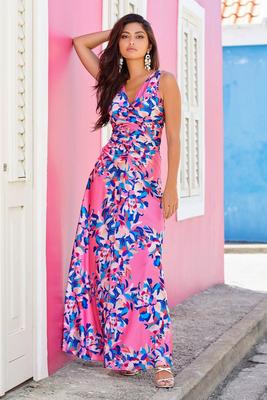 QUICK VIEW
Ruched Floral Sleeveless Maxi Dress
$159.50 $69.50
Select dresses up to 50% OFF + free shipping! Use code: FREESHIP.