Home
|
Clothing
|
Dresses
|
Bell Sleeve
|
Purple
|
Medium (10, 12)
Bell Sleeve Dresses
A bell sleeve dress makes a dramatic style statement for any occasion.With extravagant flare and billowy ease, this design flatters the silhouette and enhances individual style. Shop the collection of bell-sleeve dresses and all women's dresses at Boston Proper for a modern, feminine look.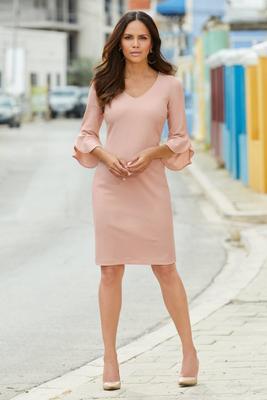 QUICK VIEW
Beyond Travel™ V-Neck Flare-Sleeve Sheath Dress
$69.50 to $89.50
30% off ALL dresses! Use code: DRESSUP30.