Style Tips
Your Weekend Rendezvous Outfitted
December 30, 2021
This is your Friday-to-Sunday edit. Inspired getaways, much-anticipated outings and well-deserved day trips are on the horizon every single weekend this season. So, we tackled the fashionable task of what to wear—the forever-sacred weekend gets styled.
NUPTIALS & OTHER FANCIFUL AFFAIRS
Engagement parties, baby showers, and springtime weddings…the invites are rolling in. Something fresh in romantic florals or feminine lace is always a good idea. A chic wedge and a stylish hat or scarf polish off this look.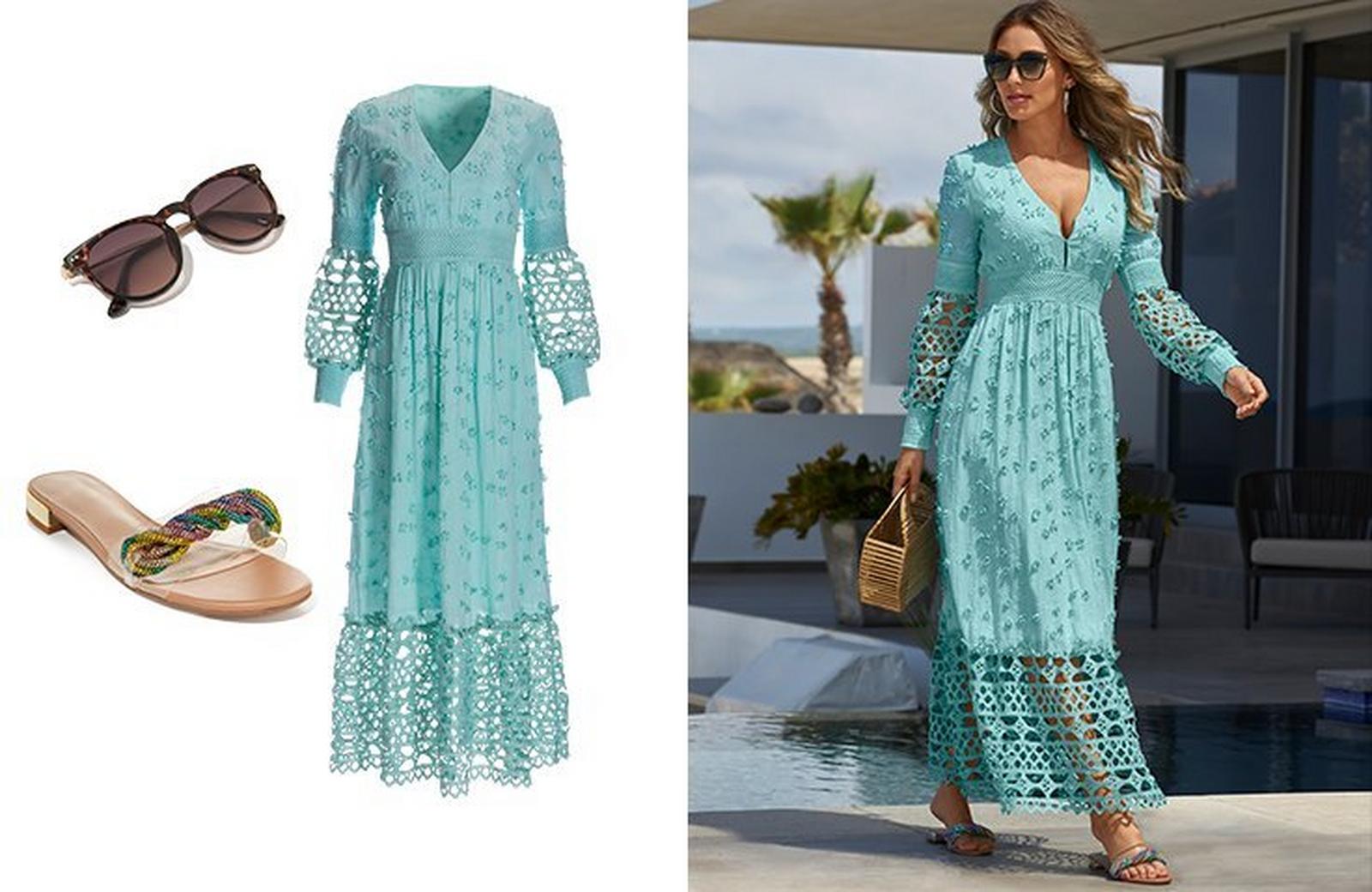 Click each item to get the look
STYLE AFTER DARK
Nights out and about, delicious cocktails, fabulous dinners, checking out a local cover band that plays your faves 🎵 … A major maxi, a little black dress or this sensuous fit and flare ribbed knit—one and done, you're outfitted. Don't forget a sexy shoe and statement accessories.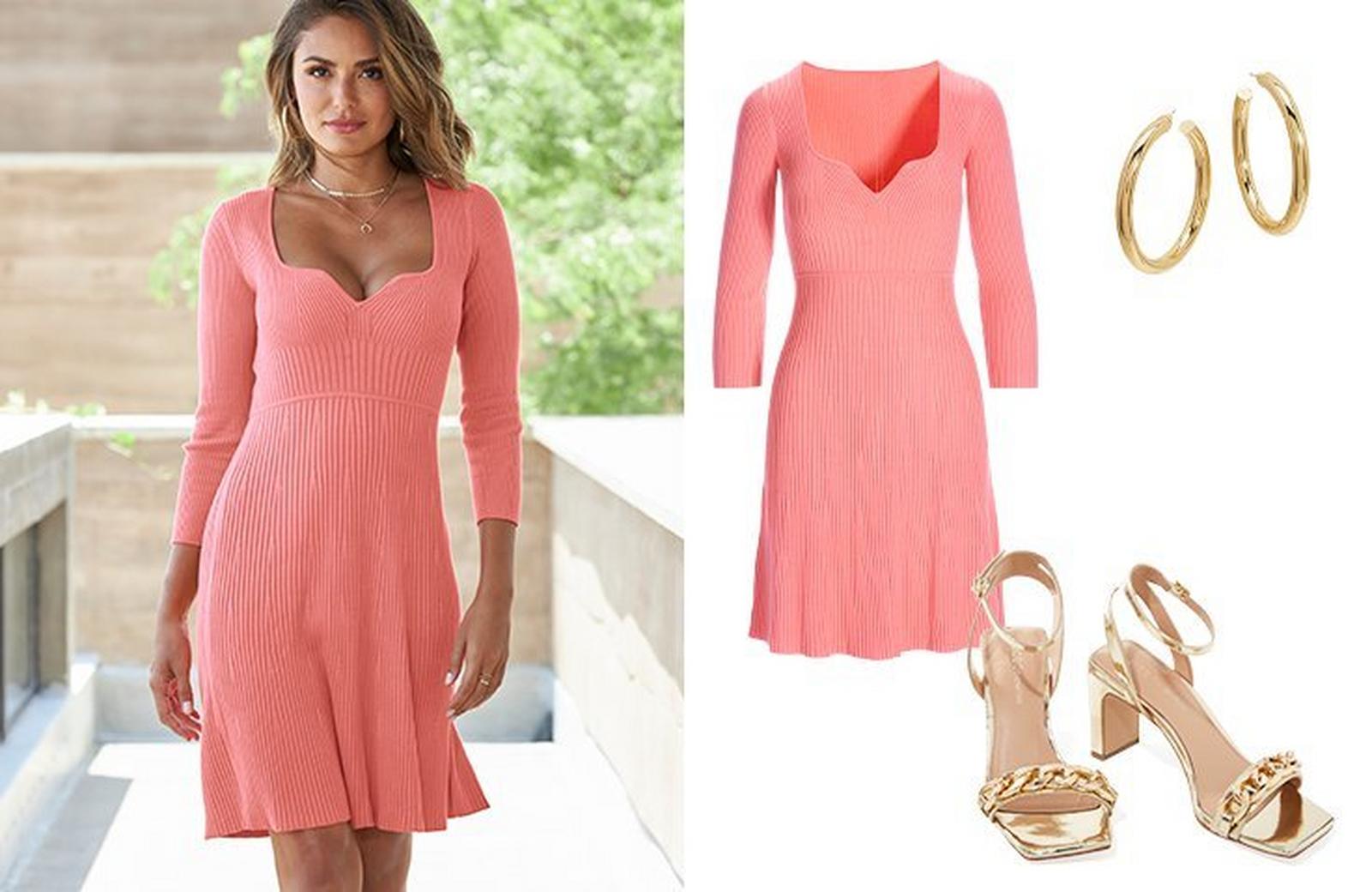 Click the "+" to get the look
SATURDAY SHOPPING & LUNCH
Hunting and gathering calls for something animal. Shop 'til you drop in zebra stripes or leopard spots. Pair your look back to chic sneakers; boutique hopping is a sport!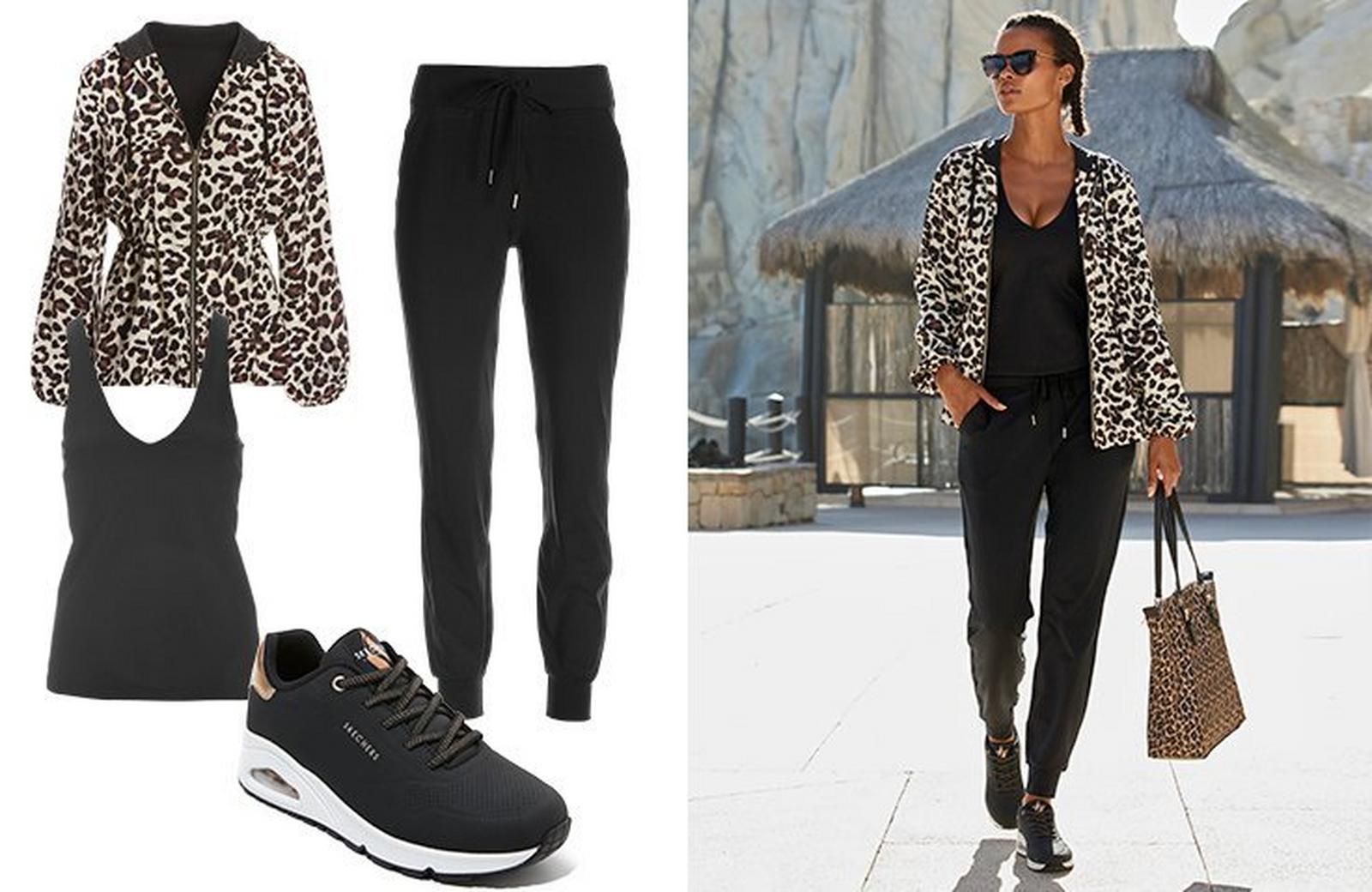 Click the "+" to get the look
A RESORT OVERNIGHT
Pack light! A look for the beach/pool. A cover-up (that doubles as a new look with denim) and a look for dinner. Have we got two inspired designs for you in a trending palm print! Plus, one great shoe that goes the distance.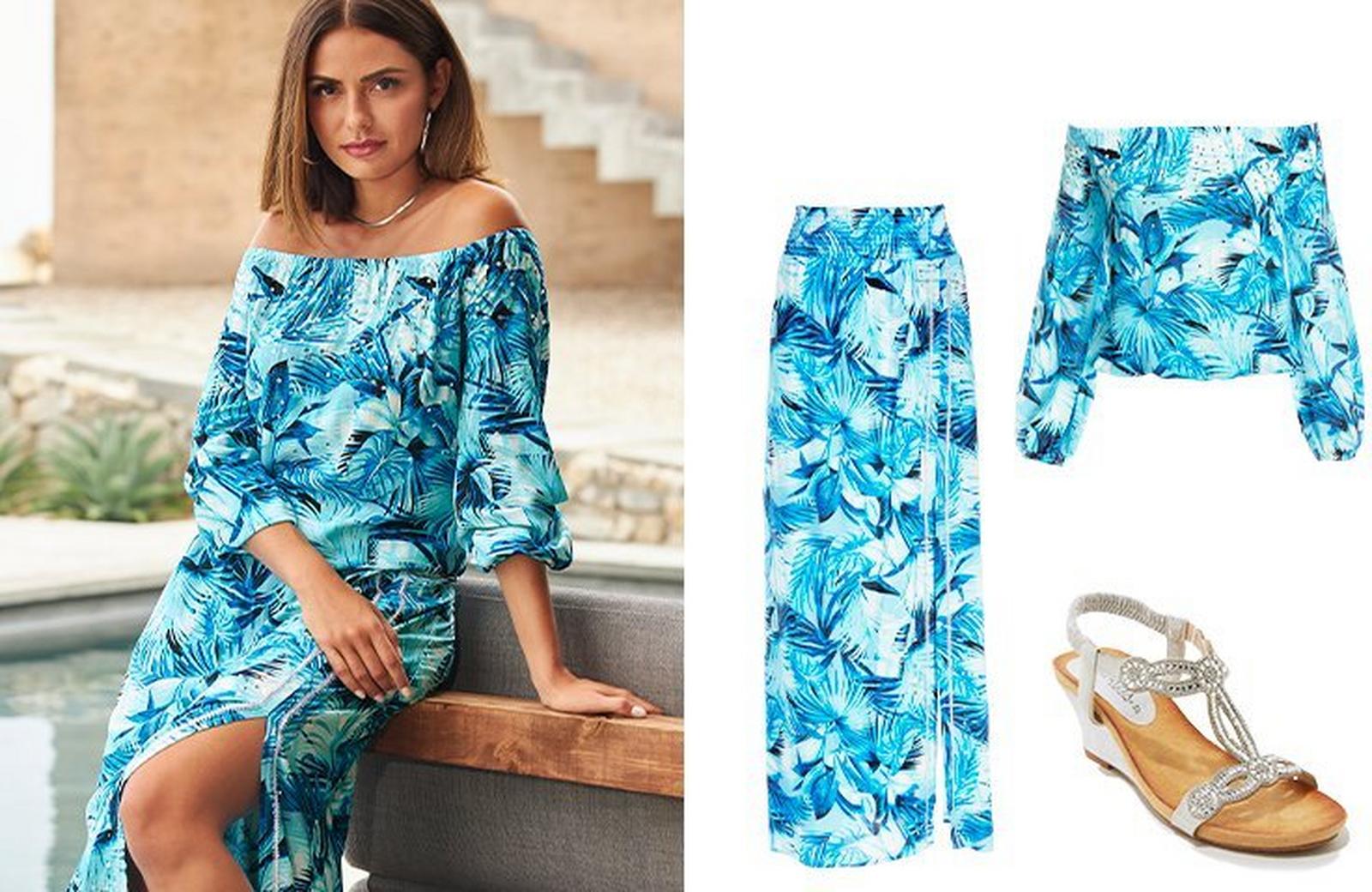 Click the "+" to get the look
VINEYARD WINE TASTING
You've got good taste—in both rosé and style. We see a fringed tweed jacket and jeans or a head-turning maxi dress in your glass-swirling future. Don't forget accessories, cheers!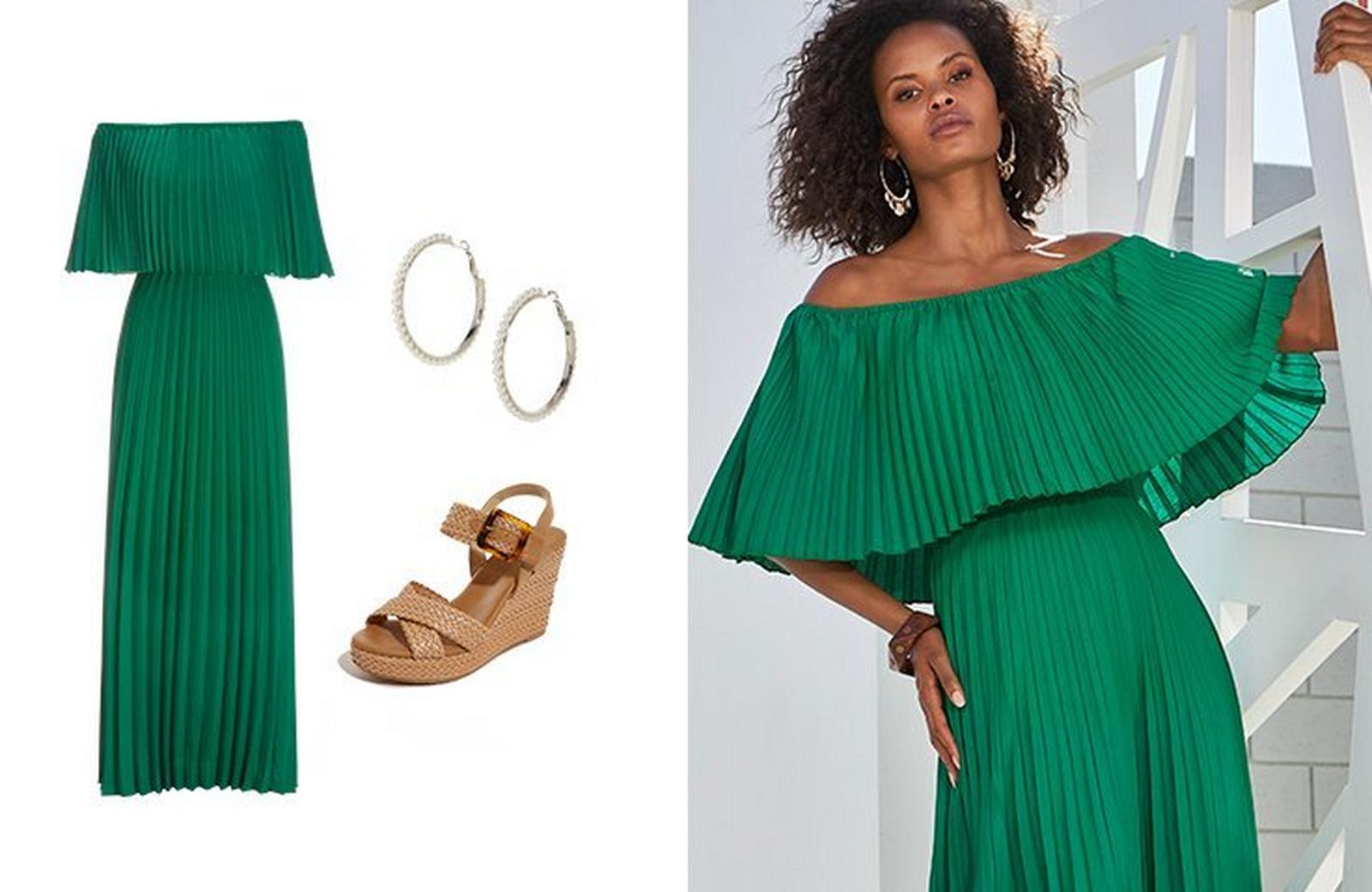 Click the "+" to get the look