Why Wear Ponté
The true question is: Why would you not want to wear ponté?
Ponté fabric is versatile, comfortable and figure-flattering. It's a stretchy knit that offers streamlined structure without constraint; it "holds you in" so to speak and effortlessly smooths the silhouette, miraculously diminishing bumps and lumps. Often, ponté is heralded as a forgiving fabric and, if you're not a superfan yet, you will be soon! Read on.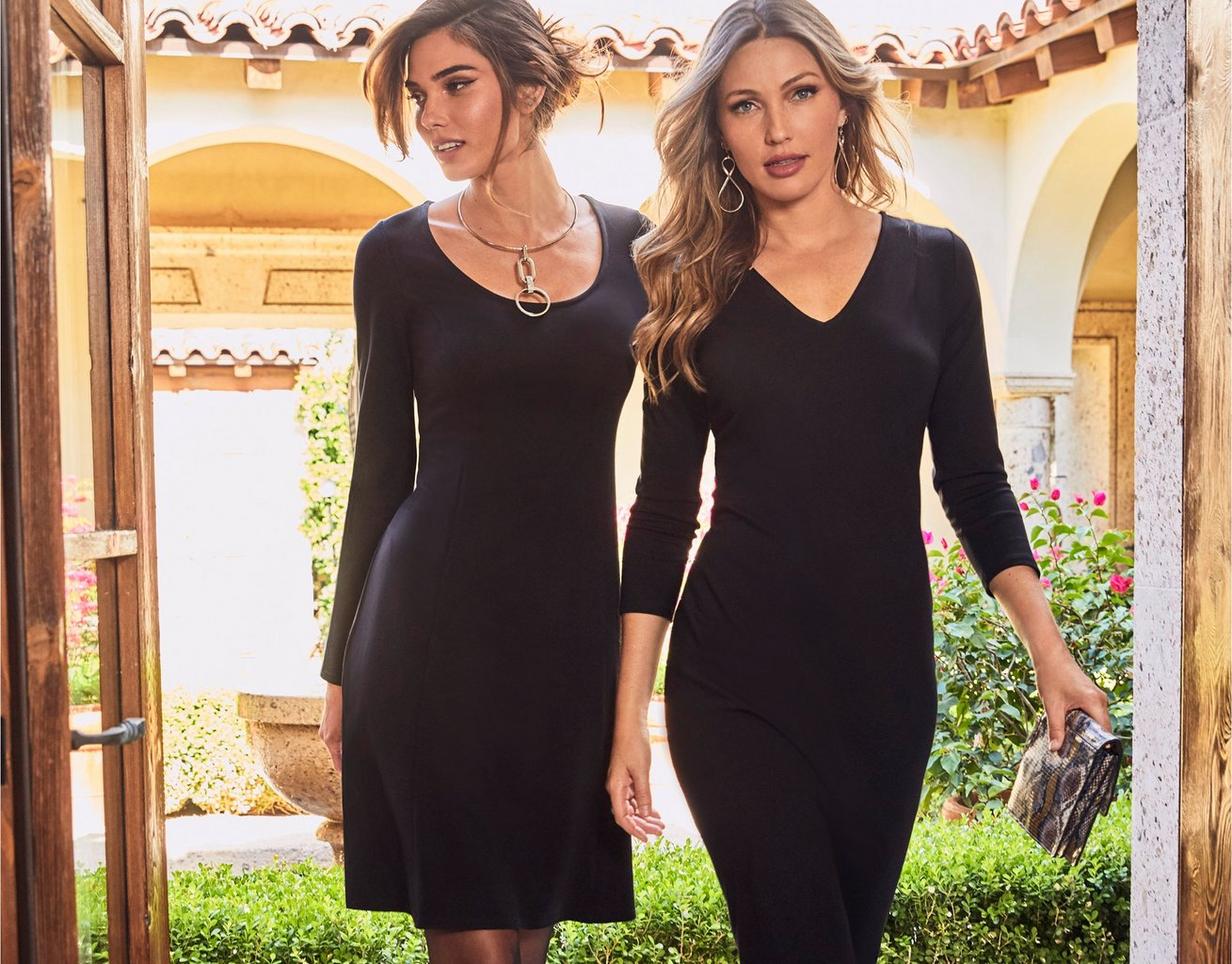 Click image to get the look
Ponté can be dressed up or down, and originally was most commonly available as a simple, pull-on legging pant. Thankfully today, many more sophisticated styles have popped up on the horizon to ensure head-to-toe ease and versatility. Fashionable ponté looks can be found in our latest Proper Ponté Collection exclusively at Boston Proper®.
Ponté dresses, skirts, pants and jackets are perfect for traditional work looks. Leggings can be added into the workweek rotation when appropriately styled with jackets, long cardigans and tunics for more casual office environments. Whether your job requires you to sit behind a desk or you're running from meeting to meeting, ponté outfits provide comfort with a very polished, professional look.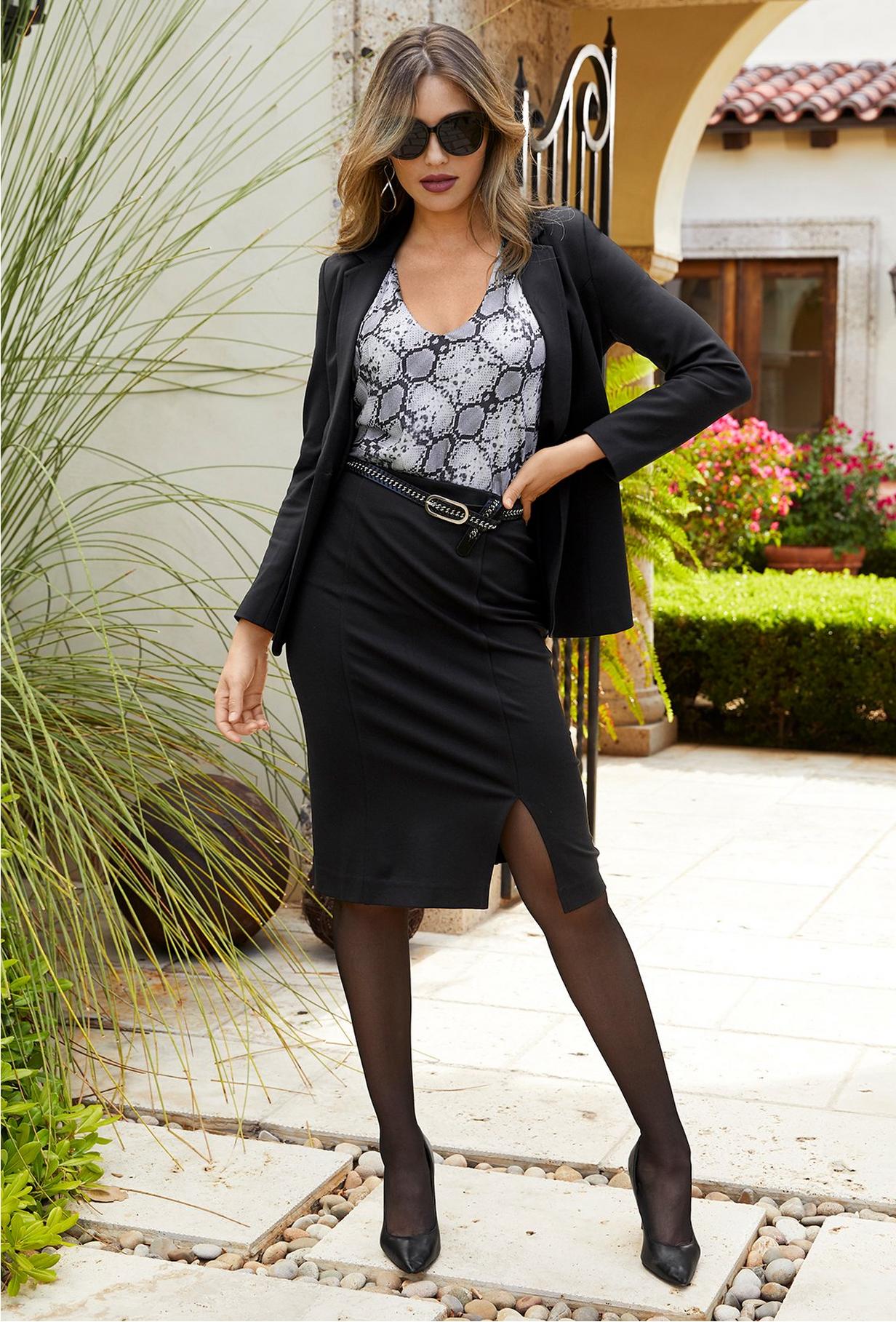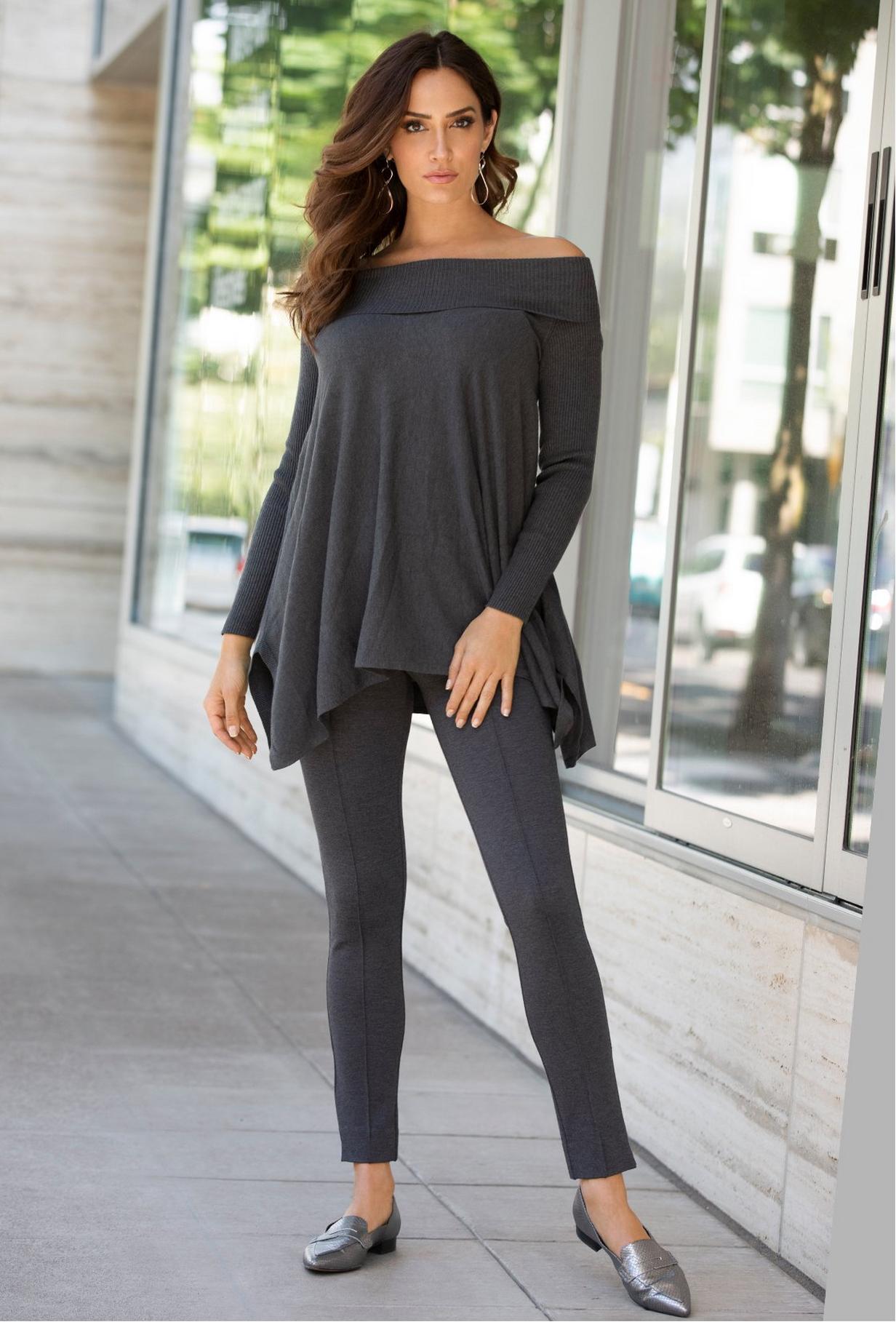 Click image to get the look
For weekends, when "casual and comfortable" are registering high on your style meter, you can opt for ponté slacks and leggings that won't let you down. Unlike single-knit counterparts, these smoothing, double-knit bottoms give you confidence while enjoying a relaxed, laid-back mode. Paired with cozy sweaters and tops, you have the ultimate weekend outfit.