Style Tips
What To Wear: The Wedding & Bridal Shower Edit
From beach wedding attire to stunning shower style
March 10, 2022
In anticipation of summer's arrival comes a bevy of invites for celebration after celebration…We've taken the guesswork out of what you'll wear for all the I do's, bridal showers, and wedding planning brunches. The season's most special occasions get outfitted with a fresh and inspired new focus on making a striking statement, effortlessly.
BEACH WEDDING BEAUTIFUL
You'll rival the sunset in this major pleated ombré maxi for that oceanfront evening event and opt for an artistic printed knit maxi for a more casual look when attending daytime beach nuptials.
Click the "+" to get the look
THE GARDEN ENGAGEMENT PARTY
Floral lace makes for the perfect dress to take for a whirl at this romantic soiree. Imagine it…a balmy outdoor affair, toasting the happy couple in effortlessly feminine lace.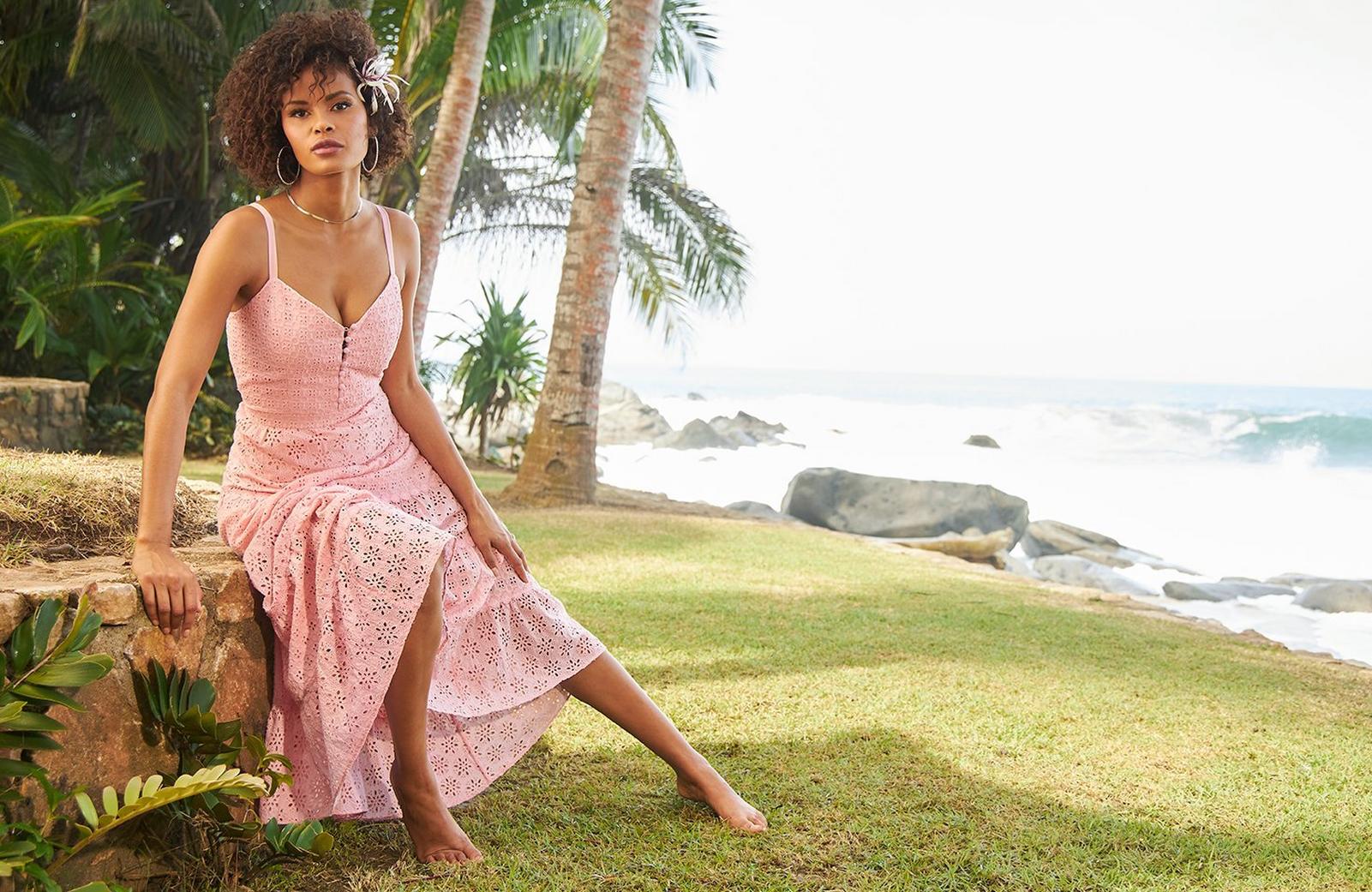 Click the "+" to get the look
STANDING OUT AT THE SHOWER
Prepare to look forward to attending it even more when you're wearing one of these delectable dresses to the celebration. We see you in bright blooming florals and a cheerful pink check.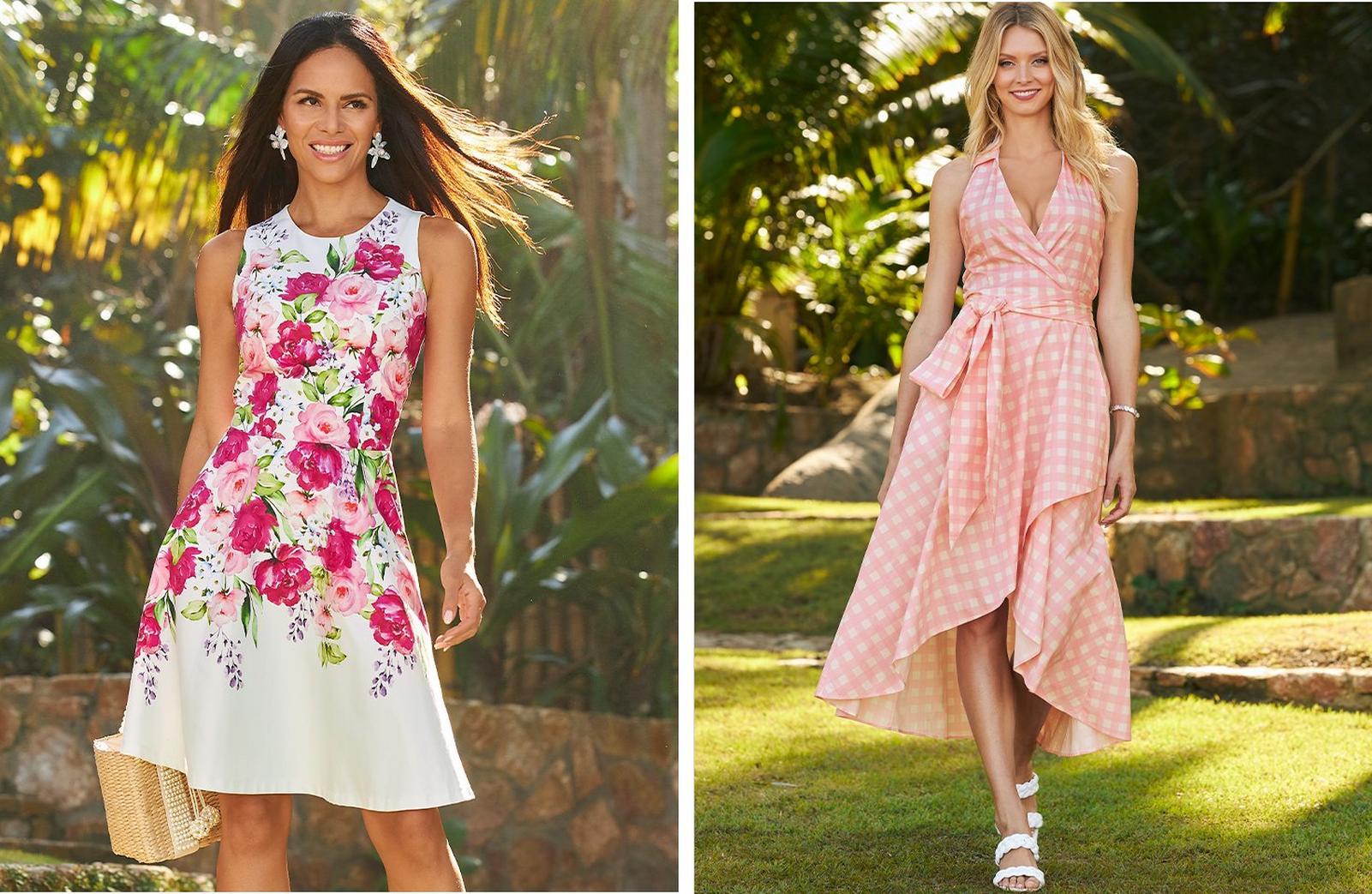 Click the "+" to get the look
A CALENDAR BRIMMING WITH BRUNCH PLANS
Rise and shine, it's time to help the bride plan...and what better way than Sunday-Funday, quite possibly the best day of the week! Waking up well rested, the sun shining bright and feeling ready to brunch – this look is perfectly polished for mimosas and stuffed French toast.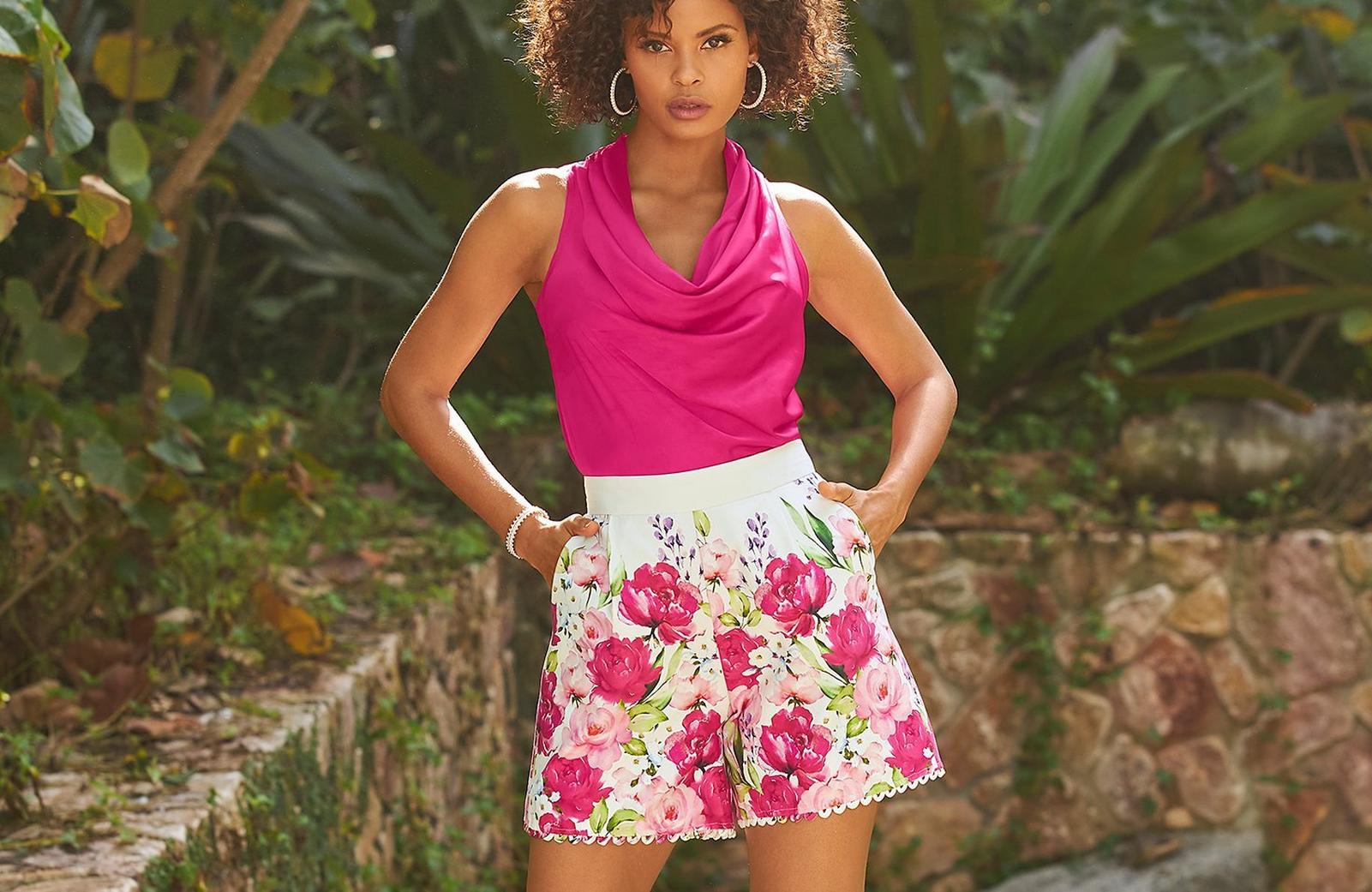 Click the "+" to get the look
ONE LAST THING FROM YOUR STYLIST 😘
Picture it, your beautiful dress blowing in the summer breezes... so picturesque. But one big gust and you could reveal a bit more than you'd planned, so be aware of what you wear underneath that fabulous frock. Lastly, do consider the shoe you wear with care, a chunky heel or wedge is best to avoid totally sinking into the sand or grass.