SUMMER TREND 2019
While white is a classic, it is also the most fashionable color for summer this year. The trend is showing up in waves of white for work, vacation and weekend. Any way you wear it, white is the right look for effortless style this season. The latest collection showcases designs that range from light and ethereal to seriously chic. When accessorized in head-to-toe white, or with pale metallics and neutral tones, it's a style that exudes bright energy and gentle allure like no other color can.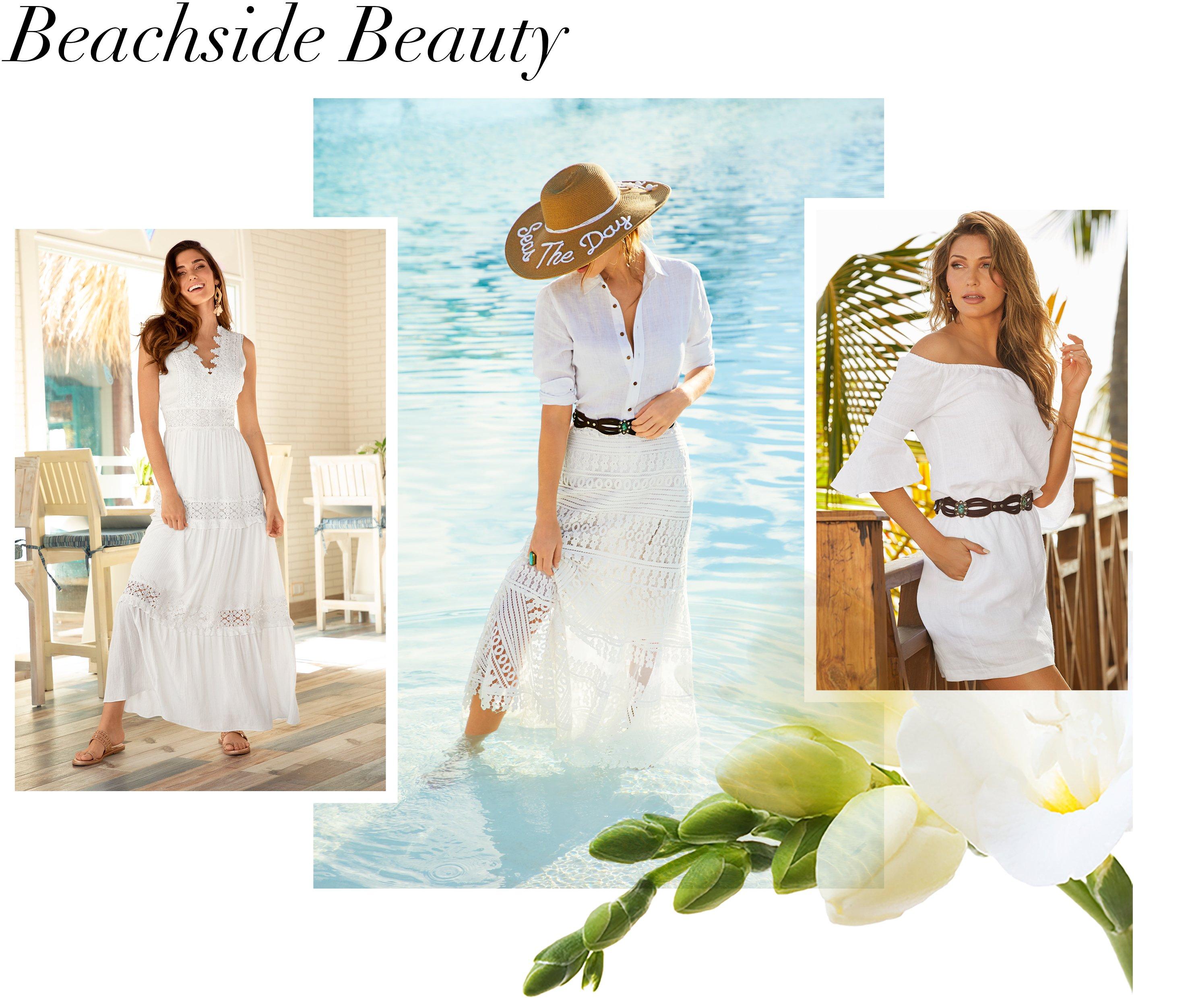 Spending time at the shore will guarantee a sun-kissed complexion and there's no better way to complement a healthy glow than in a breezy, white dress. From lace to linen, a flowy dress is as romantic as it is comfortable for walks on the sand, cocktails on the patio or casual dinners al fresco. The maxis above are playful and pure and can be layered with a white cardigan, jacket or wrap. A shorter option, as shown here, is understated and subtly sexy with its off-the-shoulder look and flirty bell sleeves.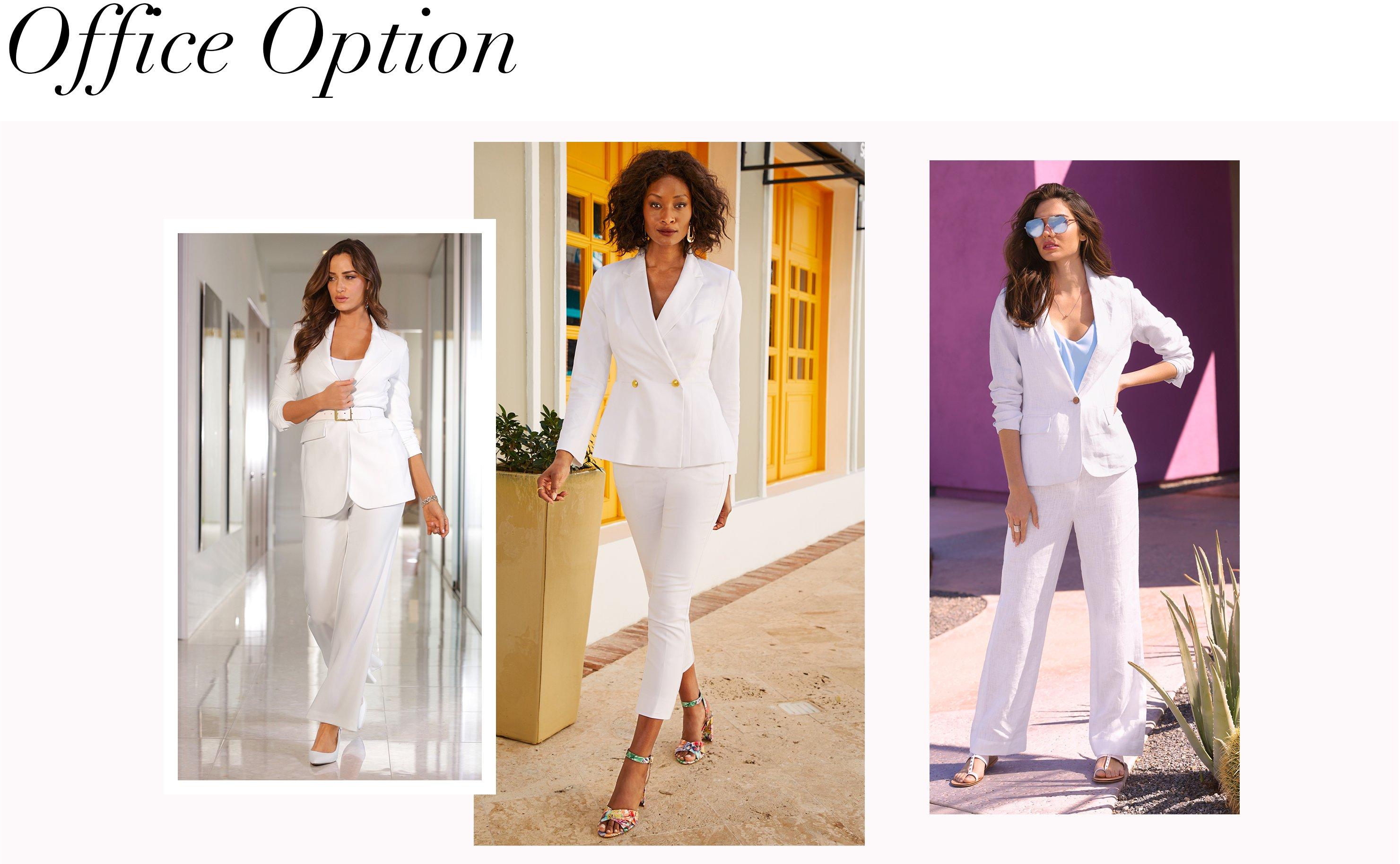 Confidence is king, or should we say queen, when wearing a white power suit; and the time to stroll into work in an all-white look is summer. A traditional trouser-length pant paired with a matching jacket and blouse is buttoned up and professional and commands attention. Still quite polished and ladylike, capri suits exemplify trendsetting style and are a little more daring. Skip the top under the jacket for ultra-chic style or wear a tee or casual top underneath for a business casual meeting.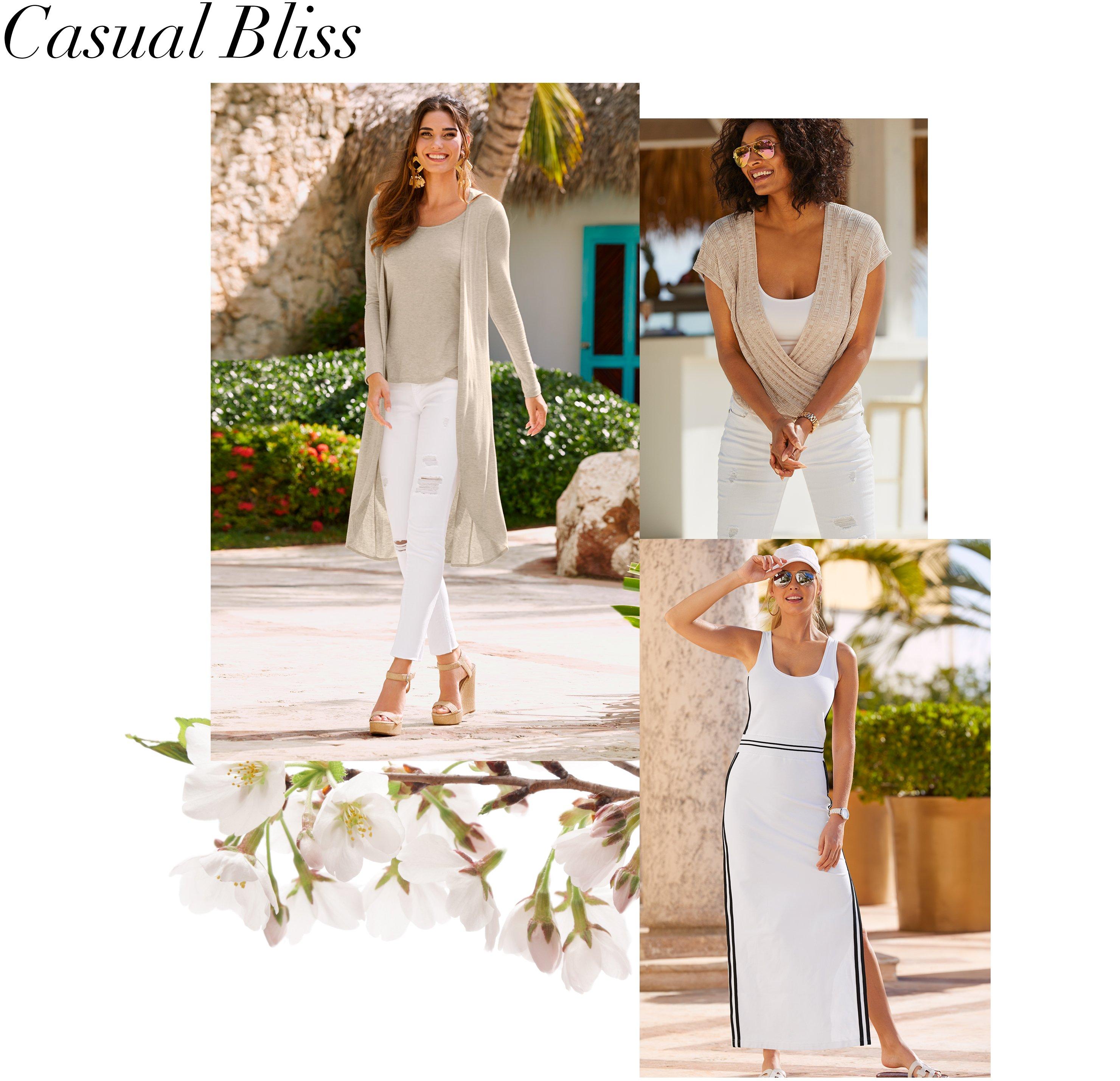 White, being a very tranquil color, helps create a feeling of zen. That is why serene summer days should be spent relaxing in shades of white. White jeans are essential for summer style as they can be dressed up or down in so many different ways; like a comfy, casual look when worn with a tank or soft tee and sneakers. Or, elevated to cool and casual with a pair of wedges and knit top. Instead of jeans, white sporty dresses are an option for weekend comfort and style.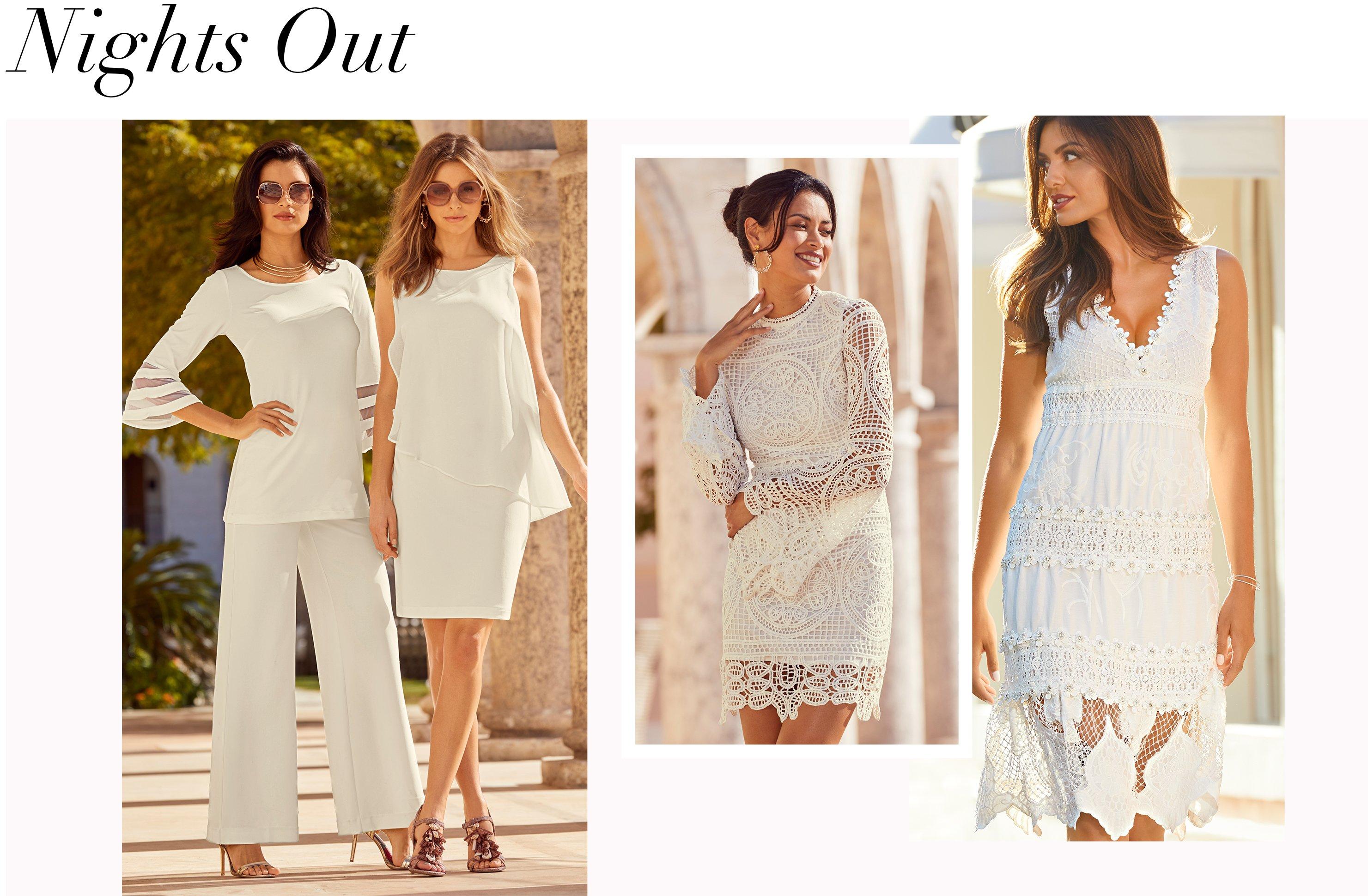 White at night surely gets noticed. It easily stands out against the dark evening backdrop, creating a dramatic color statement. Especially in the summer season, luxe white looks embody style that sizzles. Whether in a flirty dress that shows off suntanned legs or in a flowing, sophisticated white-hot ensemble, the look is on-trend and fresh for night. Metallic heels and dangling earrings are all you need to complete your night-out style.