EXPLORING THE OPTIONS
Versatile Styles to Wear Anywhere and Everywhere
Do you have favorite pieces in your wardrobe that you wish you can wear more often? Perhaps you have a dress you bought for a party, but now it is hanging in your closet just waiting for another occasion. Next time, shop with more versatility in mind. As you browse the styles at Boston Proper®, ask yourself "How else can I wear that?"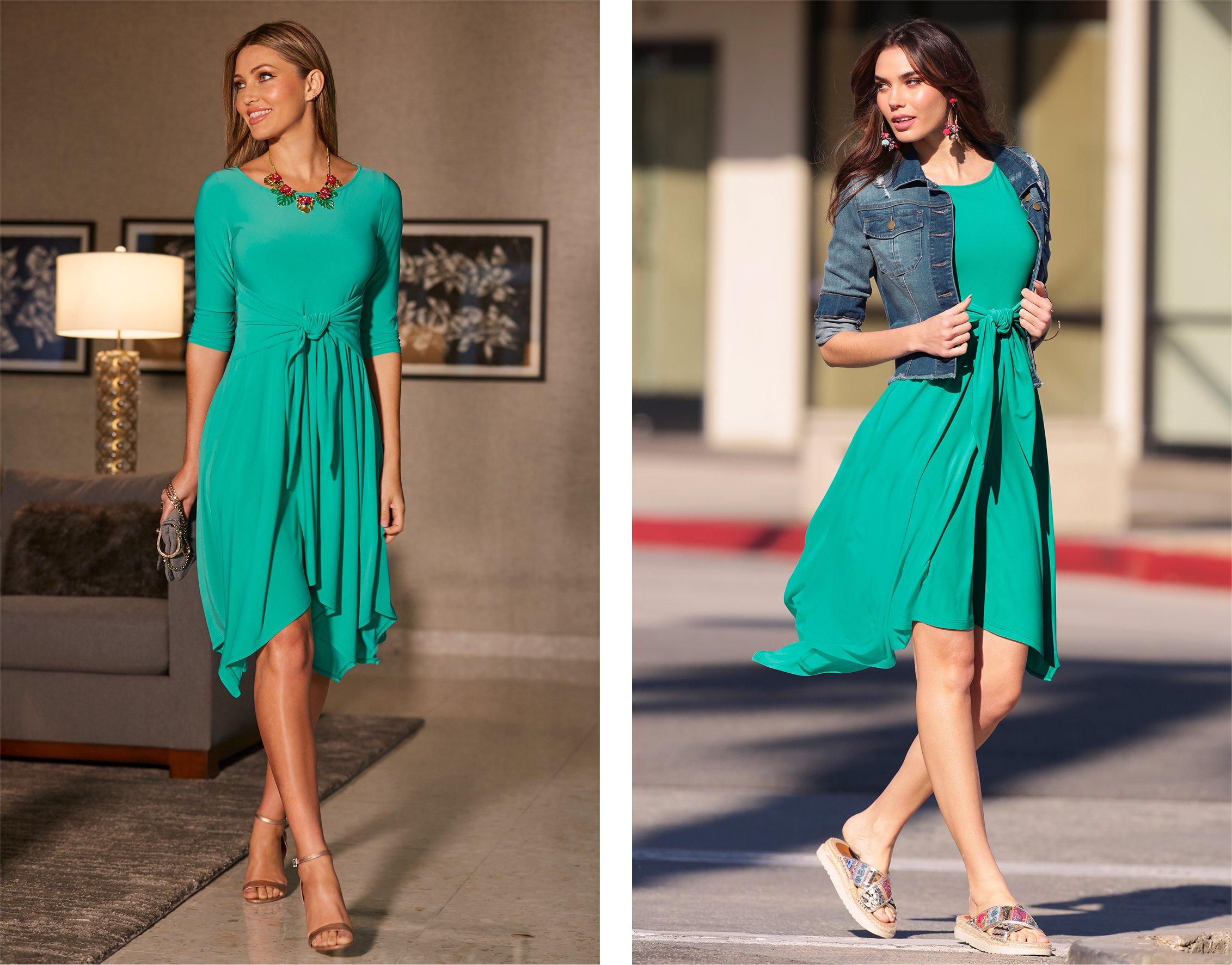 One example is a stylish dress that is appropriate for work, flirty enough for a night out and comfortable for an easy weekend look. The trick is to style it with the right accessories for each occasion. You can go from the office to a dinner date with the change of a shoe, purse and earrings. Or wear with a comfortable flat and casual bag for the weekend.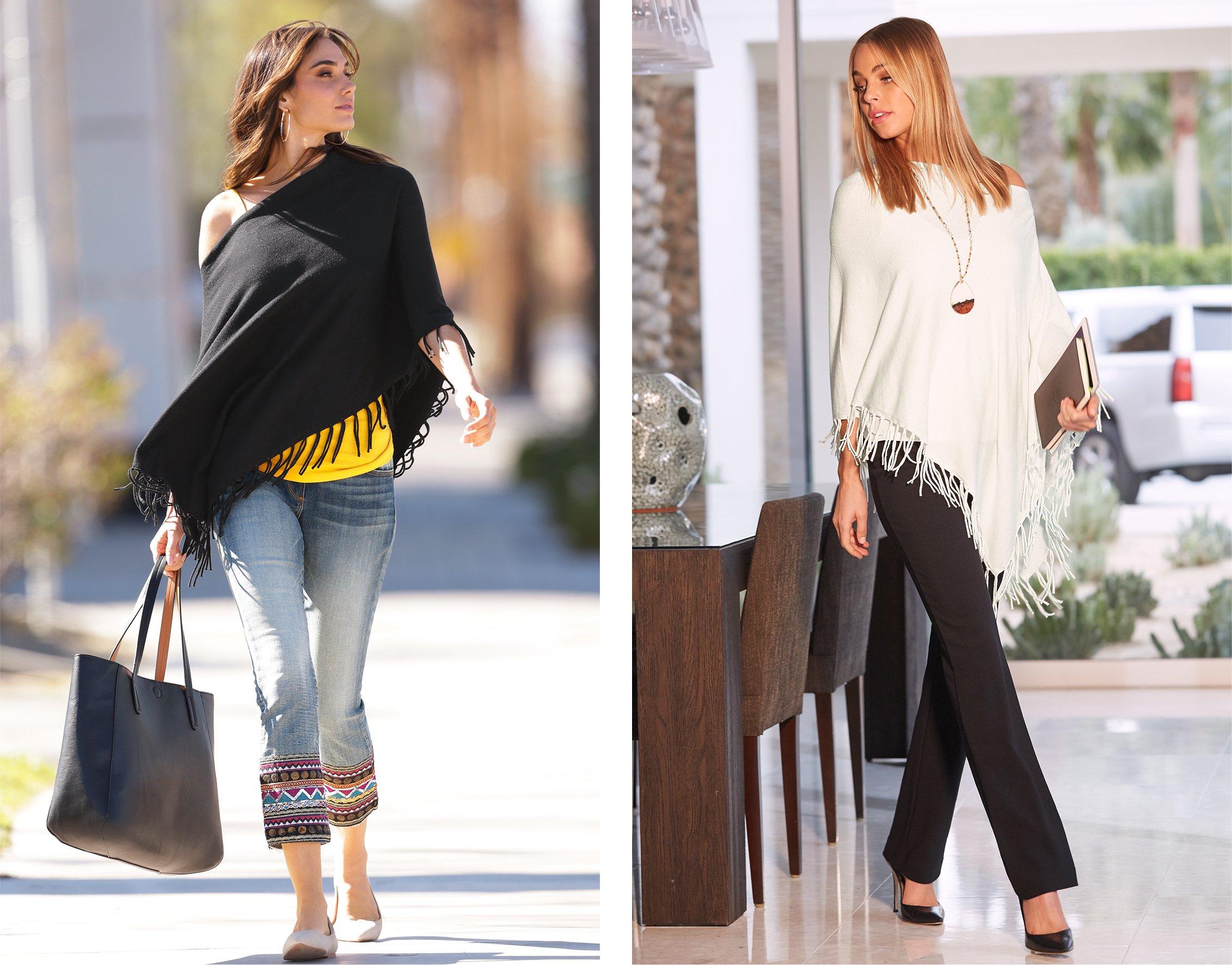 Layering can get a little tricky, depending on the jacket or sweater you have and the outfit you're wearing. Sometimes lengths, styles and details don't work well together. We have one word for that. Poncho! A versatile poncho adds a layer of warmth and creates effortless style to any outfit, for any occasion.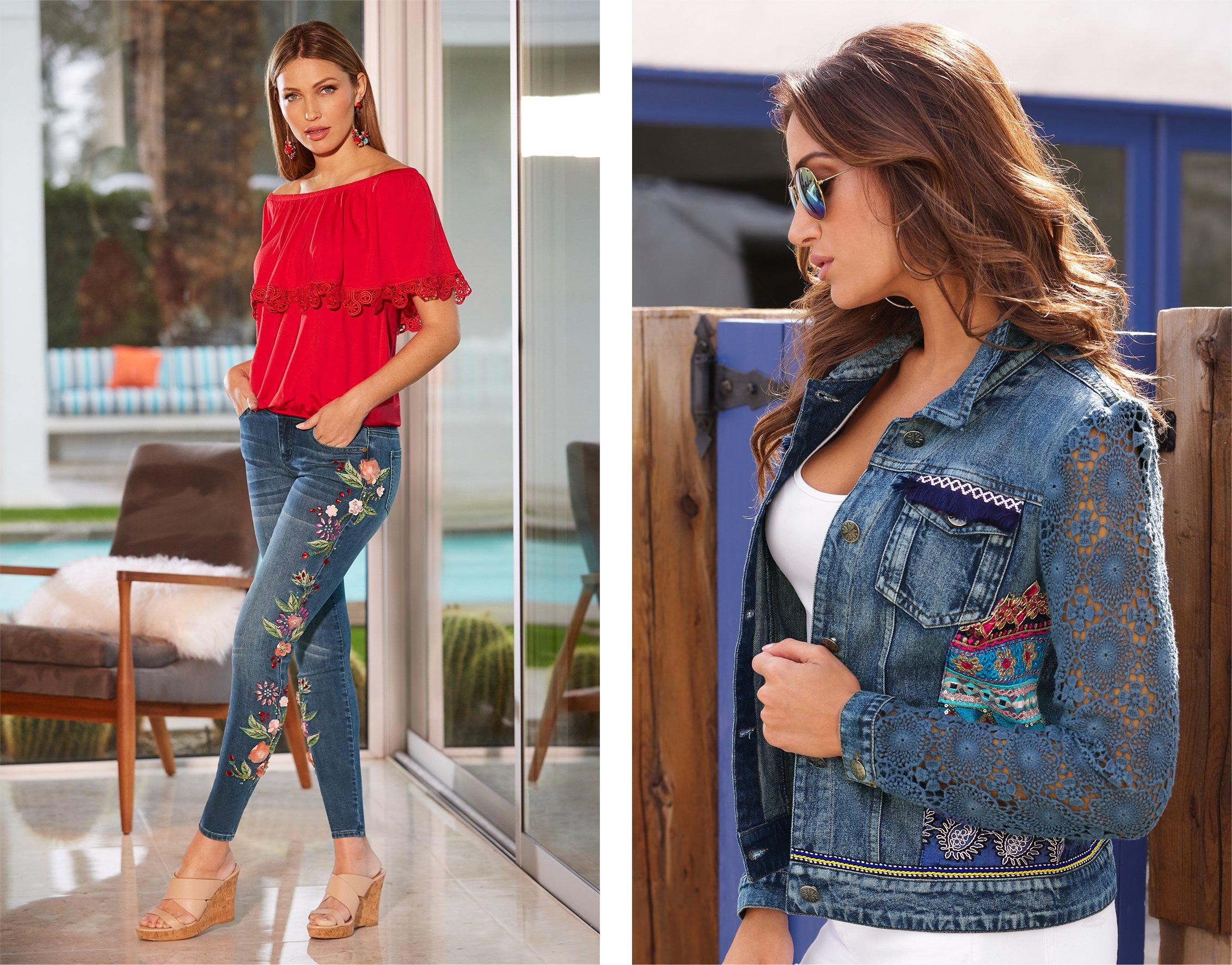 More and more work environments are going casual for every day, and denim jeans are becoming as acceptable to wear as any traditional bottom in certain workplaces. Buying the right style and wash of denim could be one of the best ways to create unlimited looks with your wardrobe. Add a jacket for business, a tee for the weekend and a sexy top for a night out, then pair with shoes and accessories that complement each occasion.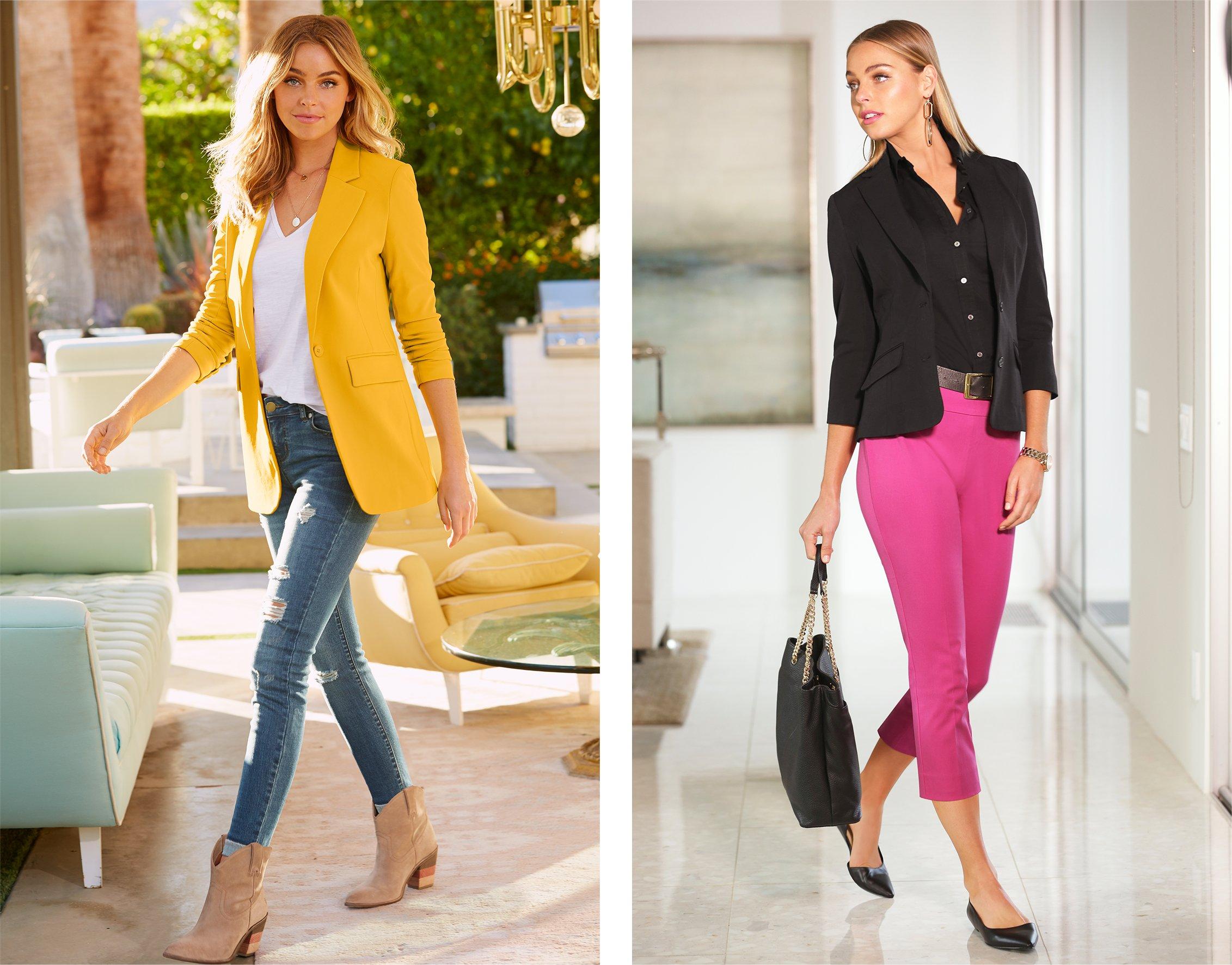 While suits are designed to be worn together, they can also be mixed with other items in your closet for a fresh take on tried-and-true suit looks. Wear the jacket with casual bottoms and a tank top for easy style that still looks polished. Take the pants down to a casual, everyday look by pairing with a tunic or long-sleeve cotton tee, tucked and belted.