Tips for Impeccable 9-5 Style
What to wear according to your profession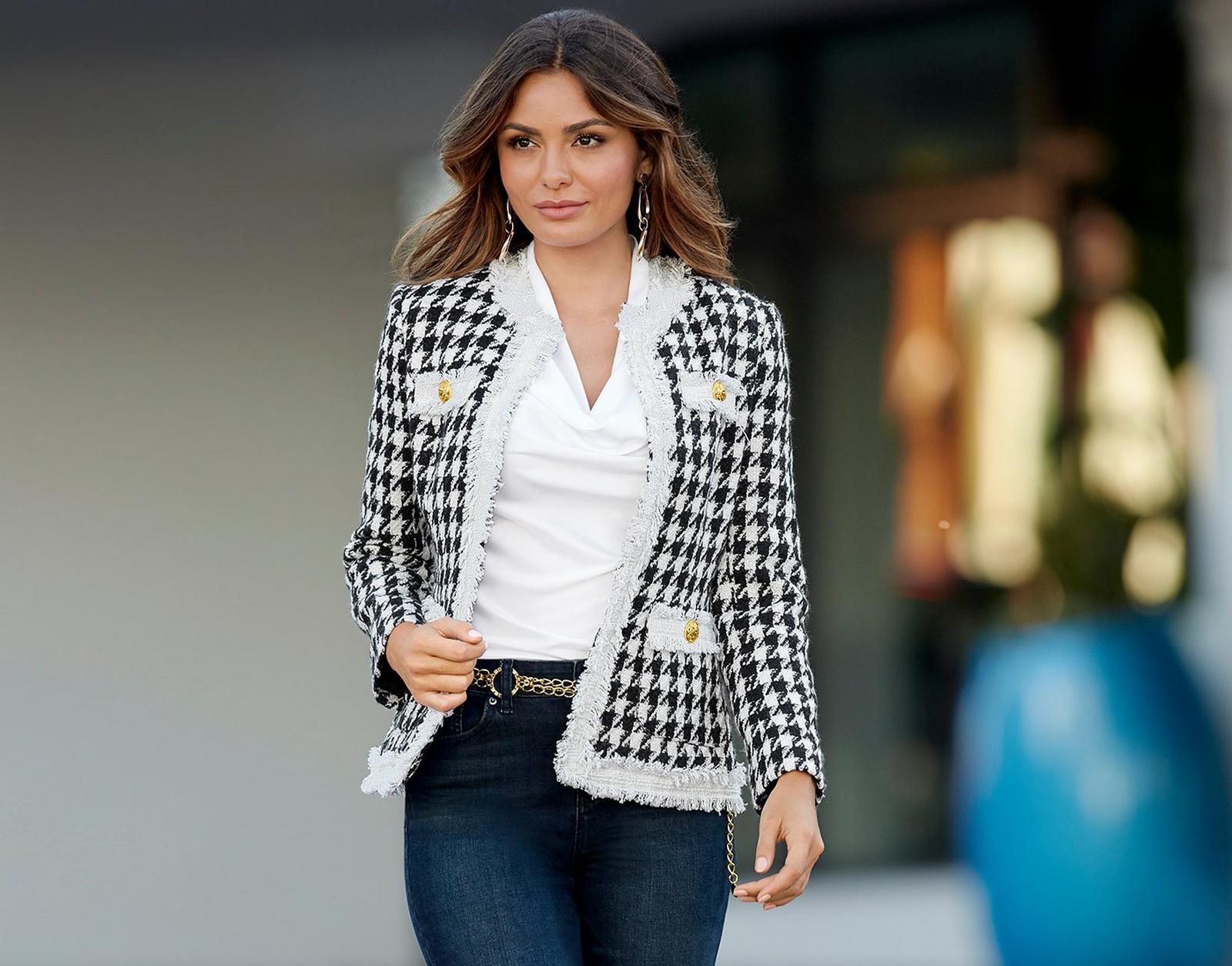 Click image to get the look
If your work wardrobe feels a bit tired, you may want to consider a few simple tricks to freshen up your look. Sometimes it just takes is a slight shift in styling pieces together or pairing different items you hadn't thought before. For most professions today, there is more freedom than ever when it comes to work attire, however, you may still want to stick to certain dress codes depending on what your day has in store for you.
MEETING WITH CLIENTS
For a client meeting, you'll always want to look polished and professional in a business suit, but you don't have to sacrifice your impeccably feminine style. In fact, showing confidence through your clothing choices can certainly make a strong impression on people. So change out the tradition button-down shirt for something more expressive, like a lace trimmed blouse or cami; and forego the basic black pumps and wear a trendier embellished shoe instead.
LEADING A TEAM
As head of a department or managing a team, your look should be authoritative but approachable. Wearing strong colors and pieces designed with distinction show a sense of savvy while expressing fashion sense. We like the Beyond Travel Collection™ from Boston Proper for the color choices offered as well as the exclusive wrinkle-resistant fabric that stays smooth and comfortable all day and night. Be sure to accent with statement accessories to demonstrate your attention to detail!
YOU'RE YOUR OWN BOSS
If you're running your own business, you probably have flexibility with your work wardrobe, yet you should still dress like a boss. Whether home-based or in a small office environment, tailored jeans or trousers and basic tops that can be layered under a jacket are great choices for a casual, pull-together look. The trick here is to be sure the proportions are balanced and the fits are flattering. Adding a colorful scarf makes the look extra chic and elegant, and completes your look.
THE CREATIVE TYPE
Flowy skirts, graphic tees, boho dresses, fun jewelry and funky footwear are styles creative types gravitate to. What better way to express creativity than in these unexpected looks? If you are in a creative field, try adding new prints, embellished styles or trendy accessories to your work outfit rotation. You're sure to be noticed for your free-spirited work and fashion style.
Browse all the latest styles from Boston Proper here.