Style Tips
The Hot List
JUST IN: A Dozen new must-haves no style maven should go without
December 30, 2021
Resort season signals chic new beginnings in style—it's always such an exciting time with fashion week, clean slates, and a happy update to our closets.
Resort '22 is all abuzz with island-time motifs that feature hothouse blooms mingling with bold palm fronds and pops of seashells. Dreamy creamy candy colors are all aglow. Matched sets continue as a key trend as everyone loves the unifying top and bottom look. Graphic prints and look-defining silhouettes in pants emerge too, which comes as no surprise. We had focused so much on waist-up dressing for zoom calls for so long…bottoms were bound to play the starring role. A femme and airy spin on jackets come into play as well, with lighter weights, hues, reimagined tweeds, and dip dyes. Style evokes an escape to someplace far away and exotic or conjured lush tropical destinations. We could talk about all of these emerging spring trends for days, and we will! But for now…
This magical time of transition between seasons offered up style so good we couldn't stop at a mere TOP 10 for your spring wardrobe refresh. Instead, a fashionable twelve-pack of inspired essentials is coming at you. Cheers to sunny days ahead!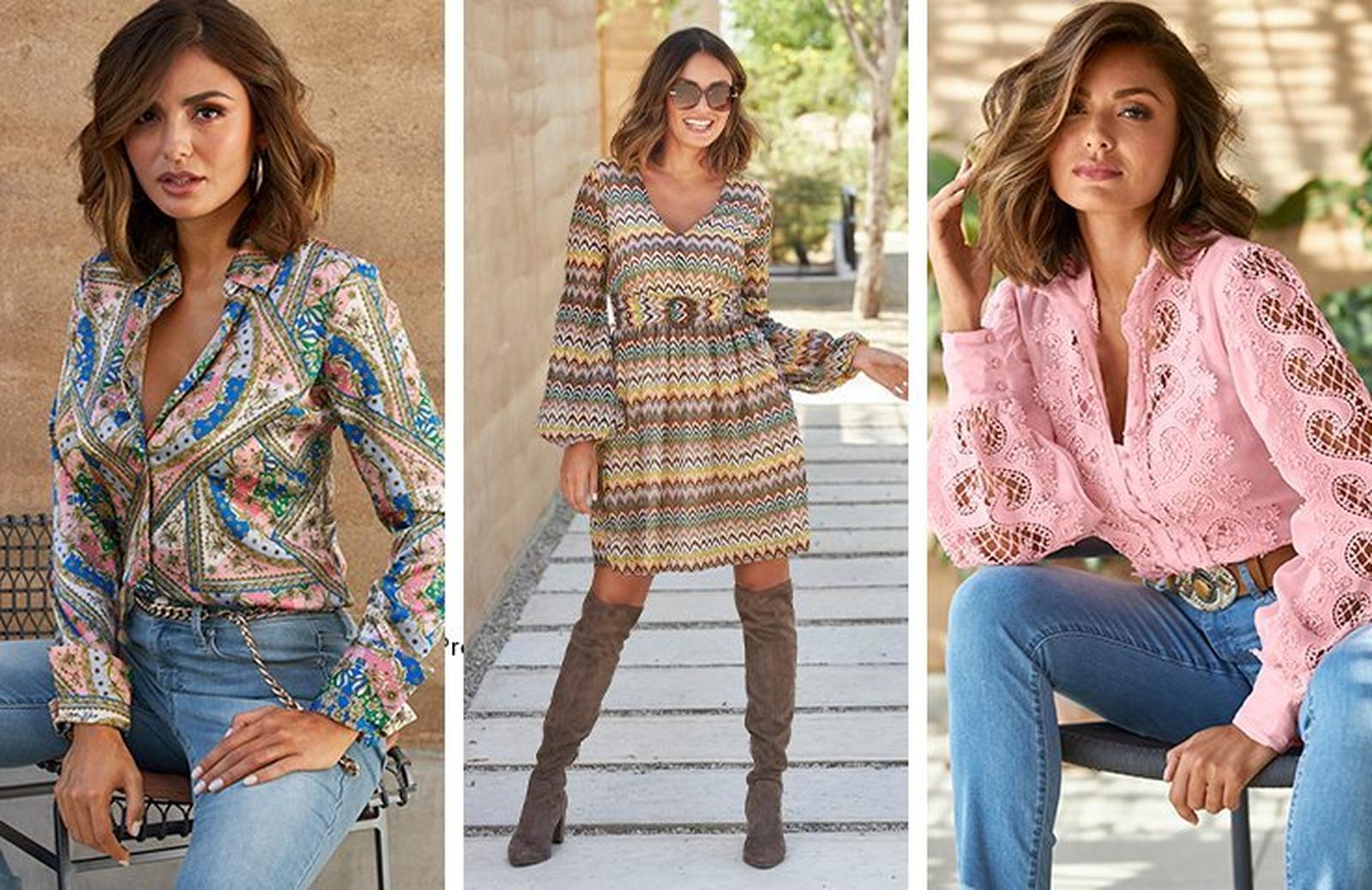 Click each item to get the look
1. JOYFUL PRINTS — Evoking a bright, boho-luxe spirit: tropical, mosaic & status prints.
2. NEUTRAL TERRITORY — Fashion ushers in a new season of rich, earthy hues.
3. FEMININE TEXTURE — Lovely dimensional embroidery, lace, plush fabrications and more.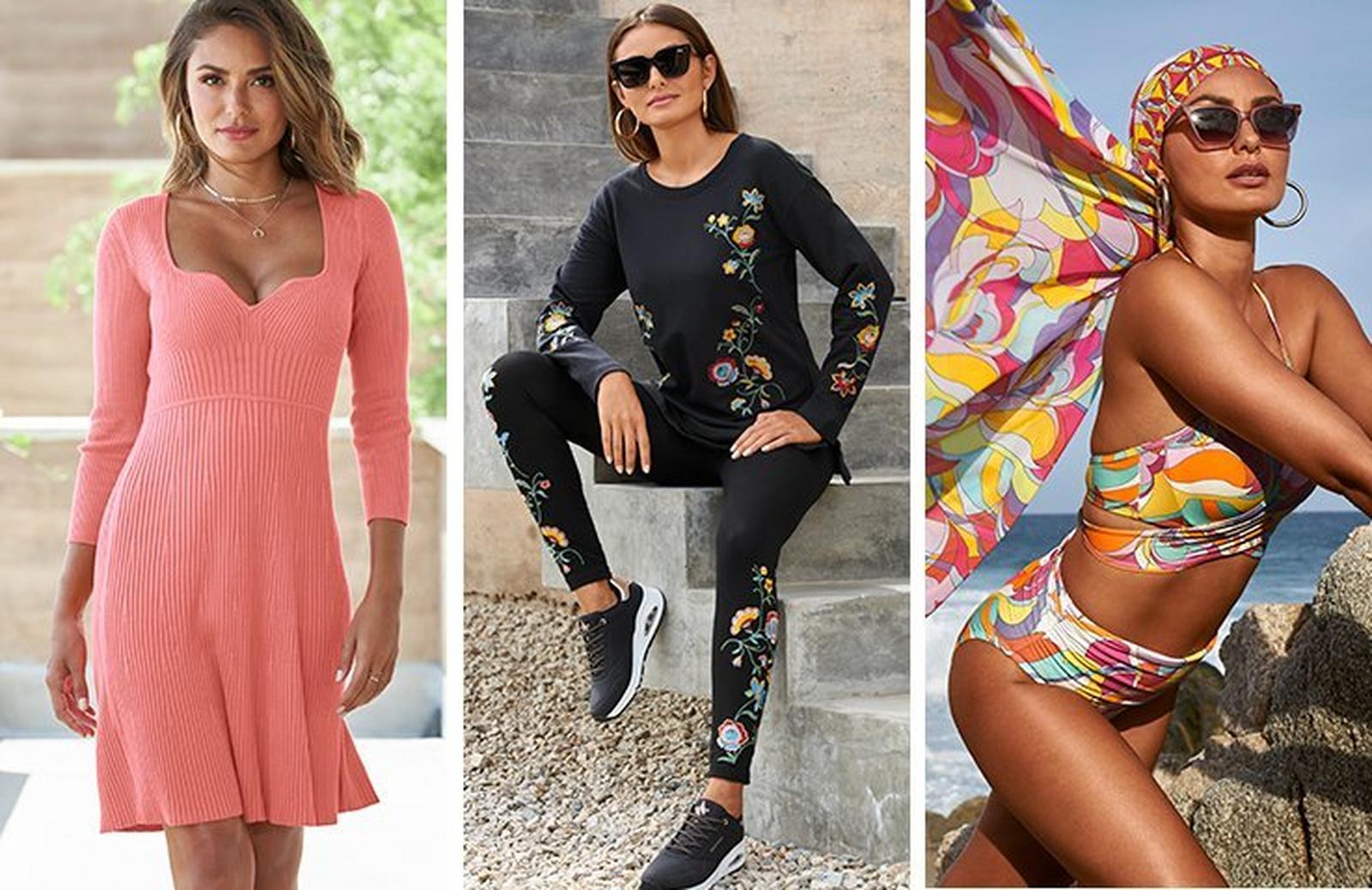 Click the "+" to get the look
4. PUNCHED-UP PASTELS — Spring hues get an injection of vivid, energetic color.
5. STAND OUT SETS — The matching set reemerges in elevated new ways.
6. POOLSIDE GLAM — The chicest, most-confidence-boosting swim collection yet.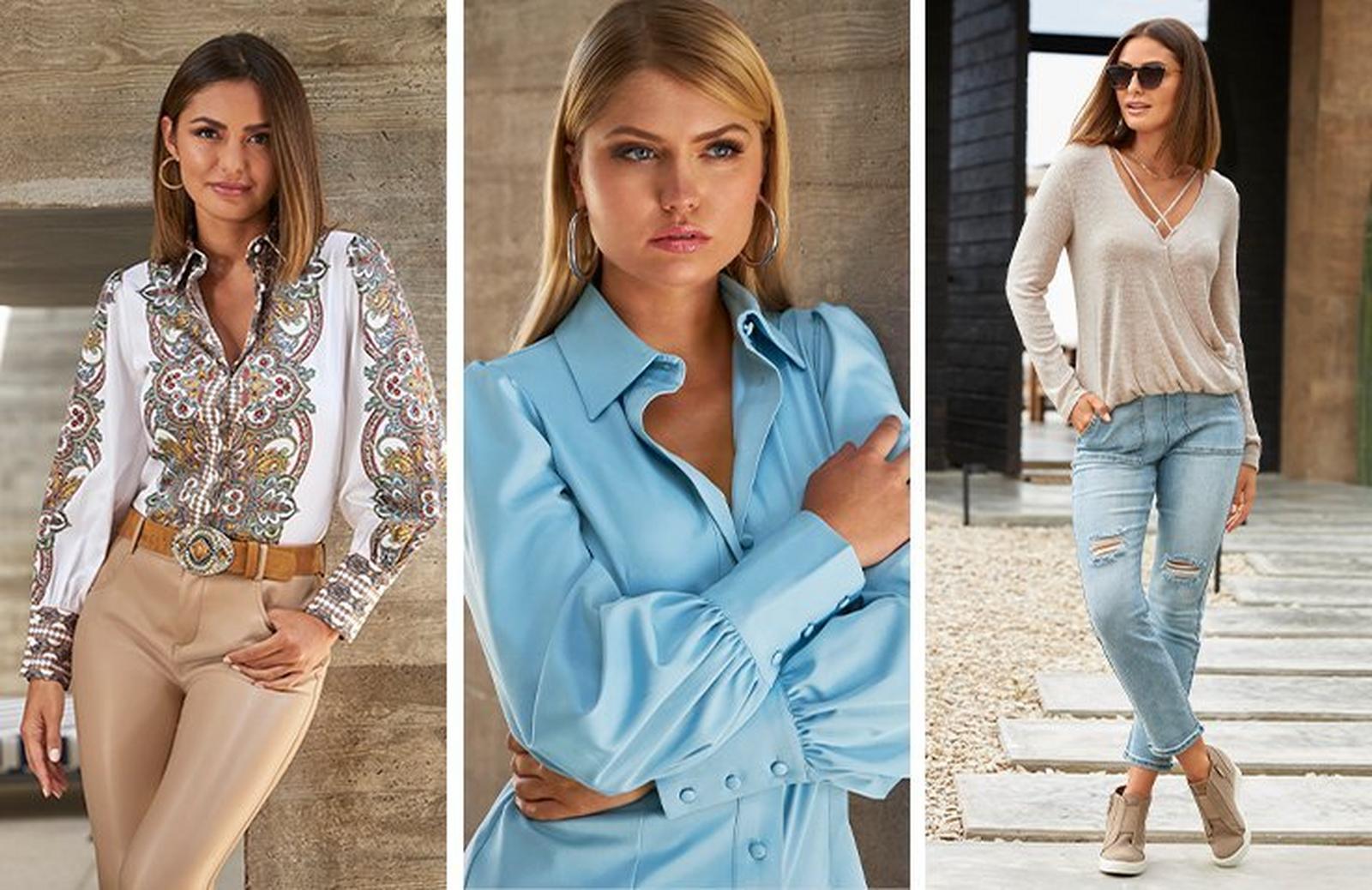 Click the "+" to get the look
7. DRAMATIC SLEEVES — The puff sleeve, the poet, the flare + embellishment!
8. THE MODERN BLOUSE – Romantic Victorian vibes revamped.
9. HOT PANTS — Now trending, a hip 'waist-down' focus as we step outdoors.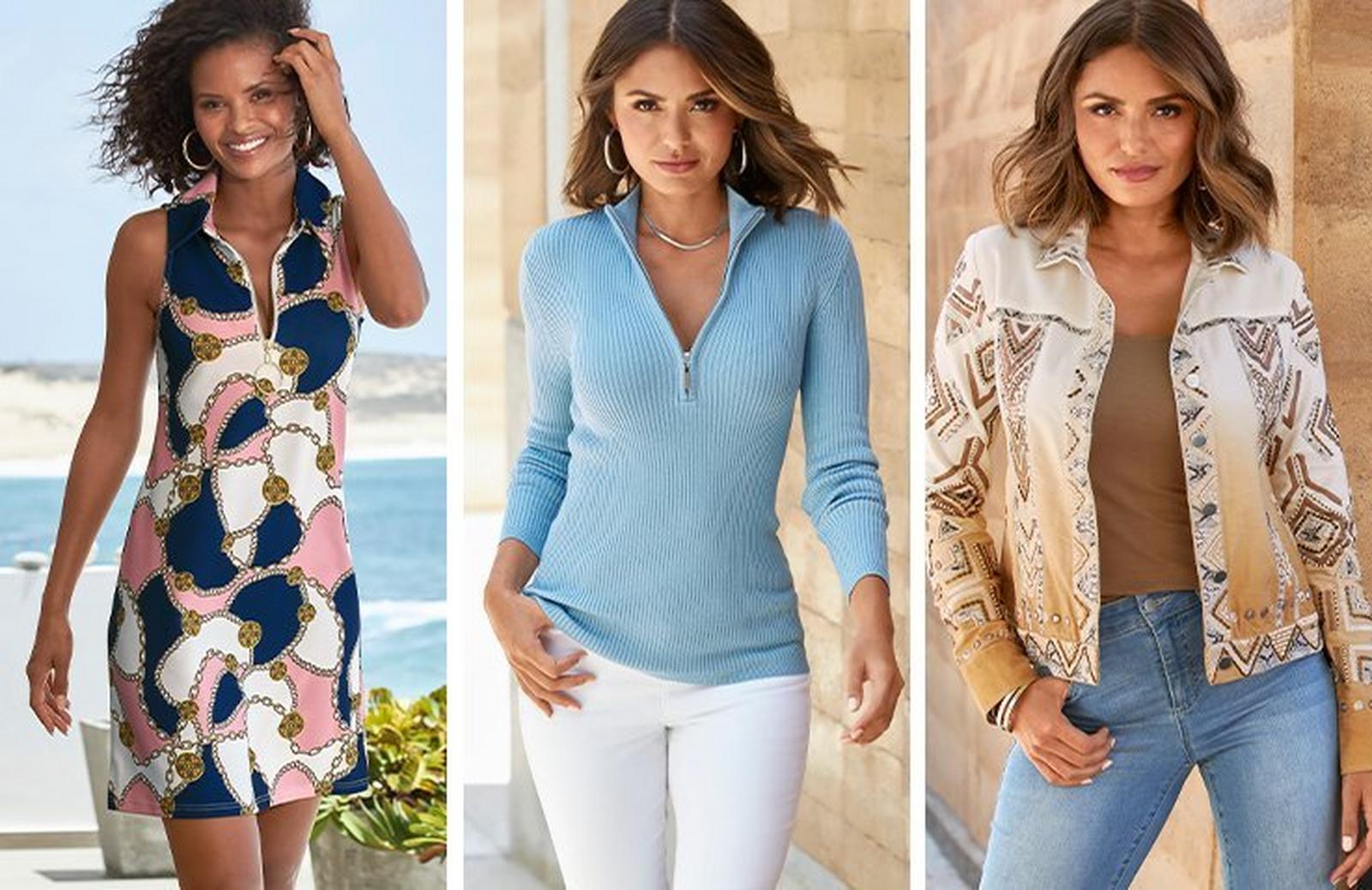 Click the "+" to get the look
10. STATUS-PRINT CHIC — Opulent motifs in fresh new reiterations.
11. WEAR-NOW SWEATERS — Lighter, brighter layering that feels so right now.
12. JUST IN: JACKETS — Unique new spins to layer over your looks.