The Black Pant Perfect to Wear Everywhere
You need these versatile styles in your life.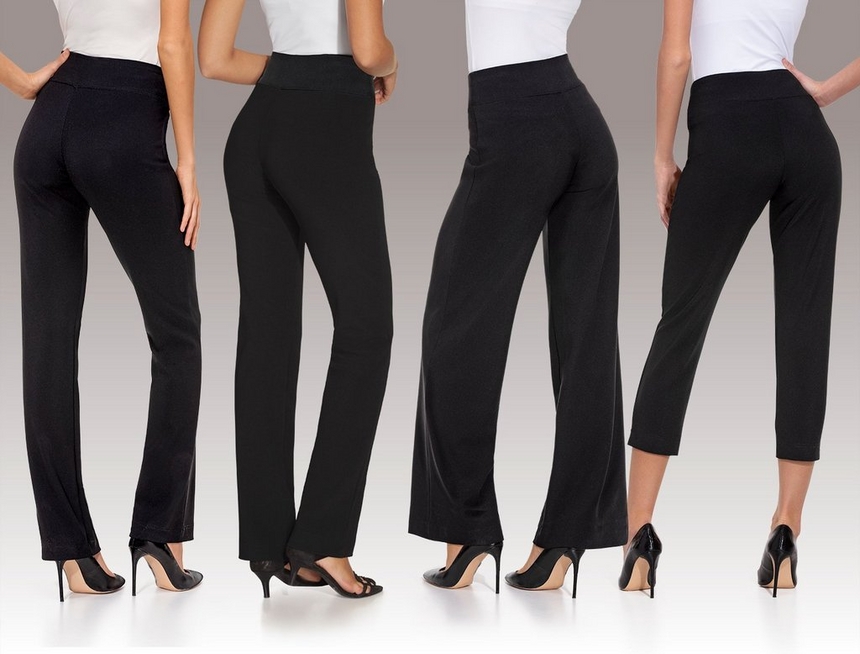 Click "+" to get the look
Look no more! The perfect pant from the exclusive Beyond Travel™ Collection at Boston Proper® is all you need. With versatility, comfort, chic style and easy-care, there's nothing more a fashion savvy woman could possibly ask for in a pant. These top-rated looks smooth the silhouette, offer wrinkle-resistant wear and stay comfortable hour after hour. The best part is there's a choice of black travel pant designs for every body and every desired look.
Beyond Travel Pant
The original wrinkle-resistant pant in the collection remains a bestseller, featuring a timeless straight leg and pull-on waistband. This elongating, classic cut offers true versatility to easily create a variety of outfits for work to weekend.
Beyond Travel High-Rise Pant
Professional. Polished. Created for those who prefer a little more waistline coverage, the High-Rise Beyond Travel™ Pant provides the same classic pant features with wrinkle-resistant fabrication, a smooth, flattering fit and a blissfully comfortable feel. The higher, seamless waistline creates clean lines for you to look absolutely flawless.
Beyond Travel Palazzo Pant
Flowy and relaxed, the Beyond Travel™ Palazzo Pant is designed in the collection's exclusive wrinkle-resistant fabric and cut with a wider leg. Completely comfortable and effortlessly elegant, this look offers a modern, fresh silhouette within the perfect pant collection.
Beyond Travel Crop Pant
This ankle-baring style creates a completely different silhouette for a more casual feel. The Beyond Travel™ Crop Pant styled with a blazer is work-perfect and with a coordinating tunic from the collection, it's timelessly chic.
Along with their everyday style virtues, the Beyond Travel™ perfect black pants pack easily, making them must-haves for work and recreational travel. Plus, there are no dry-cleaning expenses!