Style Tips
Swimsuit Styles 2022
The One-Piece Swimsuit and Bikini Designs With The Best Coverage
December 30, 2021
Hello 2022, a brand-new season of style. With that said, and true to Boston Proper form (never shy away from tooting your own horn when it's deserved), you are about to lay eyes on the most fabulous, statement-making, sexy, and fashion-forward swimsuits EVER. And we confidently stand behind that statement. We cannot wait to show off our swimsuits for resort season this year. It. Is. AH-MAY-ZING. But alas, there is so much more to swimwear.
The one-piece has its job to do; smoothing and embracing your lovely female curves. The bikinis and two-piece swimsuits need to offer just the right amount of coverage and lift. And then there's our favorite little hybrid, the tankini—it needs to tackle all of the above. Low and behold, our design team has passionately endeavored to design not only the best bathing suit for your body type but a bevy of such styles you're going to feel like a million bucks in sauntering about and showing off, by the pool, the shore, and the lake this season. But before we dive in, something needs to be said. The goal is sexy; it's always been sexy! So here we go…
Daring is in your DNA
You're the style maven in your (social) circles. We see you. But how that carries over into your swim style is an entirely different animal. We say you look your best when you feel your best, so we took that pesky little thought of self-consciousness of the picture by designing perfect swimwear for every body type (go on and love and embrace yours). It is a new day, a new dawn, and swimwear is going to be your sexy new confidence-restoring friend.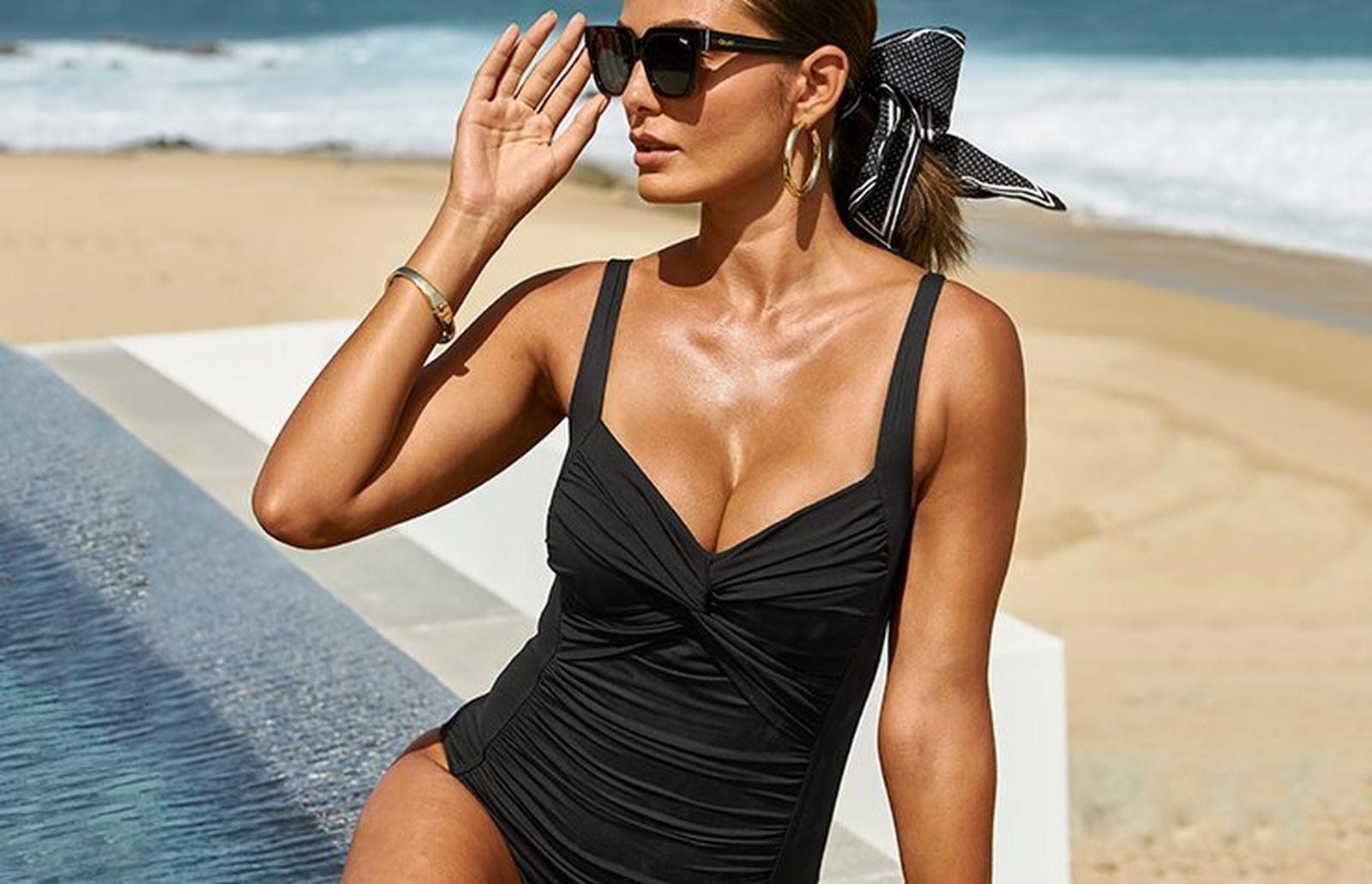 Click each item to get the look
DETAILS DETAILS DETAILS
Painstaking passion and genuine love go into every single design we create. It's in the details that make you shine…where the magic happens. From the well-thought-out silhouettes to the laser-focused attention to fit, the design and artistry and finally, the visionary trend-transcending accents, embellishments and unexpected finishing touches. The result: Iconic fashion swimwear.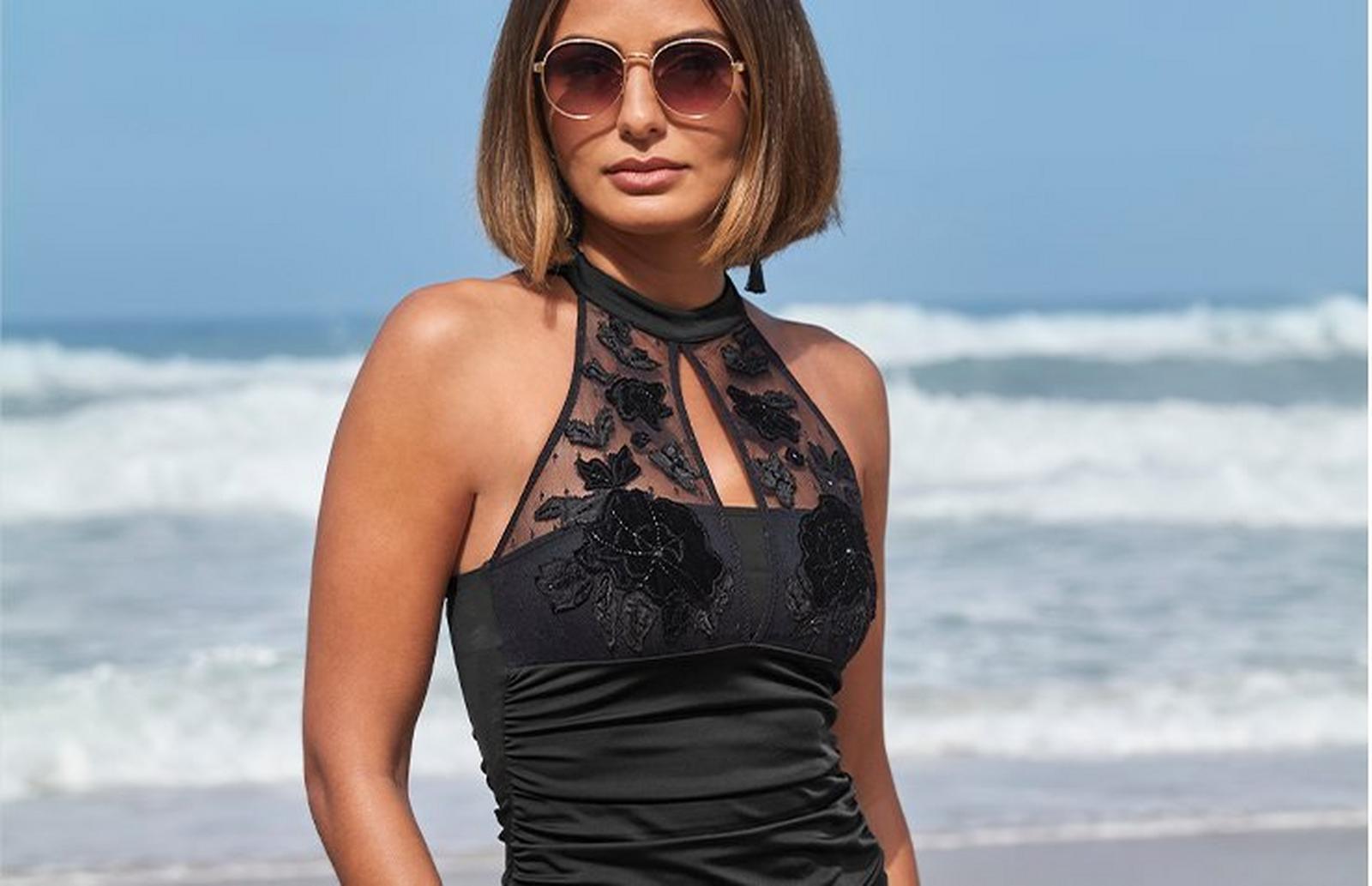 Click the "+" to get the look
THE FIVE HOTTEST SWIM STYLES OF 2022
So here it is, at last, the main event. Spring 2022's top five must-have swimsuits. This season's swim styles are next level... The stuff of dreams... So fiercely feminine. With unexpected details like the look of pearl necklaces galore, lavished in jewels and gems, decked out in dramatic fringe, and trimmed in sexy faux leather and zips.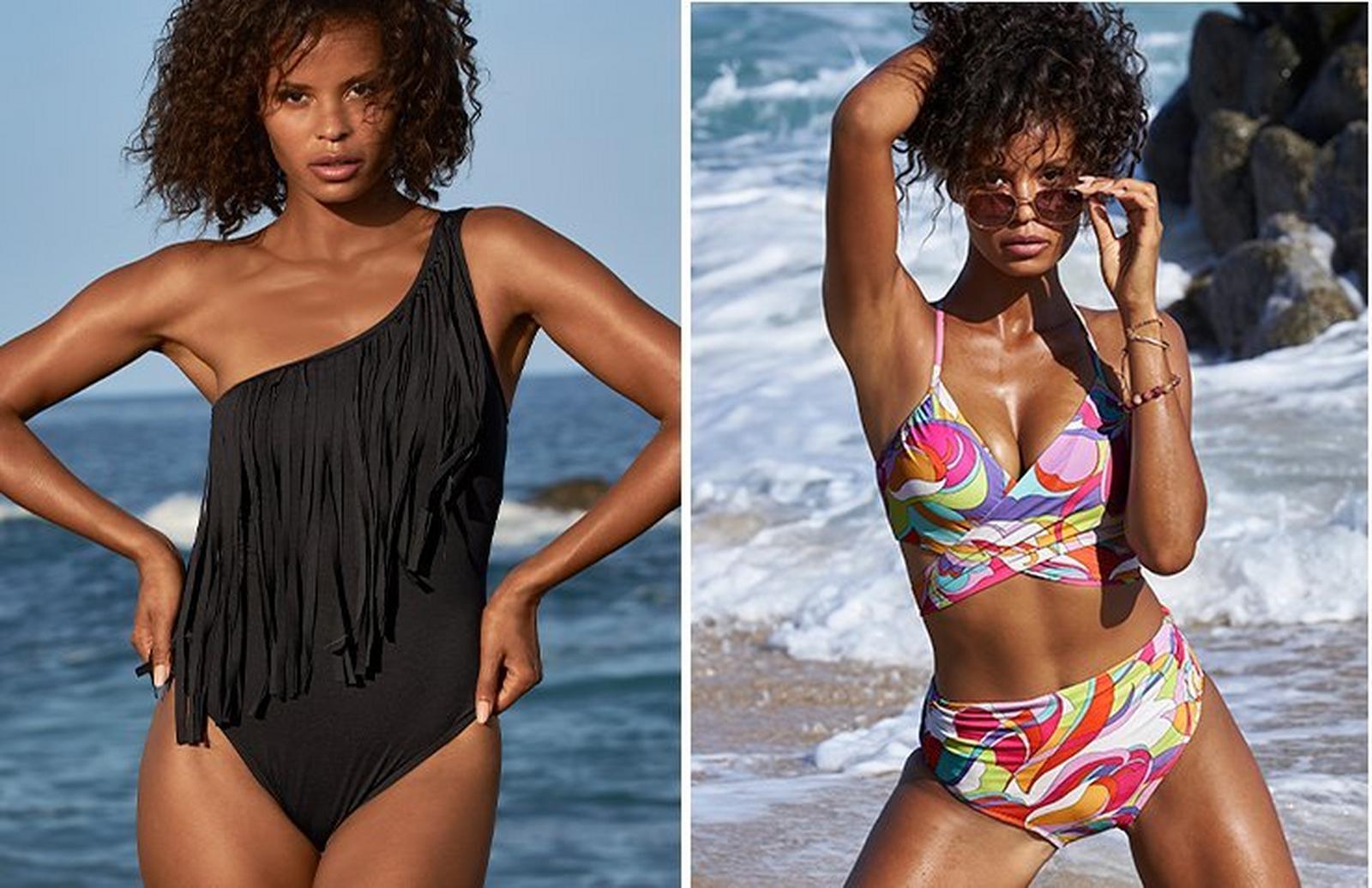 Click the "+" to get the look
1. THE FRESH NEW SILHOUETTE
The shape of things to come is so chic. Cue the one-shoulder, dramatic ruffles to the max, the romper swimsuit, and the cut-out. Spring's new swim silhouettes are so incredibly good!
2. GET IT IN PRINT
This is our happy place. Major prints are in our DNA. And they've translated to swim beautifully. Expect: Iconic modern mosaic color plays, boho-glam reimagined paisleys, and ultra-luxe status prints make a vibrant splash on the swim scene.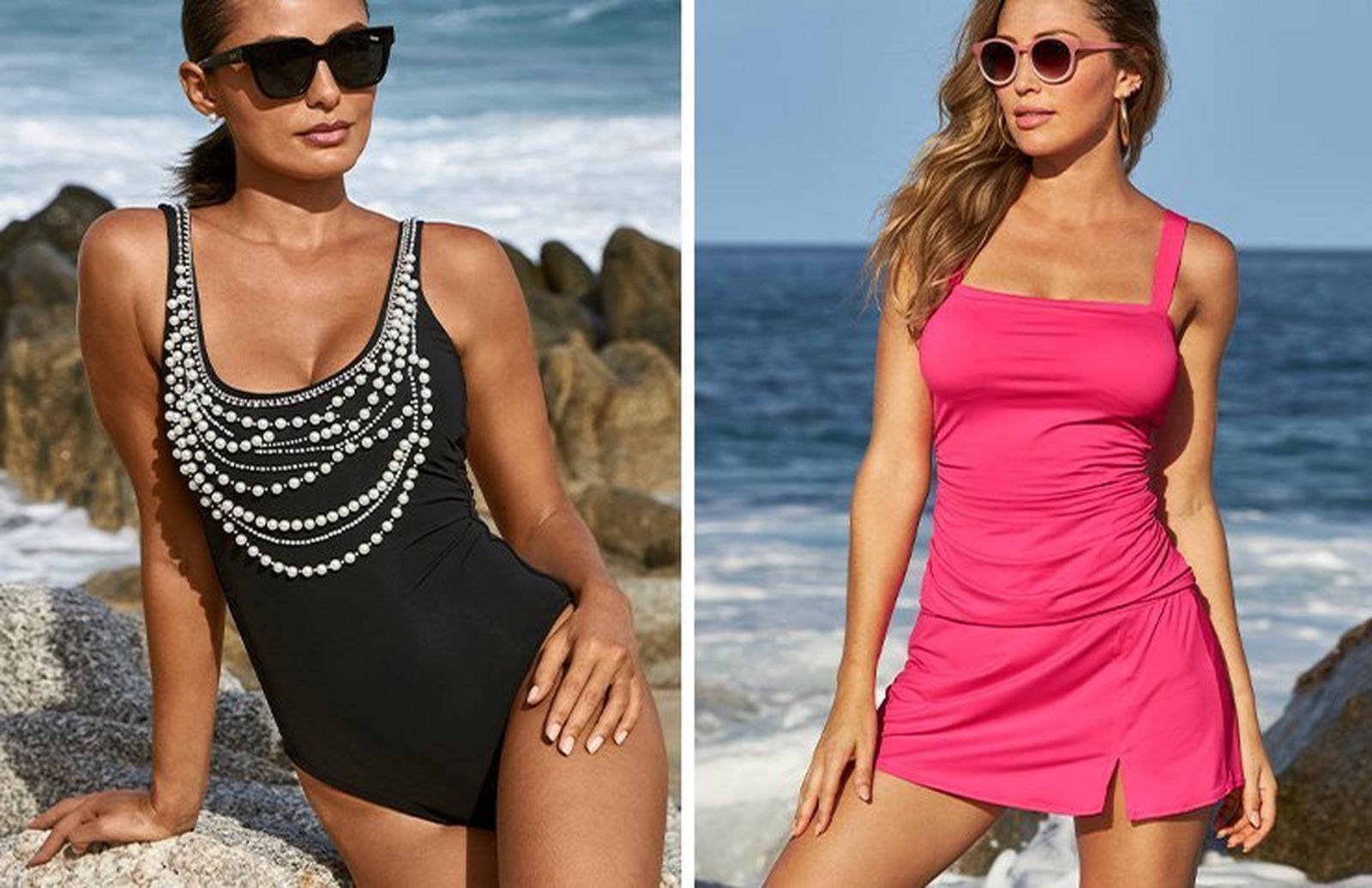 Click the "+" to get the look
3. THE EMBELLISHED STATEMENT
Lavished with gems, covered in jewels, draped in pearls, cascading with dramatic fringe —swimwear this season gets decked out in ways you might expect of a couture dress, yet waterproof!
4. THE PERFECT SWIM SEPARATE COLLAB
Cue Swim Sense. A line of swimwear by Carmen Marc Valvo exclusive to Boston Proper. We've collaborated on fresh new colors, designs, and prints to bring you styles that smooth, lift and flaunt your assets.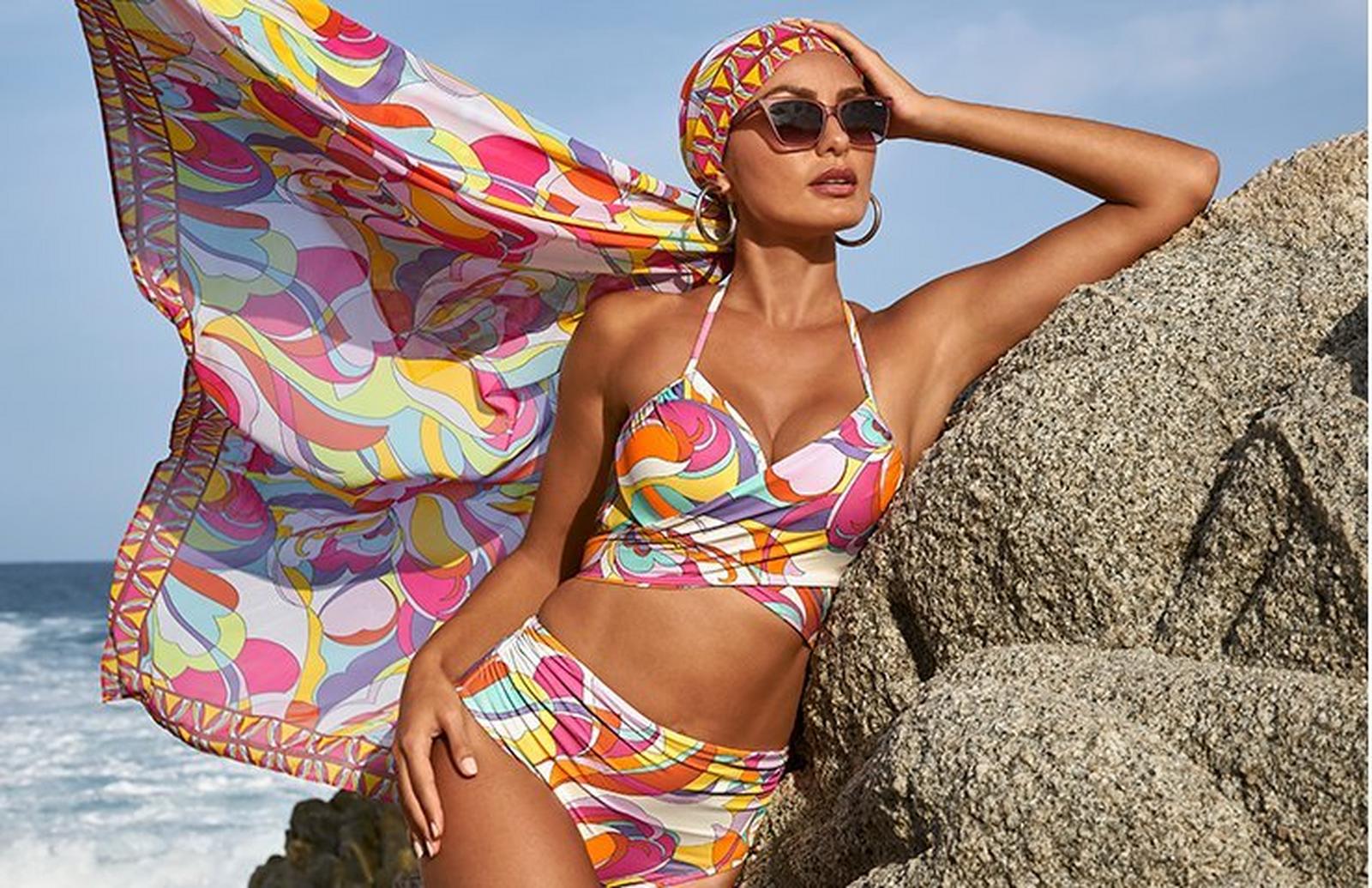 Click the "+" to get the look
5. THE APPROPRIATELY SEXY PLUNGE
The question is, "Can I pull it off?" The answer is a resounding YES! These alluring one-piece swimsuits are strategically designed, with clever lift and support built right in. Everyone is going to either envy or admire your sexy confidence, as they should.
PLUS ONE: THE COVER UP GOES BEYOND AS A FASHION POWERHOUSE
Swimsuit cover ups are often an afterthought, yet we usually regret not having a style staple when we want/need one.
"Want to grab lunch after the beach?"
"I need to grab dinner after this pool date!"
"Let's stay and watch the sunset…"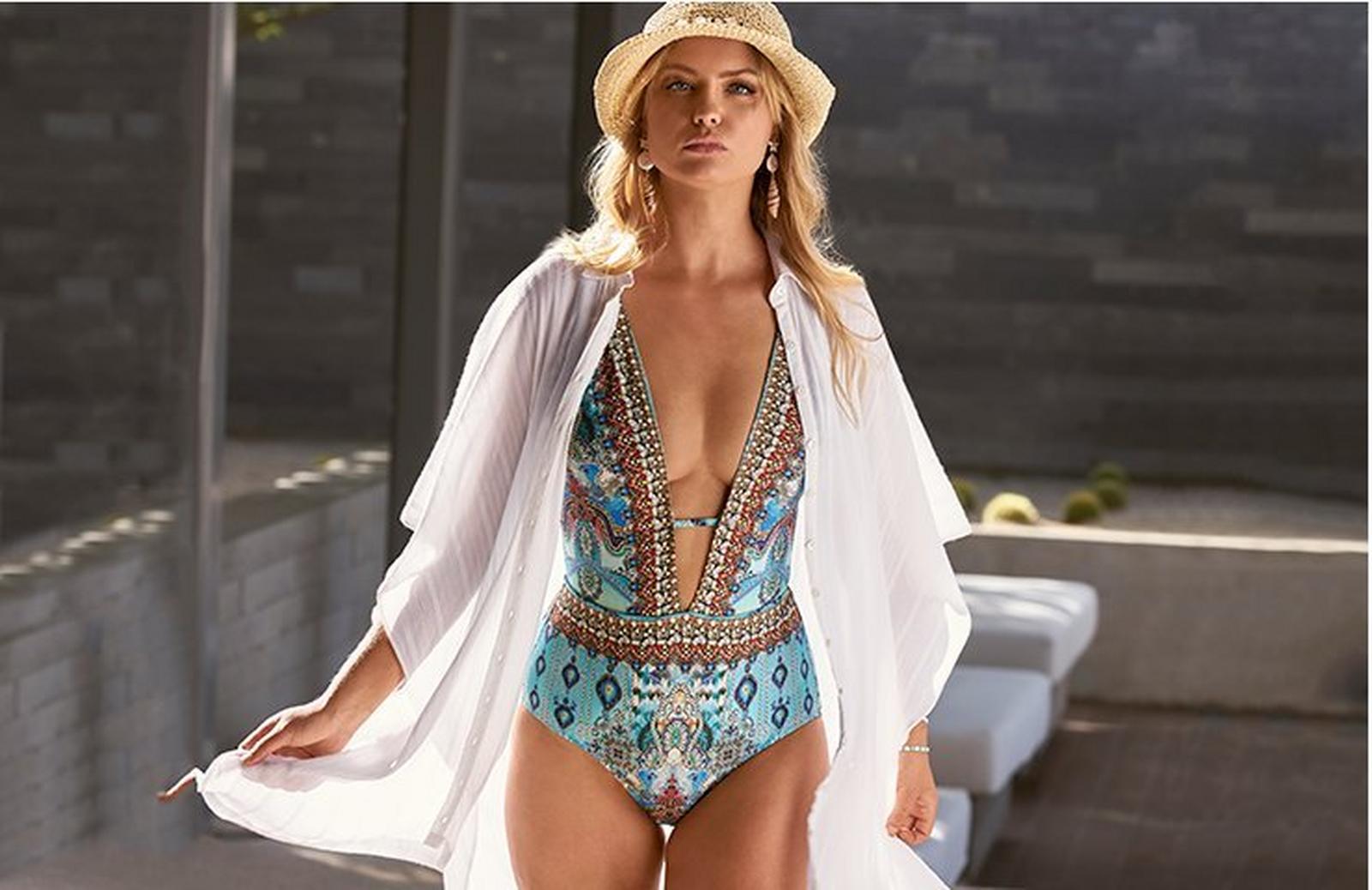 Click the "+" to get the look
FACT: You need AT LEAST one. Generally speaking, it's never the main focus when it comes to your swim style. However, think of the cover up beyond a layer to toss over your swimsuit. While it may be you love them simply to well, cover up, there are those styles that you just have to have…to wear in ways you've never imagined.
BACK STORY:
The most inspired collaboration transpired one unassuming day in the design studio, unleashing an iconic collection of sweeping lace and print dusters, insanely chic tunics, and glam pool-to-happy hour pull-on pants, revamping the cover up as you once knew it—elevating and expanding its absolutely essential style versatility. It became an OUTFIT MAKER! Cover ups are going places, literally.
Now make a splash, set sail, dive in, make waves…do all the fun things! You look gorgeous.