SWIM LESSONS

With spring in full swing, it's only a matter of weeks before swim season kicks in. That means vacations at the shore, a day at the pool and weekends sailing the seas. Now, before a wave of panic and despair strikes as you think about those extra few pounds or flabby upper arms, you should know we've got you covered, literally, with swim solutions! We know there's a diverse range of women's body types and we also know wearing a swimsuit can be a little intimidating if you don't have model stats. At Boston Proper there are styles designed to slim and flatter every figure. So, take some swim lessons from us and be ahead of the class when it comes bathing suit style and feeling confident and at ease while enjoying activities by the water.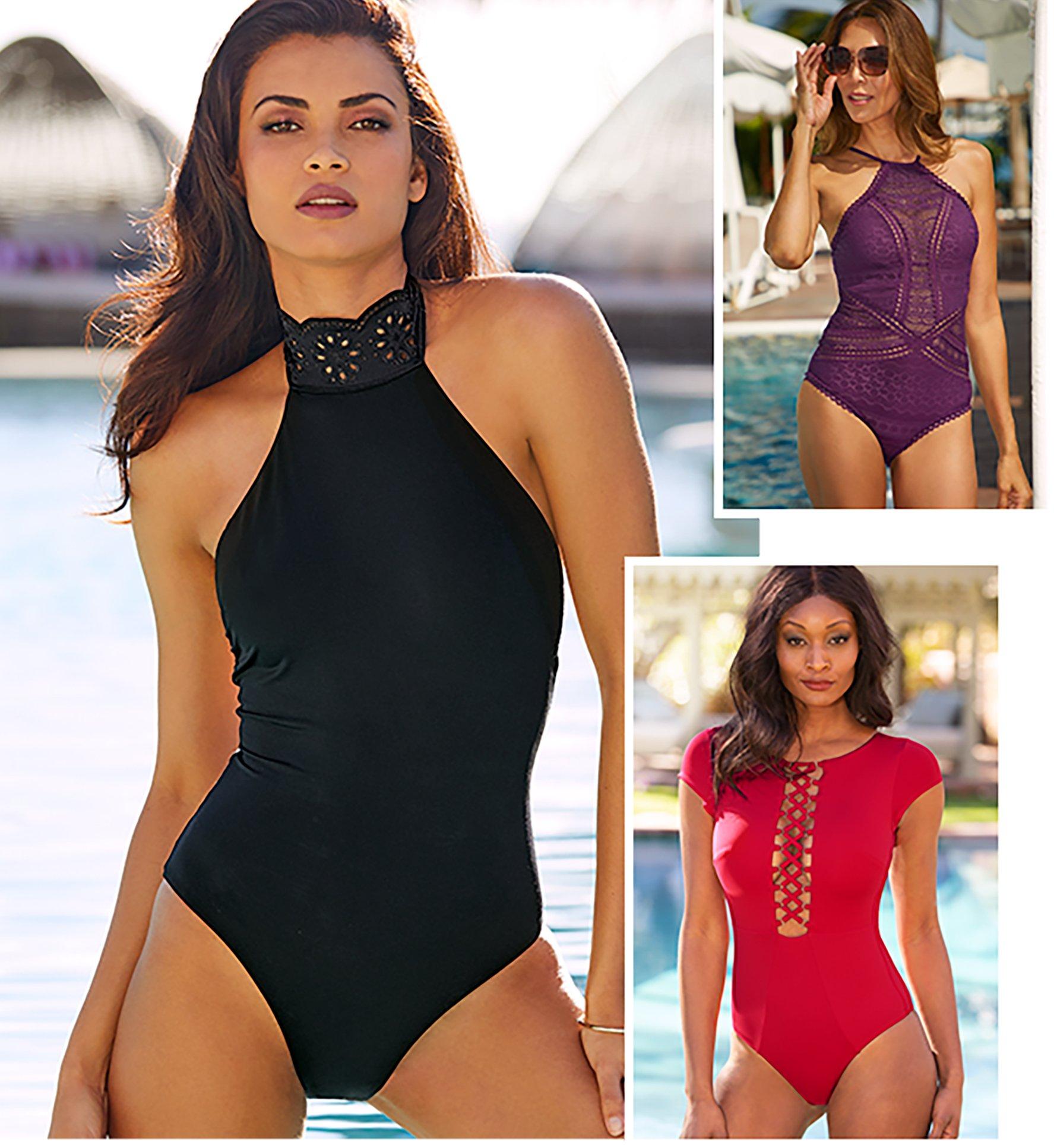 Lesson 1: GET HIGH TIED
Let's face it, not everyone has a divine décolletage or is comfortable letting it all hang out. If you would rather keep your chest and neck area under wraps, high-neck halter and turtleneck styles are ideal for elegantly covering up the bust. Also, these stylish cuts are a smart alternative to overexposing delicate skin to the sun and protecting the area from sunburn and freckling.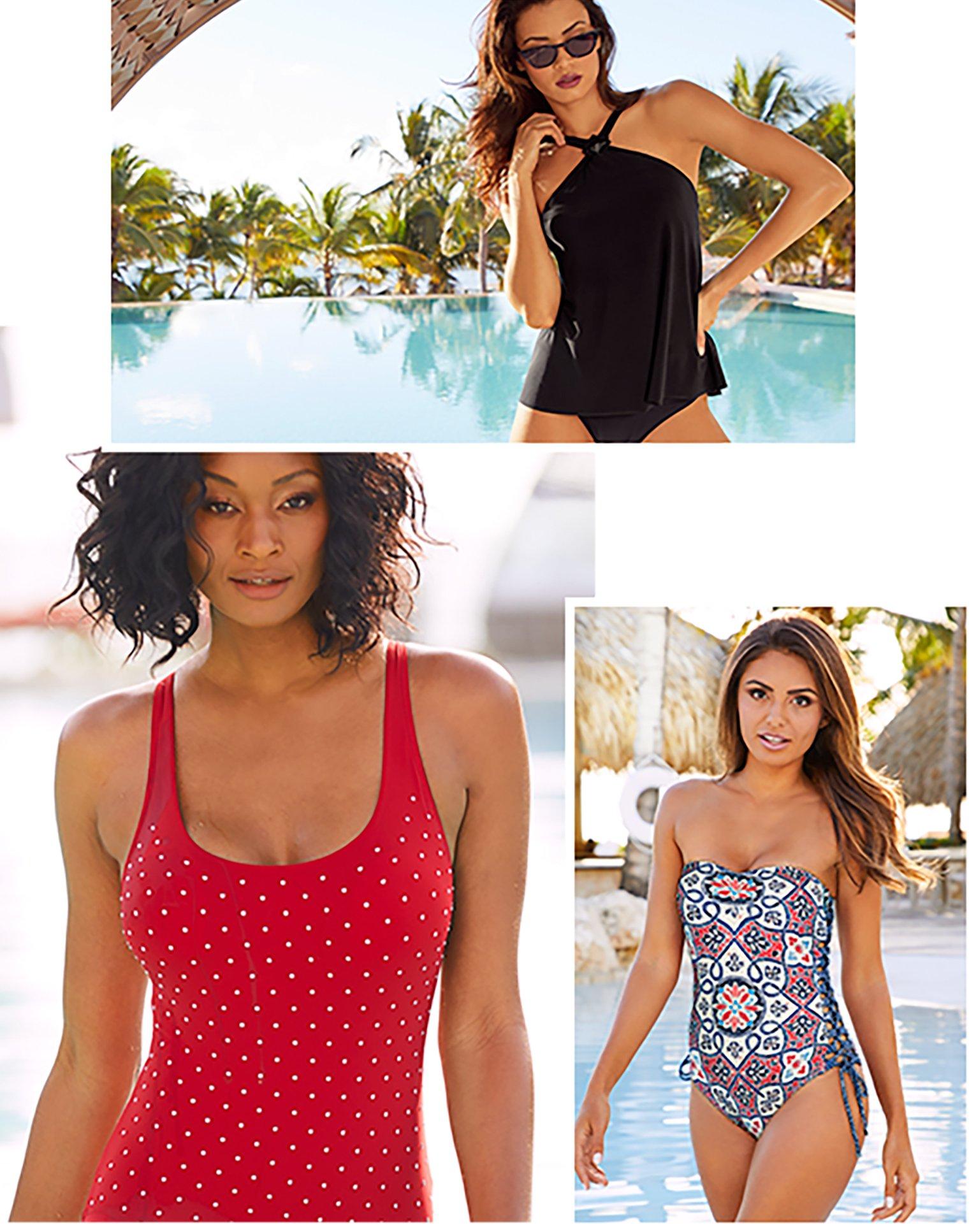 Lesson 2: DON'T BELLYFLOP
The midsection is probably a woman's number one area of concern when shopping for swimwear. Thankfully, one-piece, full coverage bathing suits can be fashionable and functional when it comes to minding the midriff. Some styles have built-in panels to hold you in, give a slimmer appearance and smooth out the silhouette. Other loose-fitting styles are designed to help conceal the lines of the torso while creating a billowy, softer look. Still others create optical illusions with cutouts, insets and details to make the body appear shapelier and curvier.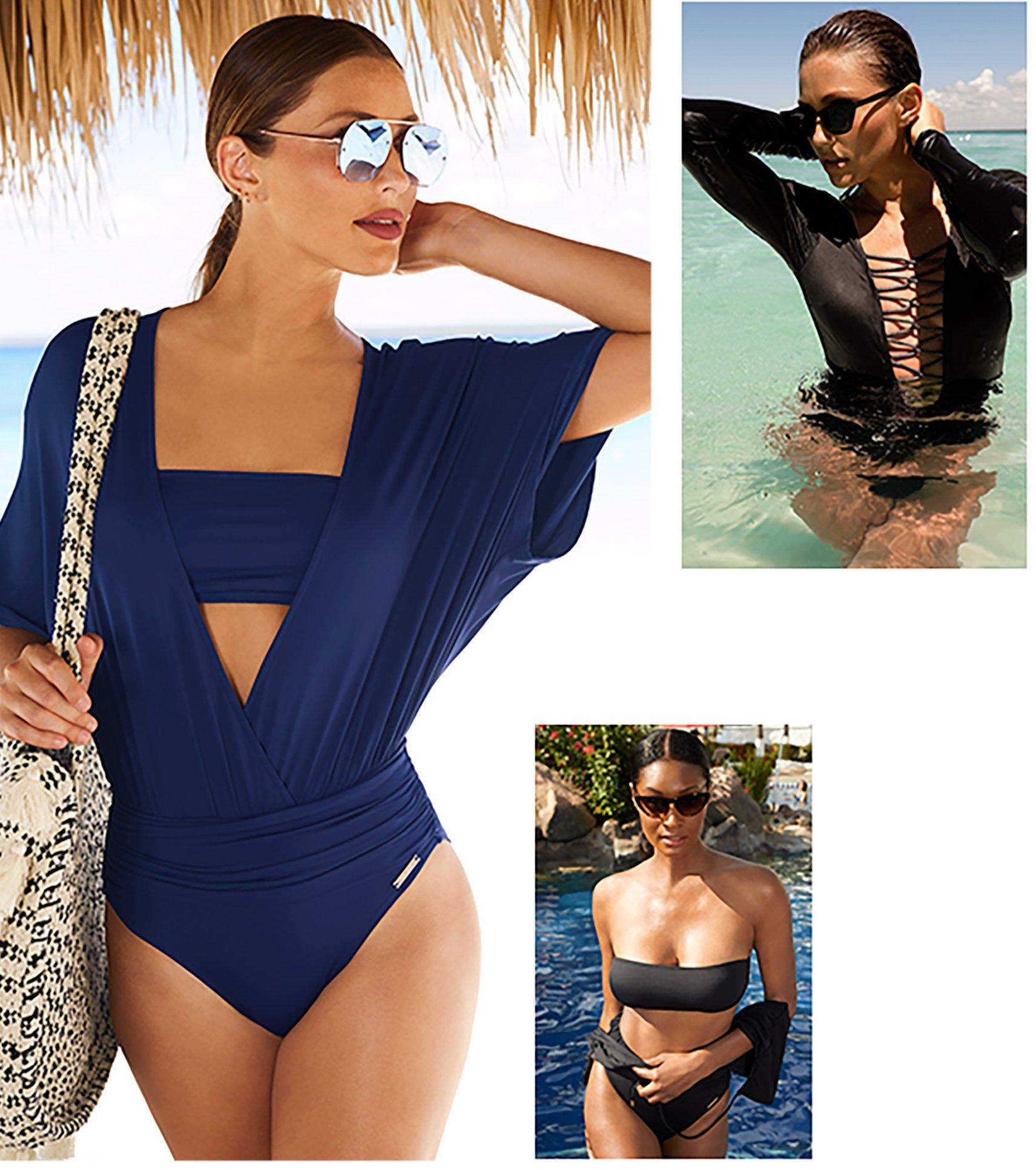 Lesson 3: WAVE YOUR ARMS
So maybe you skipped some workouts over the winter and your arms are not as supple and toned as they could be. Don't sweat it; wave goodbye to exposing upper arm jiggle in swimsuits with sleeves. Whether dolman, kimono, bell, ruffled or long sleeve, these styles make quite a fashion statement while keeping your secret safe. ​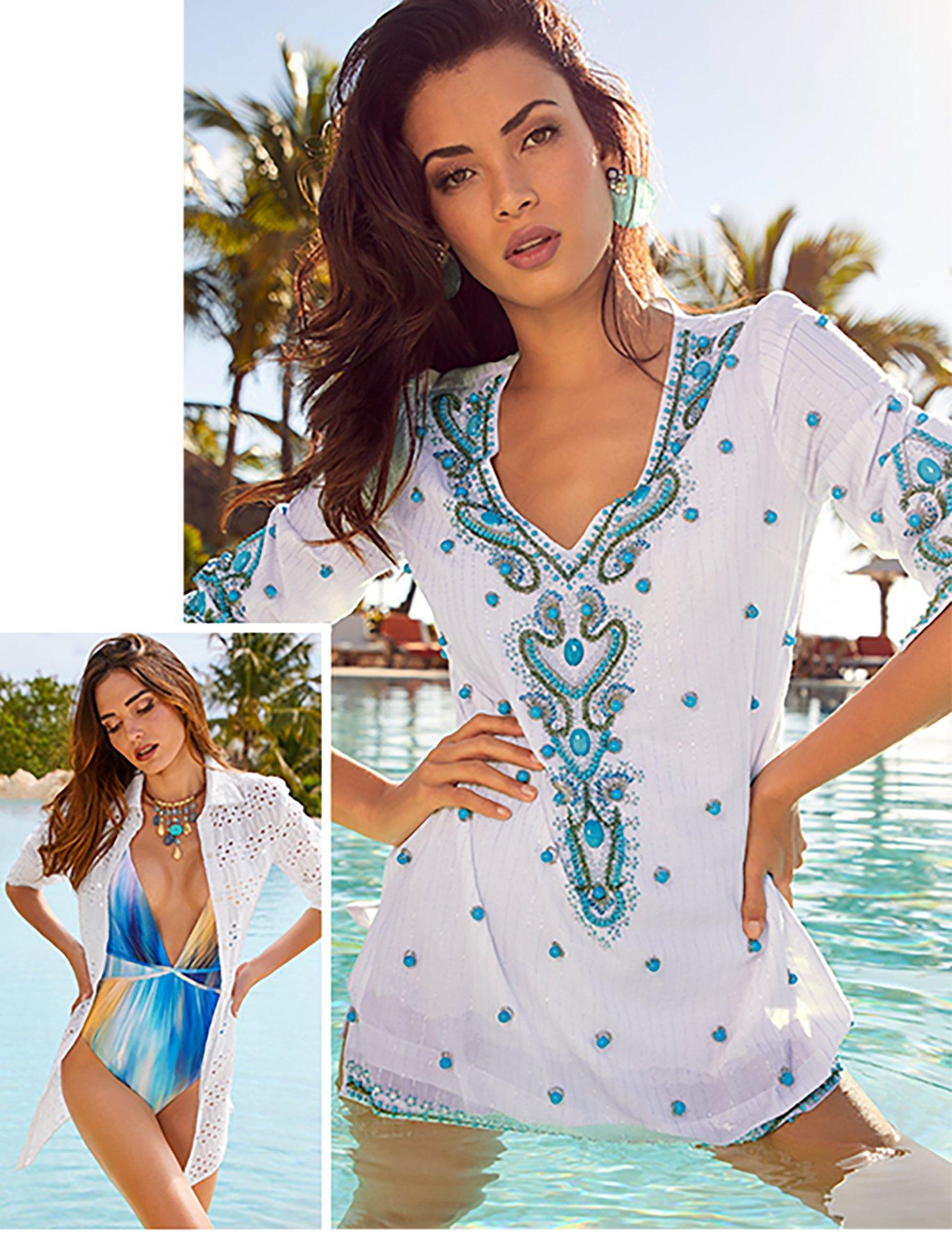 Lesson 4: COVER STRATEGY
Cover-up options can put one at ease while strolling along the beach or enjoying a poolside cocktail. From mid-thigh kimonos to long maxi dusters, a stylish cover-up is essential and adds confidence and comfort to any swim look.
As you make your summer plans, be sure to shop Boston Proper for these and other swim styles. You can conveniently shop online and try suits on in the comfort of your own home. While we believe you'll love your swim look, we do offer free returns and exchanges should you need a different size or style (as long garments are unworn and tags and hygienic strip are in place).