What's Trending
SUMMER STYLES
TO TRY IN 2020
This season's key trends, looks, colors and more
May 14, 2020
Warm sun-kissed days fade into mild moonlit evenings. Everything feels lighter, brighter and blissful. The latest summer styles express the ease of the season. When it comes to this year's summer fashion, the styles are alluring and elegant with a few key statements that capture the essence of the 2020 season.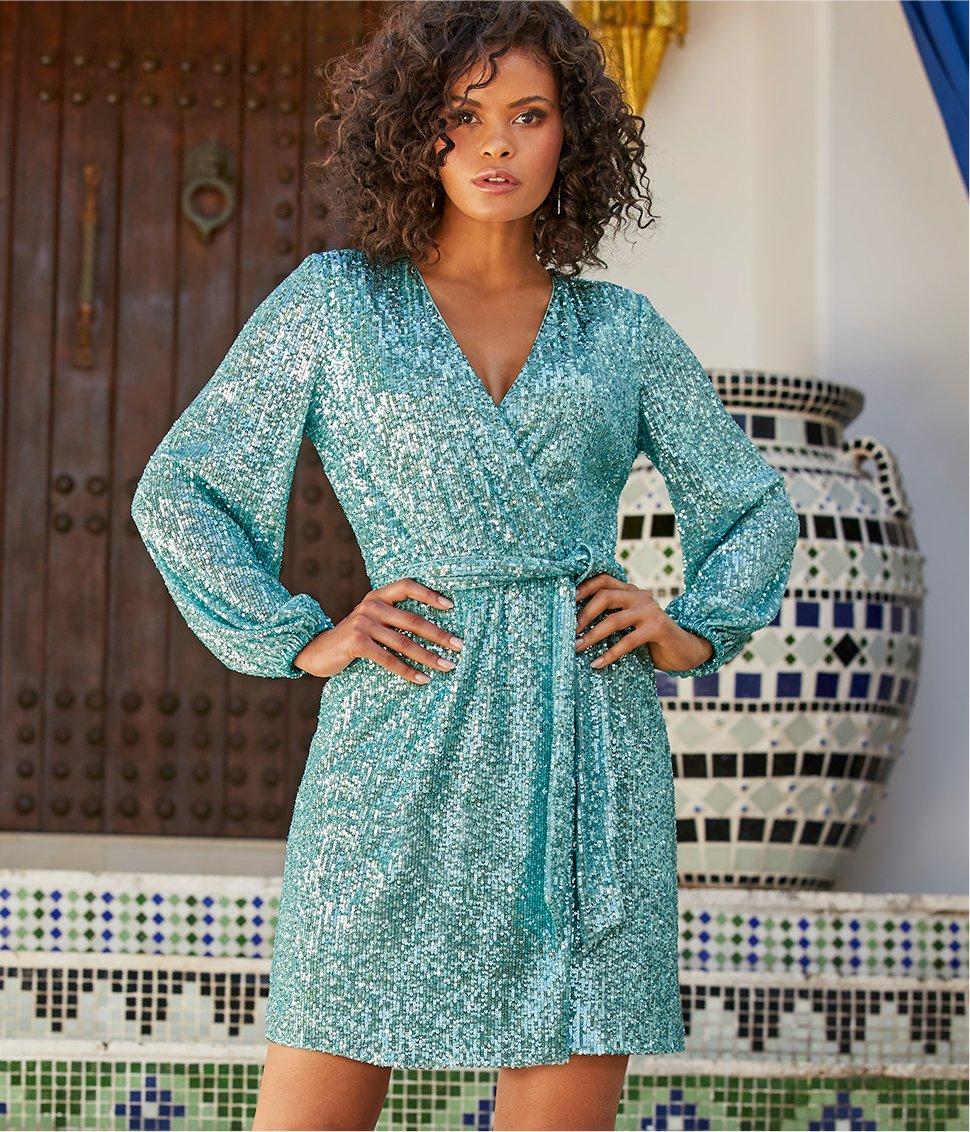 Click "+" to get the look
KEY TREND – Sequins & Sparkle
Day or night, casual or dressed up, sequins and rhinestones elevate an outfit for true stand-out style. From all-over sequin dresses, head-to-toe sequin midis or splashes of stones and sequins on flowing maxis, a special occasion look that sparkles is certain to make you shine. And with this look too glamorous to reserve for evenings only, rhinestone-embellished necklines and sequin-showered tops brighten up a casual outfit and capture the sun's brilliant light.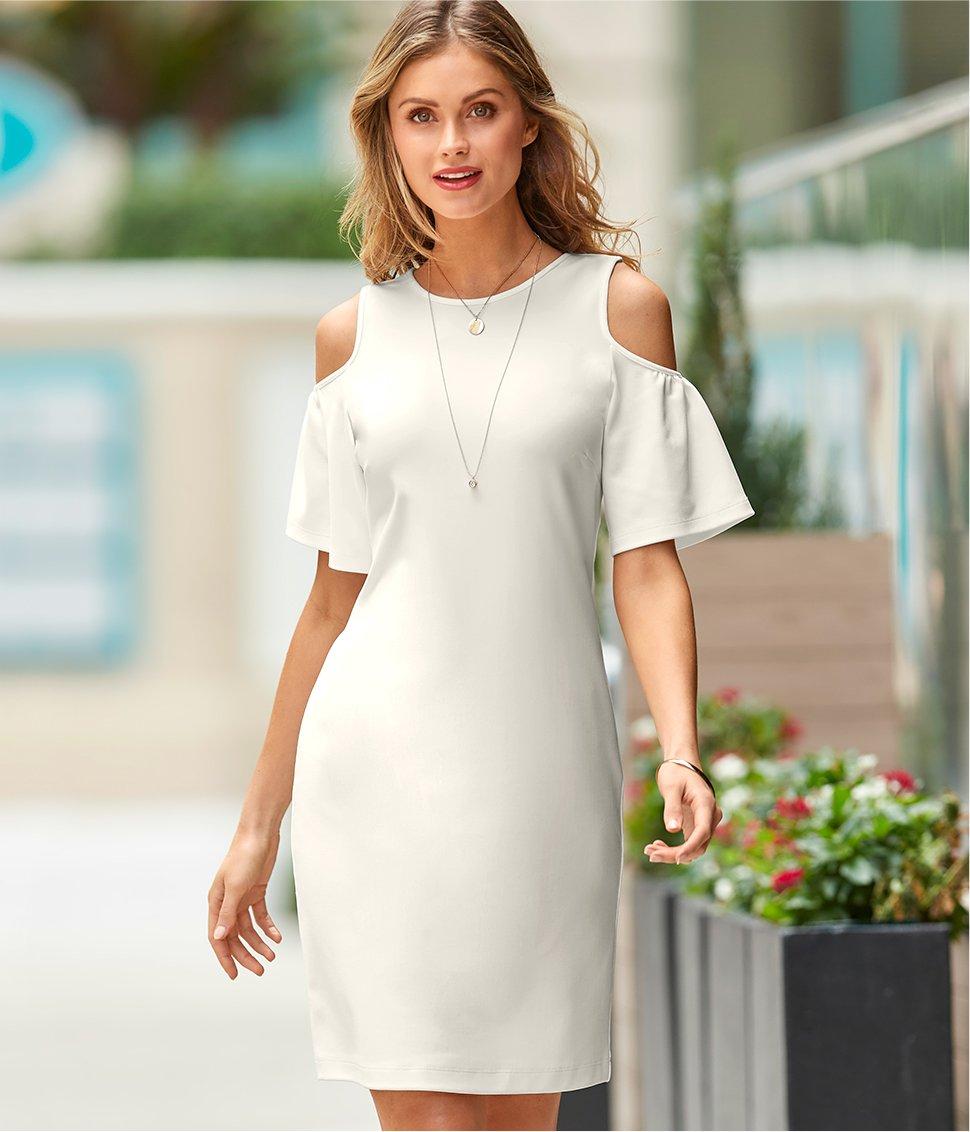 Click "+" to get the look
KEY LOOK – Shoulder Show
Warm weather always inspires skin-baring styles and a perfect way is to show off a glistening tan is with some shoulder show. There is a selection of summer dresses and tops, in a range of designs, to show a hint of the shoulder as well as ones which accentuate the feminine shoulder fully. As a most chic and elegant look, the one-shoulder design is edgy and retro at the same time while an off-the-shoulder top or dress style conveys romance and ease. Styles with cold-shoulder cut-outs or mock-neck and halter-neck looks with cut-in shoulders are a more modest approach to shoulder-baring style.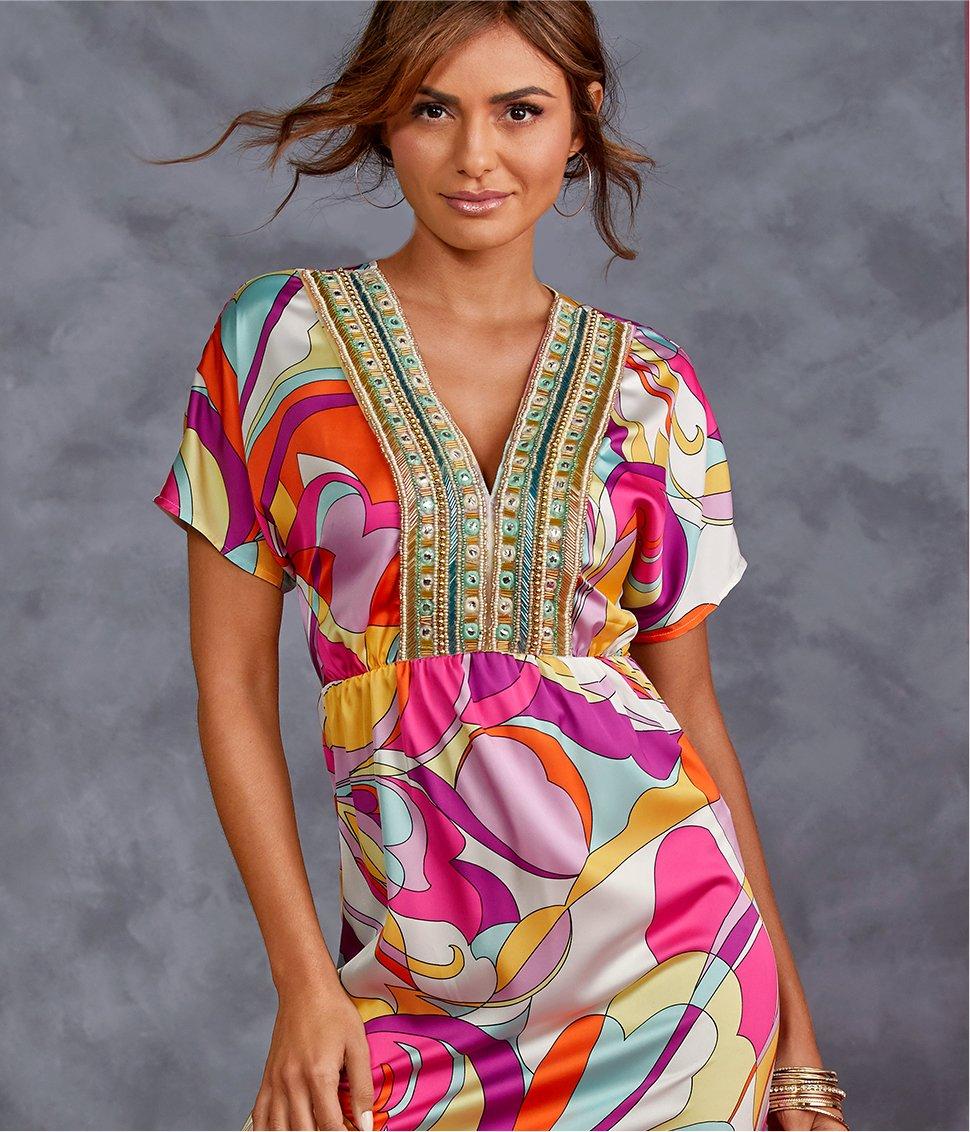 Click "+" to get the look
KEY COLOR – Sunrise Hues
A favorite pastime for early risers in summertime is watching the sunrise. As sky fills with light and the sun inches up on the horizon, the most expressive colors of dawn start the day. Theses vivid pinks, vibrant corals and bold, bright yellows are in this season's selection of styles for summer and designed in swirling, contrasting combinations of solids and prints.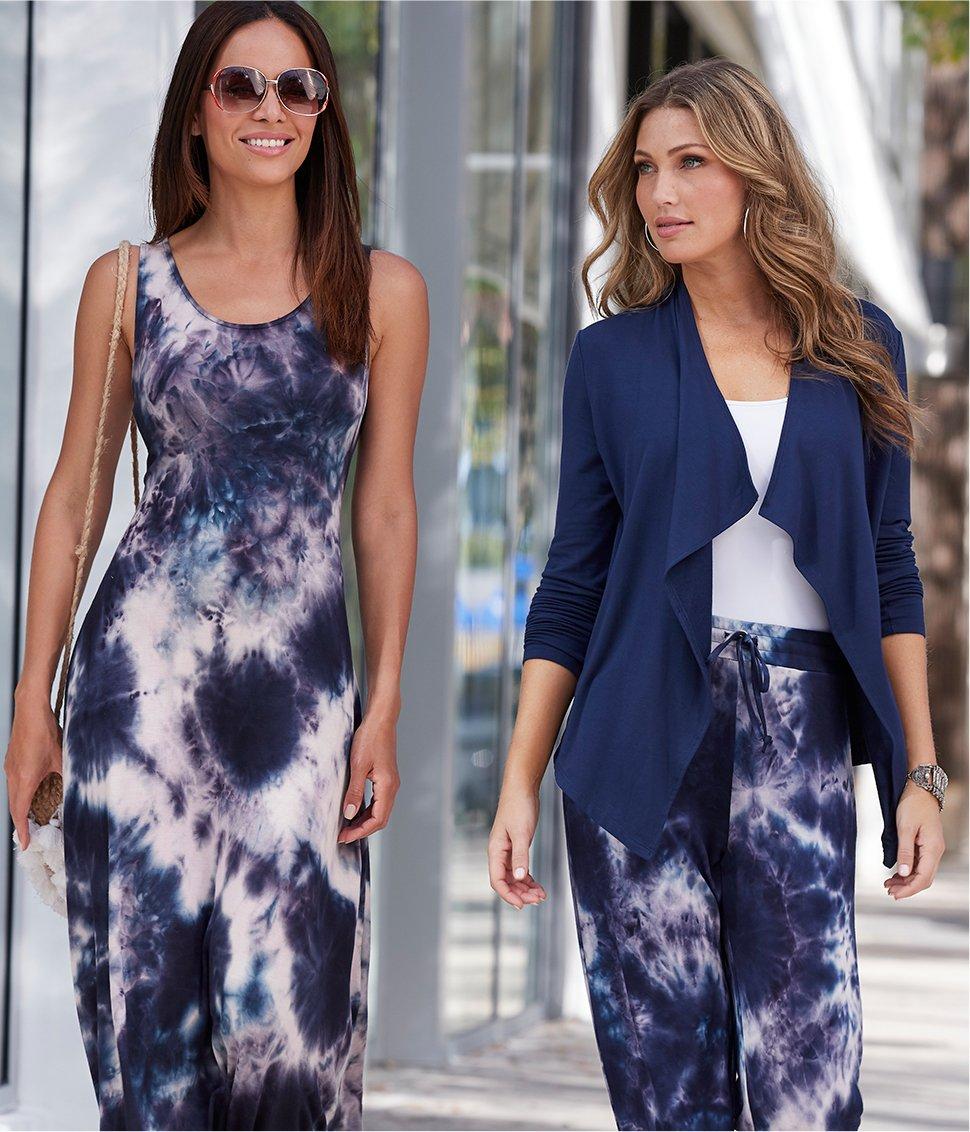 Click "+" to get the look
KEY FABRICS – Cool & Comfortable
As temperatures rise not only do the right styles matter, but the fabric you're wearing makes all the difference for ease and comfort. Breathable, lightweight fabrics lend themselves best to being relaxed and comfortable – fabrics such as natural linen and soft French terry are summertime staples. The exclusive collections at Boston Proper offer incredibly stylish looks in both of these fabrics and more. In the Summertime Essentials Collection, you'll find a selection of chic and casual chambray-like Tencel® designs along with tie-dye French terry looks, while the classic Linen Collection includes newly added styles and colors with a distinctive, tailored look.
With summer bringing times to be relished and enjoyed, the season's fashions at bostonproper.com offer the best 2020 styles to try.