Style Tips
STYLE TIPS FOR WORKING FROM HOME AND VIRTUAL OCCASIONS
Amongst the coronavirus pandemic, keep up with your routines and commitments
April 17, 2020
For some independent business owners and small businesses, working from home may be just another day at the office. But for most of us, working within the walls of our home is quite an adjustment that requires getting used to. Same goes for social events that had been on your calendar. Instead of meeting friends at the usual spot or putting an address into your GPS, you now have to download an app to join the party. For these strange times we're living through, but of utmost importance to help reduce the spread of COVID-19, we are more focused on what we look like when the camera is focused on us.
From zoom meetings to video chats, however you're virtually connecting, we've put together some tips for looking your best when it's time to make your on-screen appearance.
Work From Home Style
If you find the kitchen island just became your new workspace, you may be feeling a bit tense in the shoulders and back. Afterall, the setup is meant for prepping meals, not preparing monthly reports. A bar stool is not quite the same as a comfy office chair, so be sure your wearing comfortable clothing. Luckily, video meetings capture you from the waist up only, so we're going to focus on top styles here and leave you to wearing those cozy PJ bottoms or your favorite yoga pant to start your workday. From the latest collection of styles at Boston Proper, you have a variety of tops to choose from depending upon the degree of polished and professional you need to be.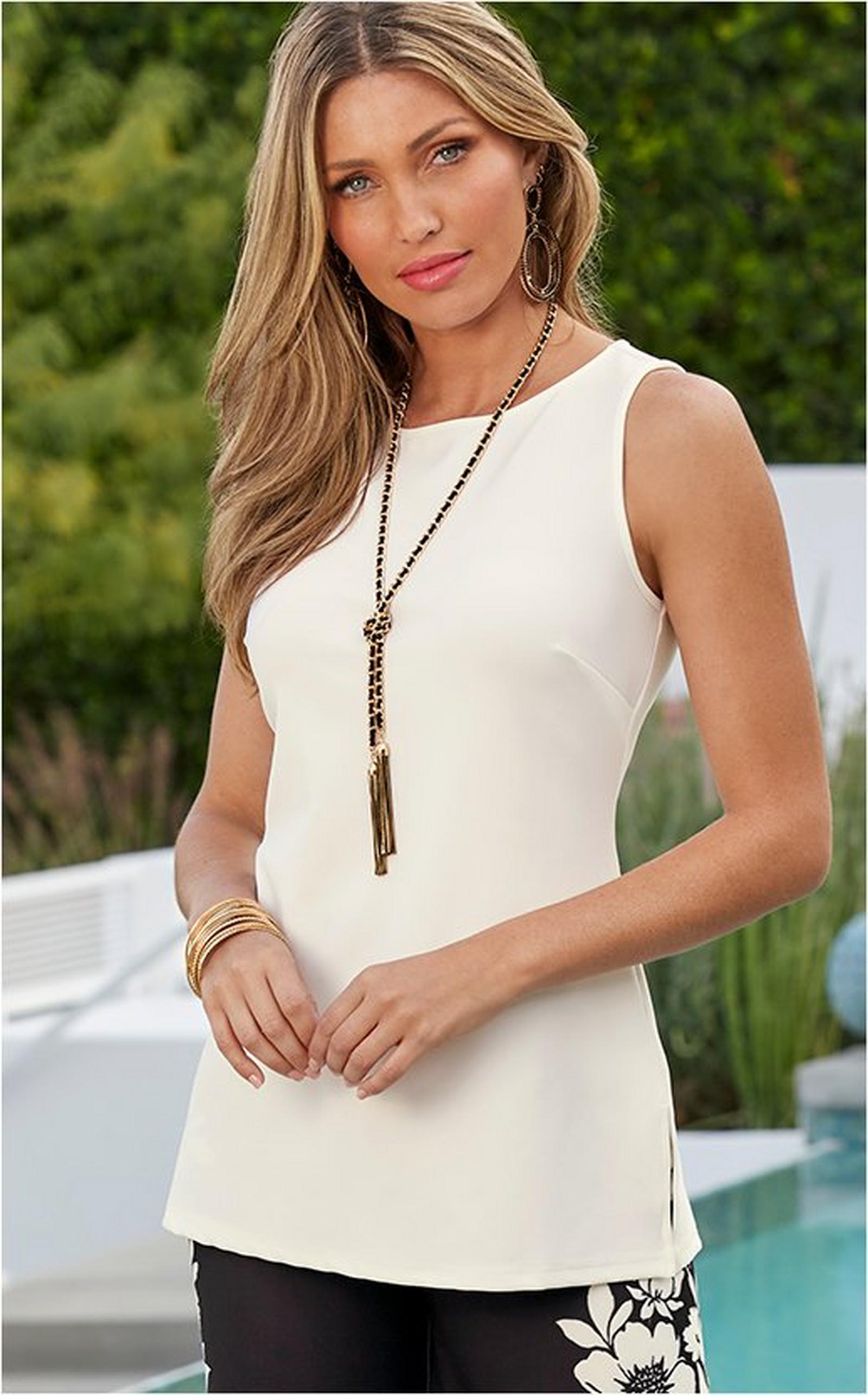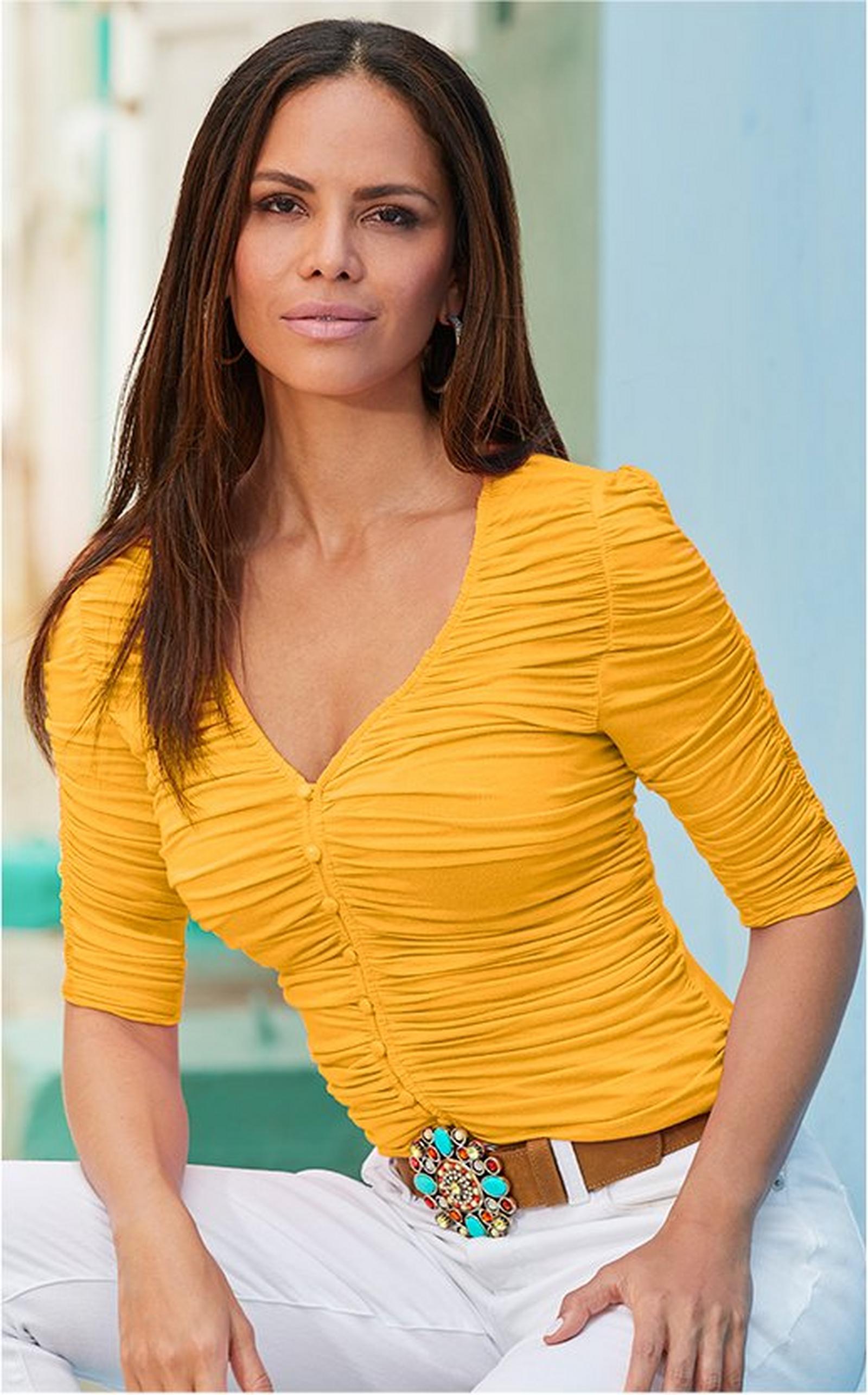 Click "+" to get the look
Soft, comfortable and wrinkle-resistant, this Beyond Travel High-Neck Tank Top in a warm ivory shade keeps your look light and airy. Adding a stylish accessory helps to complete the look but be sure the accessory is proportional - not too chunky or overpowering. This particular style is offered in extended sizing up to 24W.
While being stuck indoors 24/7, it would be nice to bring a cheery, sunshine bright color into the picture to not only uplift you, but those you are speaking to as well. The ruching on this top is quite flattering and adds dimension and interest on camera . Plus, the elbow-sleeve style offers modest arm coverage!
And, if you can manage to peel yourself out of your PJ bottoms, a vibrantly patterned shift dress will do the trick on delivering style and comfort while livening up your look.
Social Calls & Events
Online socializing had already been trending prior to stay-at-home orders, however, there's a surge of interest in connecting with family and friends virtually to help ease the restrictions resulting from the coronavirus pandemic. And while trying to make the best of it, there is an upside to virtual weddings, family celebrations and happy hours at home – you still have to get dressed up! Here's a selection of new looks for special occasions with exceptional style from the waist up, yet are spectacular in full view as well.
Embellishments with a little sparkle and shine set on standout dress styles will steal the virtual scene.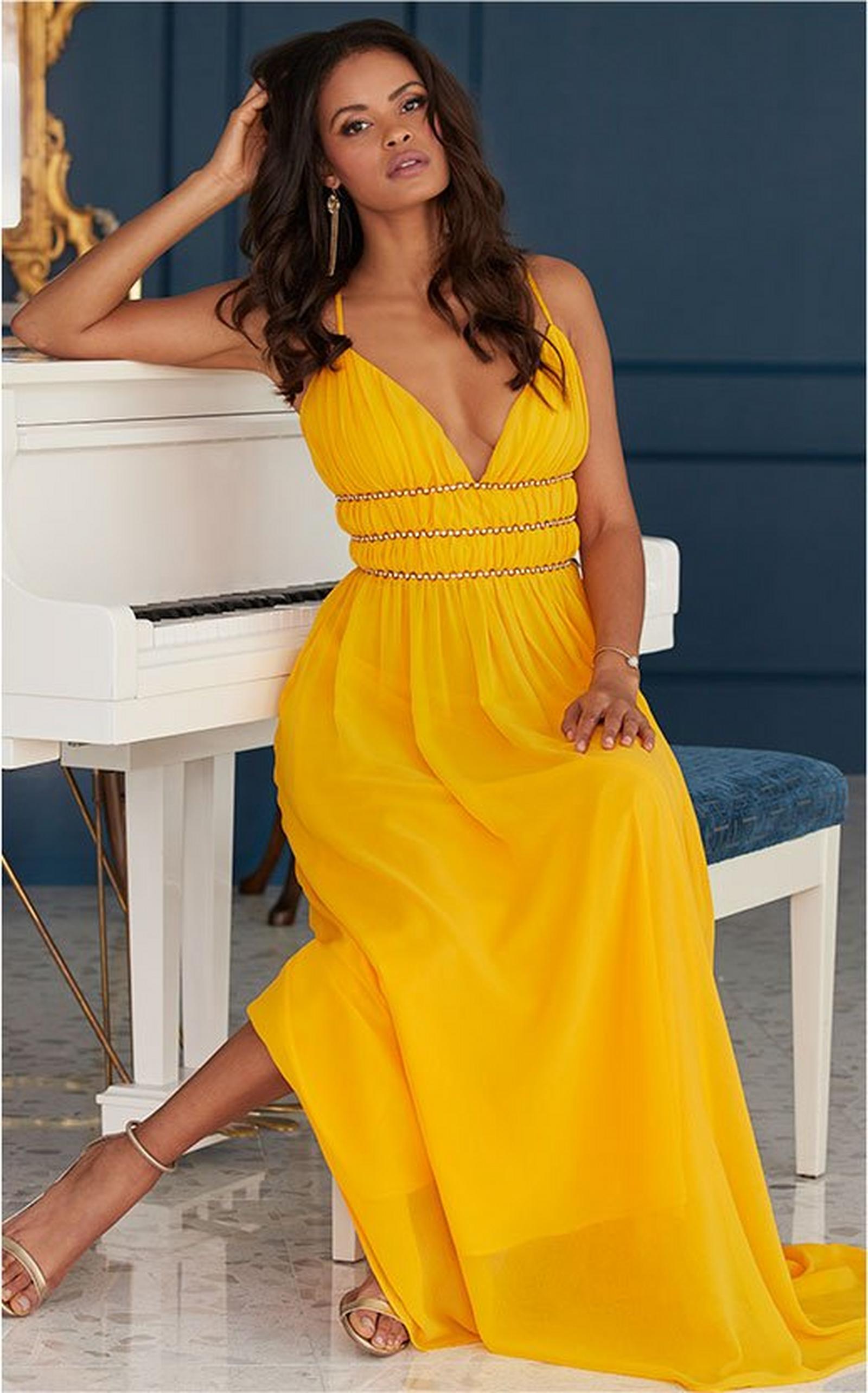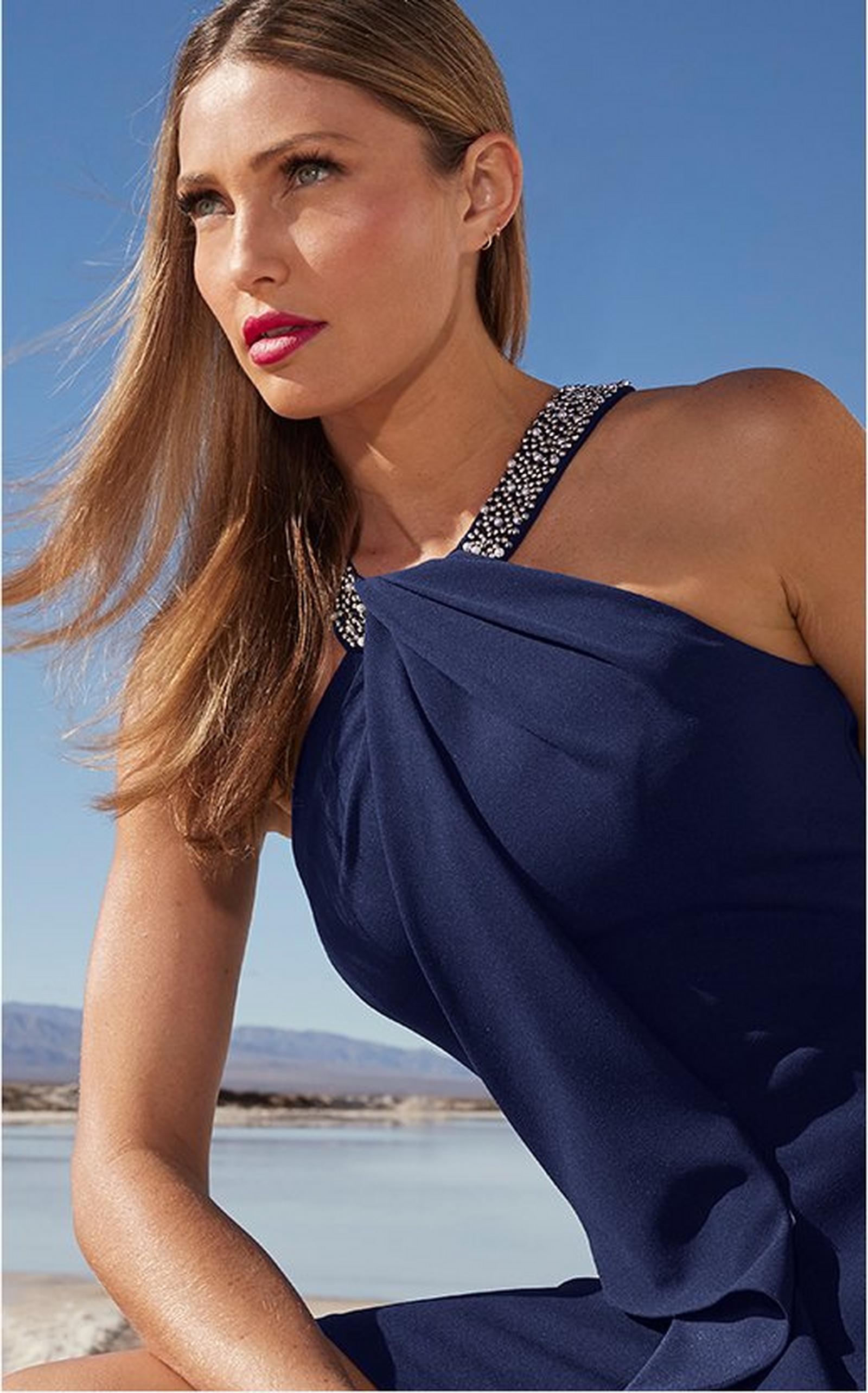 Click "+" to get the look
For dressy top styles with an embellished touch to toast those 5 o'clock somewhere cocktails, opt for spectacular necklines and get ready for that close-up.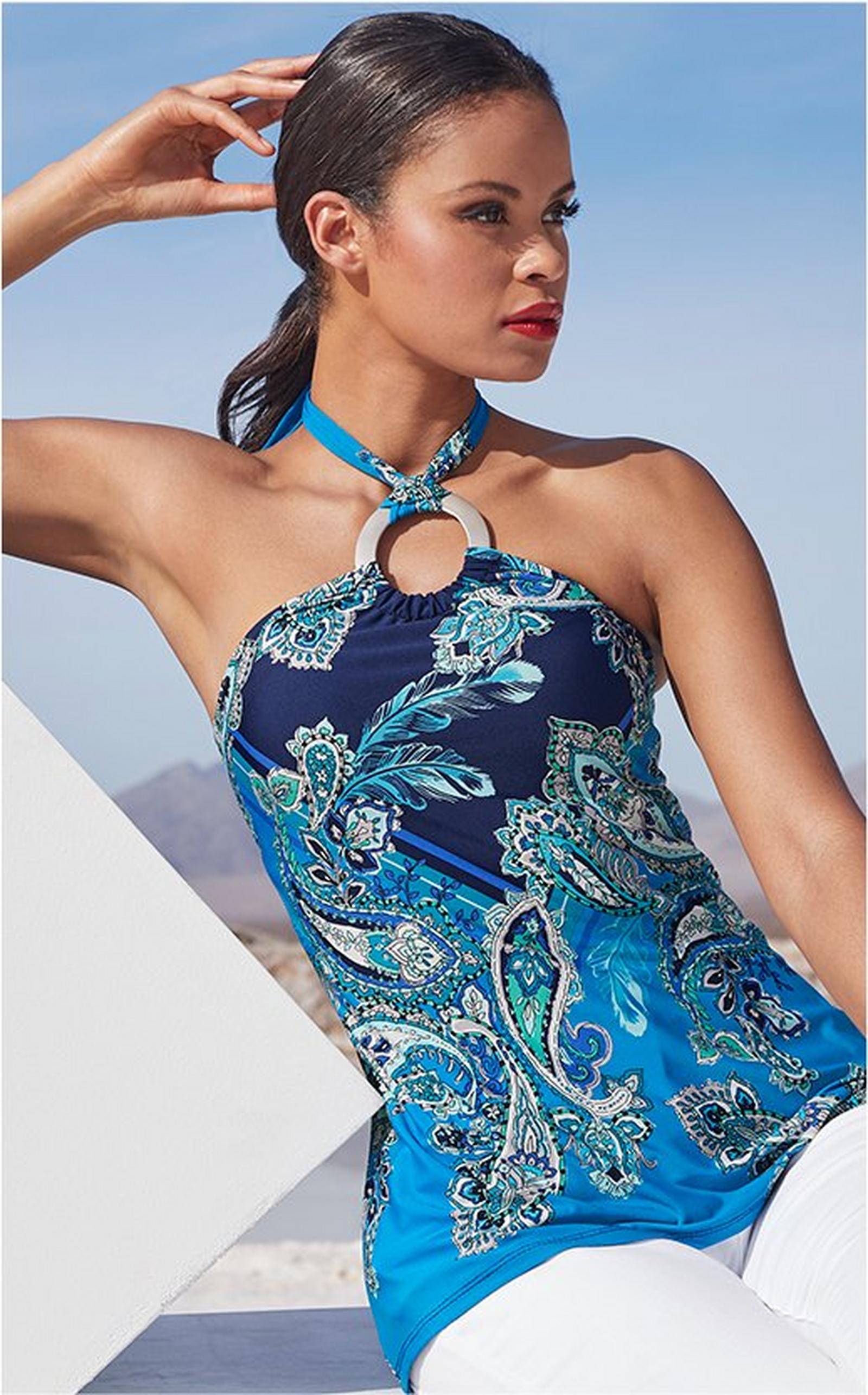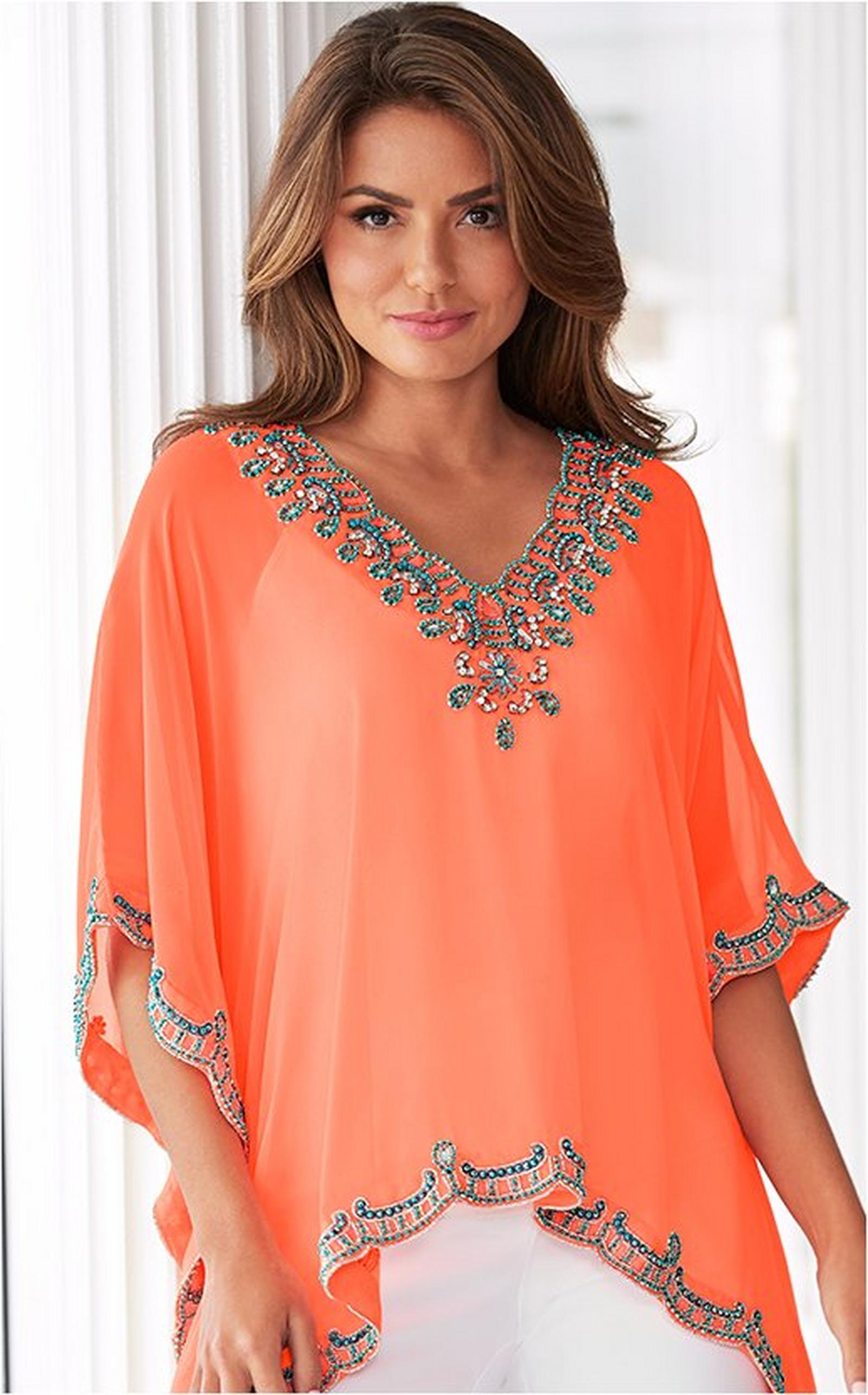 Click "+" to get the look