St. Patrick's Day Style
Read on for the most stylish ways to wear green this St. Patrick's Day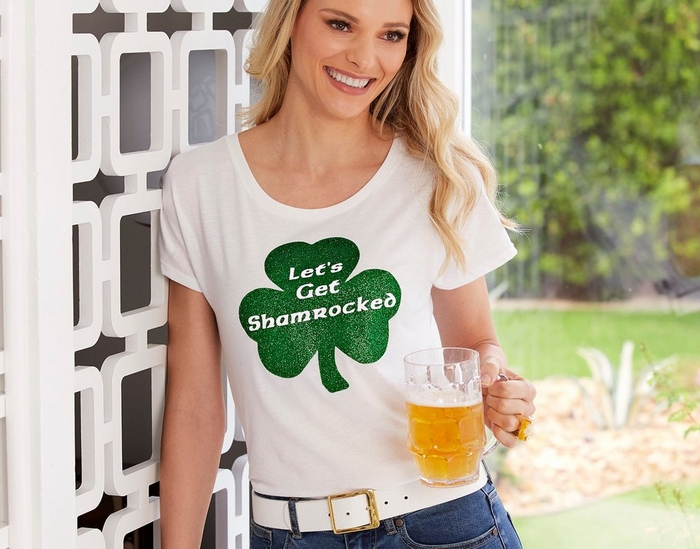 Click "+" to get the look
Everyone loves a reason to celebrate and with such a long stretch between New Years Eve and Memorial Day, St. Patrick's Day comes at just the right time! Ireland celebrates this holiday as a tribute to the patron saint of Ireland, St. Patrick, for all the great things he did for the community with religious services and feasts of traditional Irish fare. Here in the US, we celebrate it with parades, parties, traditional Irish food and drink, and plenty of green!
Whether your St. Patrick's Day plans include hosting a dinner party or going out and celebrating with friends and family, it's certain you'll be searching for something green in your closet to wear as part of a festive outfit. Showing off your festive side is always fun and gives you a chance to wear something outside of your normal wardrobe rotation. For instance, consider an easy, elegant, vibrant green zip shift dress if you are in a warmer climate. It's perfect for staying comfortable while watching the local parade march by and effortlessly stylish to take you to the pub for a bite after.
Should your St. Patrick's Day celebration require a warmer, cozier piece or two, shift the hue a little bluer and pair a deep teal green cardigan sweater layered over its matching shell with your favorite jean or pant. This versatile look gives you many styling options and wearing occasions way past St. Patrick's Day as well.
You need not have to change up your personal style to acknowledge the day. Some like the idea of a kitschy shamrock tee that can be styled with virtually any jean, boot and jacket…from a blazer and wedge boot to a chunky cardigan and chic utility-style boot.
Embrace your green, be it rich emerald green, lush clover green or traditional Kelly green. Truly any shade of green is a must for the greenest day of the year. And for an extra leprechaun touch, accessorize in plenty of gold!