Latest Looks to Love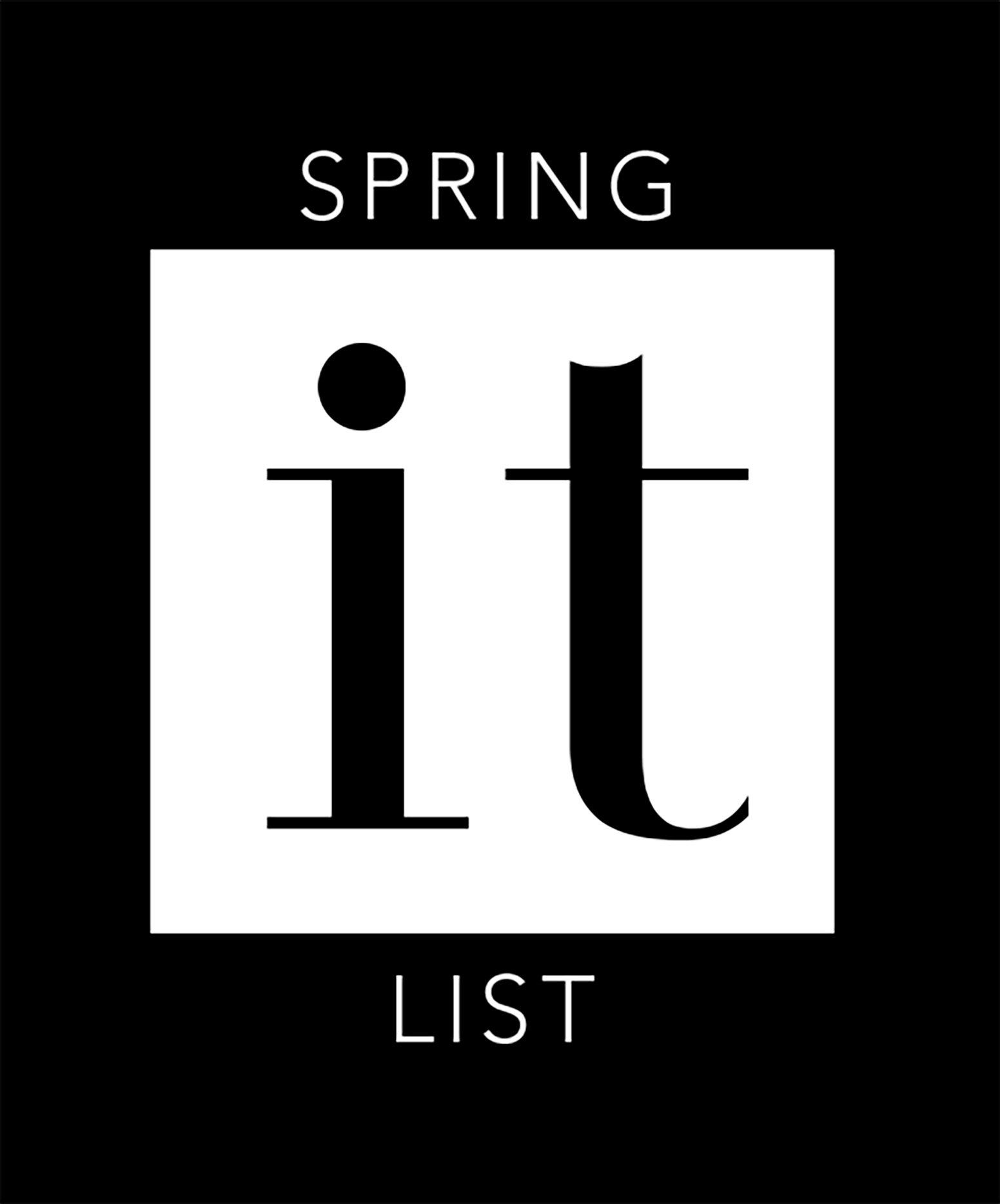 What to Wear Now
Signs of spring are in full bloom with what's new, bow and tranding at Boston Proper. See all the looks on the list here!
---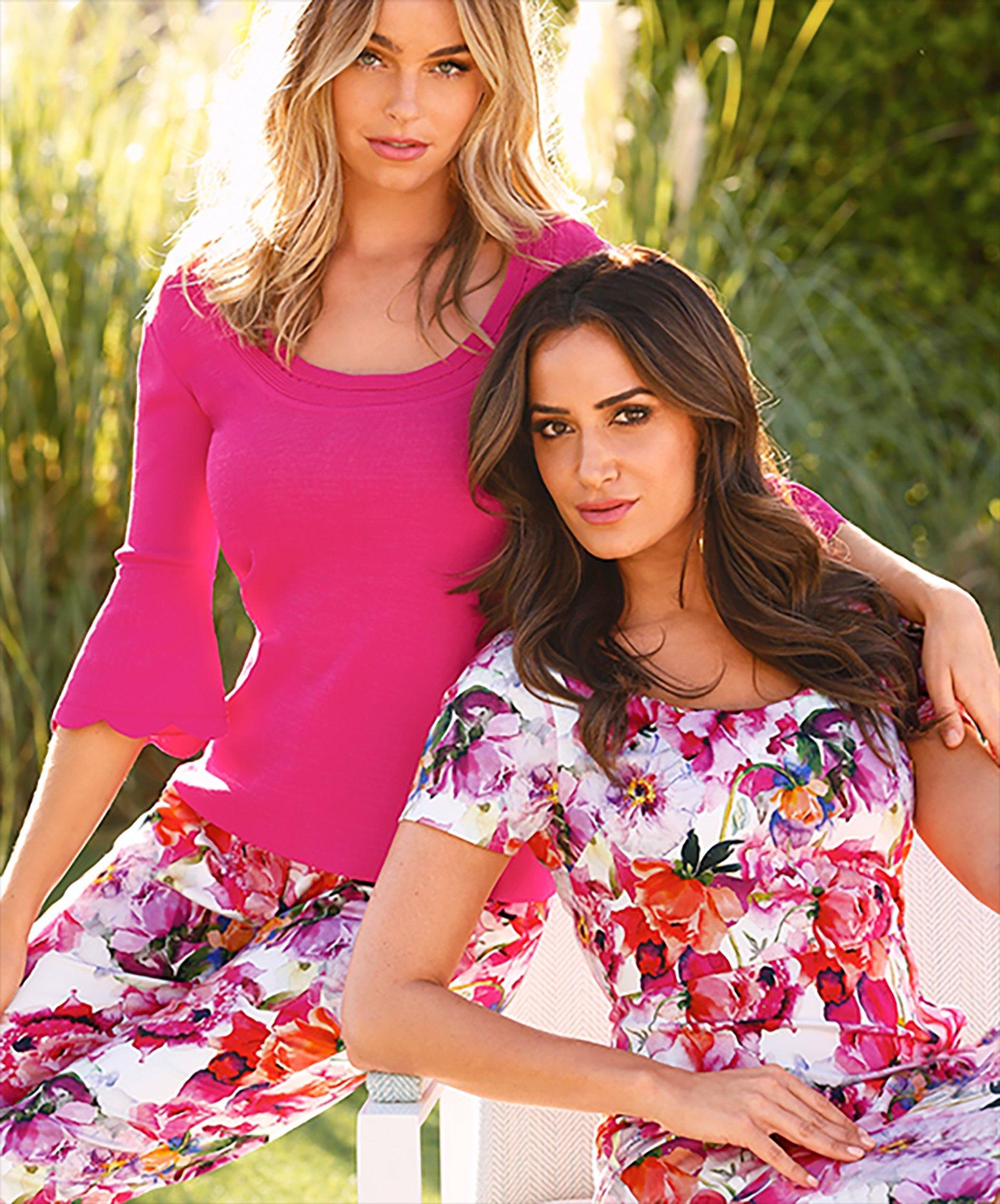 Fresh Flowers
Spring fever is spreading with floral pieces ranging from vivid and splashy to soft and subtle. It's a simple, easy way to update your wardrobe with a sinlge piece. There's no trend more timely for the season than fabulous, fresh florals!
---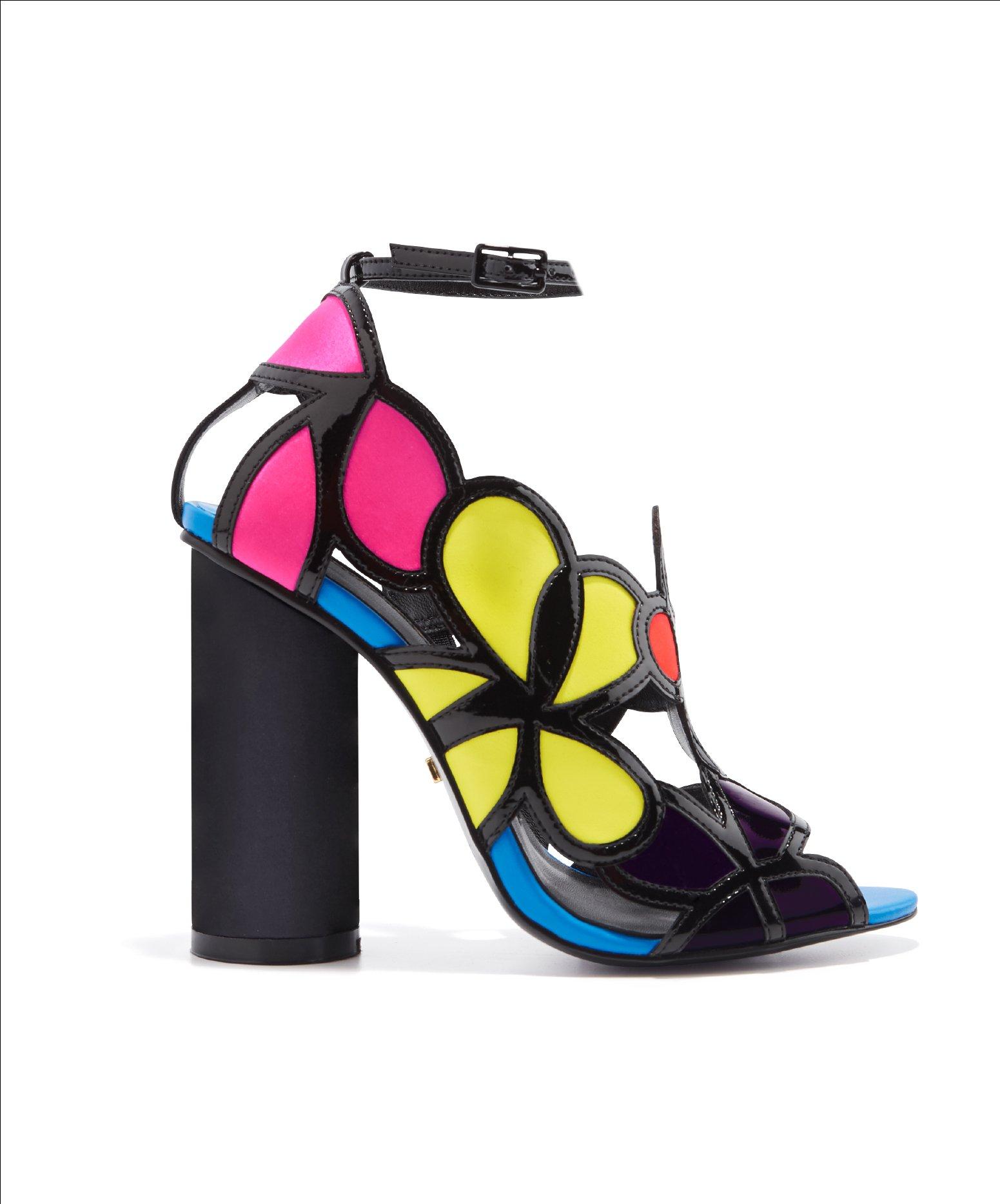 Step Into Color
Colorblocking at its finest! This playful shoe gives new meaning to flower power. And, all shoes of this season use an array of colors, materials and embellishments to make your every step lighter and brighter!
---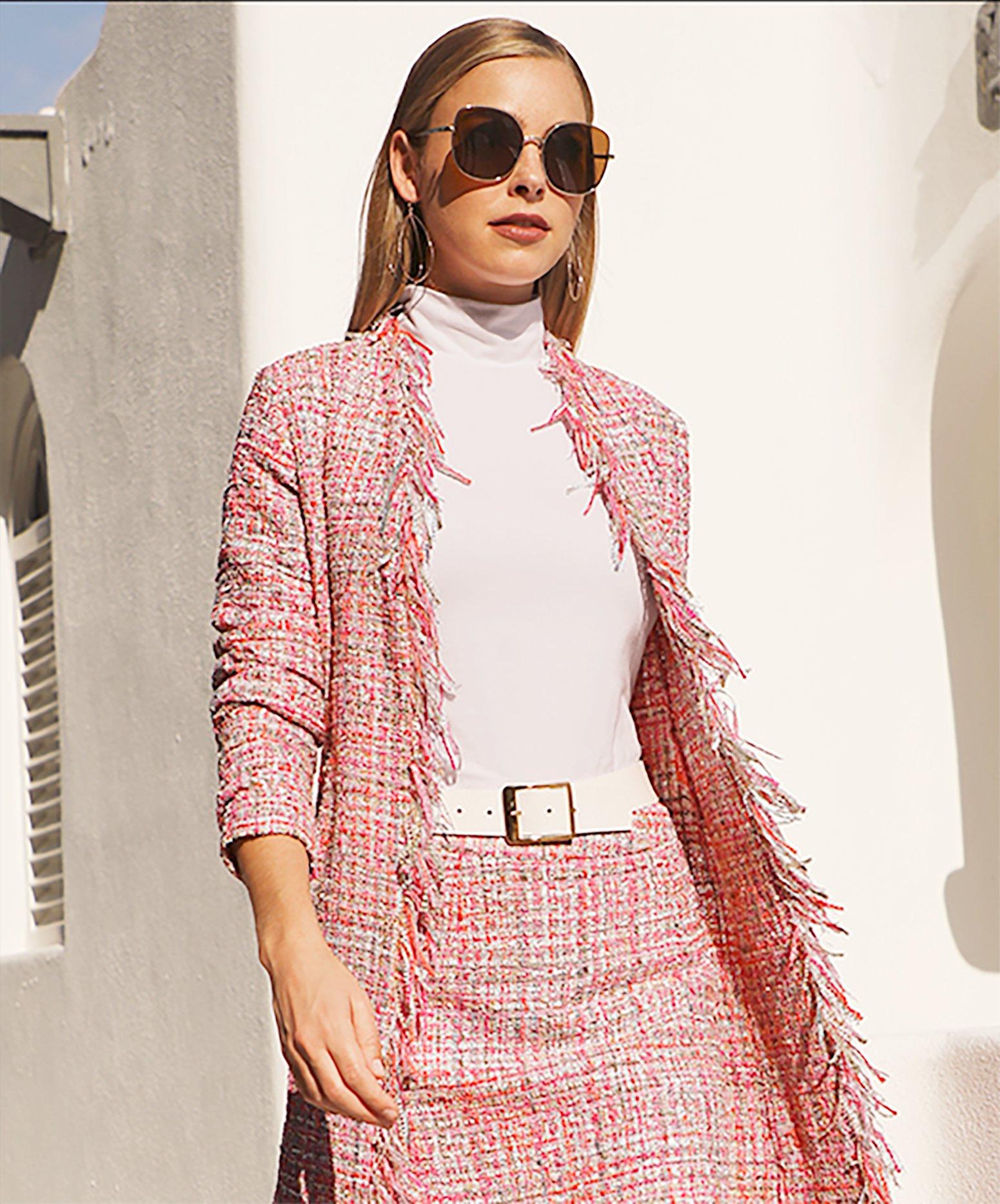 Shades of Pale
Pales and spring go hand-in-hand, but we are seeing pale in a whole new way. It's showing up in shimmery shades, faded metallics and delicate prints as well. You can see the latest pales designed for suiting, denim, dresses and more. All so feminine, all so stylish.
---
Jump In
Slits "up to there" and asymmetric necklines are all over the red carpet, which is why this white-hot jumpsuit is a must-have right now. The wide-leg jumpsuit trend continues zealously and we don't see it slowing down anytime soon. So by all means, jump in!
---
Tribal Ways
Moroccan influence is showing up in everything from apparel to accessories. The trend is full of twists as it takes a turn and meets up with Western looks. If you're one that loves eclectic styles, this is a trend for you to follow.
---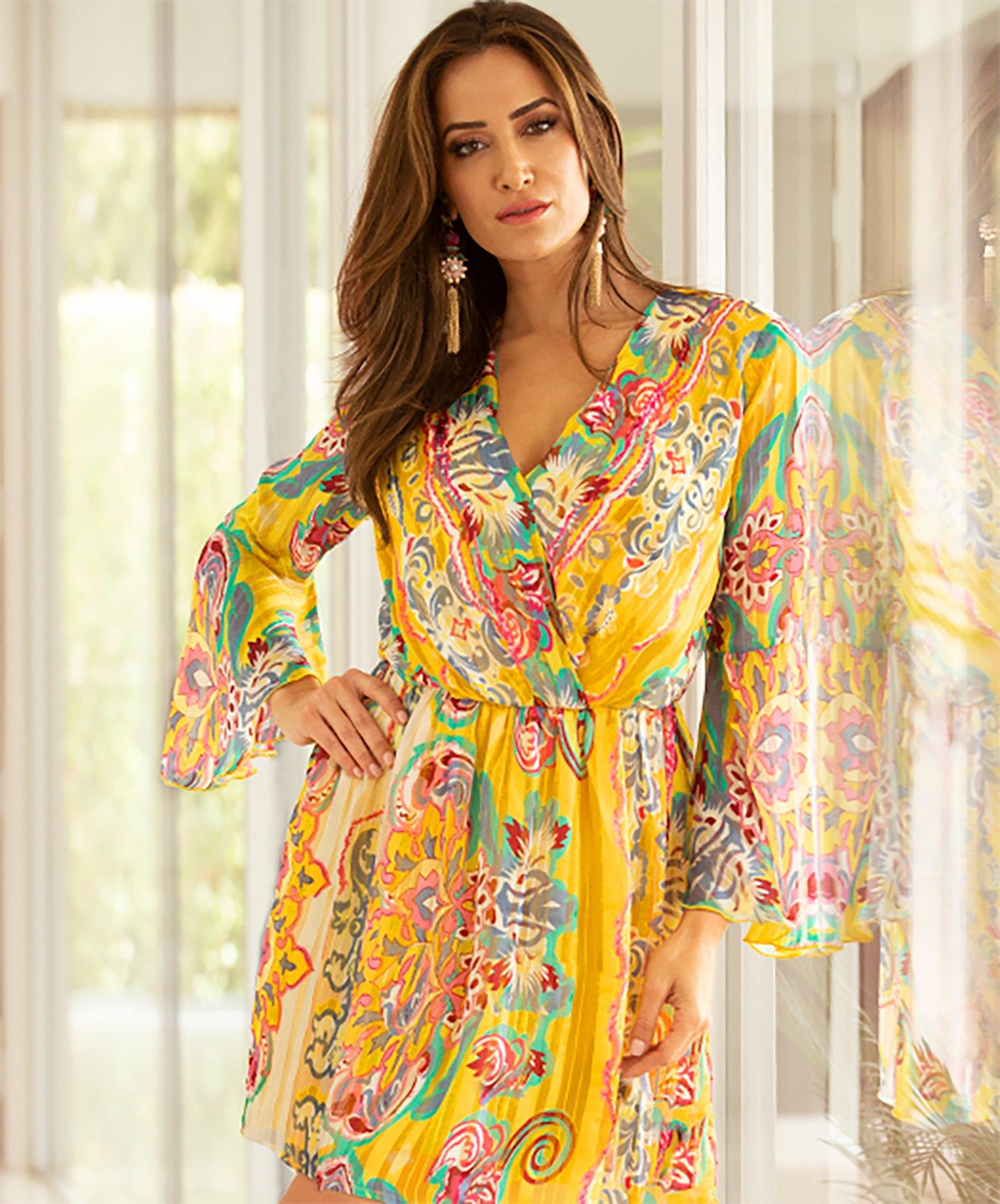 Hello Yellow
Yellow is the perfect color trending for spring and it's everywhere, in all different shades, from pale lemon to deep amber. Truly anyone can pull of this trend, regardless of skin tone or hair color. Bright, vibrant yellows work best for medium to dark complexions and mustardy, dark or very pale yellows for light to fair skin.
---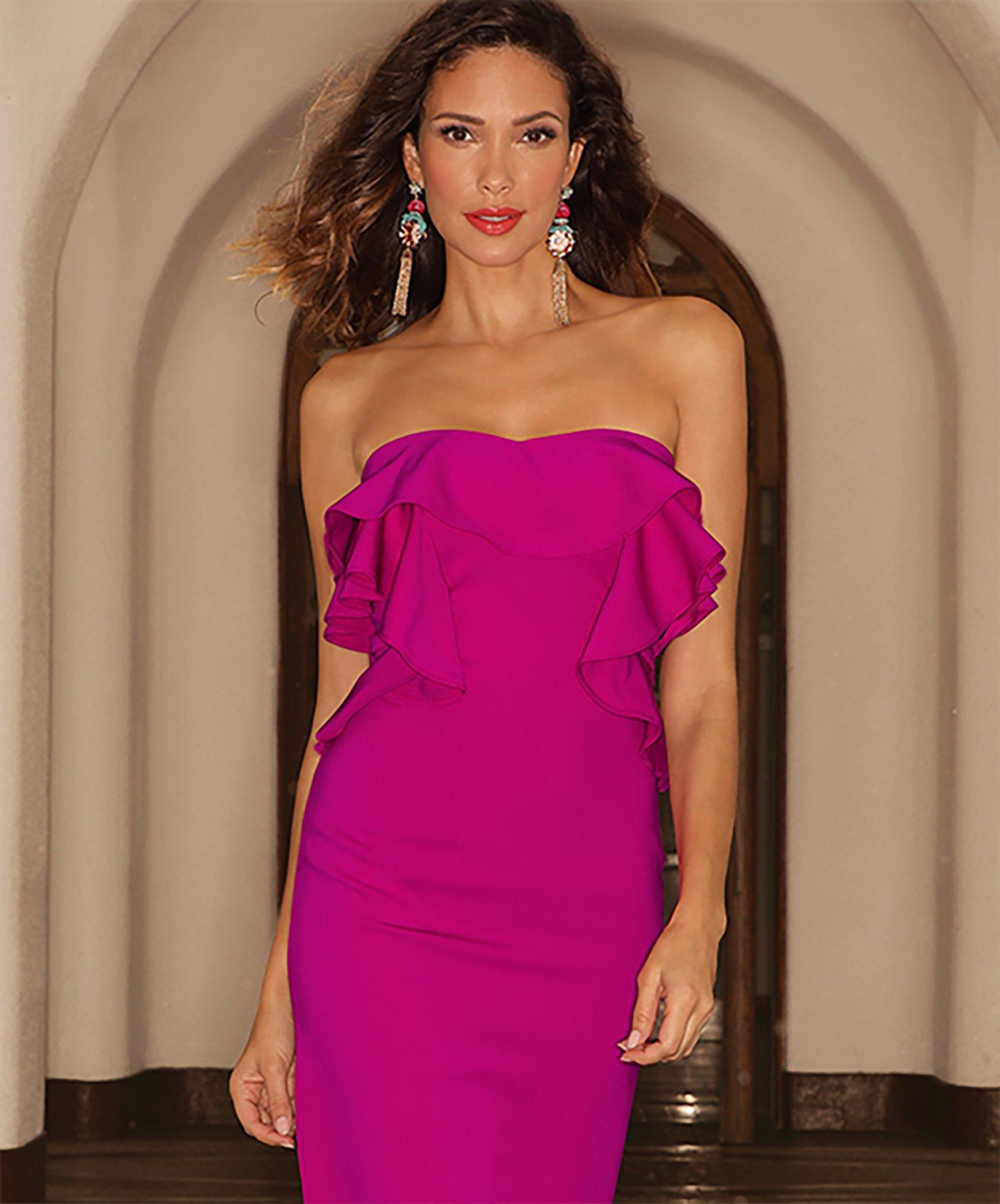 Get Ruffled
Ruffles in all the right places make a statement. Depending on placement and design, a ruffle embellishment can enhance your sihouette or detract the eye away. From a singular soft, feminine ruffle to layer upon layer, ruffles are so right on right now.
---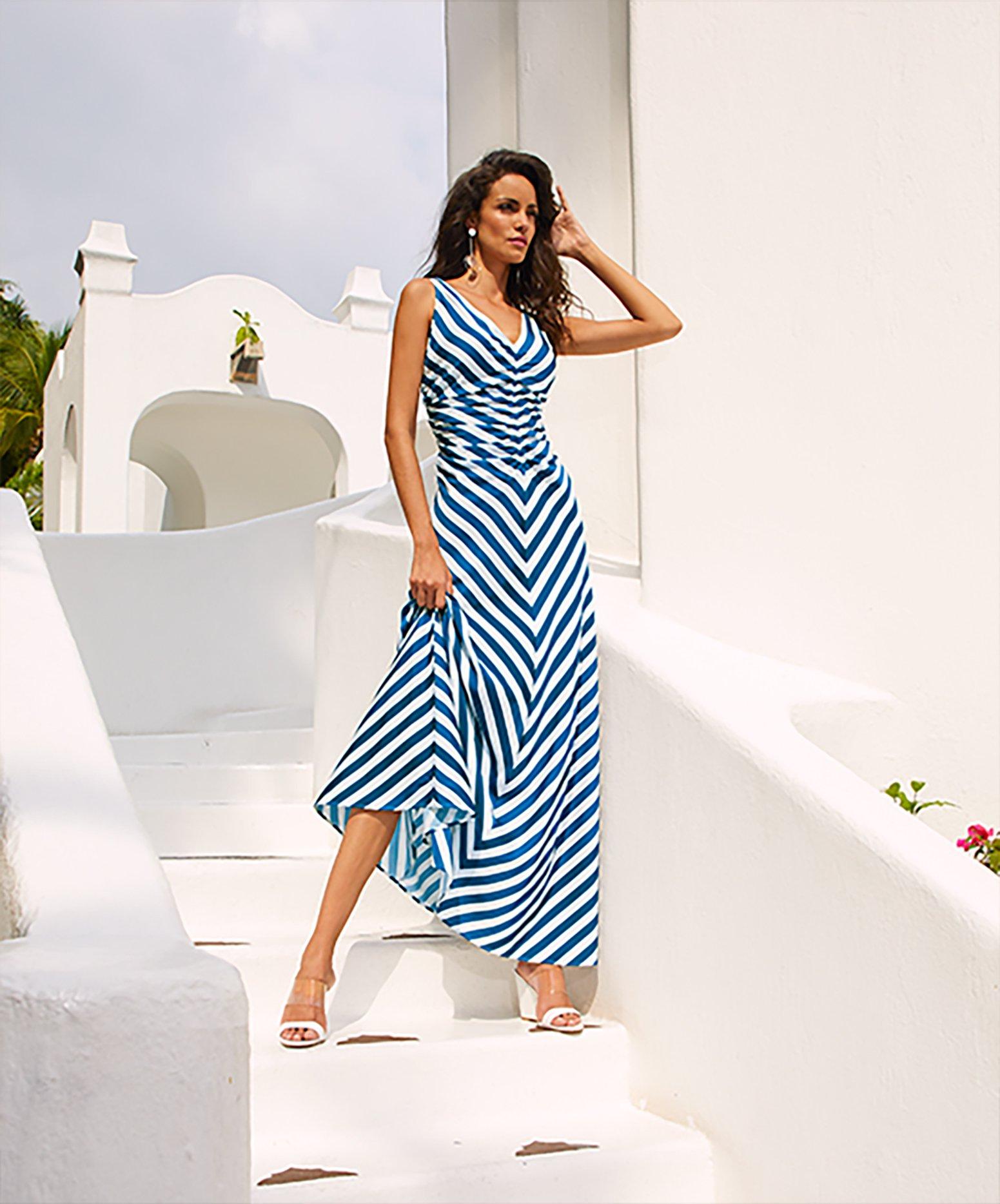 Stunning Stripes
Stripes. They can be playful. They can be retro. They can flatter, lengthen and they can cause a stir. Stripes, as shown here, patterened in a mesmerizing V design, does all fo this and more! Look for stripes that complement your figure and have some fun with this spring trend.
---